Aeance: Less, But Better
German-based sportswear label Aeance marries sleek, minimalist style with a philosophy based around sustainability and ethical responsibility.
With an increasing collective consciousness
around
the all-too-real horrors of climate change and the dangers of our impact on the environment, sustainability has become a major selling point in the fashion industry.
It's a positive development
in theory, but at times can feel as though every brand is shouting about their ethics, throwing around a barrage of buzz words to seduce confused consumers. There's solace, then, in the knowledge that a small spattering of brands are honouring their word and
stepping up to the sustainability game, whilst still producing stylish clothes that people actually want to wear.
One such example is Aeance, a German-based label that's leading the charge
for sustainably-crafted
and utterly wearable sportswear. Nadine-Isabe
lle Baier and Arendt van Deyk established the label in 2015 out of their personal quest for stylish yet functional pieces with minimal environmental impact.
"We were looking for style-conscious, sustainable garments that are versatile for every life situation, that truly merge ready-to-wear with technical apparel, and that could keep up with our busy and active lifestyles," says van Deyk. The pair built Aeance around a core philosophy of sustainability and ethical responsibility, feeling a strong pull to bring positive change to the fashion industry. "We simply believe that in the current age a credible company must be part of a solution to save our planet for future generations, and encourage others to do so accordingly," says Baier. She adds: "The need for change has never been more dramatic and more urgent: we are the first generation to feel the effect of climate change, and the last generation who can do something about it… the manufacturing of products plays a huge part in the big burden for our planet. This is why we strongly push for the most eco-sustainable and ethical responsible solution in every possible aspect."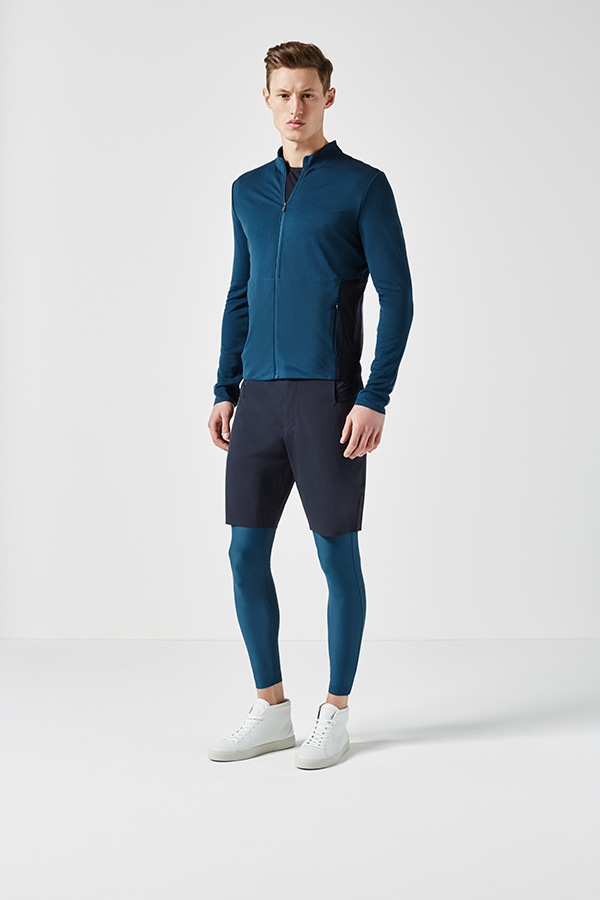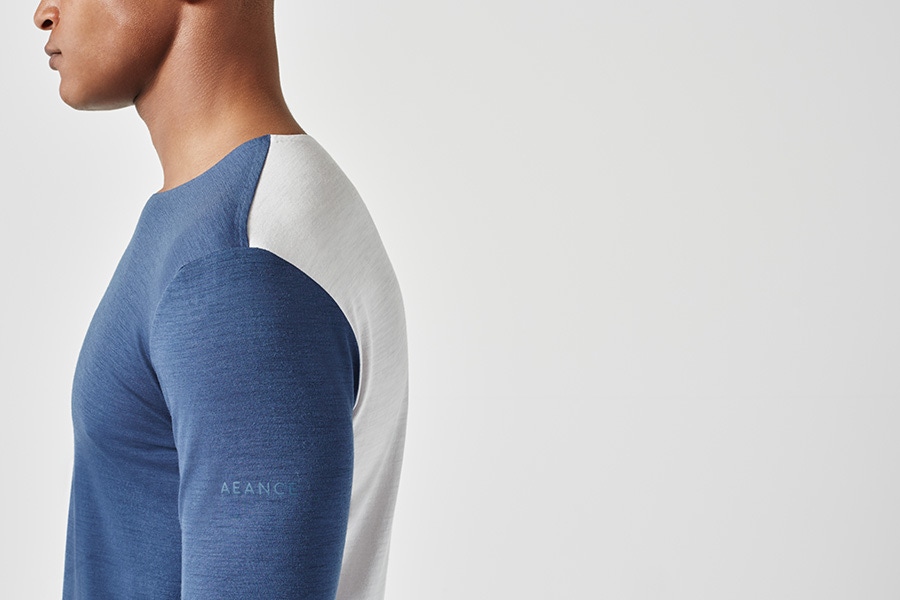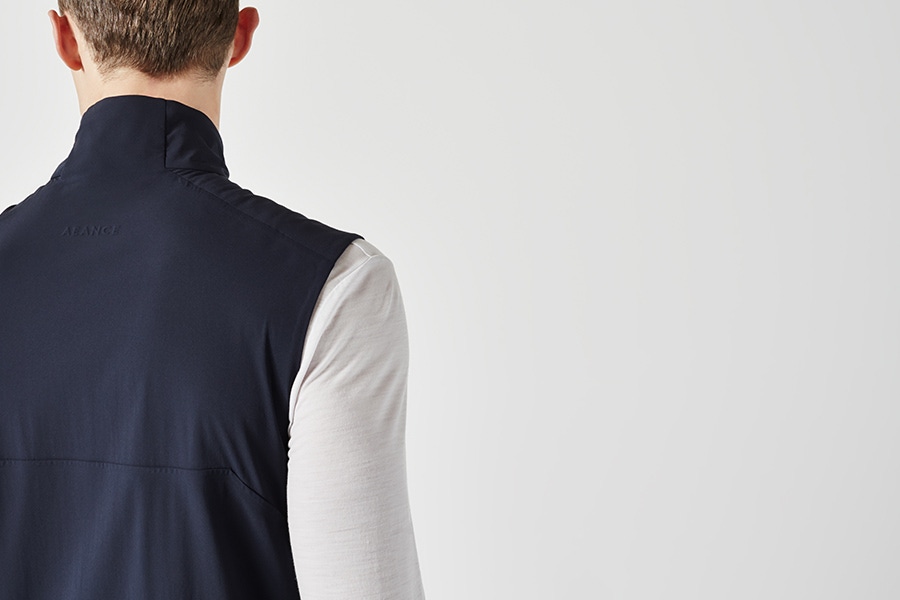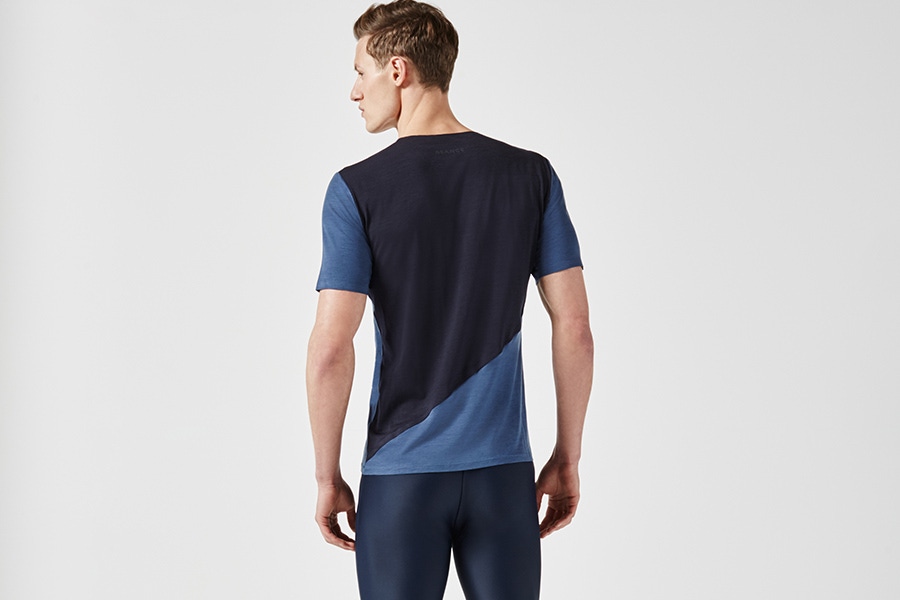 These solutions exist in the implementation of strict standards
and
investment into eco-sustainable materials and practices.
All of Aeance's garments are manufactured in Portugal using technologies like glue-bonded seams, laser cutting, water-repellent treatments from renewable resources, biodegradable fabrics, bionic membranes, recycled yarns and the world's first recycled elastane yarn from Japan. Fabrics, which are sourced from Switzerland, Germany, Italy, Japan and New Zealand,
all comply with the strictest eco-standards such as bluesign®, OEKO-TEX®, GRS (Global Recycle Standard) and ZQ Merino.
Materials range from eco-sustainable synthetic blends to the finest merino wool, created in partnership with leading mills like Schoeller Textiles Switzerland. Comfort and ease-of-wear are high priorities for Aeance: unlike many of its activewear counterparts that focus on aesthetic qualities at the expense of functionality, the label builds pieces that truly reinforce the capabilities of the human body and strengthen performance.
Borne of Aeance's 'slow fashion' approach and its commitment to producing durable, long-lasting garments is a timelessness that underpins the label's overall design aesthetic, ensuring that its
pieces will retain a contemporary relevance
for years - even decades - to come. "
We believe in the importance of eco-sustainability, but at the same time in our design philosophy and beauty," says Baier. "
Longevity for us means that a garment is worn often and loved by the customer, which can only happen with a beautiful design."
Aeance's non-seasonal collections - designed in collaboration with respected fashion designers -
are characterised by clean lines, subdued colour palettes and sleek and streamlined silhouettes, enabling seamless integration into one's everyday wardrobe and bridging the gap between working out and going out. "
There's an energy, an urban appeal and a refined overall aesthetic," says Baier. "The idea is to invest in these pieces; swap and add them into your existing casual and sports wardrobe."
It's a refreshing and necessary approach that will hopefully serve to inspire other brands in a similar arena moving forward. Essentially, it can all be boiled down to a fierce belief in a single philosophy: less, but better. Words we can all live by.