Arzak & Arzak, San Sebastián
Juan Mari Arzak, the founding father of nueva cocina vasca, and his daughter, Elena Arzak, continue to push the boundaries of Basque gastronomy at their family restaurant in San Sebastián.
Cocooned by impenetrable mountains, the Basques are the oldest indigenous ethnic group in Europe. Resisting the onslaught of Indo-European invasions, they have lived uninterrupted in the region since the beginning of recorded history. They speak a language with no linguistic relation to any other Indo-European tongue, one dating back to before the Roman conquest. A rare exception within the context of European political history, their traditions derive directly from the Neolithic Age, with many cultural features of ancient Europe surviving well into the nascent 1900s, most remarkable of which are the religion of Mari, the mother goddess, and the sacrosanct matrilineal kinship. It comes as no surprise, then, that at Arzak - located in San Sebastián, the culinary nexus of the Basque region, and one of the most revered three-Michelin-starred temples of haute gastronomy in the world - a woman should be at the helm, co-conducting the intricate orchestra that is the running of a restaurant of this calibre. Softly-spoken, svelte and gamine, Elena Arzak - lauded in 2012 as the best female chef in the world by The World's 50 Best Restaurants list, and, as of 2015, the only woman in the list's top 20 - is as much the face of the restaurant as her father, Juan Mari Arzak, the founding father of nueva cocina vasca (new Basque cuisine) whose 5'5' stature belies his larger-than-life gregariousness and charisma. A colossus of a chef, whose trailblazing modernism paved the way so others, such as Ferrán Adria , could do what they did at places such as elBulli, Juan Mari Arzak inspires veneration from peers, acolytes and admirers alike. Adria  has said, 'He's the most important figure in Spanish cooking ... the hinge between generations. He is more than a chef. He is a leader.' José Andrés, the Washington D.C.-based chef/owner of Minibar and Jaleo, and all-round Spanish foods ambassador-at-large, hails him as, 'El grande. El unico. Juan. Mari. Arzak.' It's exactly the kind of legendary repute that casts a long shadow. That Elena Arzak stands tall, never in the shadow, is as telling about her as it is about the depth and strength of this unique father-daughter bond. Of course, that she happens to be a woman in the driver's seat is not unusual in the Basque country, traditionally a matriarchal society. At the restaurant, women account for 80 per cent of the team (including service staff and chefs de partie). Elena says: 'When my father was a child, he was sometimes the only man in the kitchen. Basque culture is a matriarchal culture, and women have a lot of power. I feel very fortunate to have grown up in that environment. I know a lot of female chefs have not had an experience like mine, and I wish they could have.'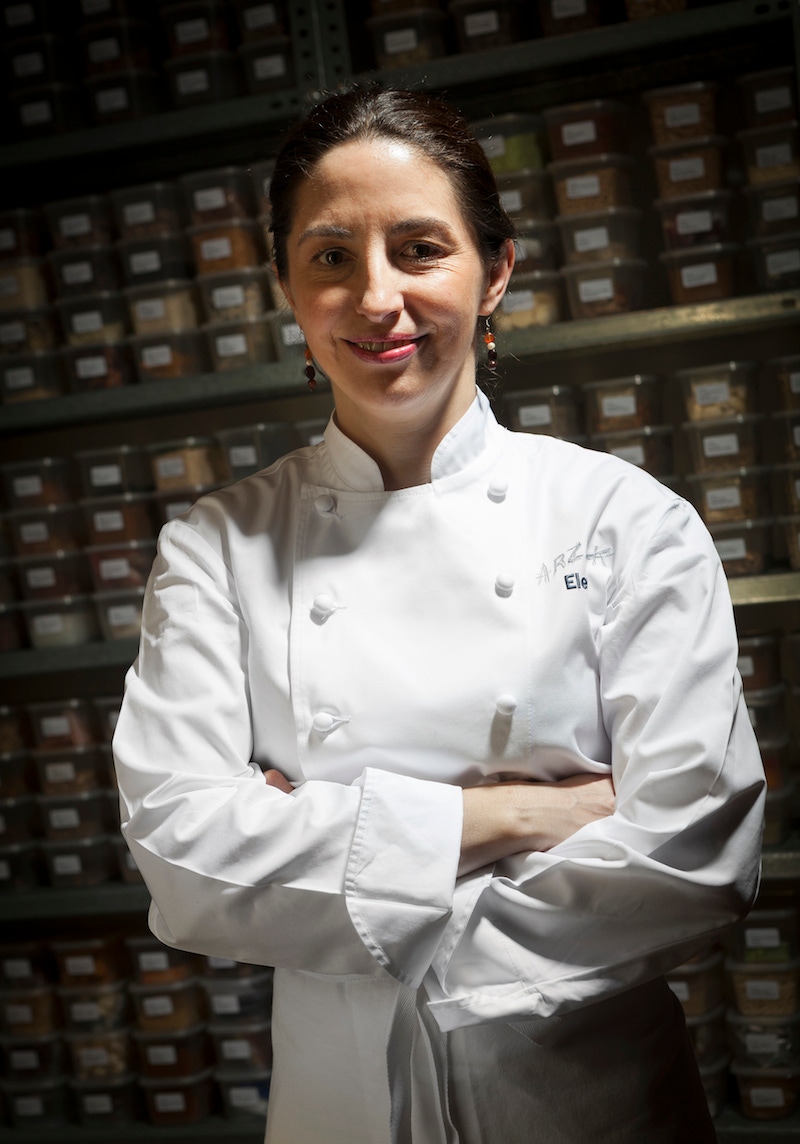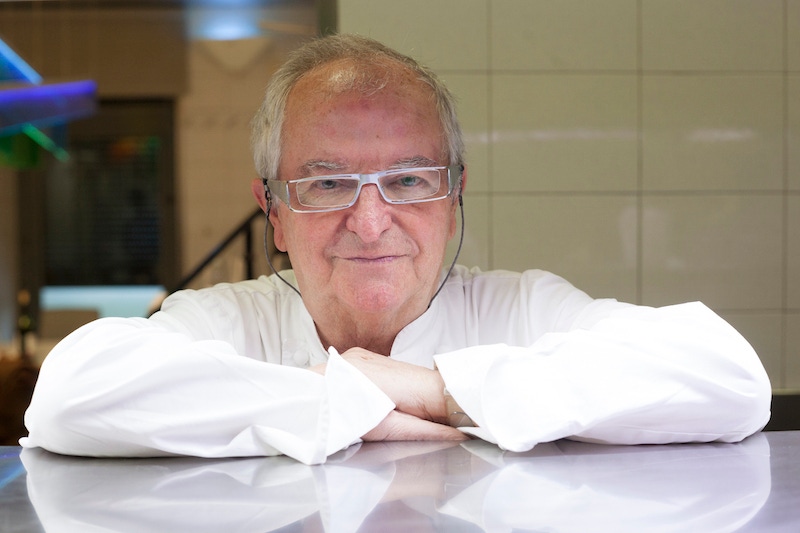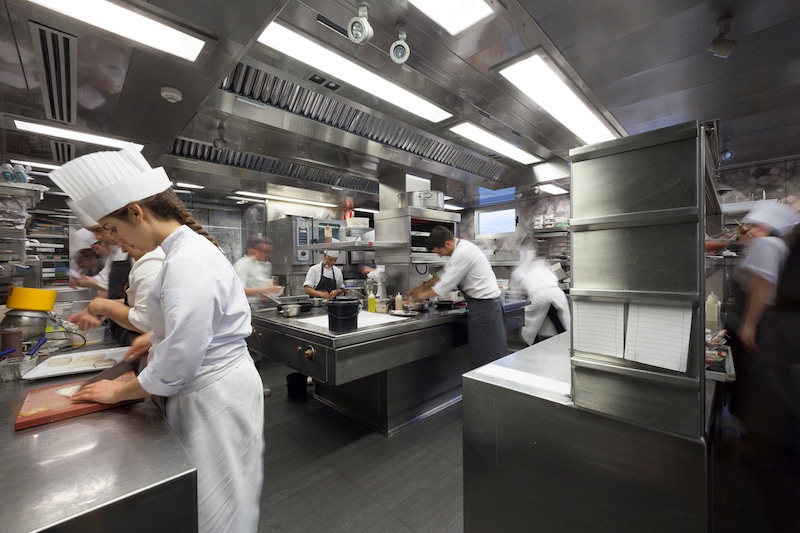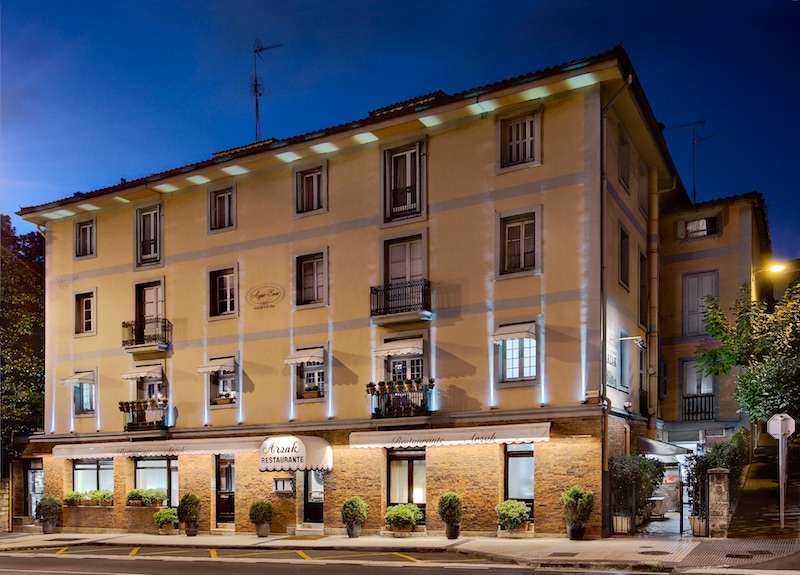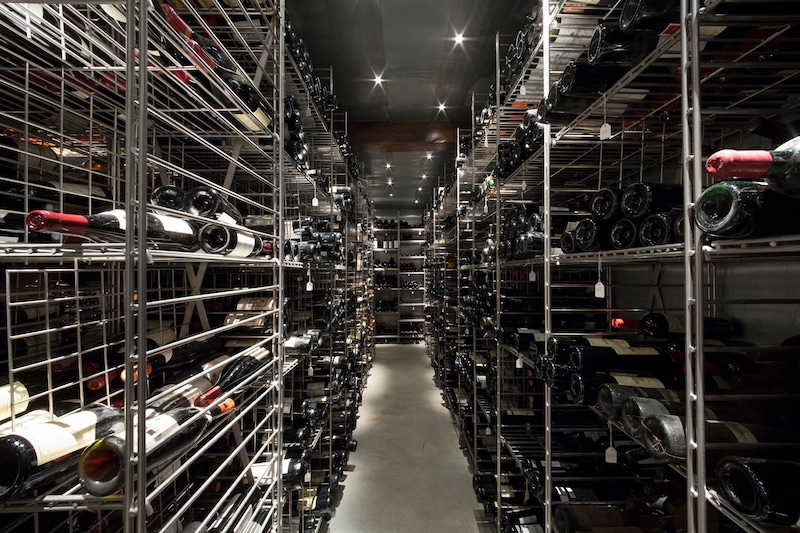 The Arzak-Arzak connection stands apart because it is a partnership of equals based on mutual respect, made possible by the kind of unspoken simpatico only two members of the same bloodline can have. Both share a common mission, which is to constantly evolve. Sharing an office, they work so much in tandem and are so much on the same wavelength they speak in their own private shorthand, referencing a common lexicon of thoughts, ideas, flavours and memories. It is evident that father and daughter are chuffed to be working with each other. 'We are a team,' Elena says. 'Some people think my father has retired and I run the kitchen. This isn't true.' Juan Mari concurs, because having his daughter at the restaurant with him 'is like winning the lottery ... If she wasn't here, I would retire.' He adds: 'Elena and I are a tandem. No dish is served in the restaurant unless we are both in agreement.' As an adolescent, Elena had helped out in her father's kitchen during the summer holidays alongside her sister, Marta (who currently works for the Guggenheim in Bilbao). By the time she turned 18, she decided to embark on a formal culinary education, beginning with hotel school in Switzerland and then stages at some of the most influential restaurants of the early 1990s, including Le Gavroche in London, Troisgros in Roanne, and Vivarois and Carré des Feuillants in Paris. Some years later, she was ready to take her ideas and an emphasis on 'fewer elements, stronger flavours' back to her father and the restaurant. Adria , with whom Elena staged at elBulli, says that 'Elena is one of the most important chefs in history', exceptional for her 'fuerza mental', or intellectual rigour. The difference between styles was that 'my father composed a plate of many elements and my style was fewer elements and more strong flavours. He liked my concept and understood very well that the minimalist style I had was where he wanted to take our cuisine.' Juan Mari has said: 'You cannot now talk of a plate of just Juan Mari and a plate of Elena, now it's a joint partnership - we make food in tandem, and little by little I didn't want to affect her type of cooking.' This creative freedom is the reason why Elena Arzak has chosen to remain at the family restaurant. 'My father has allowed me to create many things. However, if he makes a plate and I don't like it, it doesn't go on, and if I make one and he doesn't like it, it doesn't go on. We work together to make a plate of food that we are both 100 per cent happy with.' In many respects, Arzak demonstrates that tradition and modernity can happily coexist. The interiors are as modern as the exterior of the building is traditional. The four-storey building that houses the restaurant was the family home, and was built in 1897 by Juan Mari Arzak's grandparents. It is where he was born and grew up, and it continues to be owned by the family. Originally a tavern, it was turned into a restaurant when Chef Arzak's parents, Juan Ramón Arzak and Francisca Arratibel, took over and became renowned for their delicious rendition of Basque cuisine classics. When Juan Ramón Arzak passed away in 1951, his widow continued to keep the restaurant open with the help of her then nine-year-old son, who remembers manning the bar. The restaurant thrived as Francisca Arratibel turned it into a go-to banqueting venue for celebratory occasions, nourishing an entire generation of San Sebastián's denizens who now have the fondest memories of life's most significant moments - from baptisms to nuptials- at the place. The building houses so many memories that the idea of moving to a fancier setting or location, as Elena has said, 'would be impossible. There are so many things here that I remember from my childhood.' The dual nature of the venue befits the character of the cuisine at the restaurant since Juan Mari took over in 1967. While conceptual and playfully inventive, the cuisine today does not lose sight of Juan Mari's original vision when he was first handed the reins by his mamá.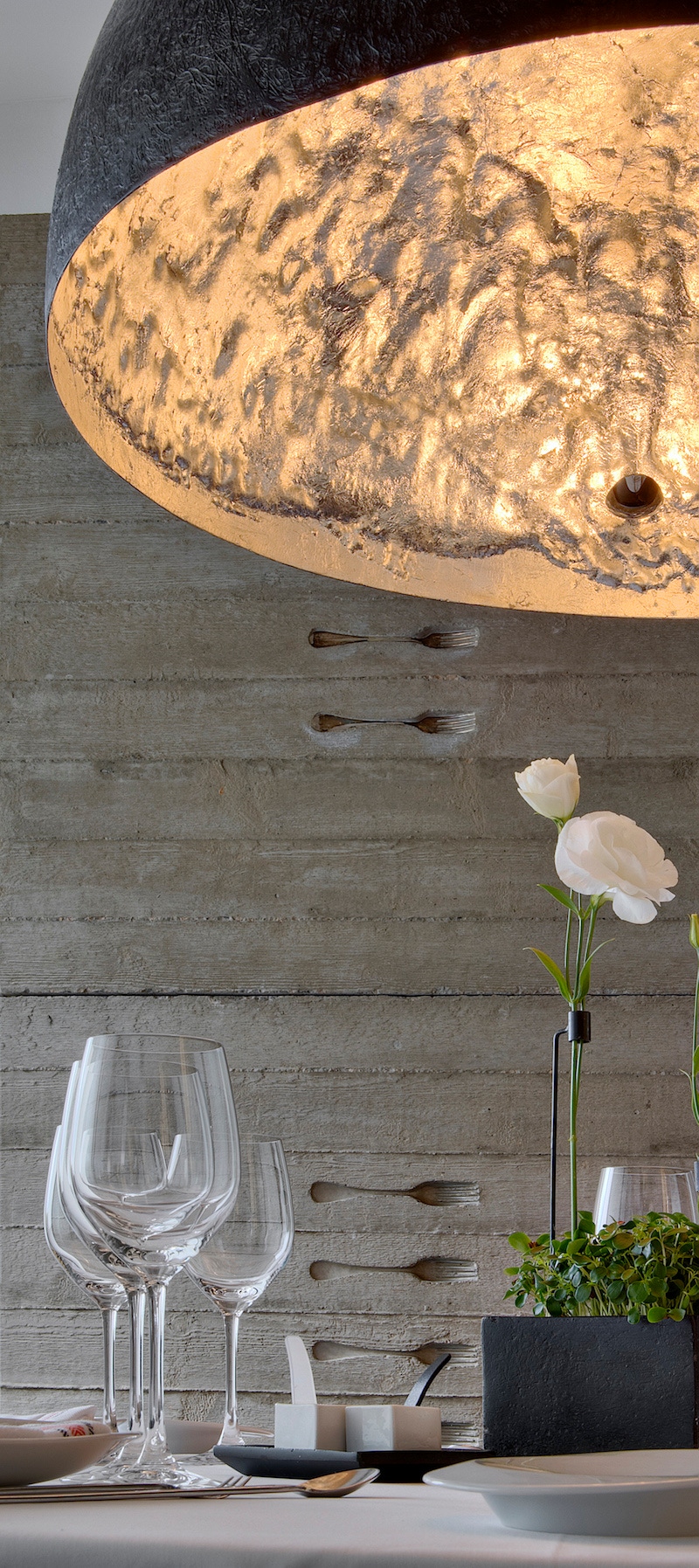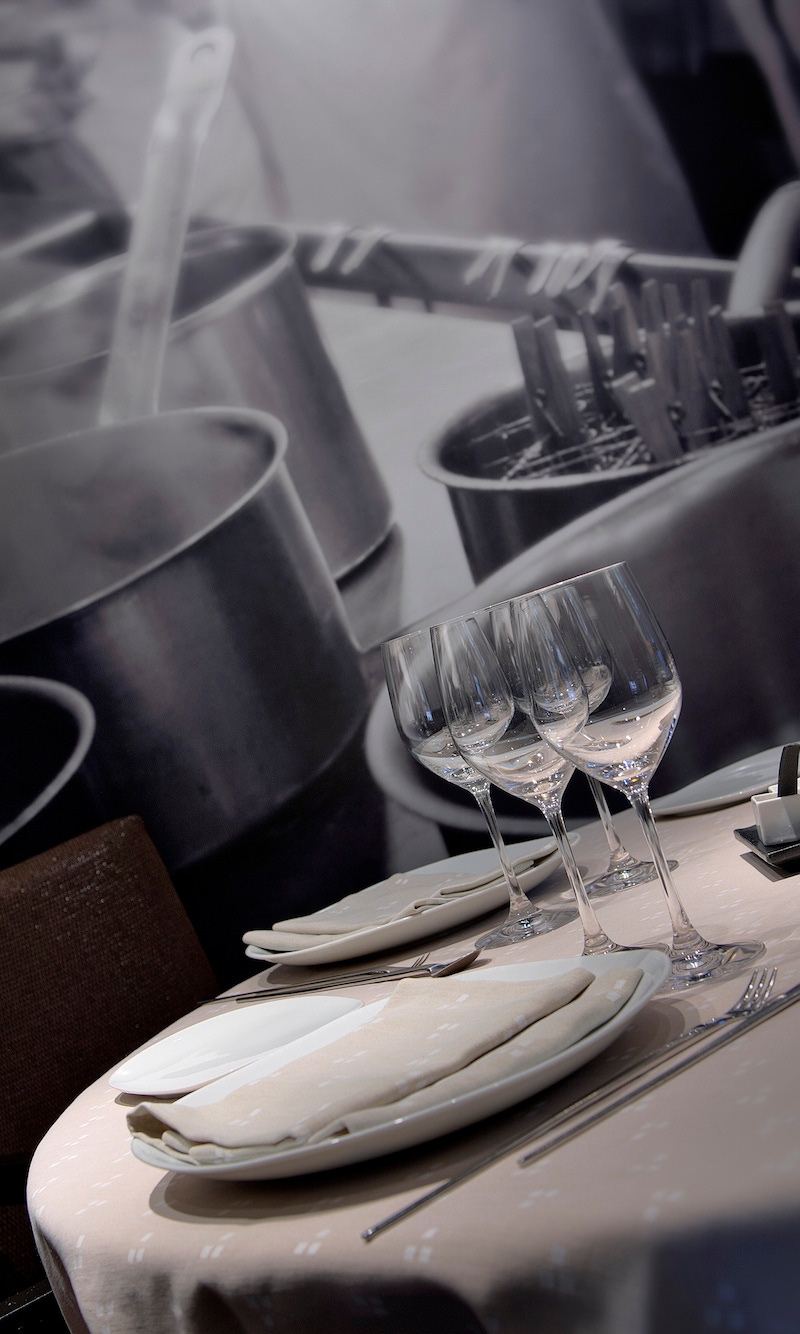 Influenced by his training with French luminaries such as Paul Bocuse, the Troisgros brothers, Jean and Pierre, and Alain Senderens, he sought to elevate traditional Basque cuisine to the realm of art. Chef Arzak has described his cooking as 'signature cuisine, Basque cuisine that's evolutionary, investigatory, and avant-garde'. However much the restaurant evolves, it always honours its patrimony of ancestral Euskadi foodways. 'Our work is based on our legacy, our culture, but not on things that have already been invented and are already wonderful,' he says. 'The Basque gastronomic culture has its own code of flavours, a sort of heritage that has built up over the centuries. That's why, even if we add modern touches, our tastes are still Basque.' By the 1970s, inspired by the ethereal beauty of nouvelle cuisine and its leading proponents, such as Michel Guérard, Juan Mari Arzak became part of the vanguard of chefs championing nueva cocina vasca, which helped the restaurant earn its first Michelin star, the earliest to do so in the region. Under his guardianship, the restaurant garnered three Michelin stars in 1989, a rating it has retained till this day. Today, a culinary laboratory may be par for the course for any restaurant with big ambitions. But when Chef Arzak decided (decades ago) that in order to fully realise his culinary vision he needed an in-house research think tank, he was a pioneer. He envisaged a space in which he could play with flavours and textures in a process not unlike jazz improvisation, tinkering until a recipe was deemed fit to make its debut in the dining room. A whoppingly prolific 50 new dishes a year are developed in this laboratory by Elena Arzak, alongside Chef Arzak's deputy chefs, Igor Zalakain and Xabier Gutiérrez. It is a Patrick Süskind-esque flavour library lined floor-to-ceiling, wall-to-wall with more than 1,600 labelled clear boxes each containing an ingredient that has inspired or will inspire a new dish. Despite the unrelenting innovation, Arzak remains, at its core, a family restaurant. The family eats together before each shift. Elena's husband, the architect Manu Lamosa, designed the kitchen and wine cellar. Her mother, the elegant Maite Espina, manages the books. During each service, father and daughter do the rounds, greeting and kissing regulars, inspecting plates and tasting the wine. As Juan Mari says: 'This is the kind of restaurant that I want to have ... We give you a little bit of our heart.'