Canali Men's F/W 2021
A forward-thinking collection that takes a step back to the 1970s, it perfectly encapsulates the evolving world. Each piece maintains the luxurious quality and level of craftsmanship that the house is so renowned for.
Family-run luxury fashion houses in particular have been put under immense pressure not to sway too much from their traditions. Coronavirus dramatically changed the needs and wants of society. It meant that there was little need for smarter attire. Whilst some brands have emphatically embraced this shift, Stefano Canali, the third-generation president and CEO is looking at it through a different lens. He is of the opinion, that when the world is pulling you in one direction, it is then you hang back and do what is right by your employees and customers, by adapting without sacrifice. Their FW21 collection further develops the tripartite division of Canali 1934, Exclusive and Black Edition. Each segment takes inspiration from the '70s, but from different points of view. In the 1970s people's attitudes towards fashion were in sync with the rebellious evolution that saw a spirit of "experimentation" with an eye to the future. With this is mind, there are stylish and clever nods to the decade, but as Stefano says: "Perfect execution is fundamental to avoid betraying the brand and its customers".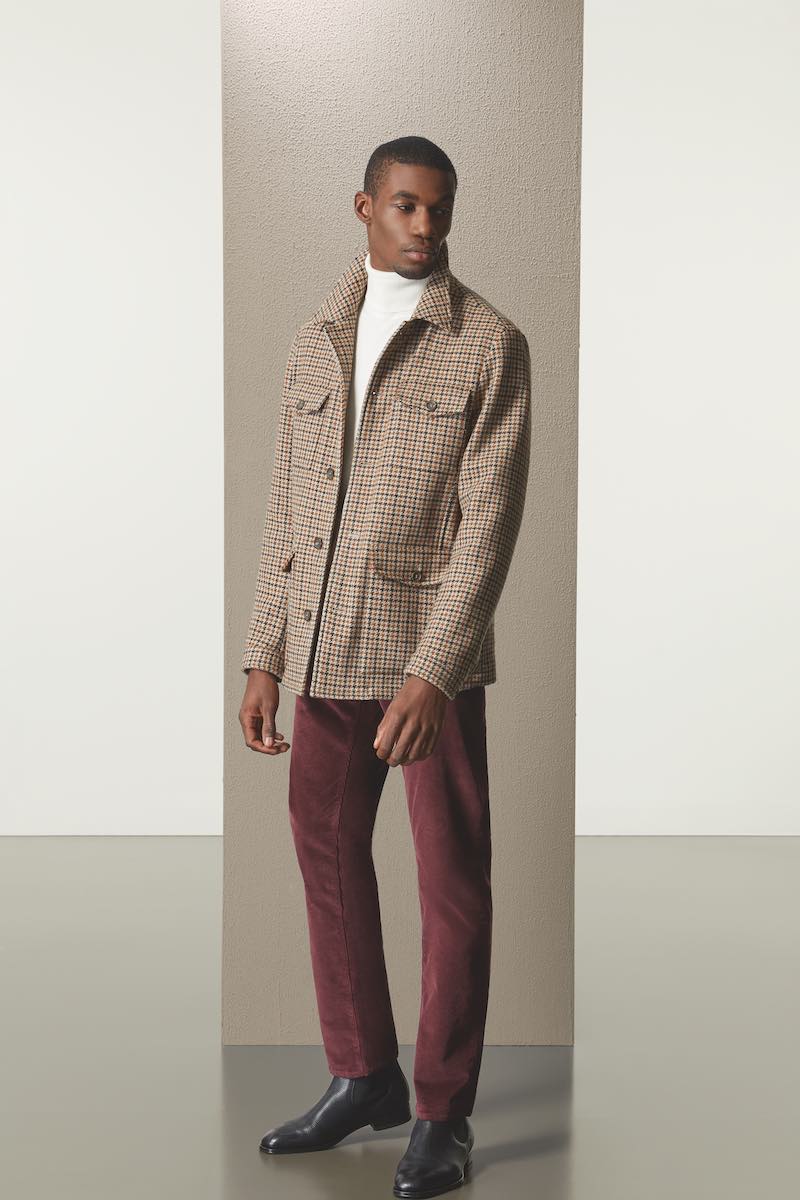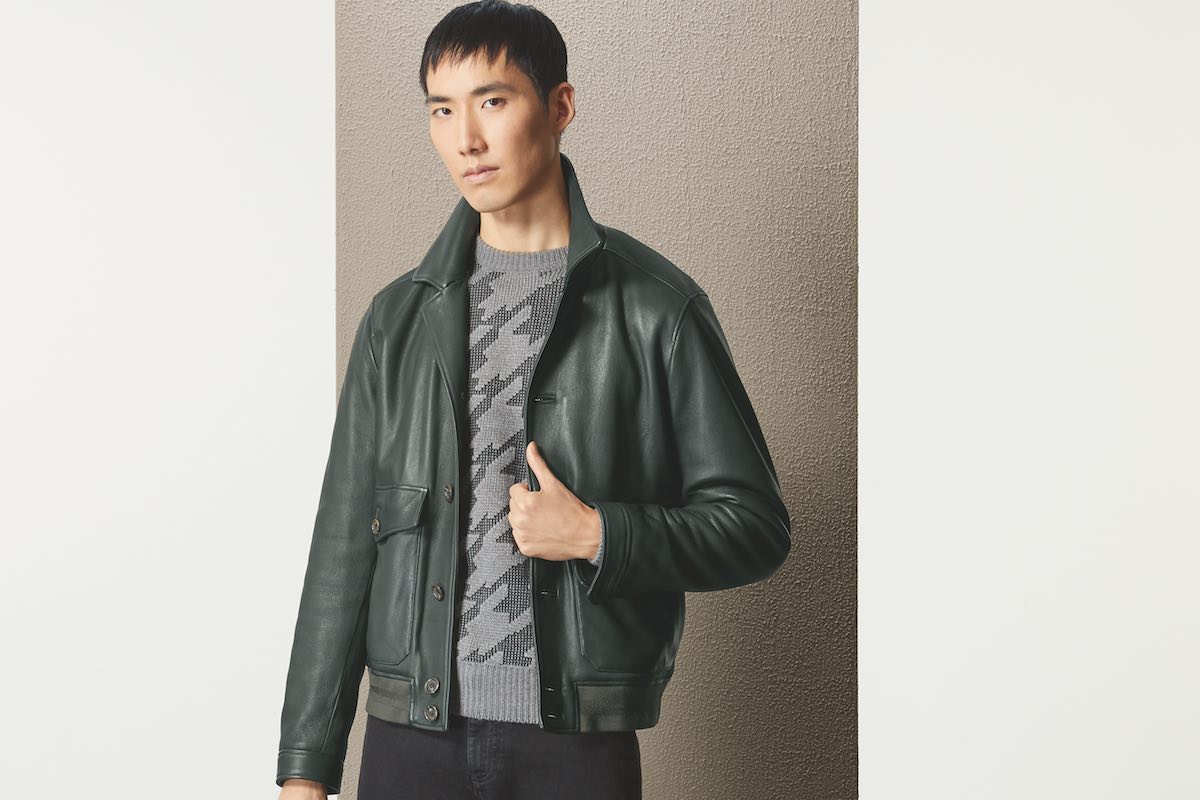 In Canali 1934, you will see thicker textures, warm, earthy tones and geometric patterns being absorbed from the decade in a modern way. Renewing an iconic garment, and in some eyes the pinnacle of men's apparel is their houndstooth take on the car coat. It is neither cropped at the waist or skimming the ankle, which makes it an extremely versatile coat and gives you a myriad of pairing options from jeans to suit trousers. Amongst their other designs are luxurious leather jackets enriched with beautiful details. The combination of nappa in shades of burgundy with contrasting stitching alternates with full-grain nappa in avio green. Once again Canali's signature Shacket combines the silhouette of a sartorial jacket with the construction of a shirt, presented with mother-of-pearl buttons and rounded cuffs. Elsewhere, their trousers in darker tones remain neat with just a hint of a widening of their usual tapered legs.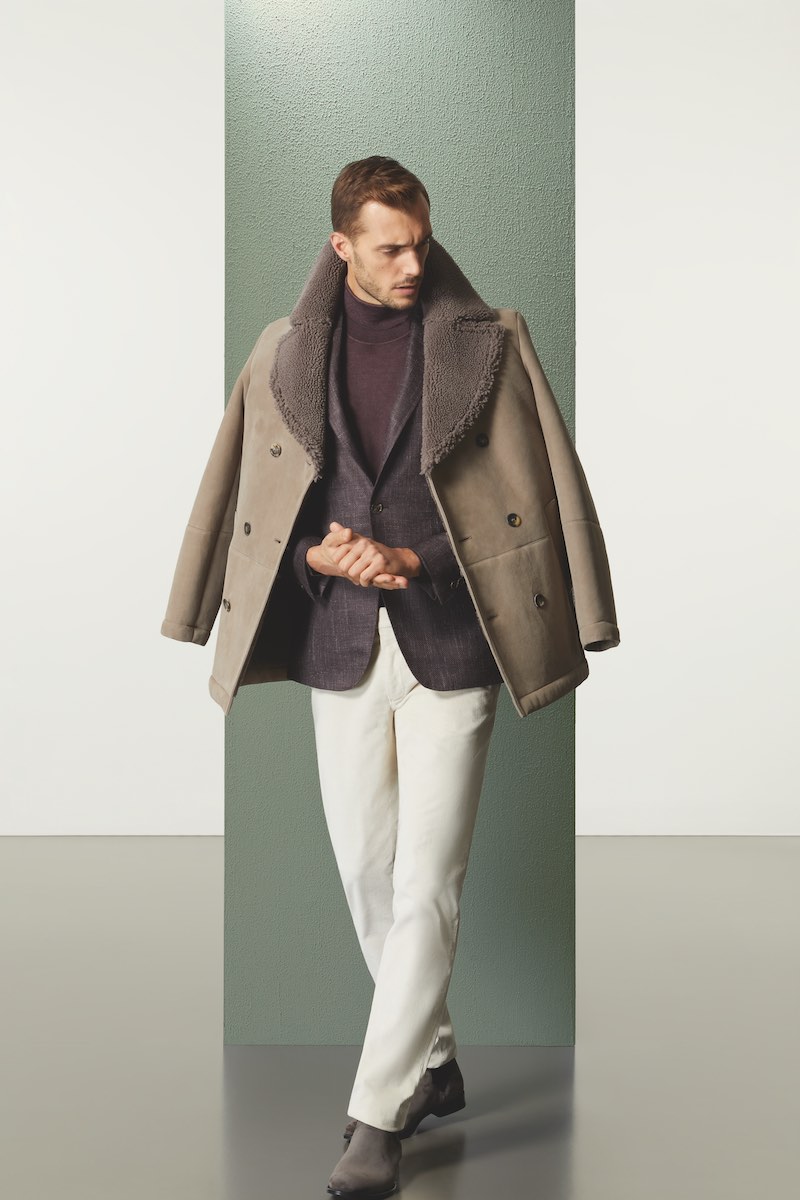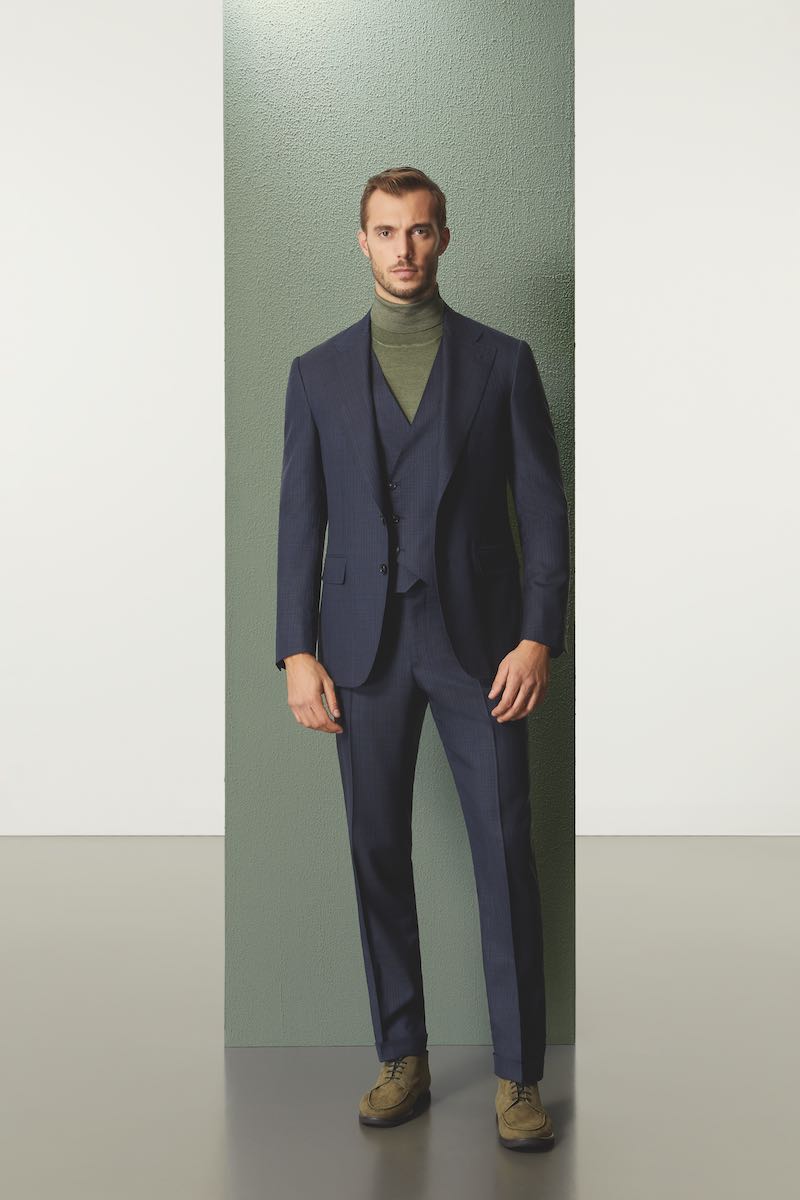 As in the name their Exclusive collection focuses on the more refined side of the '70s. Central to this collection is the modern dandy by incorporating three-piece suits with vests. The collection includes noble yarns such as cashmere and silk; precious materials such as leather and fur and stylish details such as inlays, braids, rhomboidal geometrics and zigzags which evoke '70s trends. Peacoats come in curly-haired brushed sheepskin, jersey in a lightened wool-silk blend with natural stretch. Quilted parkas arrive in a luxurious water-proof wool-cashmere twill.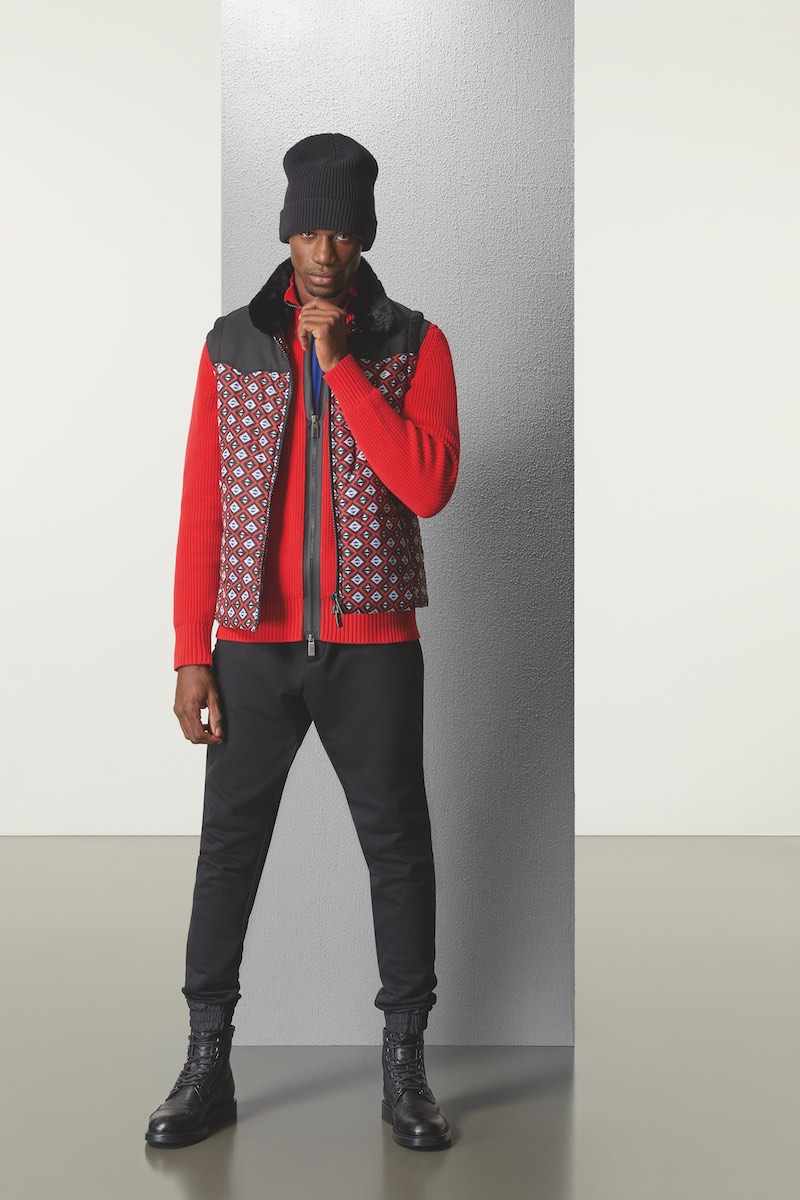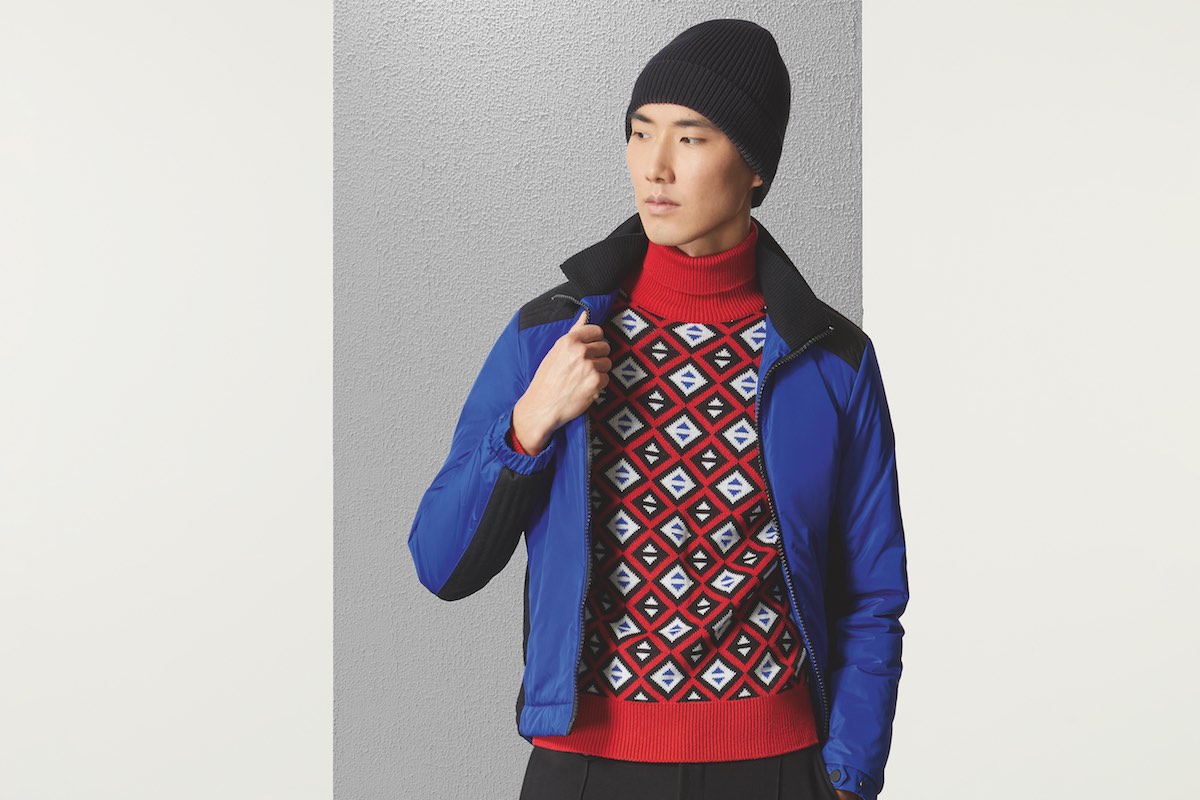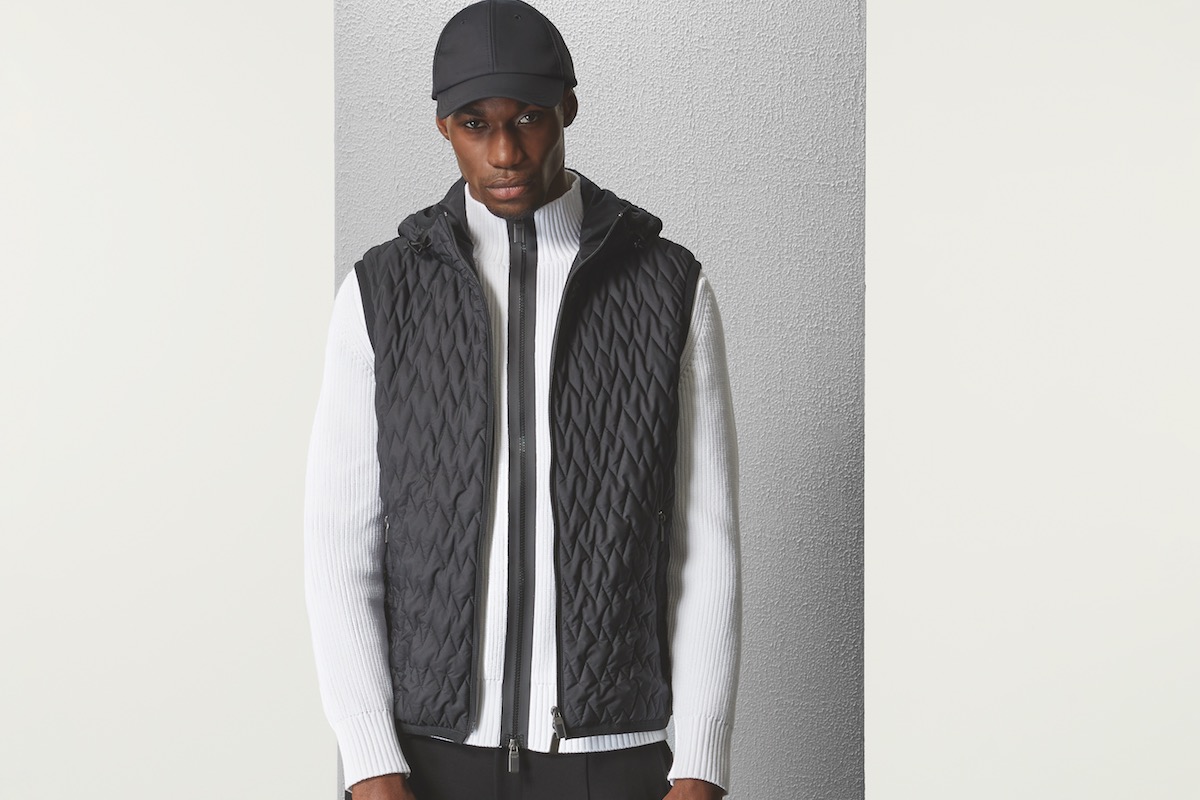 The Black Edition rediscovers the colour-blocking and solid shades, such as racing red or electric blue, of ski suits and racing suits, confirming itself as Canali's research laboratory. Functionality and distinctive style are the soul of the Black Edition. There is a sumptuous quilted overshirt in wide corduroy, with an abundance of detail. While the spirit of the decade is felt through their padded outerwear. A red gilet with high-definition print serves the collections rebellious nature. Their urban jacket with geometric character and defined lines at their waist maintains a modern and practical twist to their styles. Respecting Canali's DNA, whilst keeping up-to-date, this collection effectively addresses the changing moments in a modern man's life. The FW21 collection is a captivating homage to the vitality and energy of the '70s by celebrating the unique, which is parallel to the rare time we currently find ourselves in.