YES WE CAN 'AS LONG AS YOU HANG TOUGH, YOU WILL SUCCEED'
Stefano Canali, president and Chief Executive of the eponymous Italian luxury house, has a reassuring message for our strange and restive times…
If you work hard enough, you can overcome anything. This is what Stefano Canali, the third-generation president and C.E.O. of the eponymous Italian luxury house, wants to remind readers as we wean ourselves off an excess of bathrobes, naps, and two o'clock Gimlets. Stefano is at a crossroads. Unlike the eras of his predecessors, a contemporary man's style is no longer defined by a single sartorial position, but rather a broad church of garments and fashions for any given moment. Stefano also understands that for the past to survive — especially after such an uncertain six months — he must look to the future. Why be forced to pick between tradition and innovation? Between smart and casual? As long as one is motivated and passionate (and since 1934, Canali have been both) you can adapt without sacrifice. "If you have good ideas," he tells The Rake, "if you have the will to overcome difficulties and effective projects to pursue, you can only be successful." Stefano is now offering three segments in the brand's permanent collection, all made for the same man but suited to his ever-changing wants and needs. He and his team are also preparing the Anthology project, which Stefano hopes will articulate Canali's journey. "Even though we have been around for many decades," he notes, "we still seem like a well-kept secret, a diamond in the rough!" As becomes clear early on in our chat, Stefano is a gentleman who enjoys a challenge. The winds of change may be blowing, but whatever beautiful garments arrive from Camp Canali over the next few months can be ascribed to Stefano's deep desire to do right by his family business, and by its customers.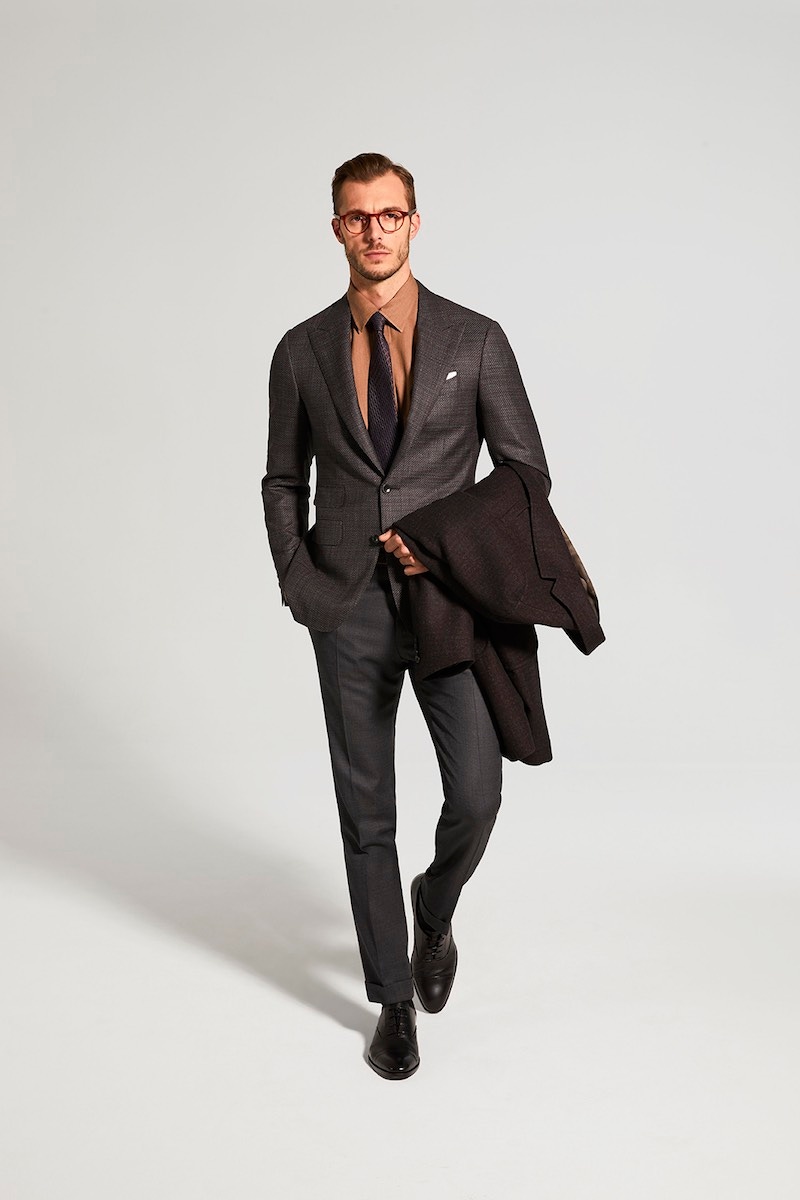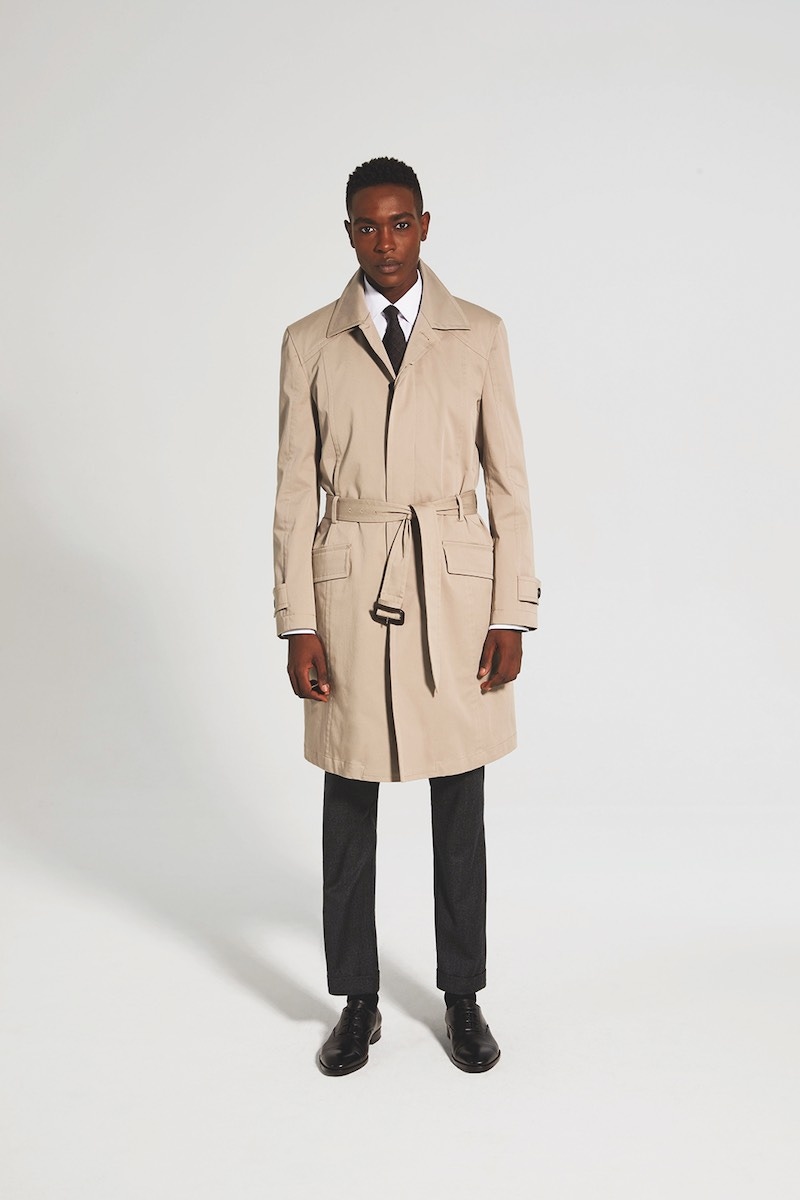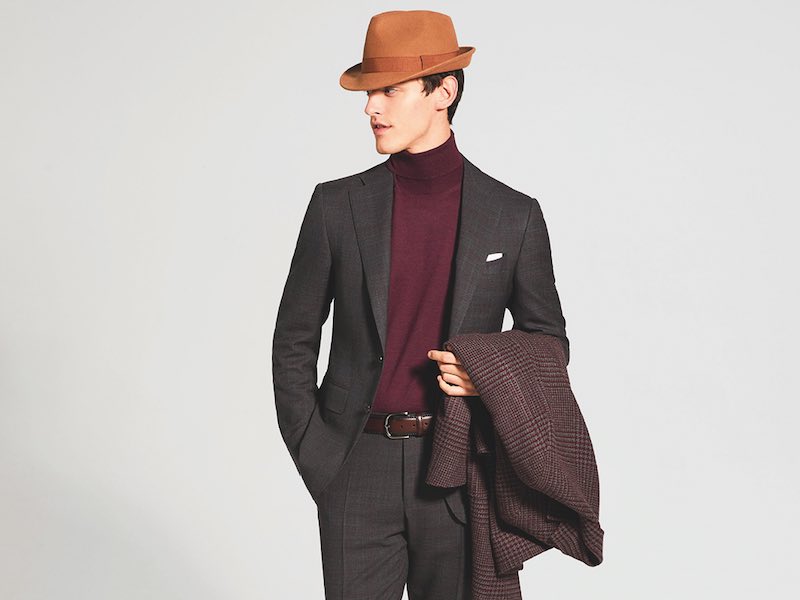 The story of Canali is one of perseverance. A man's life has its ups and downs, and so have we. The company was established as a consequence of the failure of the cotton mill my grandfather used to work at in the early thirties. He was without a job and decided to set up an artisan with his brother, a tailor. The business was successful until the second world war, but they didn't give up. They rebuilt from scratch to offer raincoats and overcoats. But these went out of fashion during our second generation, who again were forced to rebuild; [to re-imagine]." Our Anthology project hopes to share this side of Canali. This is what it came down to after reaching our 85th birthday. It's the optimistic message of our Anthology project: as long as you hang tough, you will succeed in overcoming the difficulties you face today. This will encourage us, and our industry, to deal with the times in which we are living, and help us tell our story and values in a straightforward and positive way. Last year we decided to expand our unique offering. We decided that two capsules we'd been developing would evolve into our unique collection. Therefore, we created three segments of the Canali selection, all Made in Italy: with Canali Black Edition, more technical urban warrior; Canali Exclusive, for sophisticated garments at the height of luxury; and Canali 1934, for someone seeking the icons of menswear with a softer twist. At Canali you feel the responsibility of the previous generations. We need to respect our DNA while keeping it up-to-date. If you move away from what makes you consistent, you will alienate customers and find it harder to reach new ones. That's the difficulty. So these three segments preserve the same DNA, the same founding values, but are effectively addressing the customer in three different moments of his modern life. Classic tailoring will never go. This is a good thing; we don't want to get rid of it, even as our offering evolves into a more casual segment. It's in our history, our renown for crafting suits, and that's a big plus to me and the customer. Tailoring itself is something that will always last, but it will have to adapt. From the details, fits, materials, it will be easier to mix and match and exchange with casualwear; like drawstring trousers and an unlined jacket.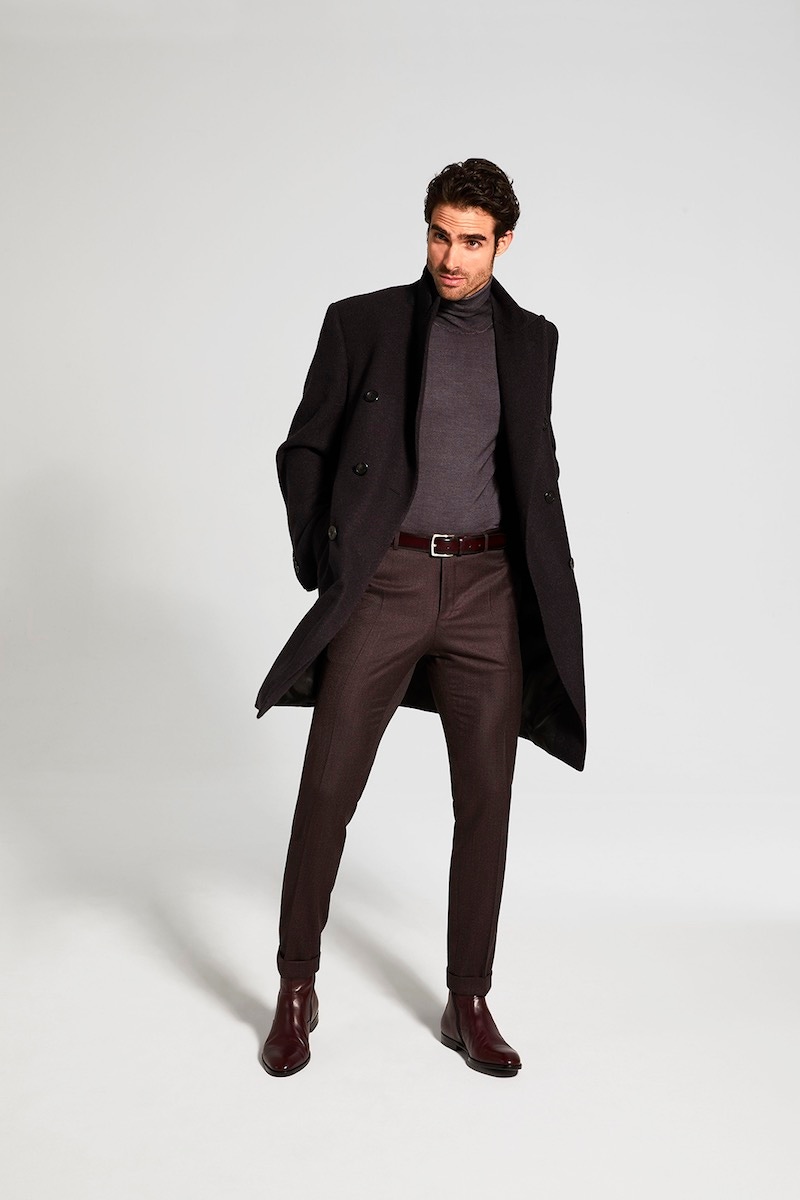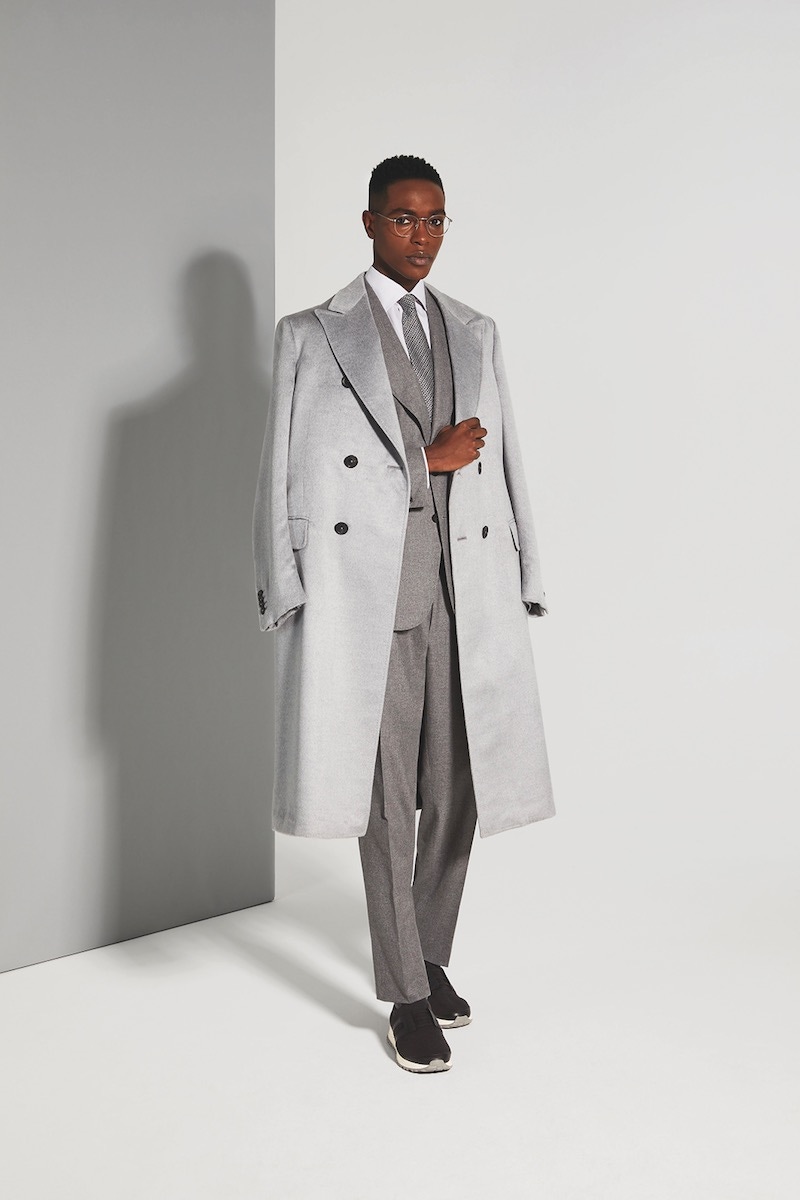 The new London store is more than a store.
We needed more visibility and modern infrastructure in a prestigious location. It has an outstanding facade, with three-storeys, and is truly, truly innovative — whatever is inside has been fully rebuilt, which allows us to leverage all technology available to us in a retail space. A building sometimes has many surprises within!
My father taught me to always show respect.
Whether it's the customer or my employees, it's important to show respect to people — to listen to them, engage with them, and be sincerely nice to them. This was something my father taught me, and it's the most important piece of advice. Respect for people informs and shapes other values, like our passion for detail and stubborn search for quality. This, in turn, becomes a form of respect for the customer's expectations.
What's my golden rule?
You must be humble enough to realise that — no matter how successful you have been — there are always better goals to set and achieve.
Innovation has always been a part of what we do
. Take our cutting department. In the 1970s we were the first in our industry to introduce an automatic cutting technology that allowed us to save cost and deliver cleaner and sharper pieces of fabrics. In the past seven years we internally developed a new cutting process aimed at addressing a more complex and diversified demand. Pattern and defect recognition software and scanner, on-site automatic nesting, interruption-free cutting process — even the most traditional piece of garment may be the output of highly sophisticated technology."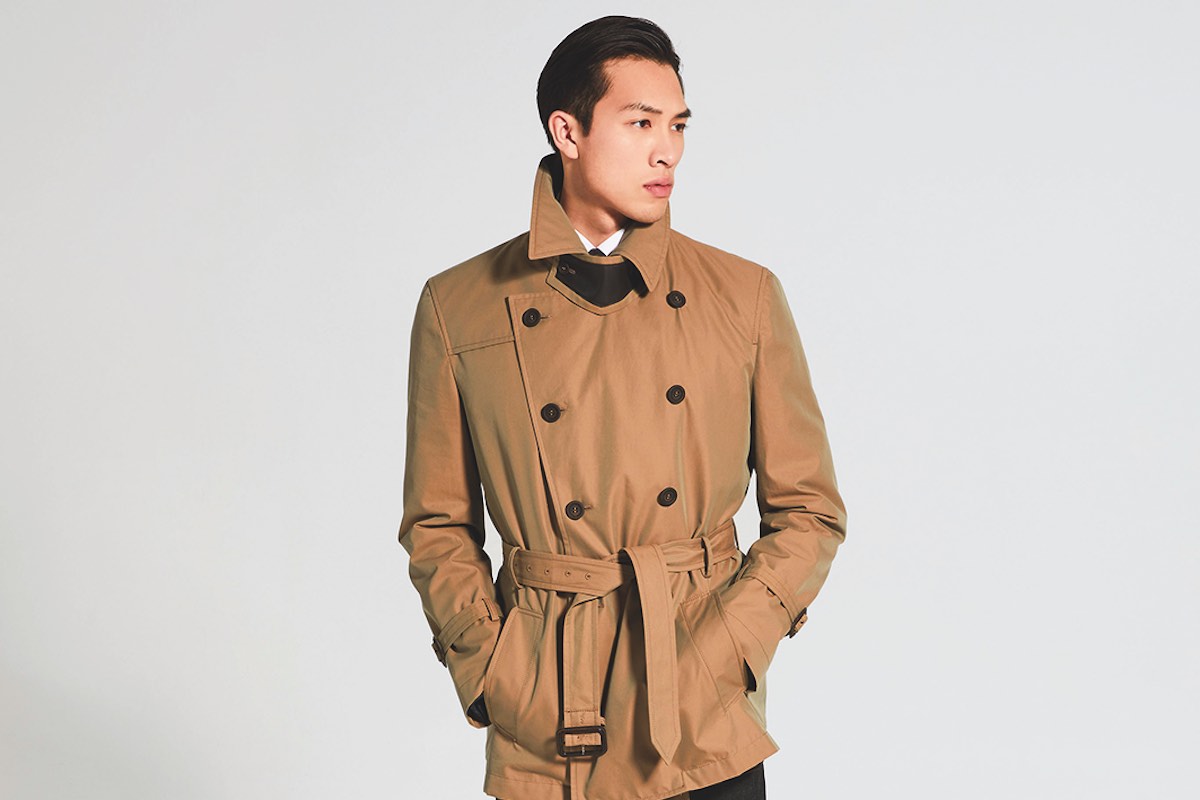 What I've learned over the years is that people make the difference
. Computers are efficient in executing tasks, but they are programmed by people. They will never have our creativity. In an era of AI, it's important to understand that while they will help us do better things, a company is successful because of its people. Even now, these tools we have, while great, cannot substitute physical interaction.
We have many nieces, nephews, sons, and daughters.
This is the fourth generation of the Canali family. We make sure to instil within them an idea of what the company means, our values, while letting them follow their own paths in life. It's not an obligation, but a choice! We've set some strict rules for the fourth-generation, so that if they decide to approach a career in the family business, they will be ready.
My advice to anyone interested in the industry?
Come work with us. I'm not joking! We're well-positioned to overcome and achieve anything (it's part of our history) and we want as many brilliant minds to join Canali, rather than start from scratch… Wait — you're going to print that, aren't you? You can also read the story in Issue 72 of
The Rake
- on newsstands now. Available to buy immediately now on TheRake.com as
single issue
,
12 month subscription
or
24 month subscription.
Subscribers, please allow up to 3 weeks to receive your magazine.