Carmina: The Majorcan Shoemaker
Majorca isn't just a great place to get a tan. It's also the source of some of the world's finest hand-crafted, Goodyear-welted footwear, courtesy of Carmina.
The largest of the Balearic Islands, a European tourist mecca since the 1950s, Majorca may be best known as a sun-drenched getaway destination. But the Spanish isle has also long been a shoemaking hub, with the town of Inca the centre of its cordwaining activities. It was here, in 1866, that Matías Pujadas spawned the multigenerational family line of shoemakers that today trades as Carmina.
Up until the 19th century, Majorca had been a major exporter of wine, but when an outbreak of phylloxera devastated the vineyards, the local people were forced to seek a new source of income. Many took up leather tanning and shoemaking — and soon, what had begun as (literally) a cottage industry gradually developed into a thriving trade.   
In the early 1900s, when Mateo Pujadas took over his father's business, he introduced Goodyear welting, flying in instructors from the US to teach the craft to his workers. He operated one of the first factories on the island to produce these sturdy shoes, prized for their durability and ease of re-soling. By 1950 — the same year Belgian entrepreneur Gérard Blitz was establishing the world's first Club Med on a Majorcan beach — there were more than 100 shoe making factories in Inca, their products sought-after throughout the continent, providing high quality at reasonable prices thanks to Majorca's low labour costs. When the advent of the passenger jet aircraft caused tourism to take off, on-island sales of Majorcan shoes boomed, too.
Mateo's grandson José Albaladejo Pujadas (more commonly known as Pepe) assumed leadership of the business in the early 1960s, and by the 1980s, the family firm was turning out roughly 100,000 pairs of shoes per year. In the 1990s, however, a crisis hit European shoemakers, unable to compete for the mass market with cheap footwear manufactured in the far east. Pepe, who in his youth had trained with one of the finest shoemakers in Florence, chose to sell off his larger-scale operation and start again from scratch, with a new approach — producing a far smaller number of far higher quality shoes. He named the new business after his wife, Carmina, and alongside his daughters and son, set out to create an exclusive line of world-class, hand-crafted footwear.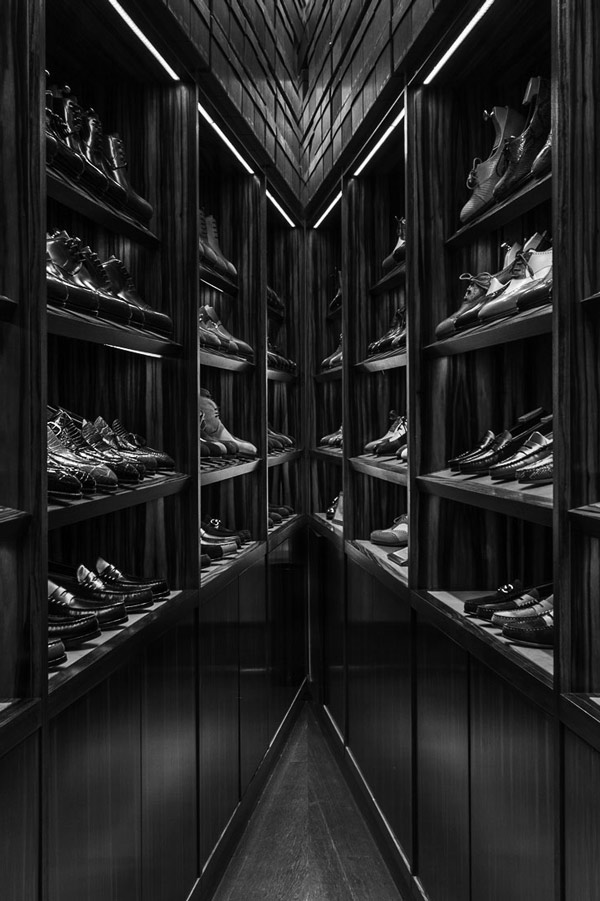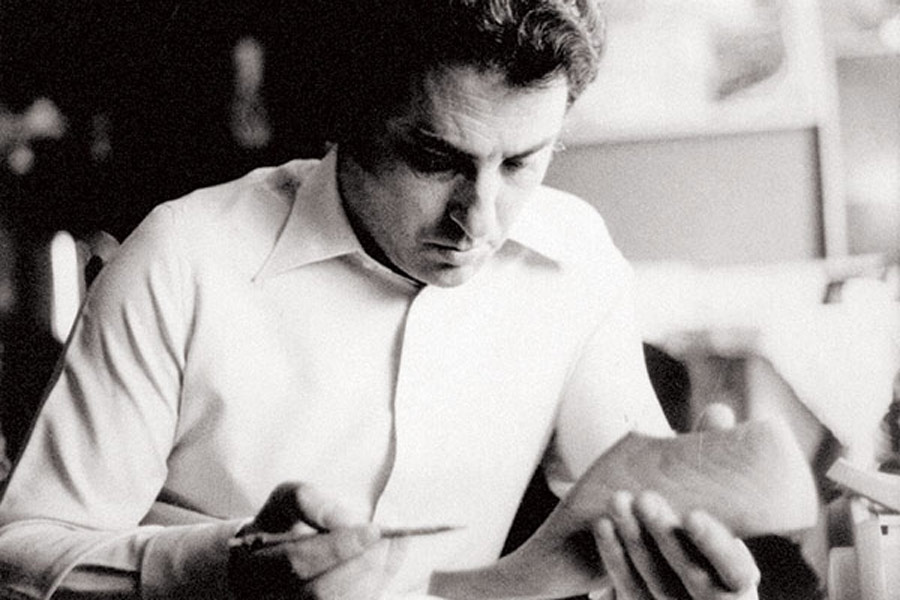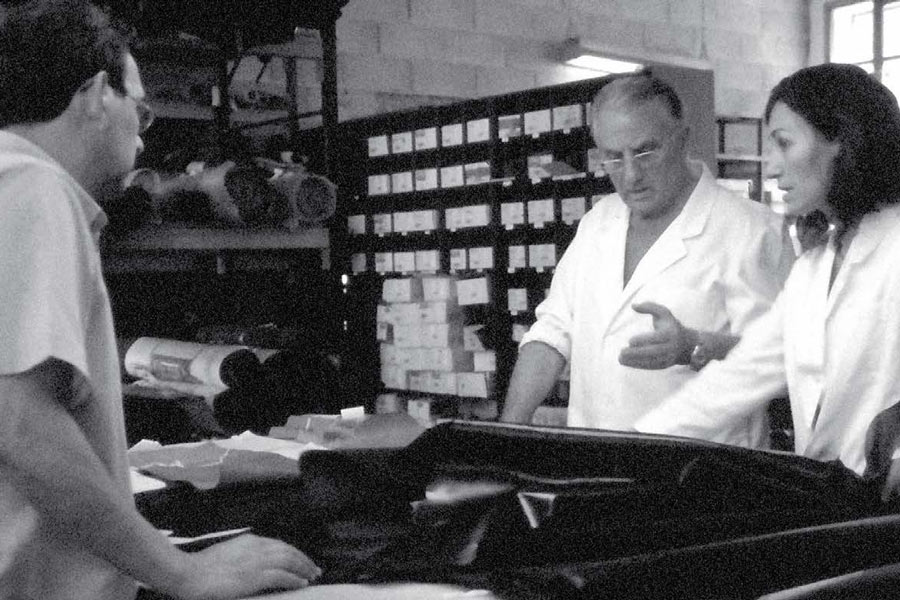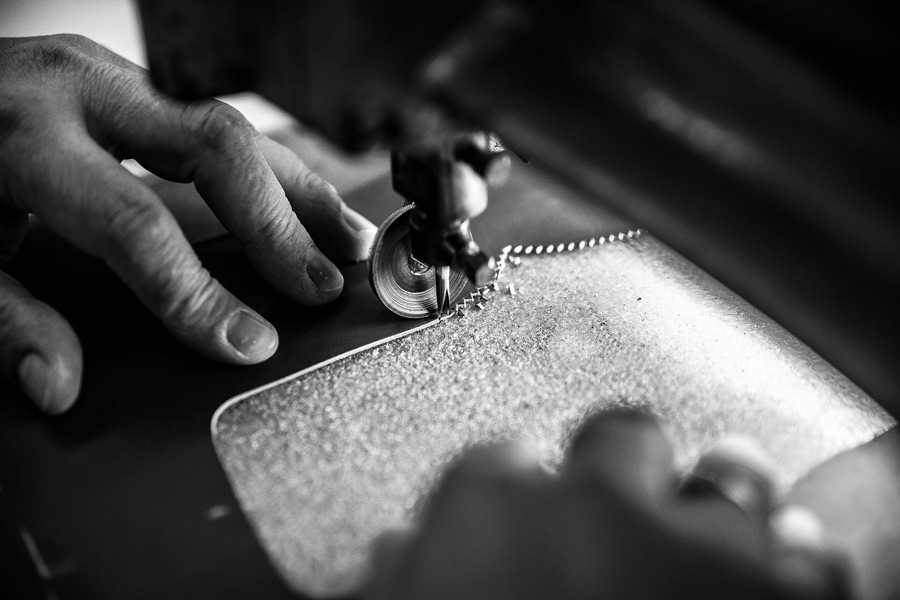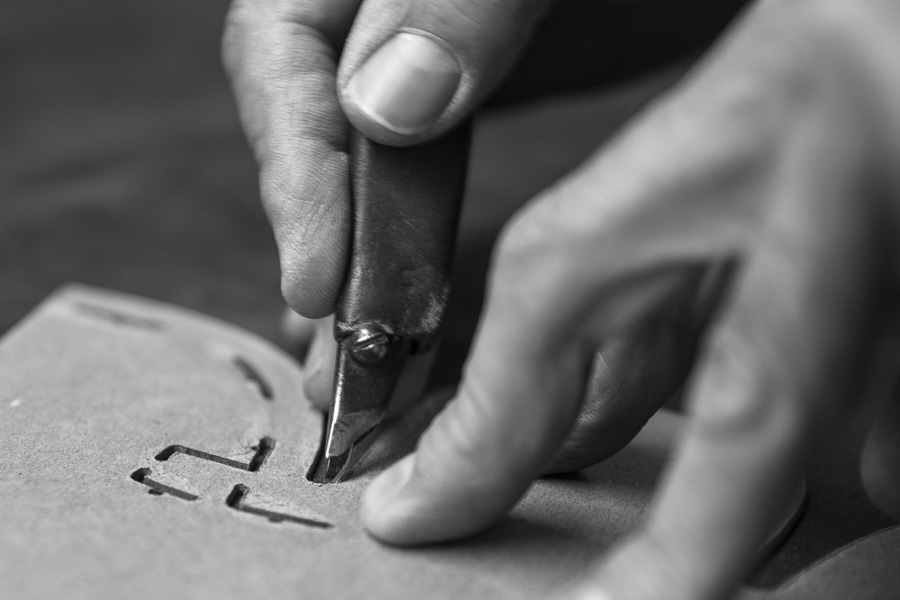 Exactly 20 years after its establishment, Carmina Shoemaker is globally renowned, sold through fully-owned stores in Majorca, Paris, Barcelona, Bilbao, Madrid, St Petersburg and Singapore, and alongside the most respected British and Italian brands on the shelves of the world's leading specialist men's shoe shops and department stores. Of particular note are the brand's signature range of shell cordovan shoes, hewn from the famously rugged, long-lasting horse-flesh leather (named for the Spanish city of Córdoba, and originally used as an embellishment for armour and trunks).
Though certainly not inexpensive, Carmina's shoes represent amazing value. Always Goodyear-welted, each pair is traditionally hand-crafted by a team of wizened artisans, still overseen by Pepe (now in his 80s) and his offspring.
Patterns are hand-traced, lasts hand-carved. Stored at optimum temperatures, only the most outstanding hides are chosen, then cut — one pair of shoes at a time — and stitched by hand. Uppers are molded over lasts for four days, the shaping process aided by Majorca's humidity. Welts are crafted using equipment dating back decades. Soles are filled with a natural cork compound that quickly conforms to the shape of the wearer's foot. Leather soles are treated with long-lasting wax and carnauba palm dyes. And finally, uppers are polished to a beautiful multi-tone patina using ermine-hair brushes and tinsel cloth.
Though 'Made in Spain' may not have the same widespread recognition or cachet as the Italian or British equivalent, Inca has a rich tradition of cordwaining, and quality-wise, Carmina's shoes are right up there with the best made anywhere in the world. As the great MC Rakim once said, "It ain't where you're from, it's where you're at." And with Carmina, you're smack-dab in the sweet spot where excellent value and values of excellence intersect.