No Strings Attached: The Gucci Horsebit Loafer
The immortally elegant Gucci horsebit loafer still won't tie itself down to any age group, demographic or dress code.
What an important coronation year 1953 was in Europe. Queen Elizabeth II took the throne in England, while a new king was crowned in Italy: Gucci's horsebit loafer. Both have ruled ever since. Few fashion items have the stature or symbolism to warrant their own diamond-anniversary festivities, but the Gucci loafer sums up the essence of Italian luxury and has kept in step with the worlds of fashion and celebrity since Guccio Gucci's son Aldo first introduced the footwear to the family business. Indeed, like Louis Vuitton's monogram luggage or an Hermès scarf, the Gucci horsebit loafer defines its category. Sixty years on, it comes in all kinds of variation, without losing sight of its roots. It has a legacy most modern shoe brands can only dream of. 'The Gucci loafer was really the first men's shoe you could clock from a distance,' says Robert Johnston, a member of the London Collections: Men committee. 'It's very clever, understated branding. You don't need to have a logo all over them, but you can tell exactly what they are from a mile off. There aren't many shoes you can say that about - not tasteful ones, anyway.' The fact that men have worn them for six decades and in so many different ways shows how successful and long-serving the loafer has been. 'It's iconic because it's never gone out of style, has ceaselessly hinted at casual elegance, and has been worn by some of modern history's most dashing gentlemen: everyone from Fred Astaire to Clark Gable and Alain Delon,' says Jeremy Langmead, Brand & Content Director of luxury e-tailer Mr Porter. The loafer has featured in many movies over the years. Dustin Hoffman wore a pair in Kramer vs. Kramer (1979), then there was Matt Dillon in Drugstore Cowboy (1989), Matt Damon in The Talented Mr. Ripley (1999) and Shia LaBeouf in Wall Street: Money Never Sleeps (2010). This footwear even formed the basis for an entire scene, symbolising a watershed moment in the life of a former president, in Ron Howard's 2008 historical drama Frost/Nixon.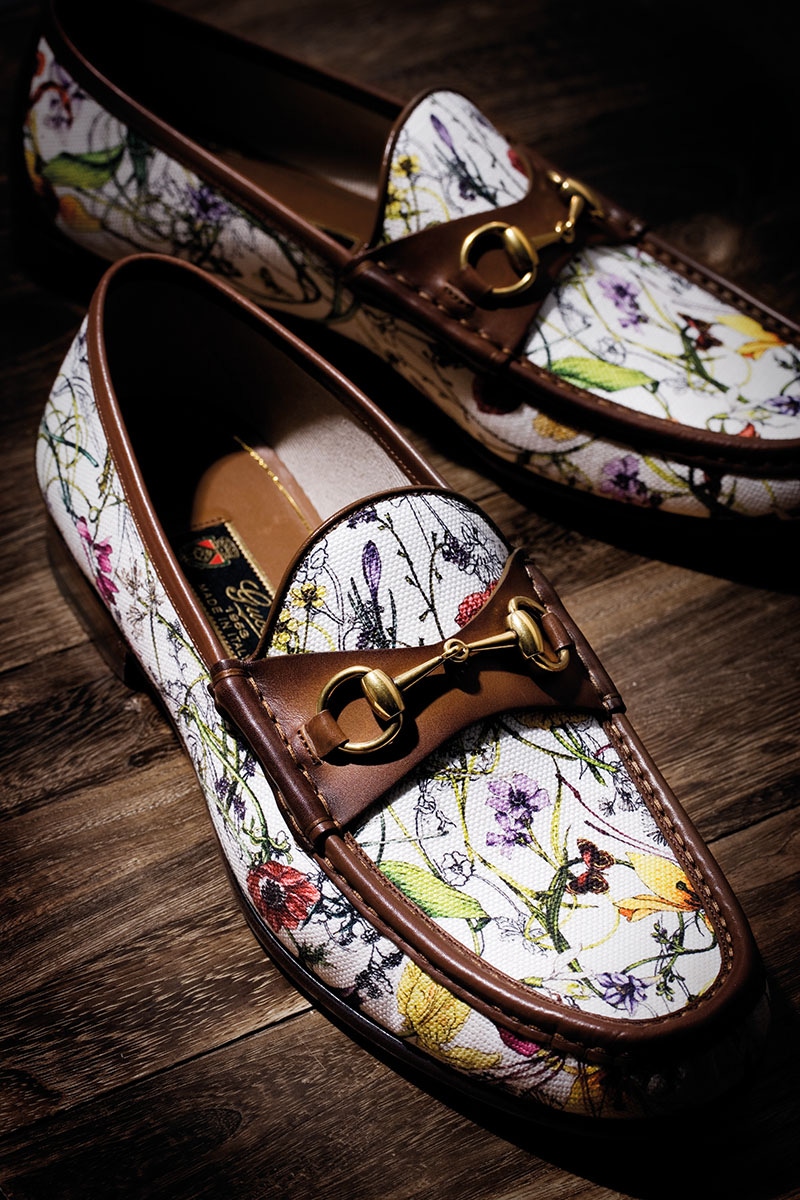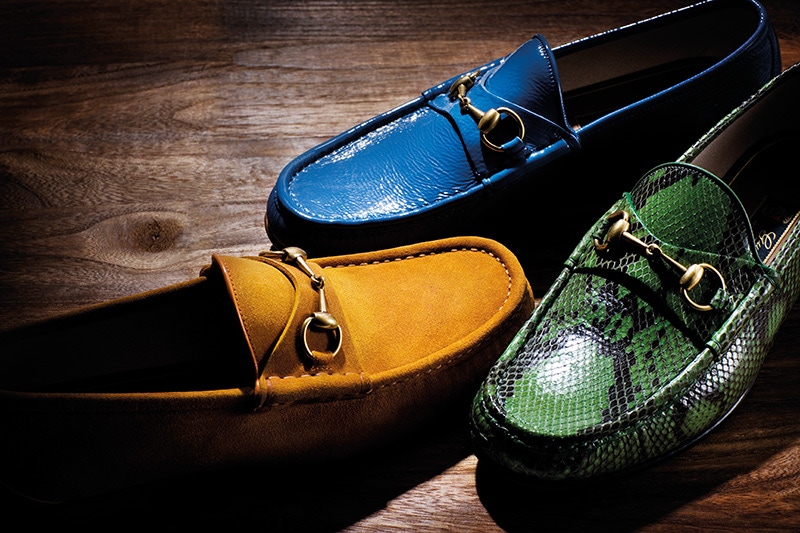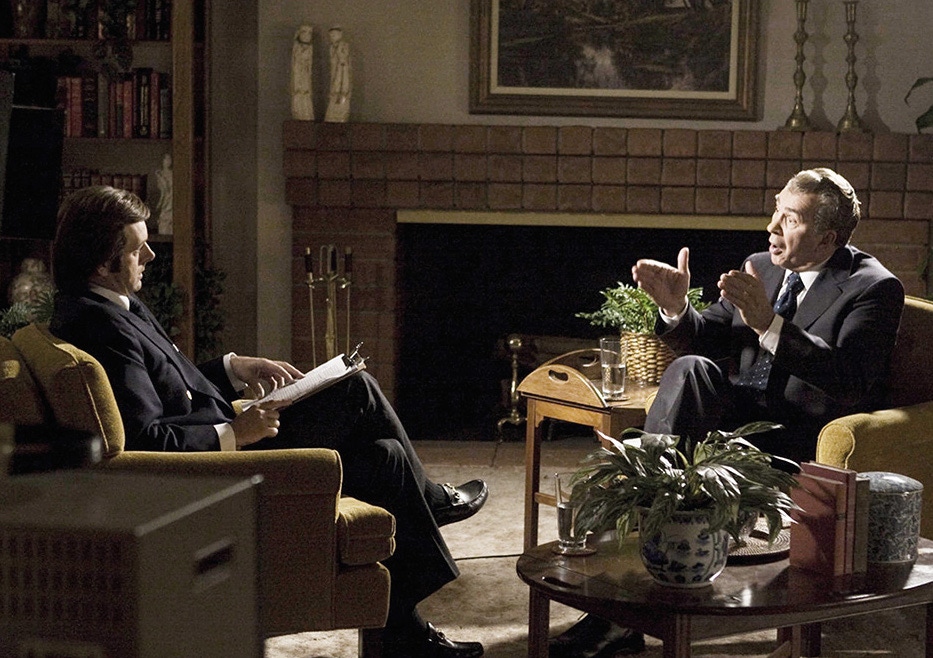 The Gucci loafer's link with Hollywood royalty is inextricable and as strong today as it has ever been. When celebrities tread the red carpet, they often do so shod in Gucci. Just recently, James Franco and Bruno Mars were photographed wearing theirs, demonstrating that the loafer not only remains contemporary but is a shoe that can be successfully worn by men of all ages. 'The celebrity endorsement down the years has been, and continues to be, very powerful,' says Johnston. 'There's certainly an element of, 'Well, if it was good enough for Cary Grant, it's good enough for me.'' They are also affordable - starting, nowadays, at around USD500 - but some men don't even need to buy into the brand: they will, quite literally, step into their father's or even their grandfather's shoes by inheriting a pair. Their painstaking craftsmanship and timelessness are such that Gucci loafers can last for decades if properly looked after. The more you wear them, the better they look, as the leather develops a patina, and the more comfortable they become as they mould to your feet. 'The fact that they've never gone out of fashion makes them very efficient and longlasting in your wardrobe,' says Rake contributor David Waters. 'Thus, they're an economically savvy investment.' A key reason for the loafer's enduring appeal is that they have helped generations of men solve one of life's trickier sartorial dilemmas: what to wear when the dress code says 'smart casual'? Most men - especially, perhaps, readers of this magazine - have no problem dressing up; it's dressing down where we come unstuck. The Gucci slip-on reduces significantly the chances of a style slip-up, ensuring stylish élan regardless of what one opts for from the feet up.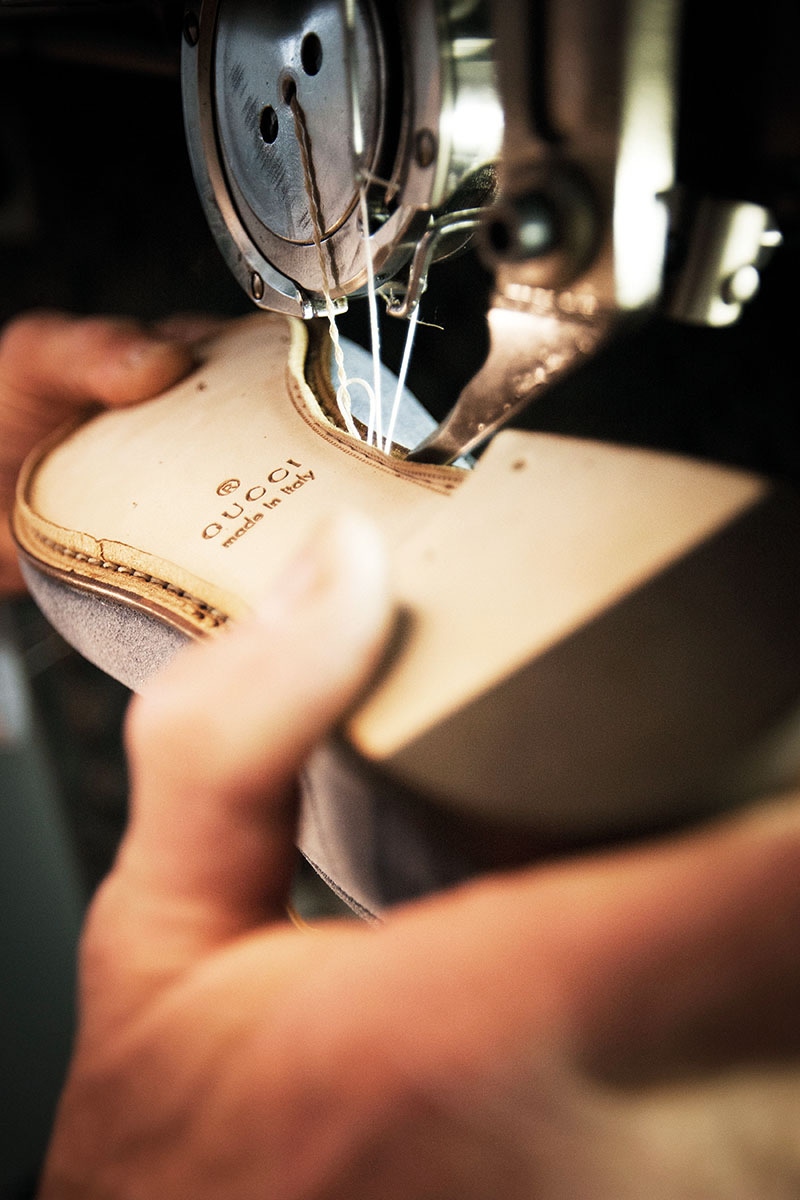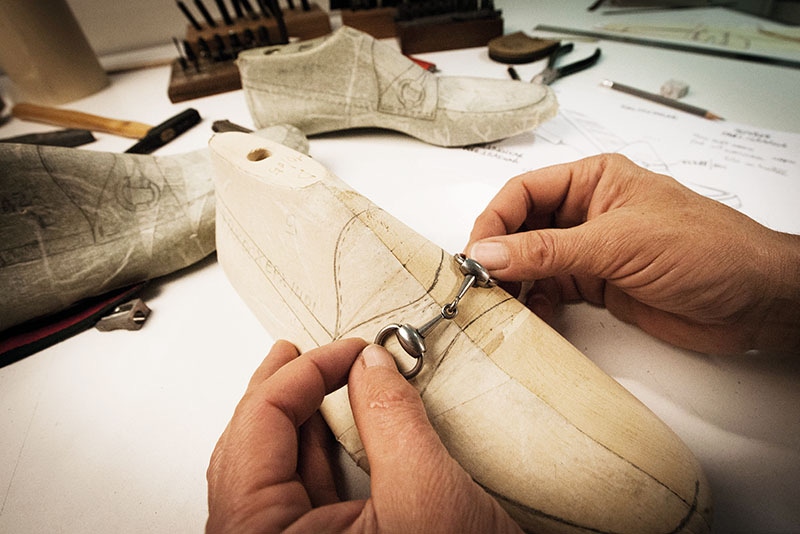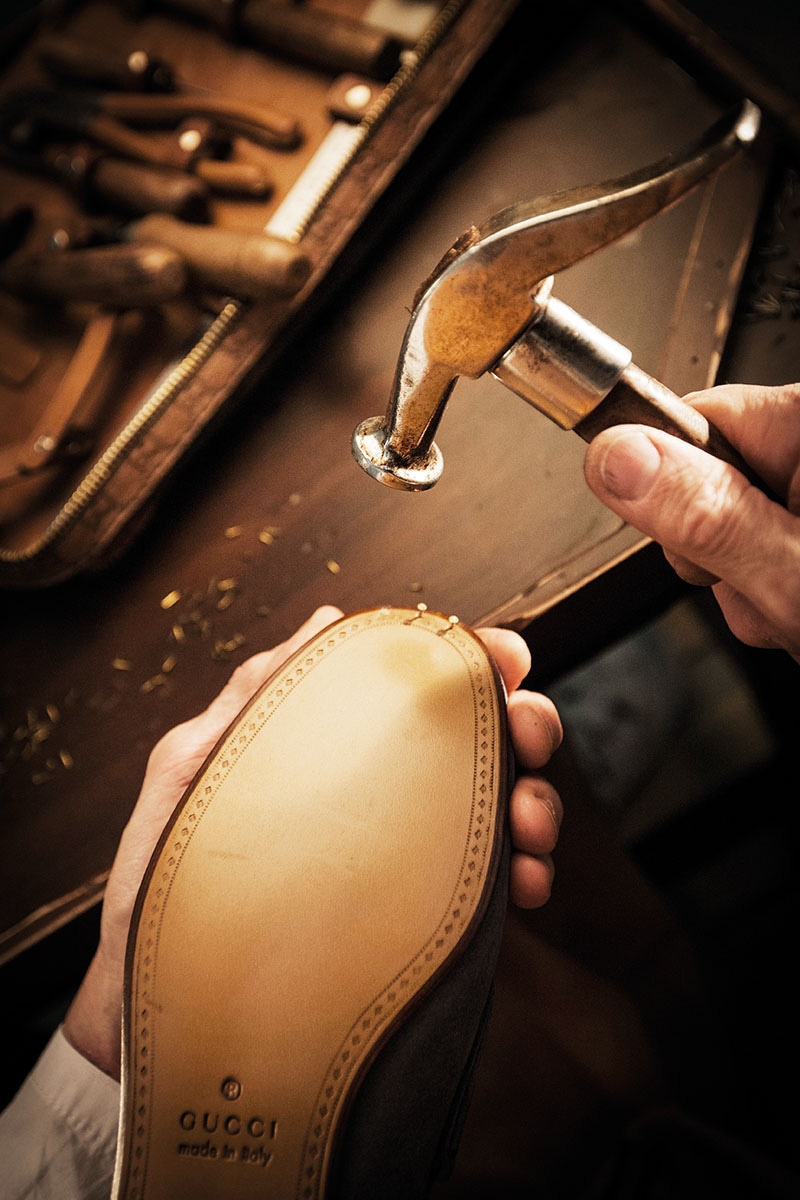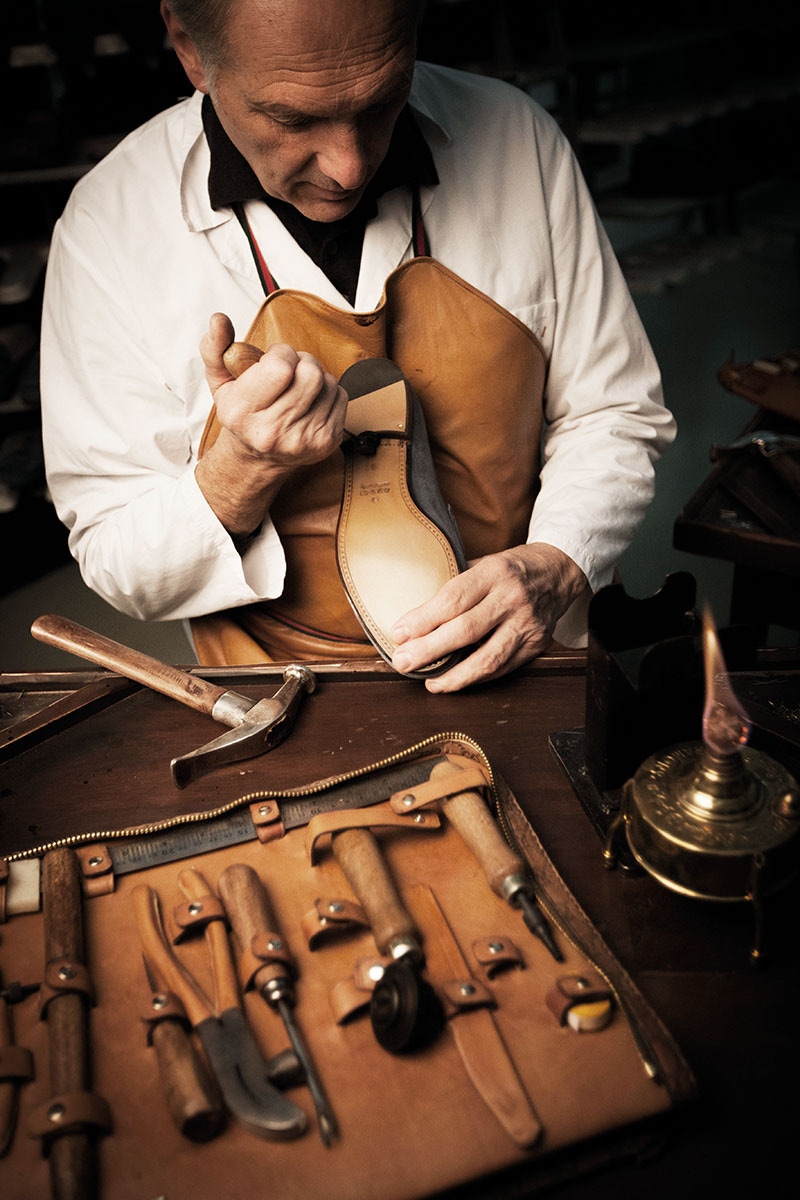 'There are very few items of footwear that can be worn to both the office and the beach, but this loafer, in its many guises, is one such shoe,' says one of London's best-dressed and most photographed men, fashion pundit Teo van den Broeke. 'Sported with a pair of shorts and a knitted polo shirt, it can look louche and laidback, while with a suit, it will speak of '80s-inspired power dressing.' 'Deploy your loafers whenever you're tempted to wear anything that's not a shoe, such as espadrilles, trainers or sandals, and they will inevitably improve your look,' adds Waters. 'They will put a spring in your step and perhaps encourage you to stand a little taller, more confident.' They're perfect when worn sockless for smartening up shorts or chinos, or to add some playboy Riviera chic to an outfit. 'They instantly make me think of St. Tropez,' says Johnston. 'Their genius is that they're so effortlessly cool.' On Gucci's spring/summer 2013 catwalk, the horsebit loafer was seen in snappy red with white trousers, in pure white with a bright-yellow suit, and in more wearable tan. Alternatively, you could take a rather bold style step and wear one of the more outré manifestations that Giannini has specially created for the shoe's 60th anniversary: icy-blue suede, black studded with gold, or one with the vivid Gucci flora motif. Then again, you'll get more wear from a classic pair. 'If you want a versatile shoe that will add a dash of carefree glamour to a low-key, off-duty outfit, the Gucci loafer will do the job perfectly,' says Langmead. 'It raises the bar, because you know you're wearing something expertly made, with a neat potted history behind it, that quietly whispers all you need anyone to know about your status.' Photography by Sidney Teo.