Cifonelli: Masters Of Paris
Cifonelli's Spring/Summer Wares will inject Gaelic-Italian swagger into your summer get-ups.
To seasoned Rake readers, the name 'Cifonelli' has the same resonance as the names 'Bowie' or 'Hendrix' do to dedicated musos. If you're late in the room, though, this Rome-born, Paris-based family tailoring firm utilises, with unsurpassed skill and craftsmanship, a delectable cocktail of ingredients from three of the world's major tailoring powerhouses: customers can expect Italy's suppleness and comfort; the authoritative shoulder constructions, should they wish, associated with Savile Row's British military heritage; and small details beloved of French couture including buttonhole stitching and pocket detailing that have in-the-know clientele awe-struck when they collect their commissions.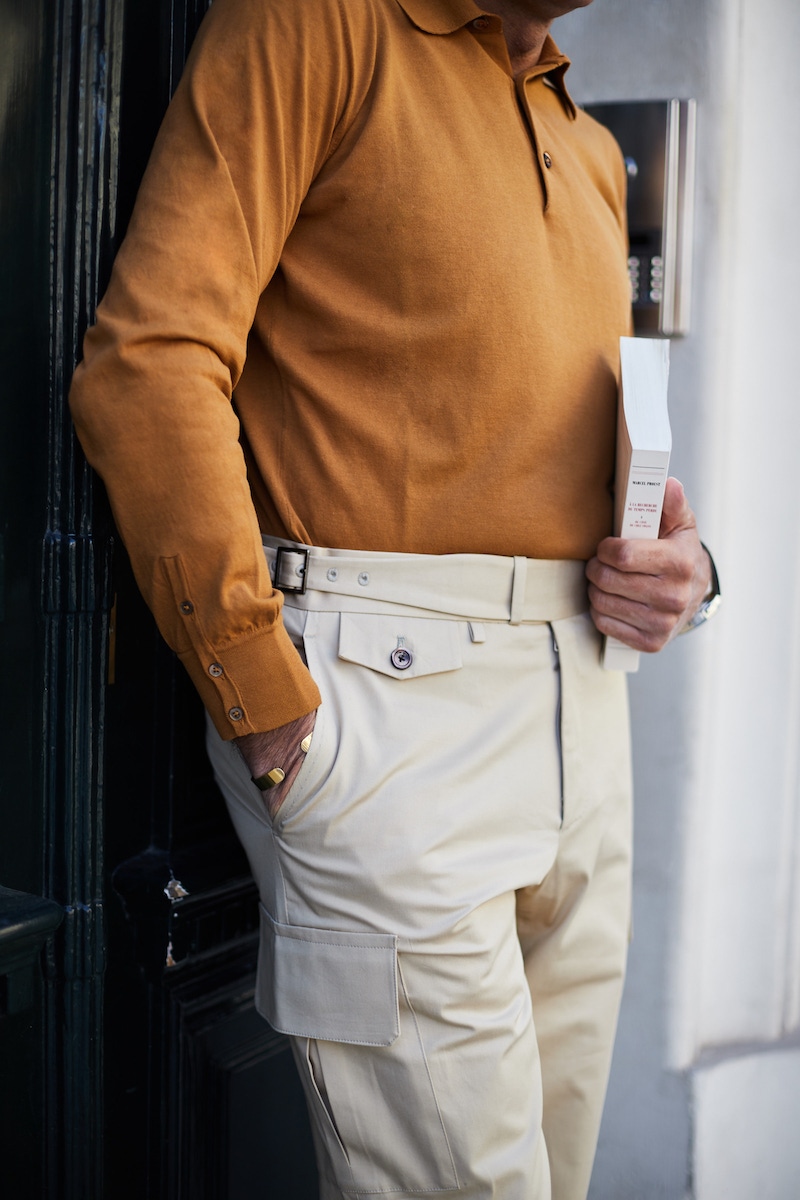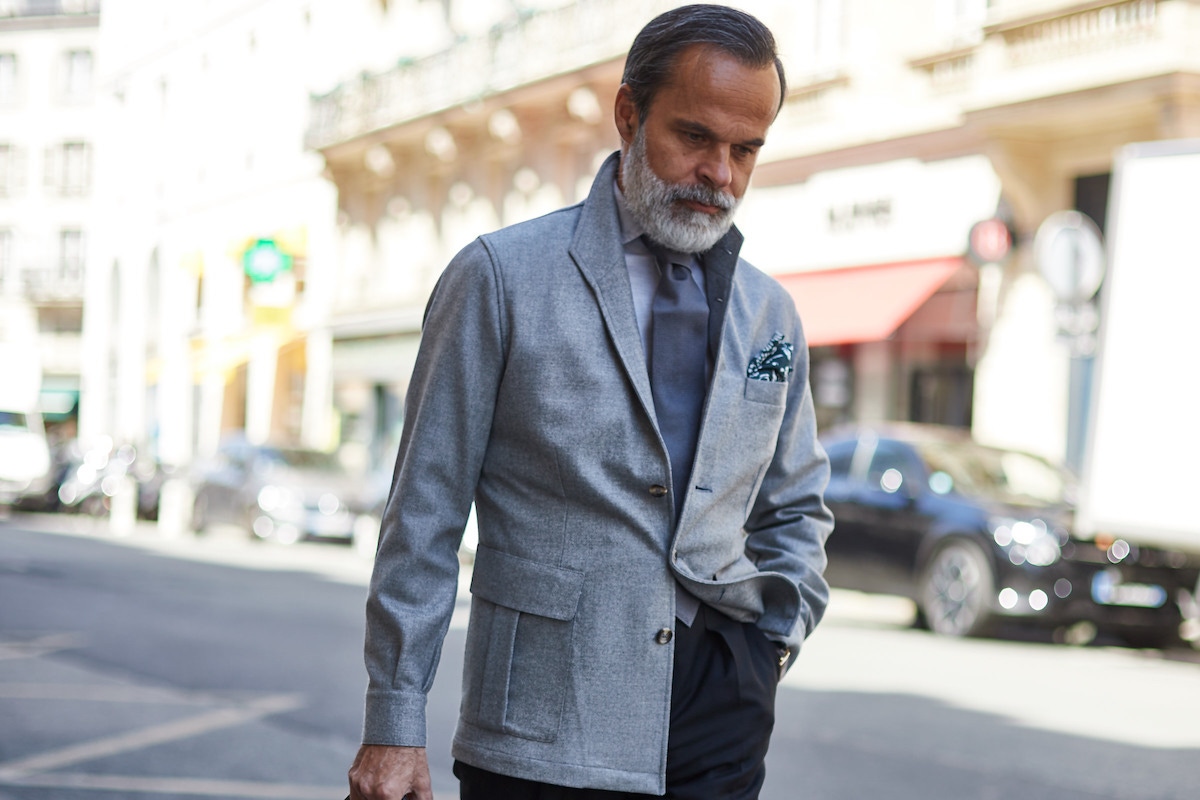 Helmed by cousins Lorenzo and Massimo Cifonelli, the firm's 4th generation master tailors, the house's major signatures include Le Cigarette – a rolled sleeve-head technique which offers a distinctively elegant raised line on the shoulder as well as greater freedom of movement, and a detail which once inspired the late Karl Lagerfeld to state, "I could recognise a Cifonelli shoulder from a distance of 100 meters." Other distinctive brand traits include the high sleevehead, angled chest-wards to create a silhouette which, no doubt, Lagerfeld would also recognise from a distance. These days, like many a top-echelon bespoke tailoring house, Cifonelli applies its unerring attention to detail and know-how – 140 years in the making – to ready-to-wear. And there's plenty here to catch the eye of the appearance-conscious flaneur, as the temperatures rise and our cities' social hubs open up and welcome us to some long overdue revelry again.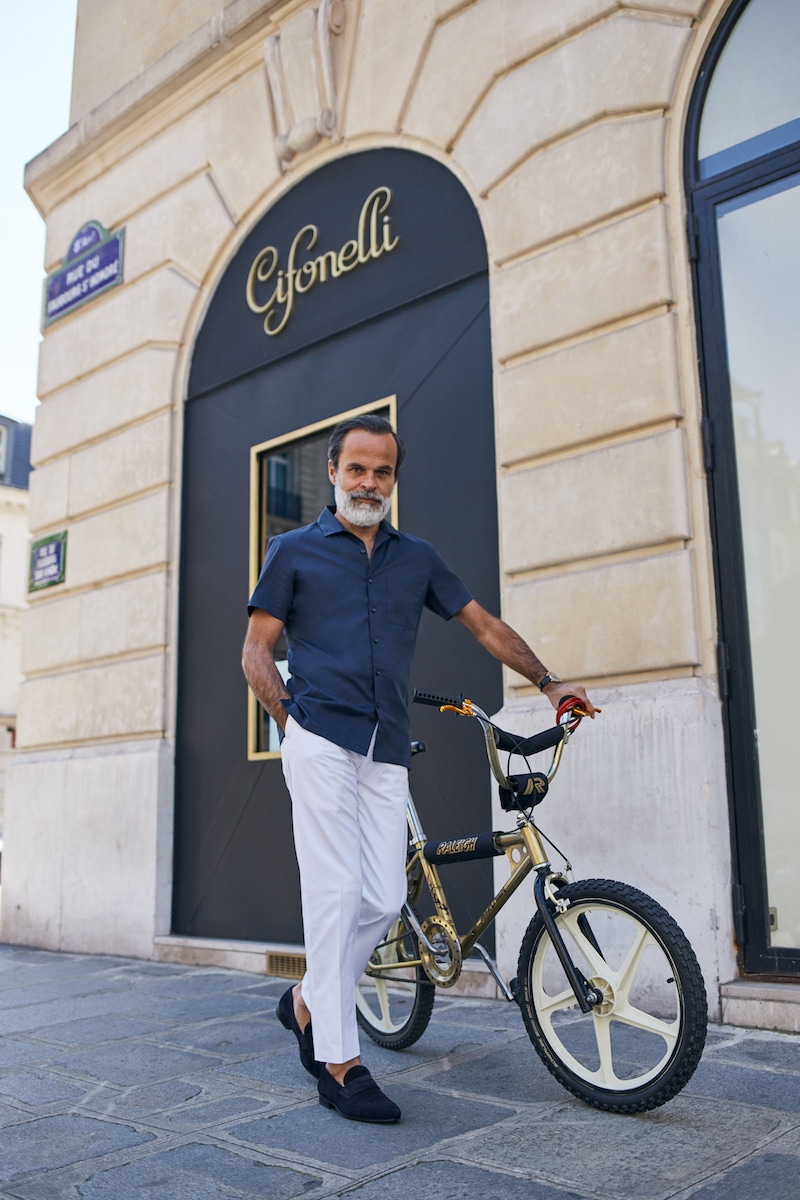 A wardrobe without both a Cifonelli jacket and a double-breasted linen jacket hung within might want to reassess its status as a wardrobe: strike two birds firmly on the beak with one stone with this cerulean, double-breasted (6 x 2), peak lapel garment with subtle herringbone highlights and two flap pockets as well as a ticket pocket. Elsewhere, single-breasted Cifonelli options include the brand's navy travel jacket, its cerulean double breasted linen jacket and its oxford blue wool coat, while more outré options include the brown windowpane 'Marbeuf' jacket with notch lapels, two waist patch flap pockets and two chest patch flap pockets and similar pieces in blue windowpane and black and white prince of wales linen wool. Edging even further outside the box in terms of the sartorial quotidian, while keeping well within the boundaries of excellent taste, are Cifonelli's beige linen 'Panerai' jacket with four contrasting pockets and a zip pocket for the wearer's passport, not to mention the same piece in peacock cotton.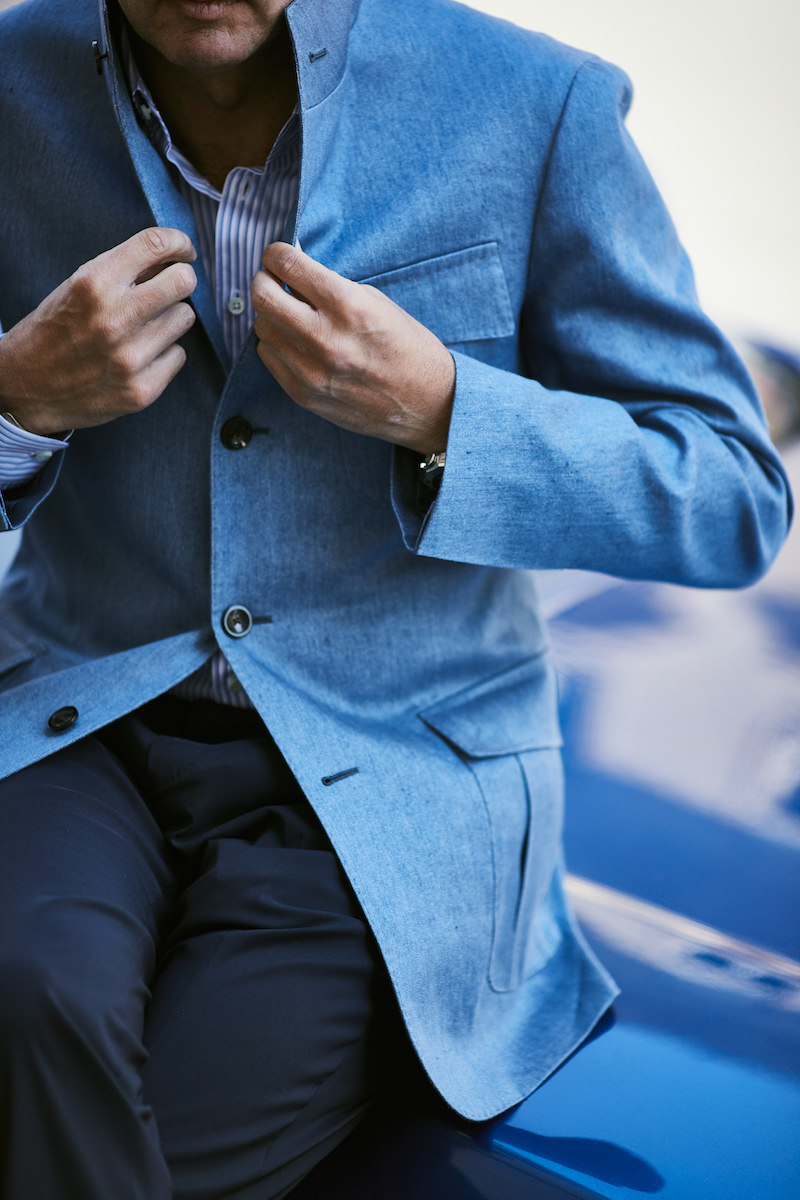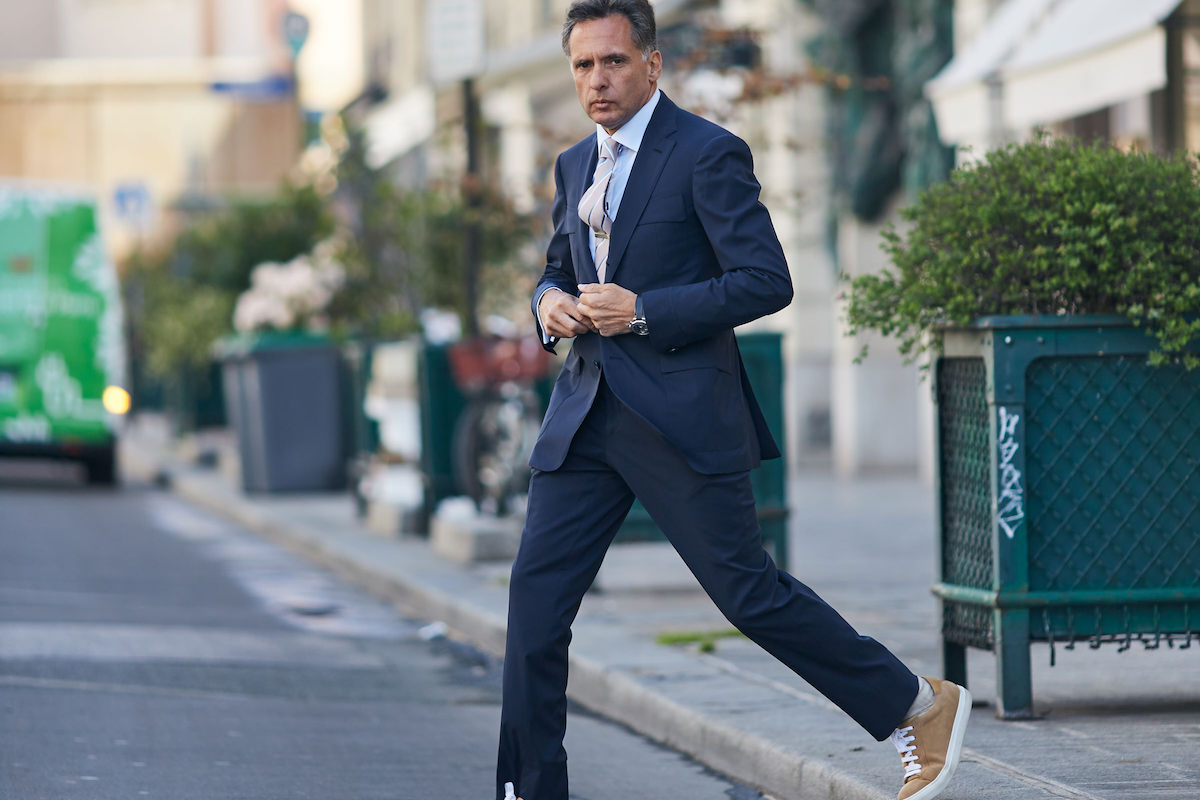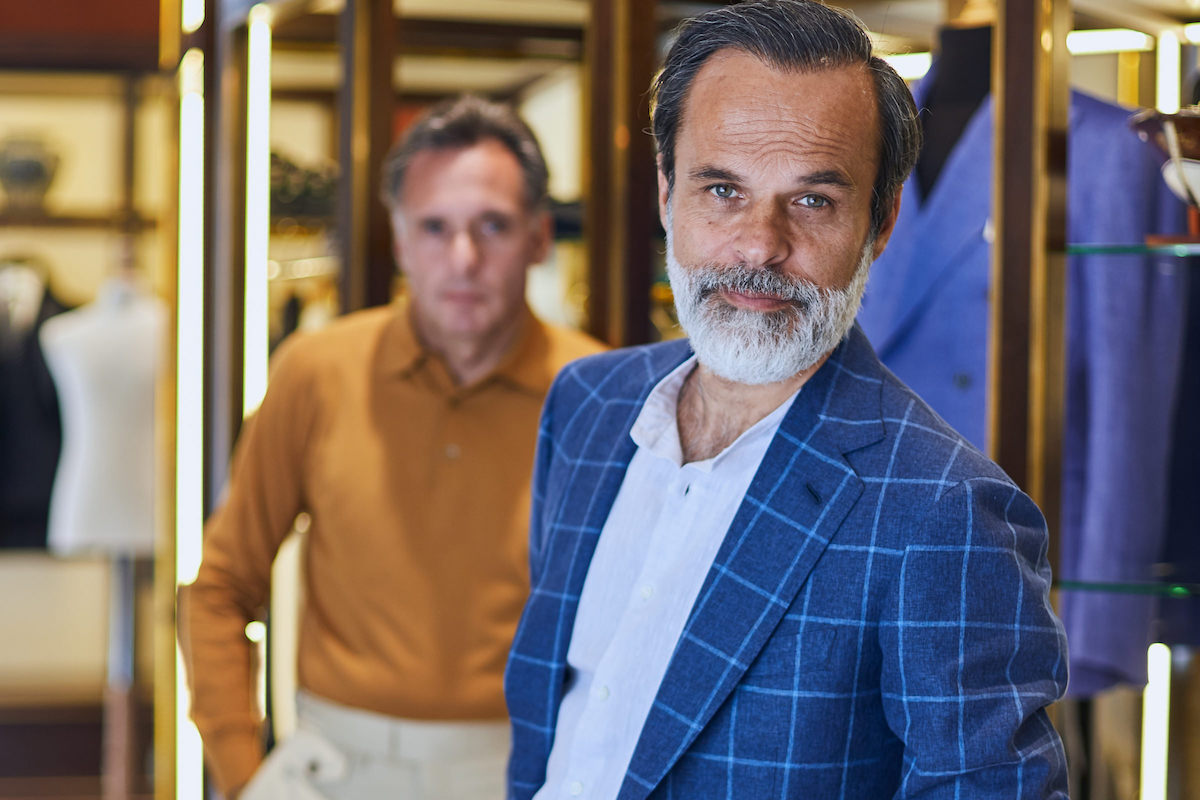 Setting any of the above to task in tandem with one of Cifonelli's Spring/Summer 2020 shirts in pink classic cotton or blue striped cotton is a failsafe style choice this summer, while those planning to go jacketless might opt for the 'Bawling' short-sleeved shirt with navy dots or the navy short sleeve bowling shirt – a go-to companion for well-chosen shorts or jeans. Elsewhere, newly uploaded to the site are a whole range of trousers – a plethora of cotton, cargo, wool and linen garments in hues ranging from light blue to navy via grey, beige, white, cerulean and windowpane check, not to mention a new white, long-sleeve piqué Polo shirt and linen 'Teba' jackets in navy and stone. All of the above, natch, are aces in your hand, when it comes to bolstering summer ensembles.