Davidoff makes gifting easy
The family-run Swiss company Davidoff is the perfect gifting destination for elegant and discerning friends and family this Christmas.
After divorce, moving home, and remembering where you parked the car, the perennial act of gift-giving (more commonly referred to by the euphemism 'Christmas') must surely be one of the most stressful tasks a man can undertake. Predicting the wants and predilections of loved ones and friends is hard enough without the carpet-bombing of confusing seasonal messaging. Then there's the oft-trusted but rarely successful fall-back option of projecting what you yourself would like this Christmas onto your cherished recipients. Gifting for the women in your life is a veritable minefield we won't tiptoe through right now, but when it comes to gifting for your cabal of important chaps, one brand springs to mind that will tick all of the requisite boxes, and that brand is Davidoff. The family-run Swiss company that was founded in 1980 is a quite brilliant producer of those everyday accessories that men cannot do without. Think the wallet, pen, keyring, watch, glasses, cufflinks, bracelet, cardholder and so on. Inspired by the worldly lifestyle of Zino Davidoff, a man of indisputable natural elegance and possessor of an unwavering appreciation for fine quality, style, authenticity and good living, this season's accessories are timeless examples of fine craftsmanship for everyday use, perfect for elegant gentlemen who prefer classicism over flashiness.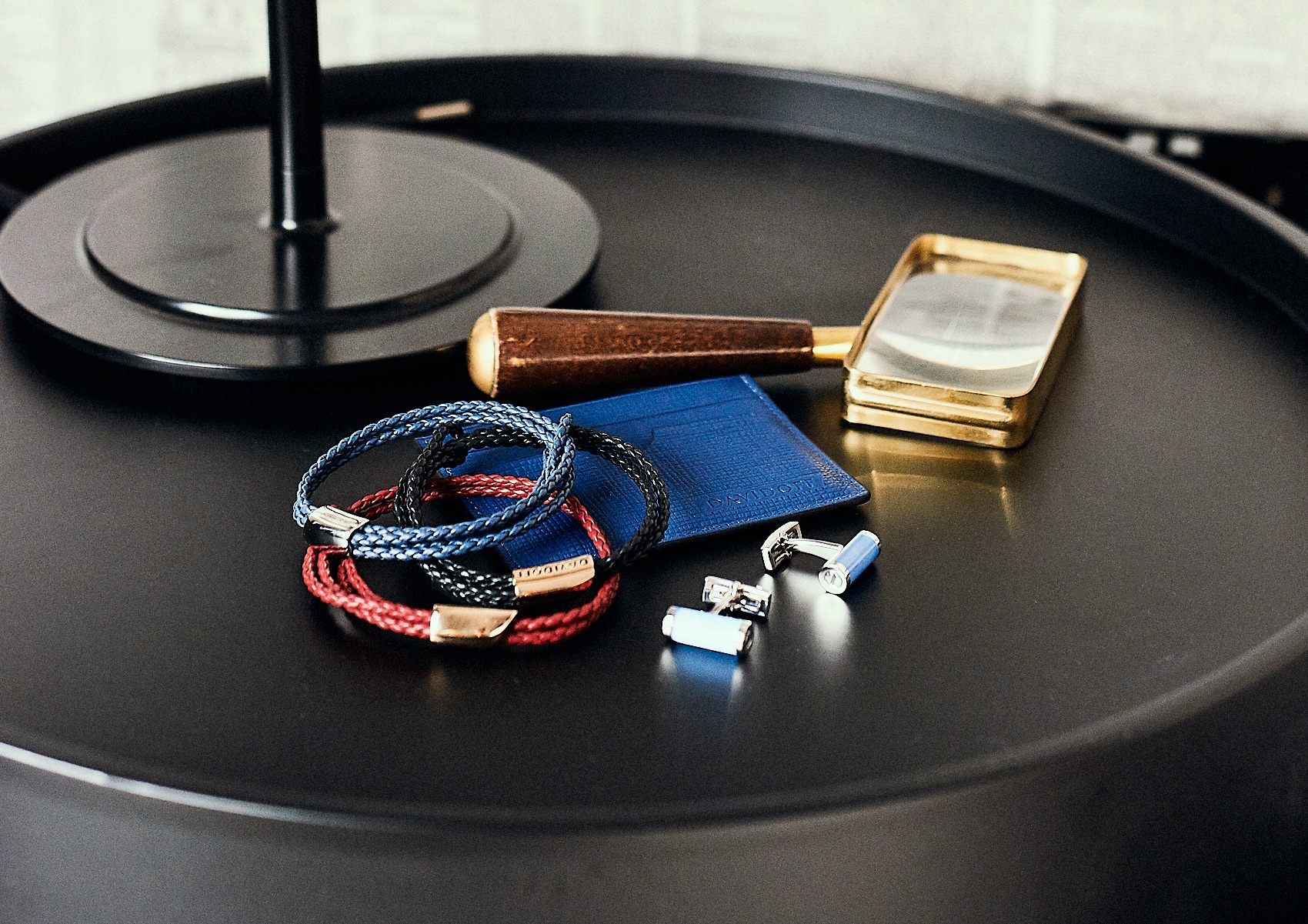 The leather accessories perfectly encapsulate the aesthetic spirit of Zino Davidoff himself, being subtle and understated while undeniably classy. Beautifully stitched to Davidoff's meticulous standards, the six-card bifold wallet has received a water-repellant treatment and a hand-painted shadow effect. Crafted from soft Italian calf leather, it features contrasting hand stitching, cut and lacquered edges and the Davidoff logo discreetly embossed on the front and printed in a metallic finish inside the wallet. For the scribes on your gifting list, Davidoff's rollerball and ballpoint pens make for a perfect functional gift and come in a variety of styles to suit every type, including gold and silver to gun metal black, many hand-finished with a textured Clous de Paris pattern. Davidoff have also made an exemplary range of elegant cufflinks that offer a sophisticated finishing touch to business or formal attire and that won't break the bank. As wholesome and joyful the experience of traipsing around department stores in mid-December with thousands of other froth-mouthed shoppers might seem, can we suggest your time would be better employed visiting the 
Davidoff brand page 
from the comfort of your own home? Luxury accessories, thoughtfully designed, delivered to your door in time for Christmas - how very Swiss.