Edward Sexton for The Rake: Signature Pin Collar Shirting & Ties
Master tailor Edward Sexton has launched a ready-to-wear capsule collection of pin collar shirting and ties, all of which reflect his signature 'Sexton look', so it is only natural that The Rake should partner with him for our SS16 collection.
The extraordinary Norman Foster, arguably one of this century's greatest architects, famous said quite simply, that 'architecture is an expression of values'. Apply that statement to the realm of bespoke tailoring and the name that springs to mind instantly is Edward Sexton; a craftsman who's clothes arguably represent some of the most sophisticated works of sartorial architecture on the planet. A true bespoke veteran, his work has stood as the pinnacle of elegant, timeless English tailoring for half a century. What is more, during his reign as British bespoke master, Sexton has mastered the art of cutting clothes that combine a phenomenal understanding of structure, with an authentic appreciation of the soft, drape-inspired lines of the golden age of Hollywood. Fortunately for readers of the
The Rake
, this architectural, imposing aesthetic extends not only to his tailoring but also to the entire 'Sexton look', shirting, ties, pocket hankies and all. What is more, we're pleased to report that thanks to the house's new ready-to-wear shirting and accessories collection, readers are now able to shop their own 'Sexton look' on shop.therake.com, care of our new 'Edward Sexton for The Rake' shirting, ties and collar pins. But why should we partner with Sexton for our first foray into ready-to-wear shirting, quite apart from his extraordinary reputation as a craftsman? Well, though not a shirtmaker, Sexton approaches his shirting with the same extraordinary balance of precision and artistry that characterises his tailoring. An Edward Sexton shirt features a taller collar stand than normal, particularly at the front, which enables the tie to stand proud from the neck, even before a collar-tab or pin enters the equation. The collar is kept comfortable, in spite of its impressive stature, thanks to the use of non-fused interlinings. Sleeves are in-set like those on a jacket, which ensures that the front of the shirt sits cleanly across the chest, and swelled edges finish the shirt collar and cuffs. Indeed, the cuffs in question are up-scaled to compliment the depth of the collar, but the links holes are sewn towards the front edge of the cuff, to ensure that links remain visible below one's jacket sleeve. Sewn using single-needle stitching with 9 stitches per centimetre, all Sexton shirts use the finest Italian cotton satin as opposed to poplin - "we prefer it to poplin", Edward explains, "it's richer and less see-through. It lends itself to a masculine look."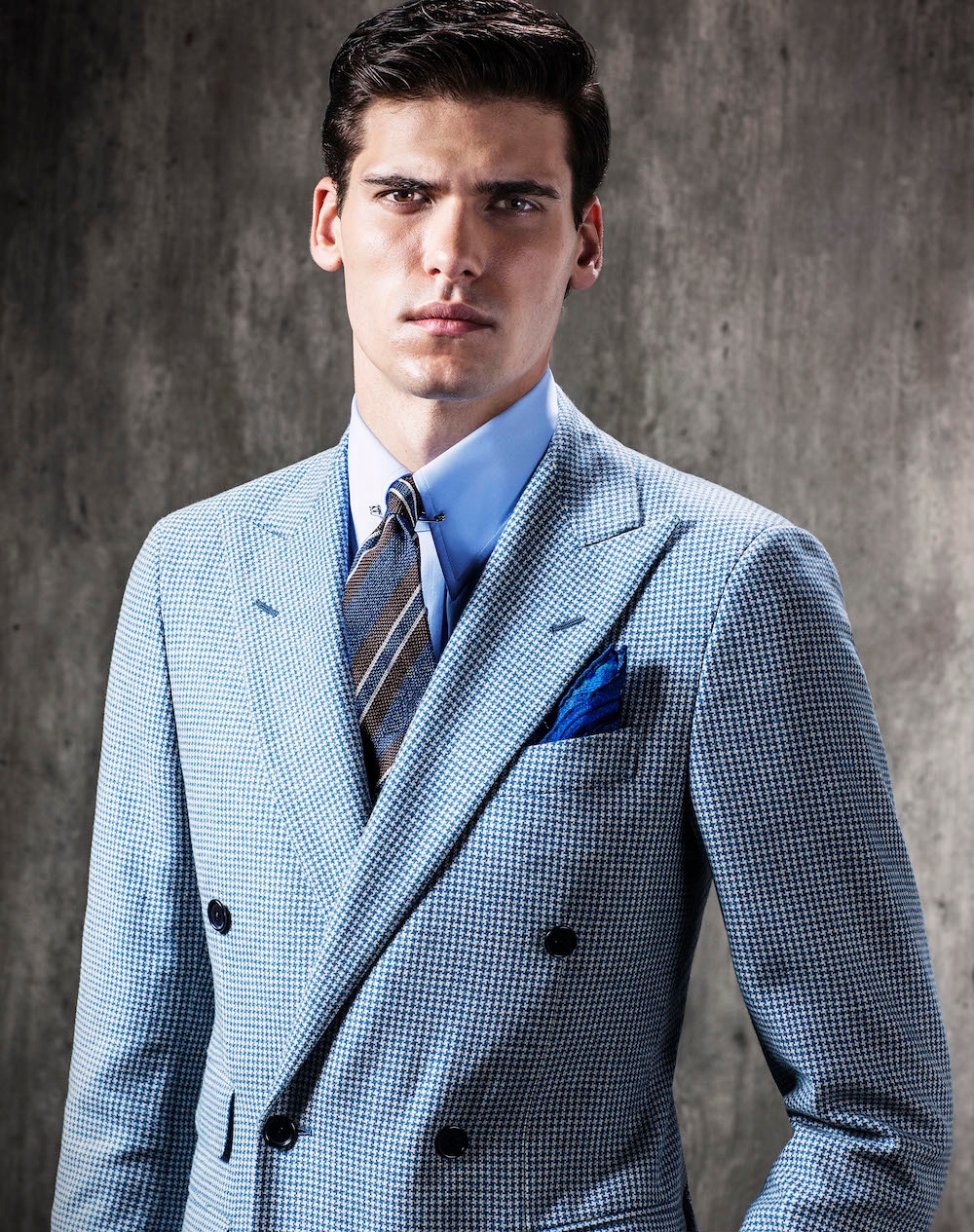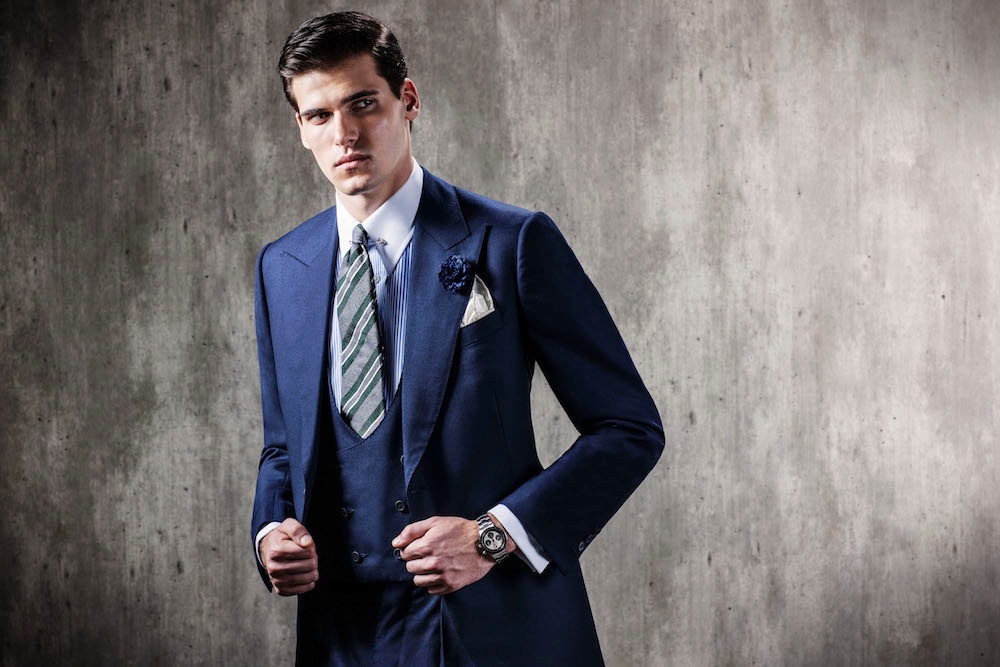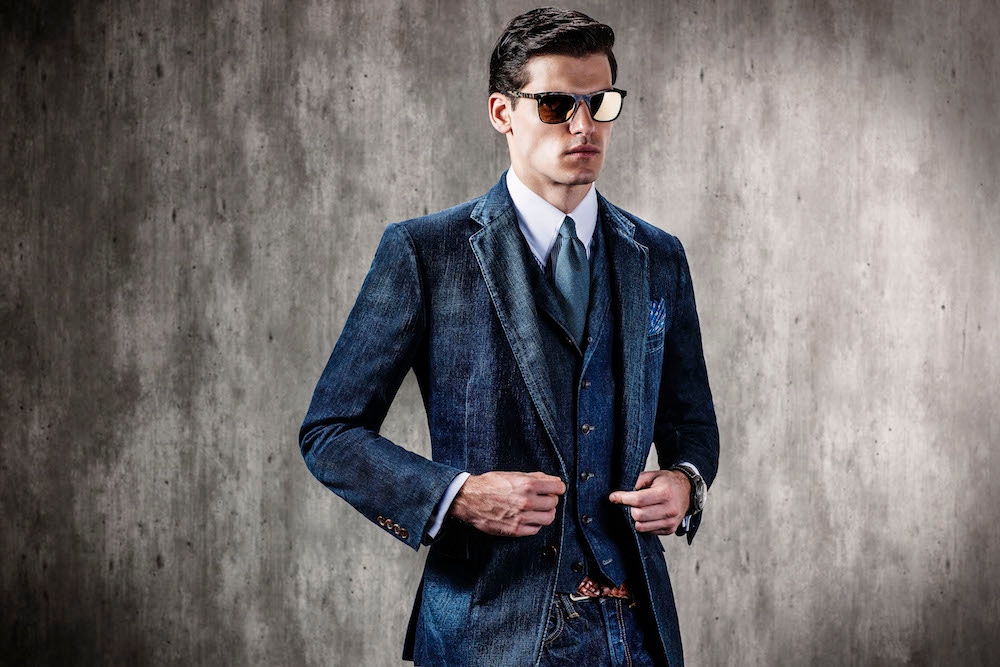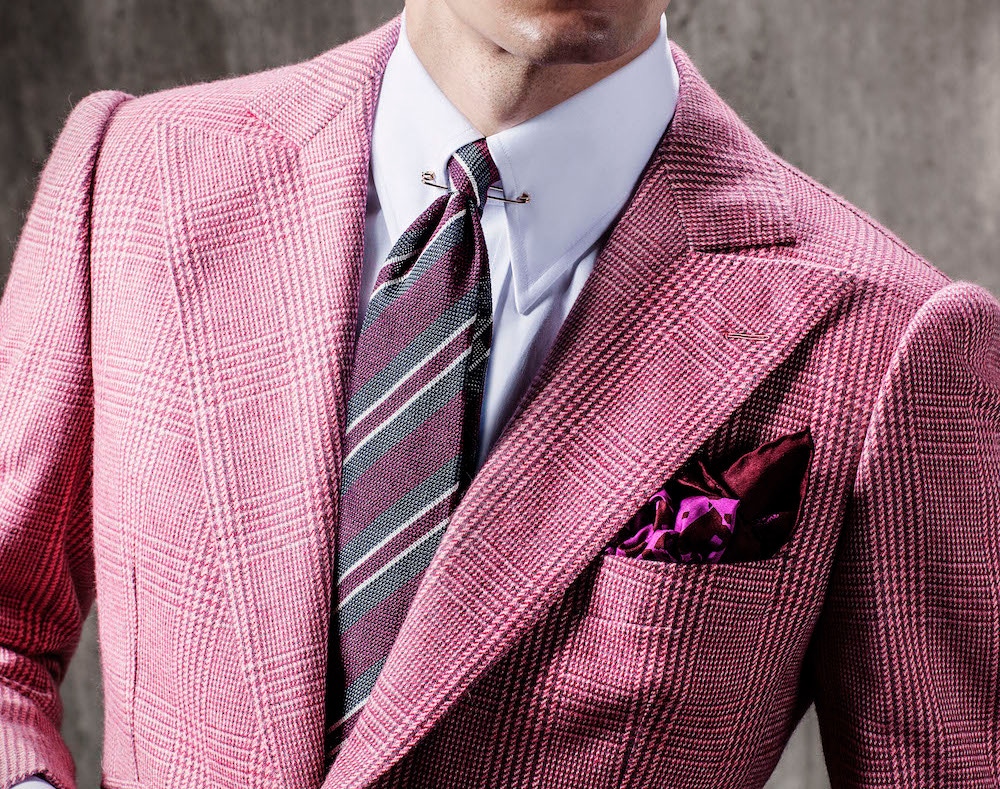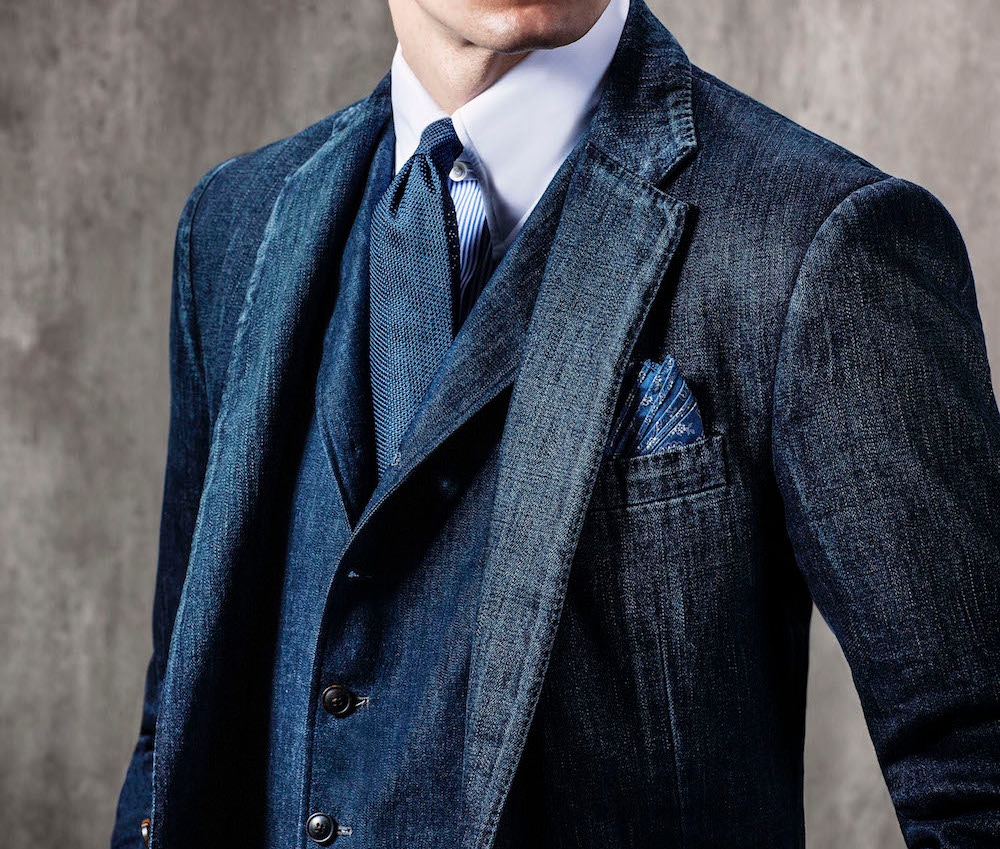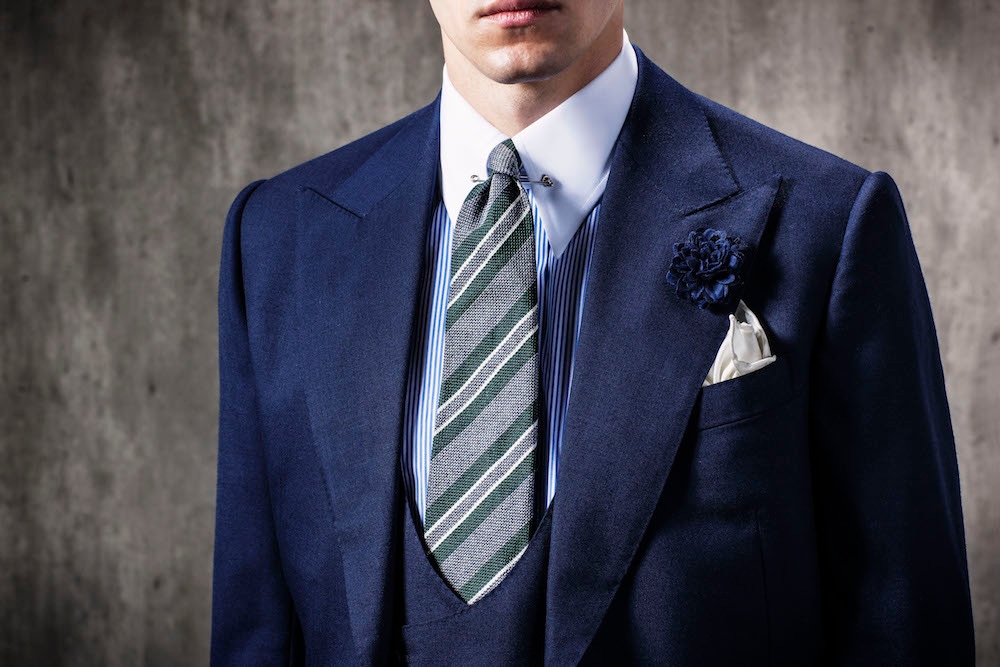 As of course does the humble collar pin, which lends a formal ensemble just the requisite touch of expressive dash to stand out from the crowd. Sexton pins again are a bespoke design, lovingly handcrafted by the extraordinary goldsmith Toby Mclellan of Hatton Garden. Available in rose and yellow gold, as well as solid silver these are about as elevated as collar pins can be. The length of each pin is measured precisely to allow a rakish four-in-hand knot to be safely ensconced between one's collar points, lifted proud from the neck in priapically elegant fashion. And then of course, we have the third and final element of the collection, Edward Sexton for The Rake true seven fold grenadine ties. Cut and slip-stitched by a family-run Milanese tie maker in the finest Italian grenadine, woven on two of the last remaining 19
th
century hand-looms on the shores of Lake Como, these ties are designed to feel soft, comfortable on the neck and to wear effortlessly day after day. Sexton opts for this superior quality of grenadine because the texture of the silk enables the wearer to form the perfect, dimpled knot, and helps to keep the tie high on the neck. In either classic shades of burgundy and navy, or sophisticated Reppe stripes, these ties unequivocally channel the iconic 'Sexton' look.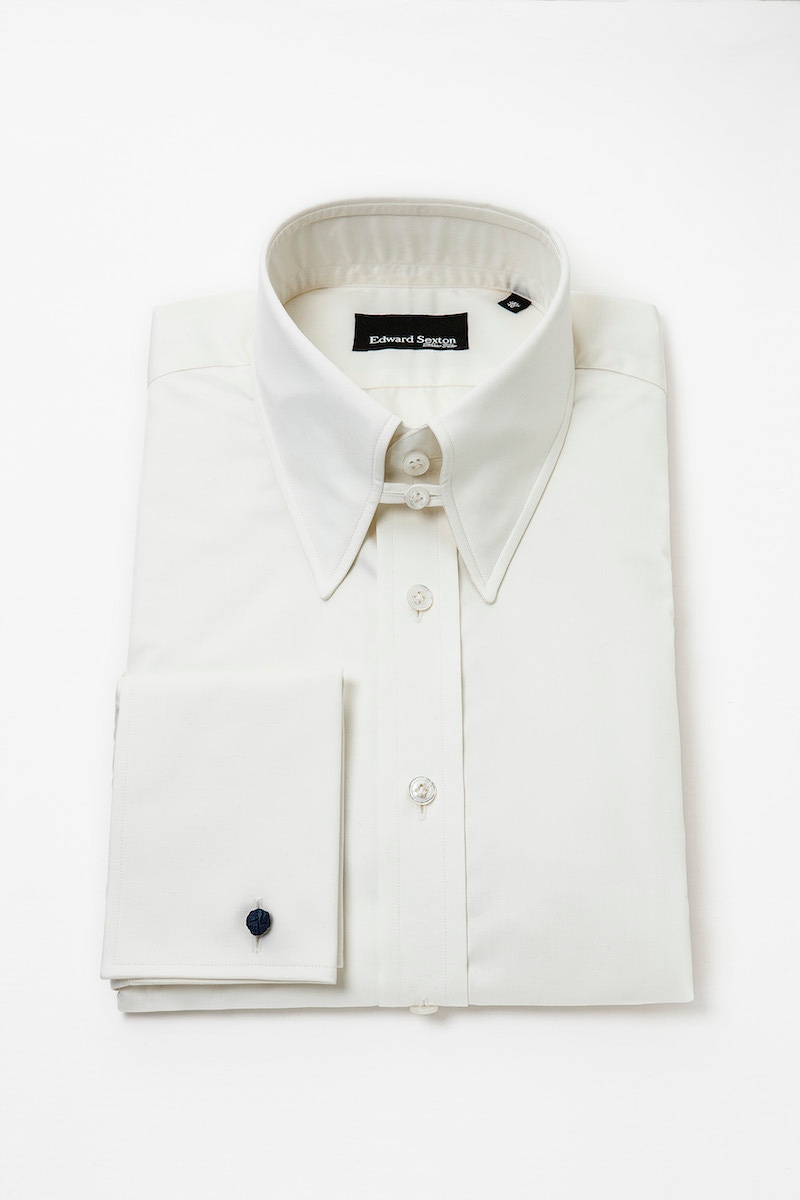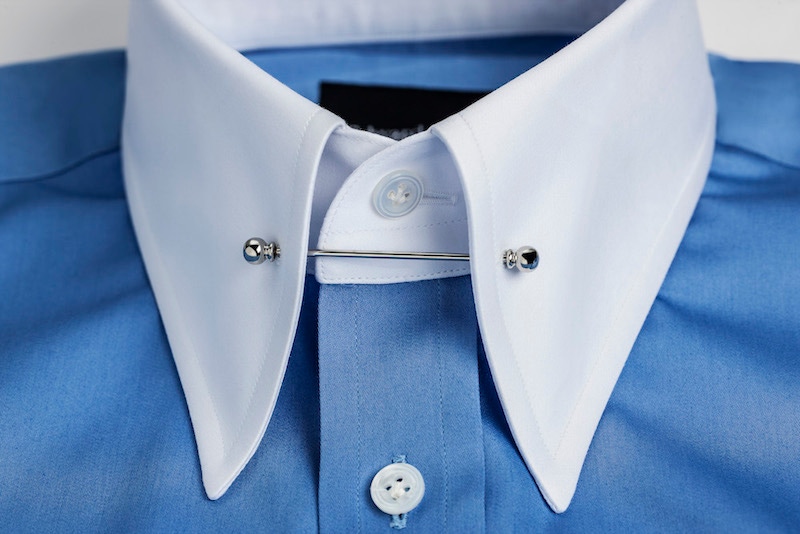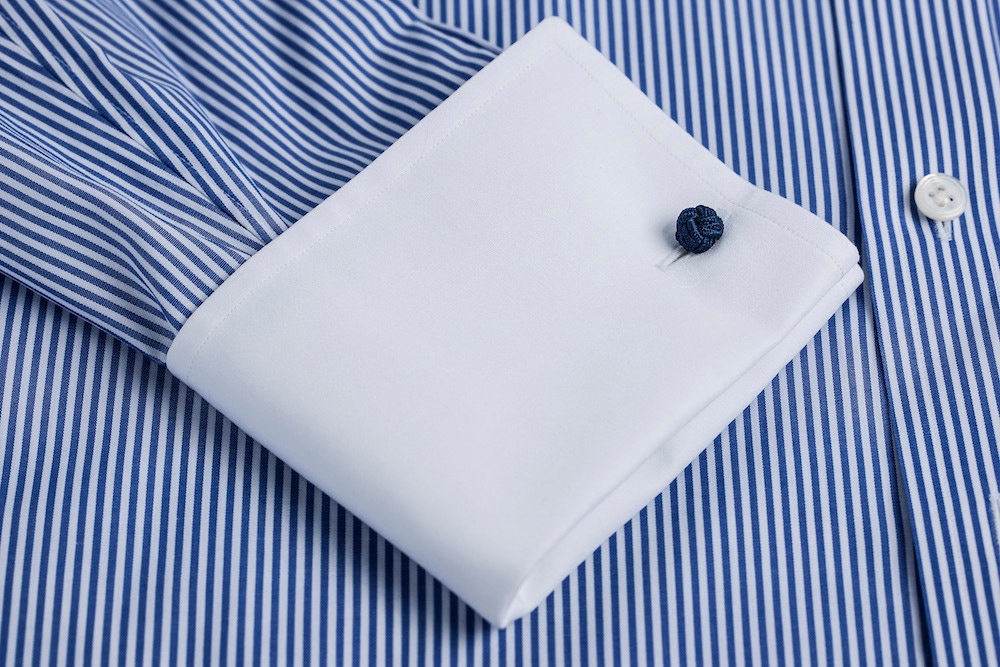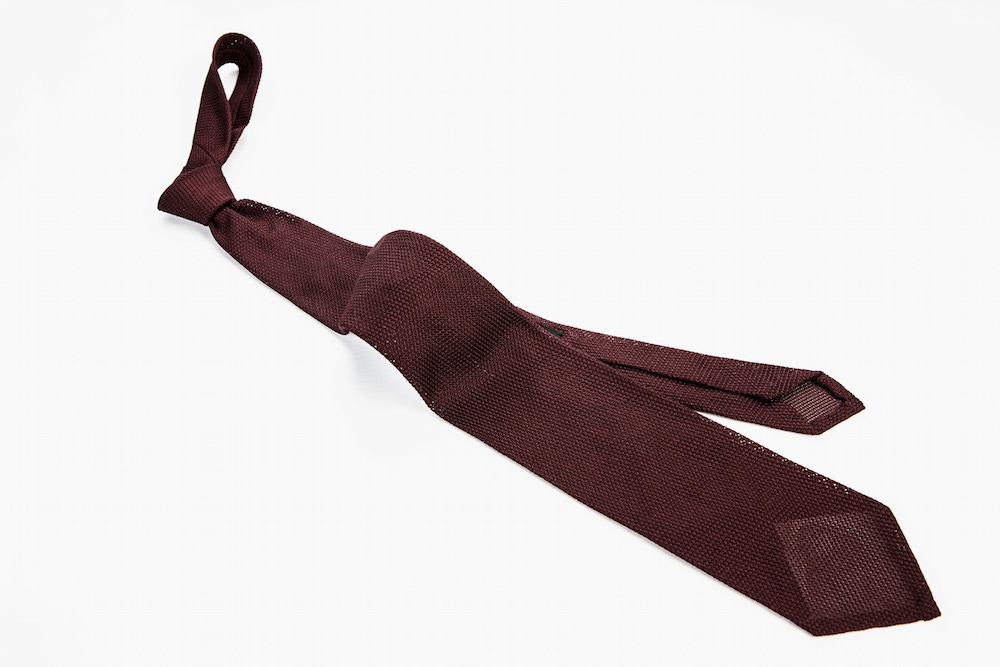 Yet in spite of all this technical wizardry, the most beguiling thing about these Edward Sexton for The Rake ready-to-wear accessories is in the way that they make one feel. All these pieces are true classics, understated examples of sartorial design, which when combined with one another, unmistakably add up to much more than the sum of their parts. They create a stature-raising, subtly empowered sense of elegance, that's not only thoroughly fashionable right now, but which is appropriate in just about any social context and any environment. Combining carefully conceived accessories that are intended to go together, is also a sure-fire way to create a wardrobe filled with looks that work together. "It's about knowing that you're always looking good, so you can forget about it" says Sexton, "you can get dressed and stay dressed, looking thoroughly elegant with everything held in place." That's the beauty of this collection, not does the Sexton look lend one's wardrobe a uniquely sophisticated edge, it's versatile and practical too, perfect for a rakish spring wardrobe update. We very much hope that readers will enjoy these pieces as much as we do.