Eton Shirts: Not one to throw in the towel
Determined not to let restrictions overshadow yet another holiday season, Eton Shirts have come up with an inspiring high summer capsule collection.
When you've been at the heart of world shirtmaking for a nudge under 100 years, you've put yourself in an authoritative position to inspire. For the past year we've been dipping in and out of stages of doom and gloom. For holidaymakers, who rushed to Portugal in search of sun, sandy beaches and a much-needed break, the unexpected government U-turn was a massive dent in people's freedom hopes. Whatever the limitations are to enjoy summer, Eton have deduced that it shouldn't influence or negate that euphoric feeling one experiences when getting dressed head-to-toe in stylish summer apparel. In view of this, Eton have launched a high summer capsule collection, that is not only brimming with the ideals of travel, but is a brilliant ode to fun, normalcy and social occasion. In light of some brands refraining from bearing the fruits of summer in their garments, it is a testament to Eton that they've taken it upon themselves to curate a specialist offering where the aim is to make summer the best it can possibly be.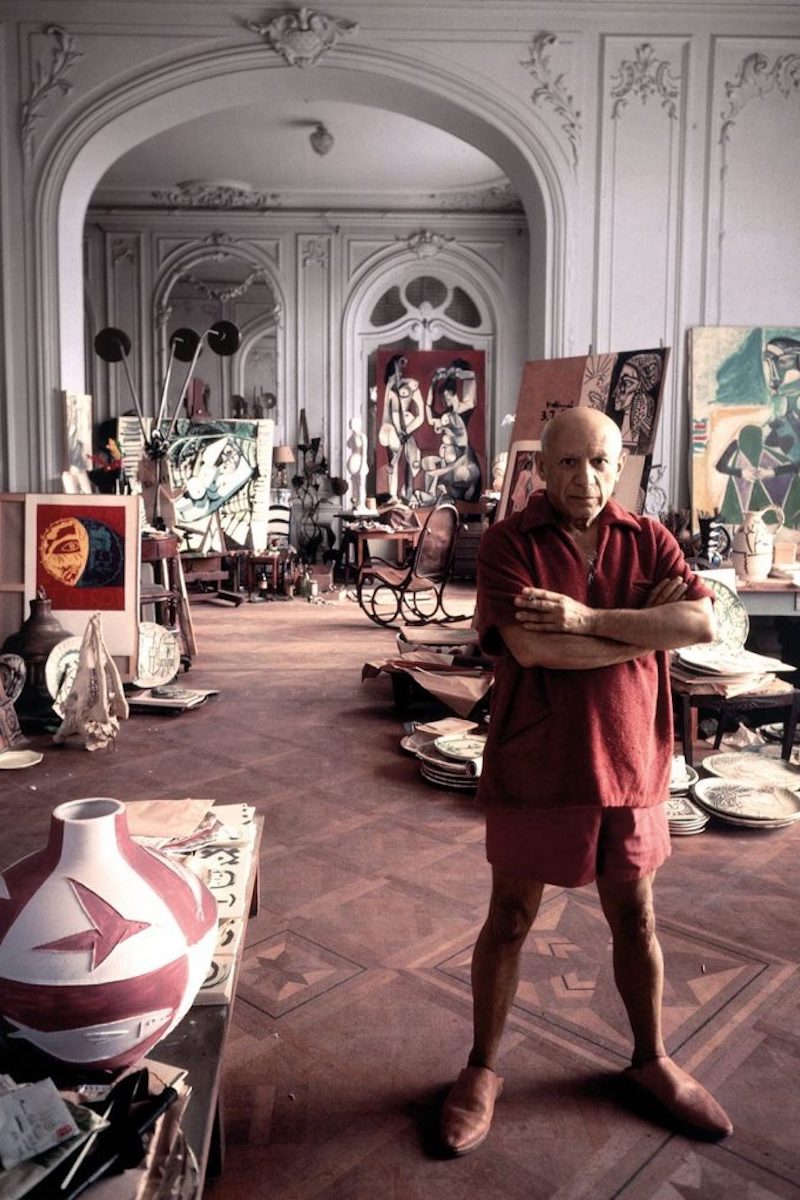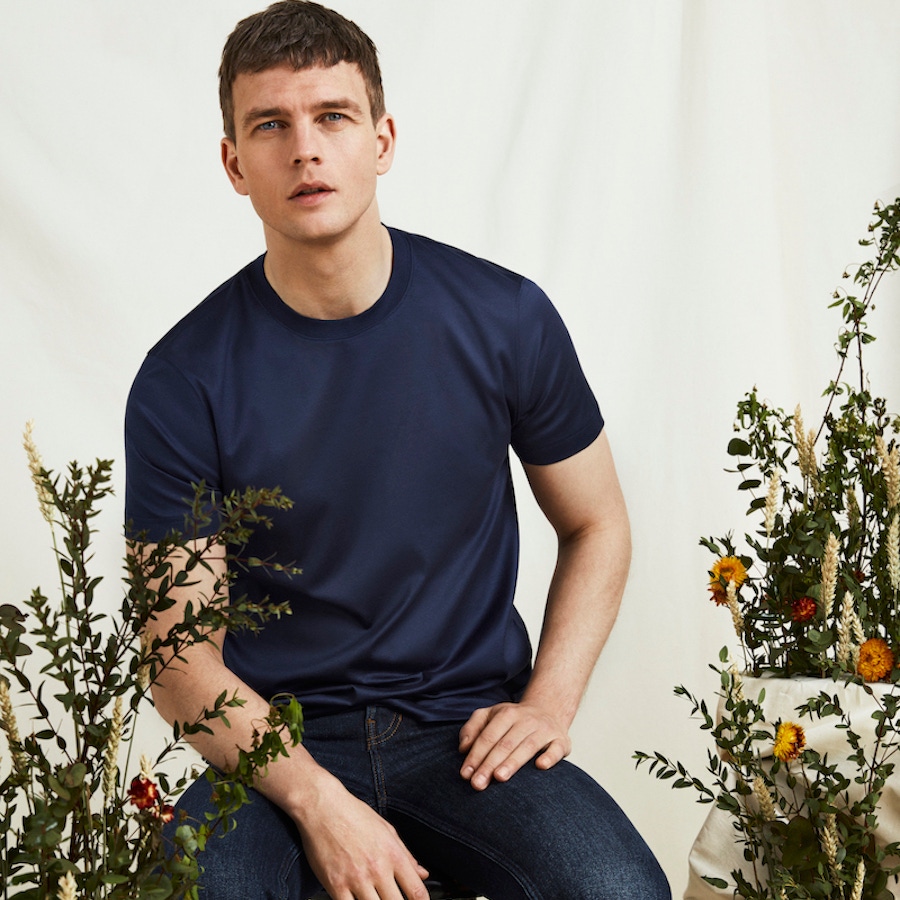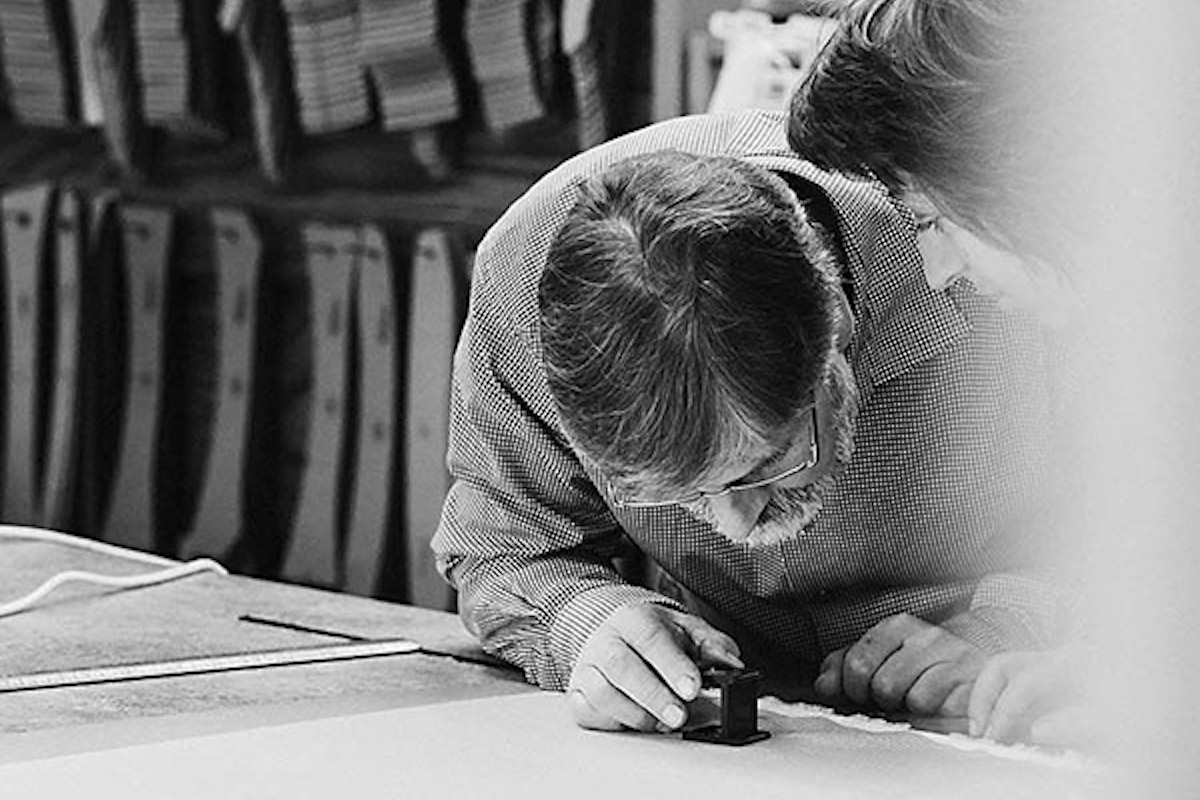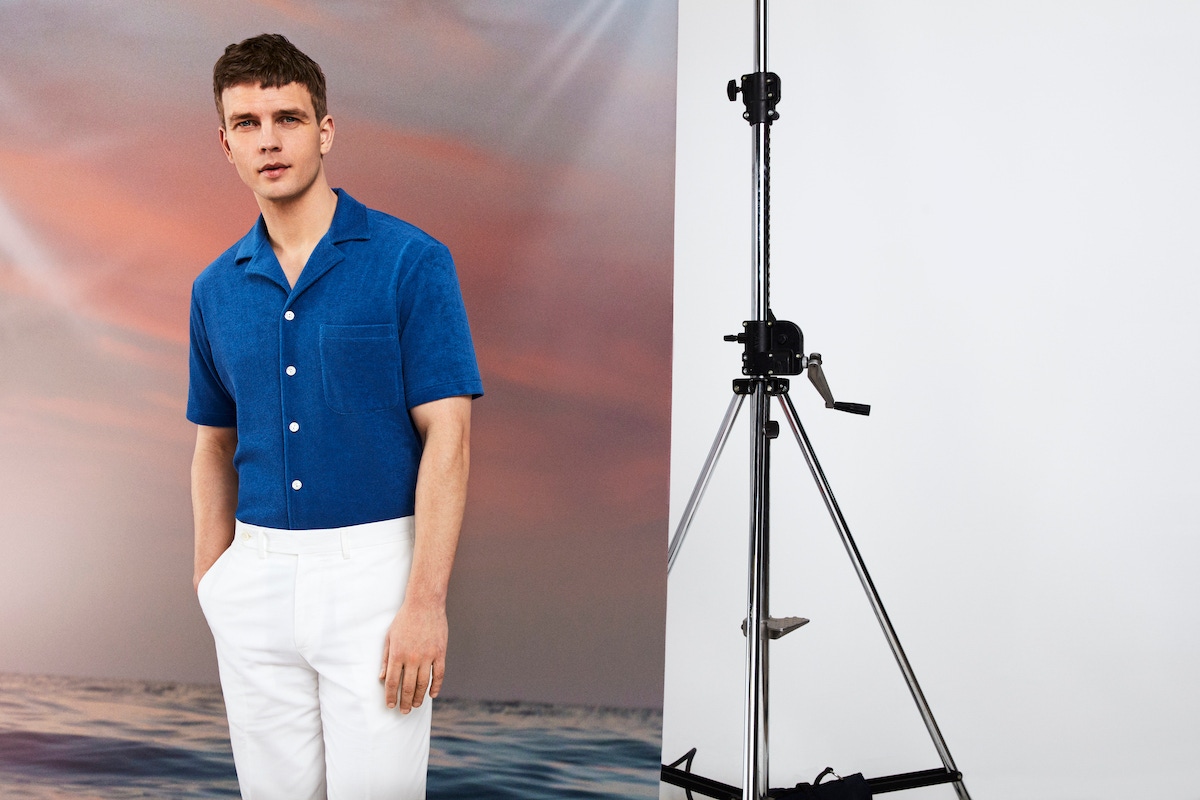 Eton's motto of: "We don't make shirts to make shirts" is perfectly encapsulated in their unique collection. To every minute detail, this assortment has been specifically designed for you, with an endearing consideration of how we've been feeling, and what we want to feel. In short, the assortment steers us away from worry and boredom and instead transports us into the realms of happiness and possibility. Cut from lightweight, super-soft Italian-made terry, their retro-inspired resort polo shirt, which comes in a myriad of summer hues provides the most direct analogy to the aforementioned notion. Considering terry cloth serves a great purpose in absorbing perspiration, and excess water on your skin from a dip in the sea, Eton's terry styles should be the first shirt you pack if you're destined for the Mediterranean beaches. Often fresh from a swim in the pool at his home in Cannes, Picasso used to retire to his studio in a thick burgundy terry cloth polo to paint, not too dissimilar to Eton's version in red. With a full button front, camp collar and chest pocket, it comprises all of the classic details you would expect from a cordon blue terry polo shirt. Only a select few brands seem to produce polo shirts in terry cloth that yield a thick enough texture, whilst retaining a flattering shape, and Eton are certainly one of them.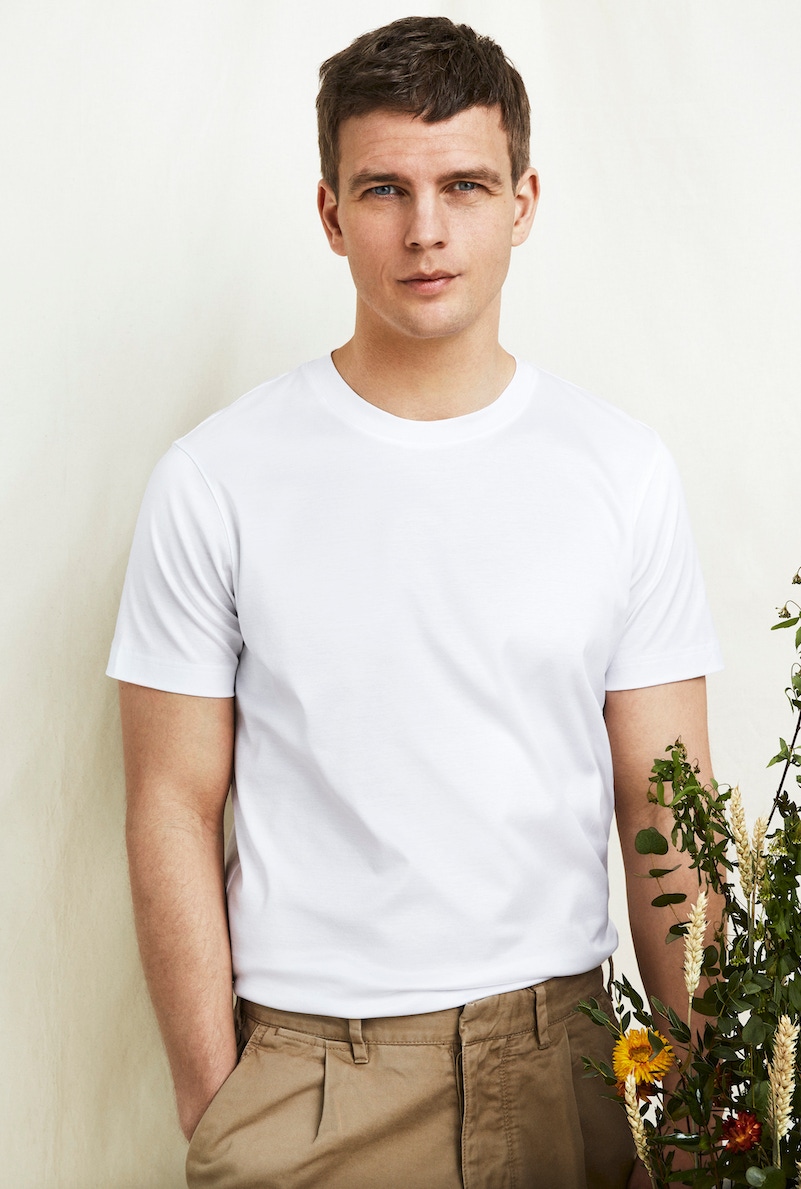 One area in which the Swedish shirtmakers particularly excel is in their application of heritage and craftsmanship into their garments such as the T-shirt. Innovation permeates each process, no matter what item they're producing. The T-shirts in their high summer collection are certainly indicative of their desire to push the boundaries of quality and innovation. In a rich, Italian-knitted interlock jersey, made with Filo di Scozia yarn, their crewneck T-shirt is butter-soft, lustrous and rich to touch. A world away from the generic T-shirts in poor fabrics, Eton's designs pack a serious punch in terms of quality. With a minimalistic aesthetic, they look slick underneath a tailored jacket, whilst retaining a superior drape to them when worn on their own with a pair of linen trousers. Additionally, in their coveted Filo di Scozia yarn, they have produced a resort shirt in both navy blue or dark green. They can be dressed down for the pool or a ride, whilst they help percolate the ultimate smart casual look when tucked into a pair of classic-cut trousers.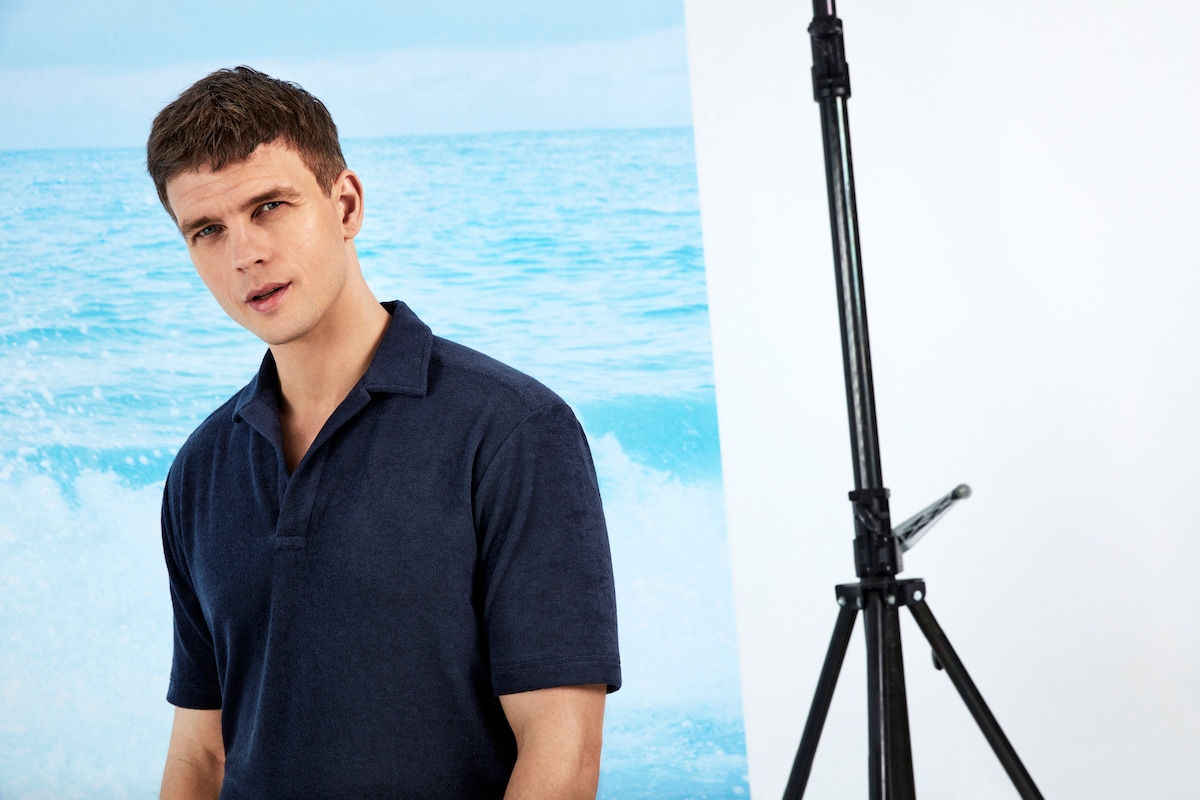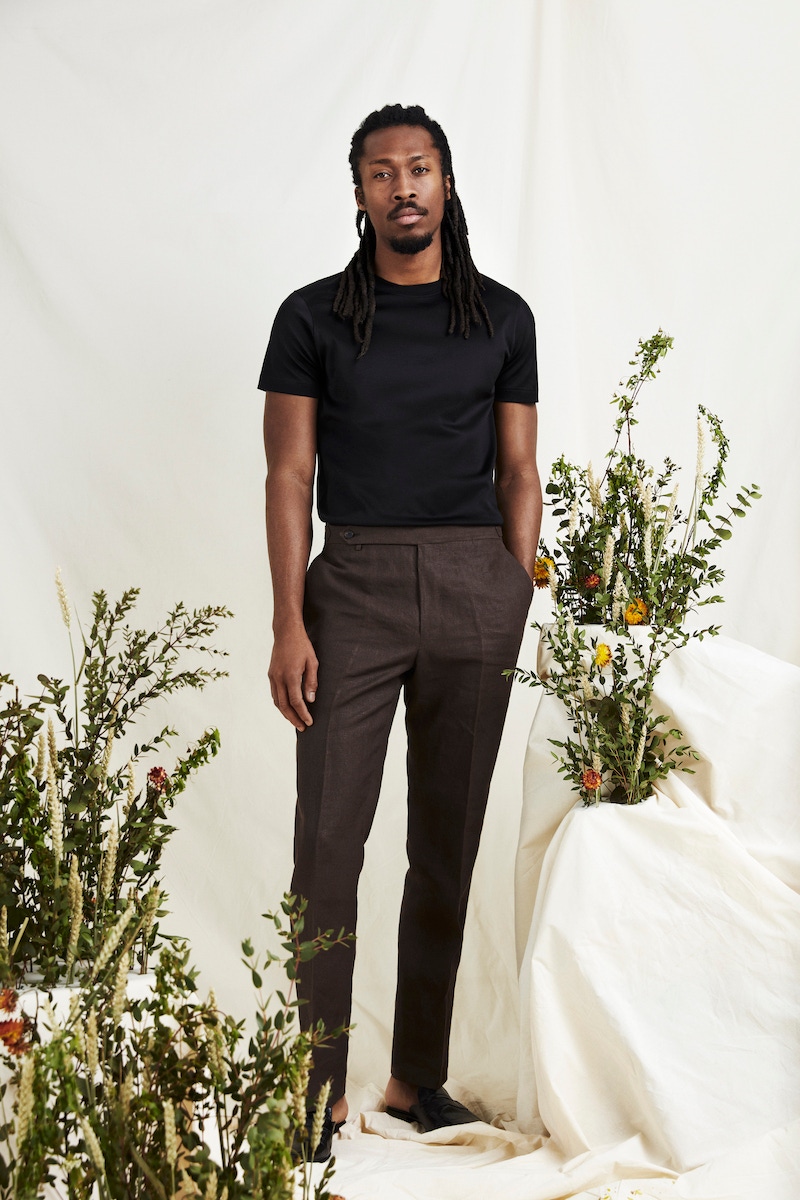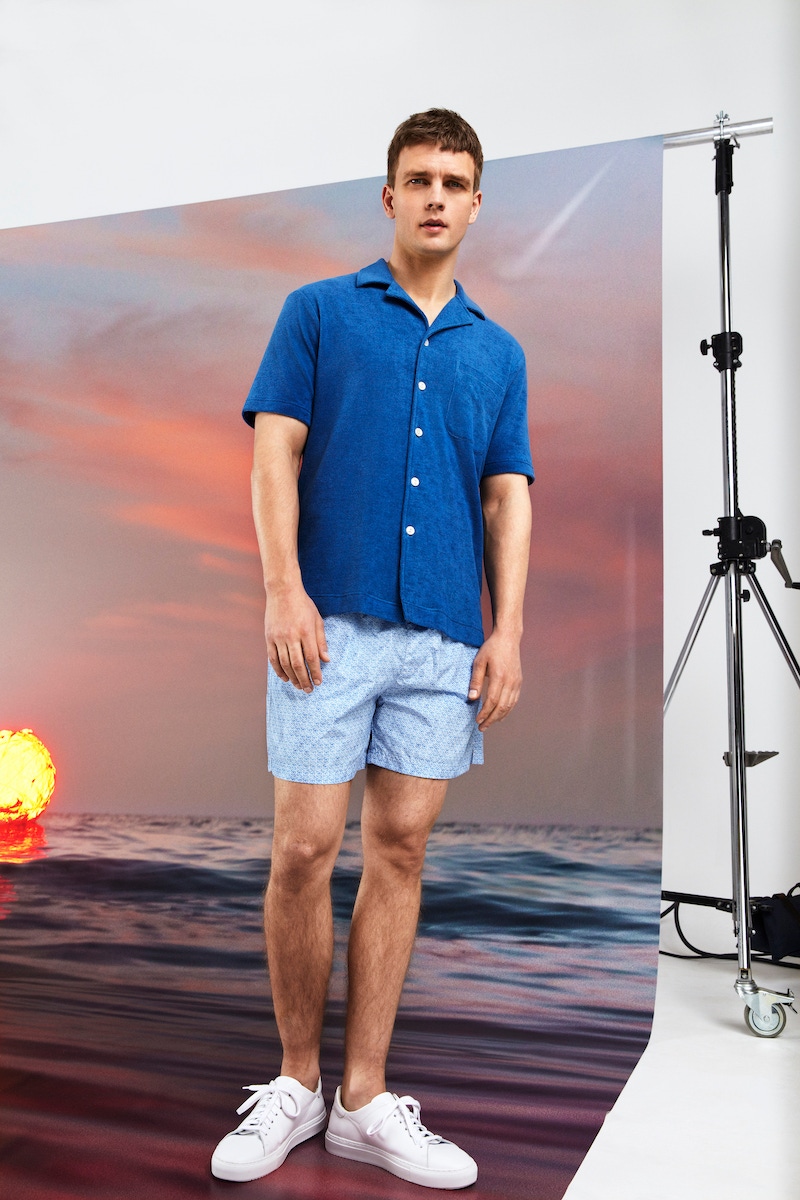 Like their limited edition Negroni cocktail shirt that was released a few weeks ago, this high summer collection is a capsule of much-needed positivity. Eton are well aware of the current restrictions in life, but it should be admired that they've gone out of their way to produce a totally inspiring collection that, no matter where we find ourselves, can uplift our spirits.