Eüro Star: Daniel Brühl
Benedict Cumberbatch calls him 'funny as f*ck', and Dame Maggie Smith couldn't resist pinching his backside at various opportunities (even in front of the Queen). So it's fair to say that Daniel Brühl is well regarded. But Brühl is more than just a nice guy: this half-Spanish, half-German polyglot, a child of the old, divided Deutschland, is now one of Germany's leading cultural exports and a defender of European identity. Read the full story in the latest issue of The Rake, Issue 46, on newsstands now.
Subscribe here
.
There is no time or place in history that is as lacking in colour and vibrancy as postwar Berlin. East Germany as a whole was worse: the incongruously named German Democratic Republic, or G.D.R., was part of the Eastern bloc, and therefore a victim of communist regimentation, corruption, exploitation and suppression. It was a place where words such as creativity, art and freedom were replaced by darker vocabulary such as Stasi and schießbefehl. On the eve of the collapse of the Berlin wall, a cultural reinvigoration of central Europe began. The emergence of music, art, theatre and film helped consummate the expression the German people had been crying out for. The power of this re-garnishing of the German artistic landscape today is pertinent in the evaluation of Germany's international reputation. The strong influence on music, like techno and the Neue Deutsche Welle, is as identifiable with Germany as Bach or Neuschwanstein Castle. Reunification of Germany was not so simple, to put it mildly. The country had a choice to make as to what its future was going to be. Germany's past was too dark to look back on, and instead of a nation formed from patriarchy and new modes of governance, it came from art. Within this congregation was a young actor named Daniel Brühl. Today, he is Germany's artistic flagship, most significant cultural export, and leading man.
Read the full story in the latest issue of The Rake, Issue 46, on newsstands now. Subscribe here.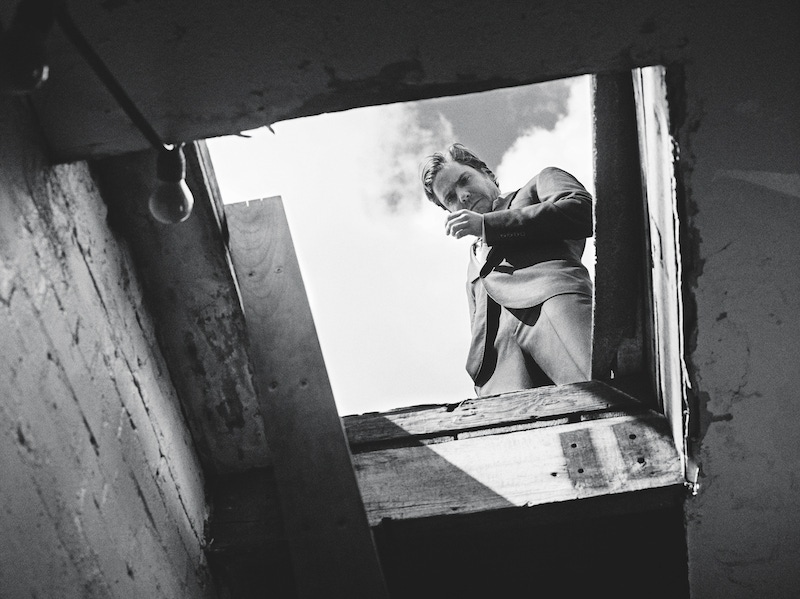 Navy virgin-wool suit, Dior Homme; blue cotton denim shirt, Aquascutum; blue silk knitted tie, Budd Shirtmakers.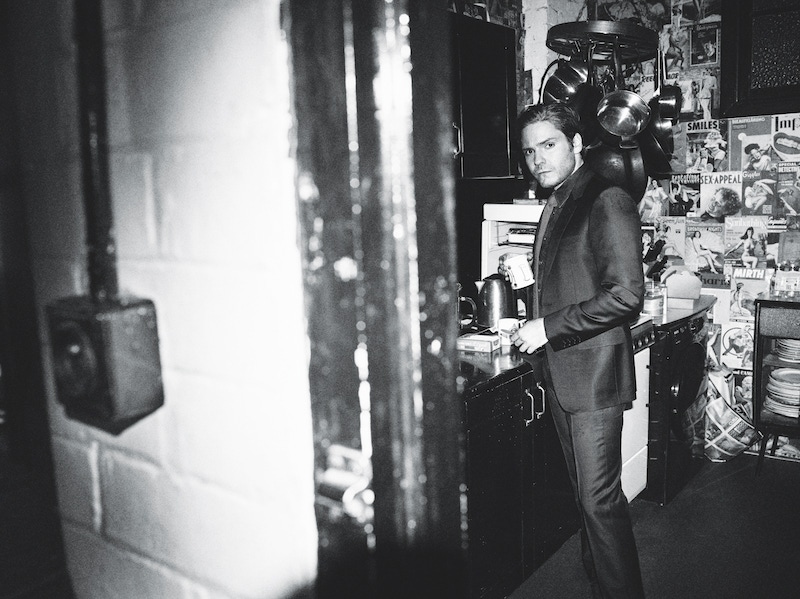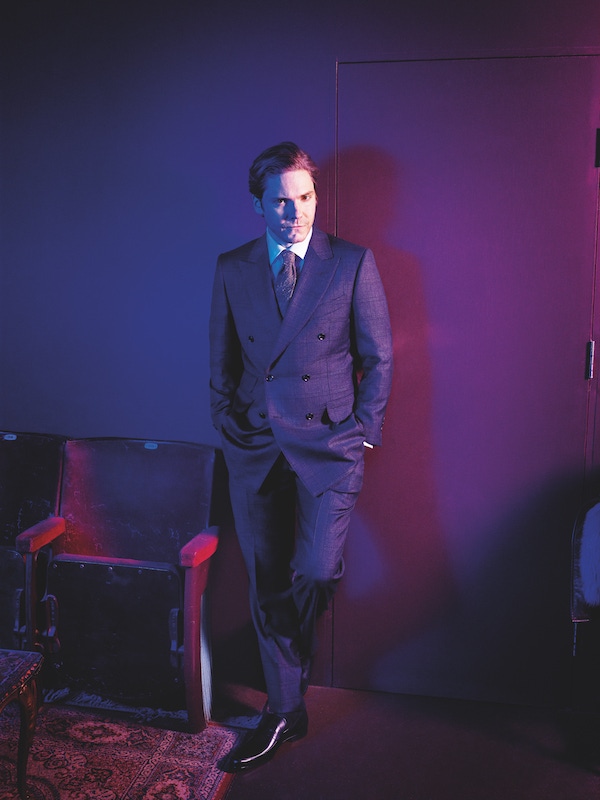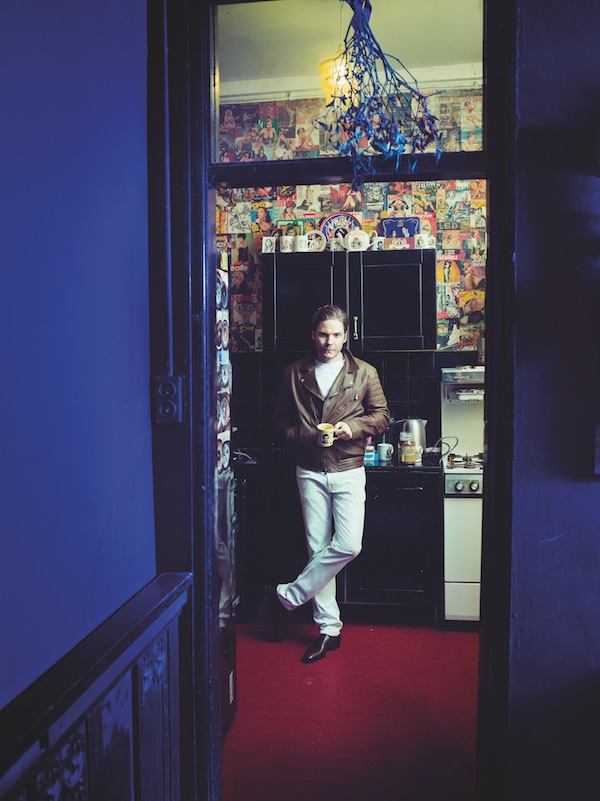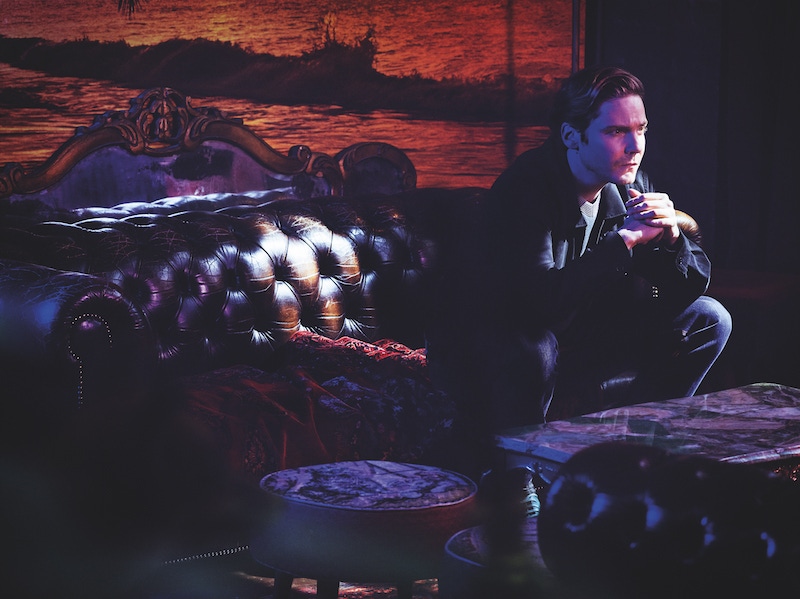 Lighting technician: Michael Jennison
Digital technician: Tom Frimley
Fashion Stylist: Jo Grzeszczuk
Fashion Assistant: Millie Bradshaw/Veronica Perez
Grooming: Jennie Roberts
Photography: Simon Emmett
Shot at kontikistudios.com