Michael Hill and Drake's
As one of very few artisanal haberdashers left on the planet, one often thinks of Drake's as a craft focused brand. This is of course true, but Drake's is also known for it's quirky, contemporary and innovative approach to design. But just what is it that makes these designs tick?
As an outsider to Drake's, it's difficult to describe Michael Hill in a way that does him justice. Many readers will of course be aware that Hill is the Creative Director at Drake's, the individual that with his small team of designers, creates the house's extraordinary range of ties, shirting, apparel and accessories each season. What is generally less well known is how this came to be. Well, to cut a long story short, Michael's father Mr Charles Hill was one of London's last artisanal tie makers, and when Michael Drake (of Drakes) decided to take his 'shawls, plaids and handkerchiefs' business into neckwear in the late 1980s, there was only one man he thought of approaching. Thus, the Hill & Drake necktie came into being, made in London under the supervision of Michael's father. "Every Saturday and every holiday I'd come up to the factory and get a sense of the place" he explains. "Seeing all the cloth was fascinating, and I used to go to the factory and to our outworkers with my father. We'd fill up the car together with bales of silk and I just loved being in that world." It was this passion that set Michael on the path to where he is now, as the creative force behind one of the world's last true artisanal haberdashers.
""Michael Drake always used to say to me 'it's not just about the tie, it's about the look'."
Why am I telling you this? Quite apart from the fact that it's utterly charming, it also sheds a lot of light on the design process at Drake's today. Michael moved into the business and spent years working with Mr Drake himself before the company was passed to him, and before that grew up alongside him as his father's business partner. So, when it comes creating Drakes' signature handmade, quirky, cosmopolitan collections today, the starting point is always the same, as Hill explains; "Michael Drake always used to say to me 'it's not just about the tie, it's about the look'. Here was a man that travelled the world, who always looked great, and who was totally passionate about what he was doing. So when all those years ago I came to start to put together the look that we're known for today, it was really just a question of manifesting Michael Drake. I'm not claiming to have done that justice, but his style was my interpretation of what makes Drake's special." There's a sense of honesty and of genuine respect that underpins this thought process, it's an incredibly refreshing thing to hear. Not that this is all that Hill tries to achieve in his designs; "of course its about creating a beautifully made product and our people have been making it for years, and its made in England and we are totally connected to our factories - all of which is important, but it is not enough. I knew when we started that these things were all pre-requisites, but that that we had to create clothes which at the end of the day just had something that was a bit special about them." Achieving this imperceptible sense of something special is Hill's main priority today, and it's a philosophy that transfers to everything that Drake's does. As he puts it, "When we do something new, we have to do it properly."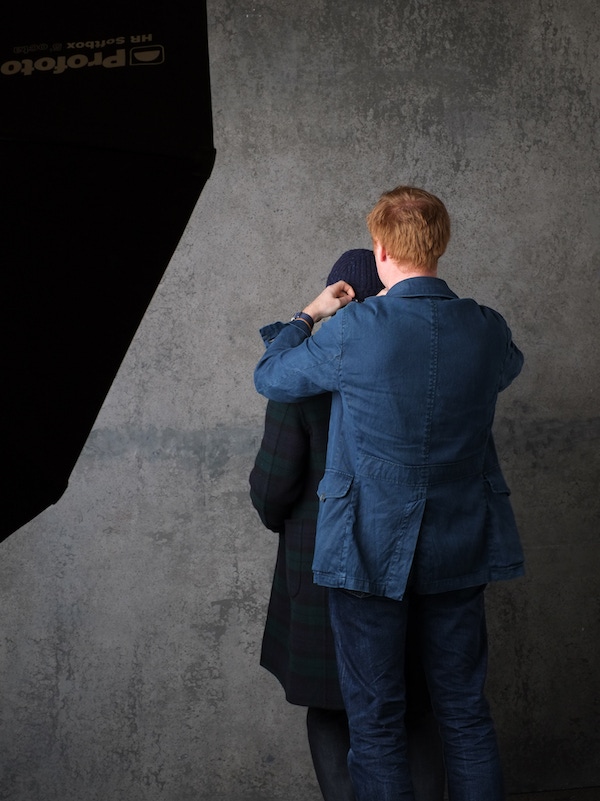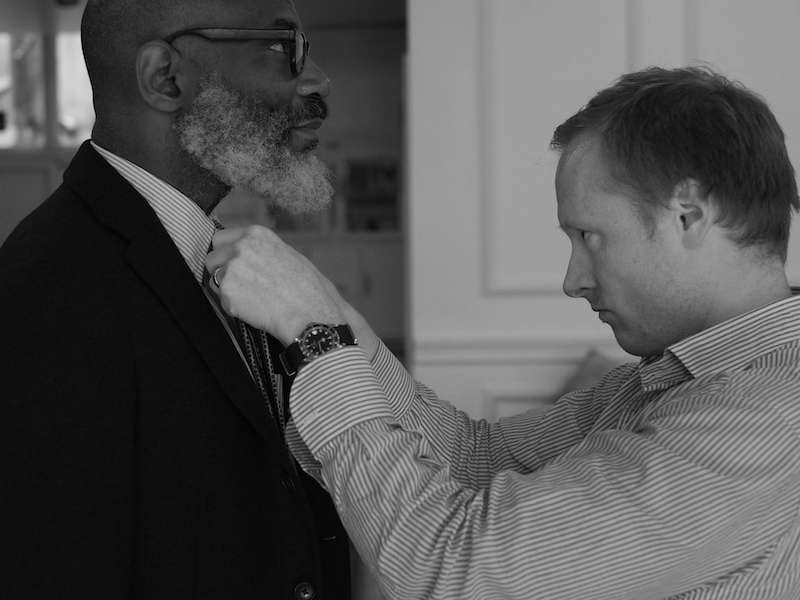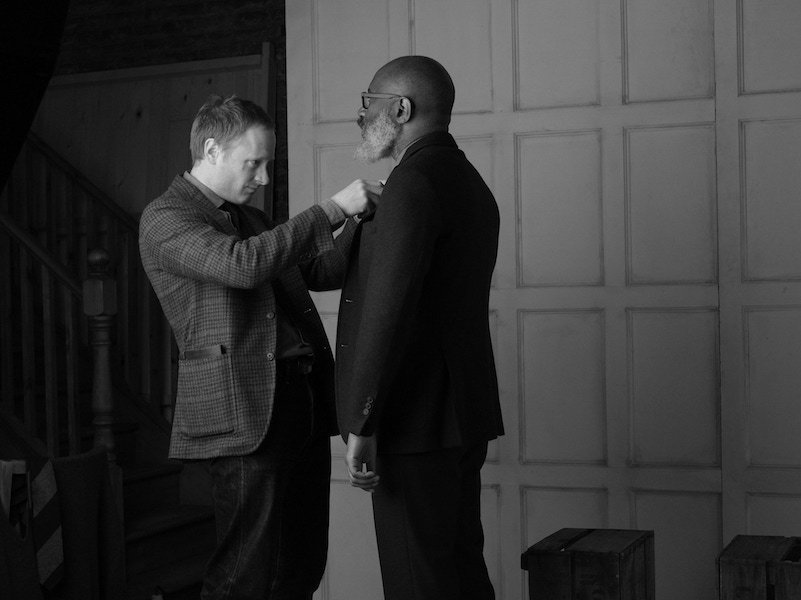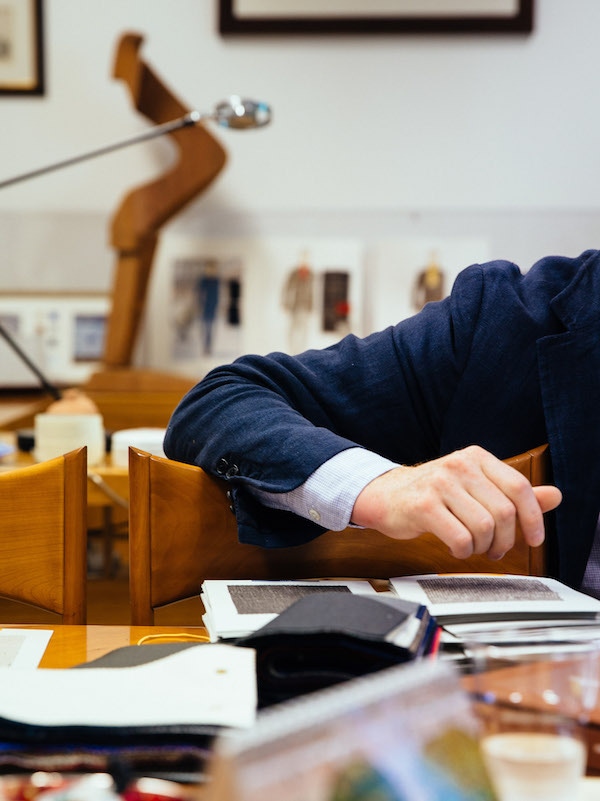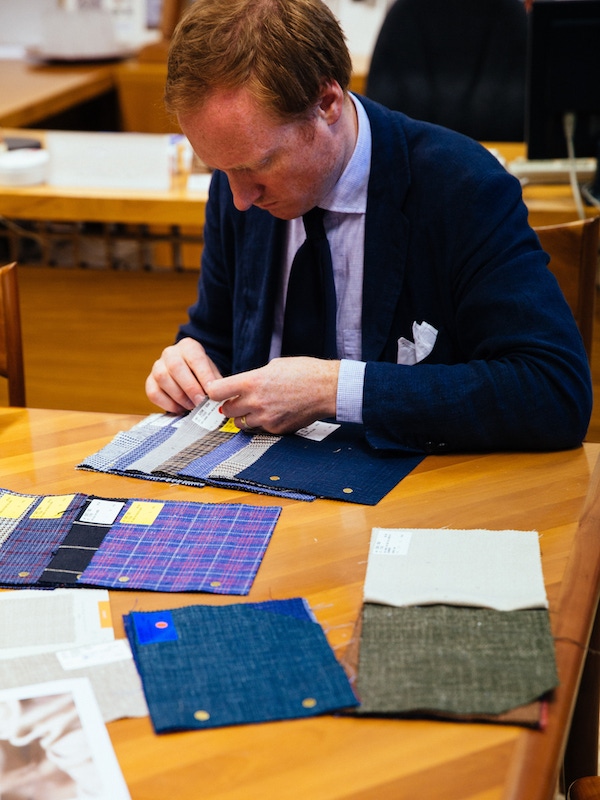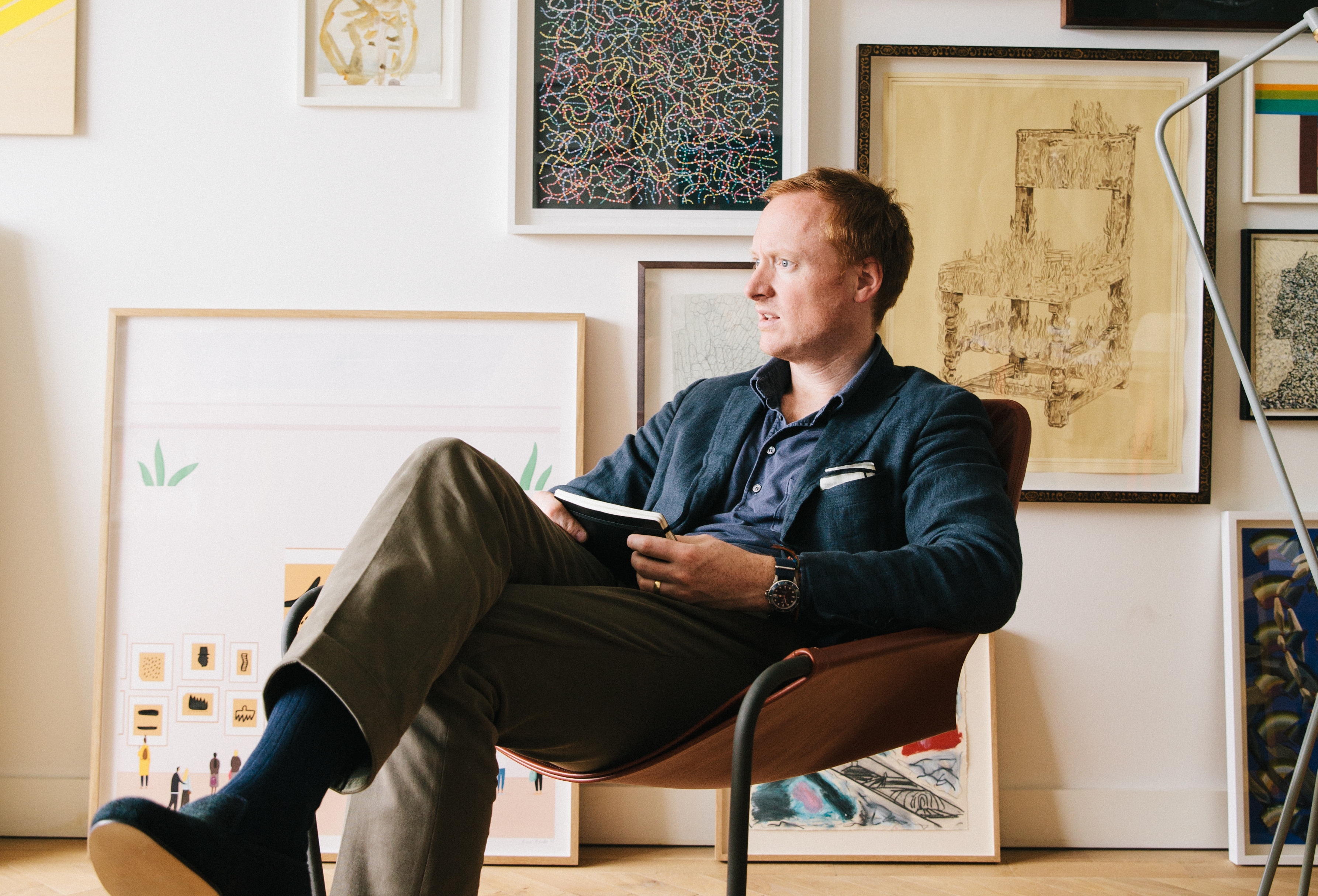 How then, does Michael go about designing new collections and lines of clothing, keeping these values and his mentor always in mind? The aim of the game, it seems, is to develop at a healthy pace; "Drake's isn't about doing something crazy" he explains, "We're talking about a natural, steady evolution. We always start to design a collection by sensing what's around in terms of current menswear, and then by thinking about how we can do something different or individualistic. You build up a bit of a web in your mind - and what you did last season and the season before obviously plays a huge part - so that you can create a sense of continuity." Long-time Drake's loyalists will doubtless identify with this rationale. I myself remember when, perhaps five or six seasons ago, Drake's released its first collection of plain shantung herringbone ties in a few earthy autumnal colours - the sartorial world went mental for them. The next season, a number of rich summery shantung stripes appeared, then the stripes got bigger and spotted shantungs were added to the mix. Now, those same stripes have got bigger again and Drake's is even offering an extraordinary shantung grenadine quality in the current tie collection. This delicately paced but very definite process of evolution typifies the way that Drake's works. Michael elucidates further; "You know I didn't invent those? I was visiting a beautiful mill in Como that we've worked with for a long time, and I locked myself away in the archive with a view to seeing as much in there as possible. I remember sitting there, looking at some seriously old shantung swatches and thinking 'this is it'. They'd done it in the 1960s, but I just thought 'this feels right for today' - it was time to introduce a different texture and shake things up a bit. In the world of high fashion that's not a revolution, but in our small world it's a clear progression."
"This delicately paced but very definite process of evolution typifies the way that Drake's works."
Again, one can sense this approach filtering through everything that Drake's does; whether experimenting with new shirting fabrics, printing processes or adding new lines to the collection (spoiler: there are some intriguing developments in outerwear and in terms of trousers coming this autumn), everything is carefully considered and as Michael notes "it has to be done with integrity." There's also a very genuine sense of integrity about Michael himself, and he strikes me as the kind of designer that understands how he's the caretaker of a much-loved brand, rather than its progenitor. "At the end of the day" he says, "we're doing something simple, but we're always working to do it better than we've ever done it before." Apparently the eponymous Mr Drake always struck Michael as "incredibly humble and hungry" to succeed. To my mind at least, it seems that he has inherited this self-same philosophy, and is equally humble and hungry to move Drake's forward in the right way. It's an incredibly reassuring attitude, and one that has secured Drakes' reputation as a modern English haberdasher with an international sensibility and refreshing quirkiness of design behind it. "All of our designs come from somewhere" says Michael, "they're true to what we do and an evolution of our heritage." Long may this continue.
www.drakes.com.