Five Cufflink Brands You Need To Know
As well as injecting formal wear with a subtle hint of personality, a good pair of cufflinks will last a lifetime, so warrants a significant investment. Here, we've curated a selection of the best for you.
It's hard to believe that so crucial an element of masculine dress as the mighty cufflink – the jewel in the crown of many a rakish ensemble – is, in fact, a relatively recent phenomenon. Unlike its sartorial compatriots, the shirt and trouser, both of which can trace their origins across millennia, the cufflink only came into widespread use in the 19th century, an era which, ironically, is remembered for its stylistic puritanism. The cuffs on men's shirts – which were still deemed as undergarments inappropriate for public display – had hitherto been tied together using ribbon or string, or were even allowed to hang loosely.
Happily, the 17th century French King Louis XIV ordered the creation of boutons de manchette; a cufflink prototype formed of two glass beads linked by a chain. Charles II then caught onto the new trend and wore what was arguably the first pair of cufflinks as we know them today (i.e. made entirely from metal) to his wedding to Catharine of Braganza in 1662. The dawn of steam-driven stamping machines in the 18th century led to men's jewellery becoming widely available in the 19th, which is when the cufflink finally assumed its rightful role at the heart (or the wrist, rather) of a gentleman's wardrobe.
As readers of The Rake will know, the devil is in the details when it comes to formalwear. When done right, cufflinks are the perfect way to introduce a point of contrast to monochromatic suiting. Cufflinks should be sported on dressier occasions that require a shirt with French (buttonless) cuffs, but they are also a great way to inject some personality into business attire. Whether you're bound for the ball or the boardroom, you should never sleeve home without them (sorry).
Here is a selection of brands that demonstrate the cufflink's capacity to breathe excitement into an outfit. While each brand offers a range of styles, we've picked out a few signatures to show you the creative potential that these button-alternatives can entail.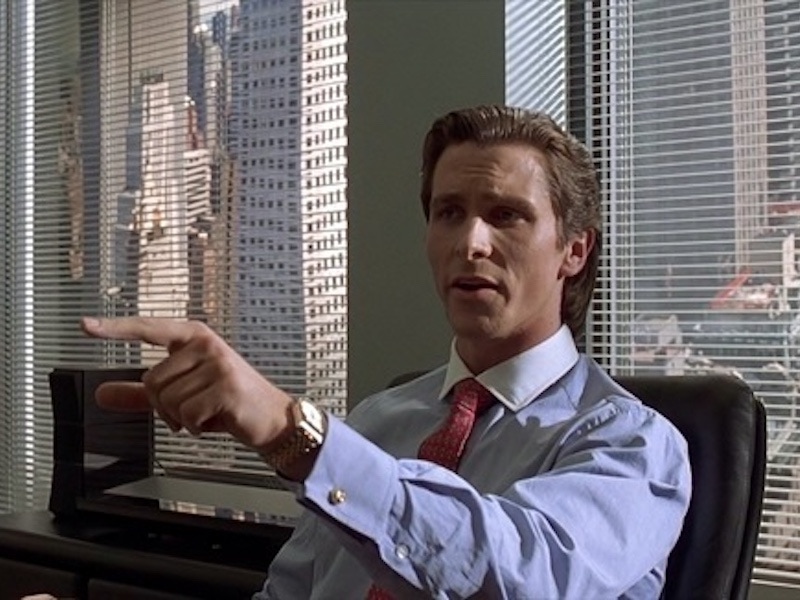 The Value of Sterling: Barbarulo
Since 1894, the Barbarulo family have been creating stunning but soft-spoken jewellery in Naples. Founded by a metalworking father-son duo, it's Barbarulo's focus on unparalleled craftsmanship – half of all its production is undertaken in the shop – that has led to its name becoming synonymous with cufflinks in Italy. Its website (gemellidapolso.it) is even the Italian word for cufflink.
Barbarulo's designs embody the 'simple but striking' mentality; an ethos that has appealed to some of menswear's most accomplished rakes, such as Michael Caine and Geoffrey Rush – both of whom have endorsed Barbarulo. Made from the finest sterling silver, their designs are the perfect way to add a judicious splash of colour to suiting. 
Browse our Barbarulo collection
here
.
Throwing Shapes: Alice Made This
Unless you particularly relish the hour of dancefloor humiliation that weddings invariably entail – and who does?! – then a more thoughtful way of showing off some shapes is via your shirt sleeves. Alice and Ed Walsh came to realise this when preparing for their very own wedding. They longed to distinguish themselves with details that were unique and eye-catching without being overworked or shouty.
This conundrum, combined with their passion for British craftsmanship, led them to create Alice Made This, a brand which specialises in the manufacture of elegant cufflinks in bold and unconventional shapes. Their products are made at the same factories where aerospace and F1 racing parts are produced – so their cufflinks are as durable as they are stylish.
Browse our Alice Made This collection
here
.
Patterned Perfection: Codis Maya
Cufflinks may be one of the quieter instruments in a man's sartorial orchestra, but that's no reason for them not to be as loudly patterned as, say, a tie or a scarf. The ivory enamel on these cufflinks by Codis Maya are beautifully decorated with intricate designs that will thoughtfully compliment navy suiting.
Founder Roshini Aluwihare has had a lifelong fascination with enamel which finds its expression in her jewellery. Such is her devotion to quality products and traditional techniques, that the manufacture of her products is spread out over Britain in order for the best craftspeople to contribute to each stage of production.
Browse our Codis Maya collection
here
.
If Looks Could Kill: Deakin & Francis
The heritage of Deakin & Francis, dates back to 1786, making the brand an early pioneer of the cufflink. The company has remained a thoroughly familial affair: though Deakin & Francis co-opt the manufacturing know-how of artisans from around the country, the brand's unrivaled designing expertise is still passed down from generation to generation, and the company's home has been the same spot in Piccadilly for the past 232 years.   
When designing cufflinks, the incumbent Deakin brothers are inspired by things that catch their eye on their travels, and the products that result from this are, in turn, eye-catching. Of all the many Deakin & Francis cufflinks available at The Rake, we particularly love those with a knock-'em-dead feel about them.
Browse our Deakin & Francis collection
here
.
Like a Rolling Stone: Jan Leslie
Described as a 'visionary' in the world of men's jewellery, Jan Leslie's eponymous brand blends her sharp business acumen with her keen eye for detail. Having worked at a major finance firm, Jan saw her fair share of ill-chosen, mismatched, and frankly dull cufflinks adorning the shirts of many a stale-looking accountant. Fortunately, she has made it her mission to change that with a range of irresistibly well-crafted products.
Gemstones are a sophisticated way to introduce unusual colours and textures to suiting. Beautifully encased in silver coated with anti-tarnish rhodium, the gemstones in these premium Jan Leslie cufflinks will see you through all manner of formal occasions for many years to come.
Browse our Jan Leslie collection
here
. Browse our further offering of cufflinks
here
.