Style Heroes: 1960s Michael Caine
An exercise in minimalist tailoring and how to work a muted colour palette, Michael Caine's 1960s style was sober, effortless and eternally cool.
Michael Caine in the 1960s was a force to be reckoned with. A poster boy for British cool and the swinging sixties, he was a new genre of movie star and one that would transform the industry. In a similar manner to The Beatles and their regional Liverpudlian accents, Caine's working class Cockney accent garnered him plenty of attention both in the UK - where privately educated Received Pronunciation was considered the norm at the time - and the US, where he was worshipped for his effortless charm and resulting sex appeal. This important decade in Caine's life though was also his most stylish.
The early '60s gave birth to a sub-cultural movement that would define a generation, one which allowed its followers to transcend their social standing through the music they listened to, the cafes they hung out at, and the clothes they wore; Modernism. Whilst Caine wasn't strictly a mod, his 1960s style was clearly influenced by the early scene and regardless, for many, Caine represented all that mod was about. He was from a poor working class background yet successful, he was young, cool, clean-cut. He was international. He was a man of the people too: "I kept my cockney accent in order to let other working class boys know that if I made it they could do it too." And of course, he had the garb.
If you were previously unsure about the credentials of the button-down shirt, you only have to look at images of Caine from the '60s to become converted. He almost exclusively wore button-downs throughout the decade, all of which had admirable three-finger collar rolls that worked beautifully whether left open or paired with one of his customary dark, slim knitted ties. The latter combination was of course popular with young mods during the early to mid '60s, who had actually appropriated the look from 1950s jazz icons such as Miles Davis Jr as well as Ivy-League college students, but that's a story for another time. When Caine wasn't wearing a shirt, he often favoured dark merino roll-neck jumpers, which he wore artfully under his tailoring.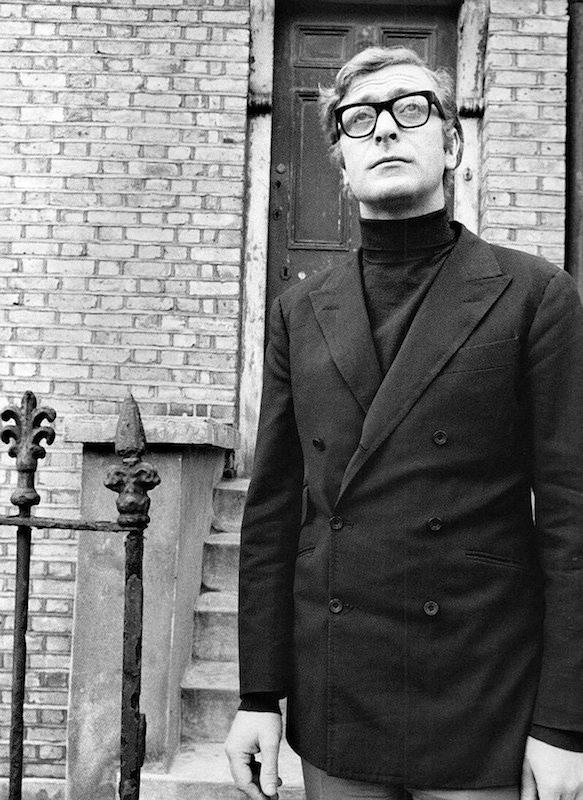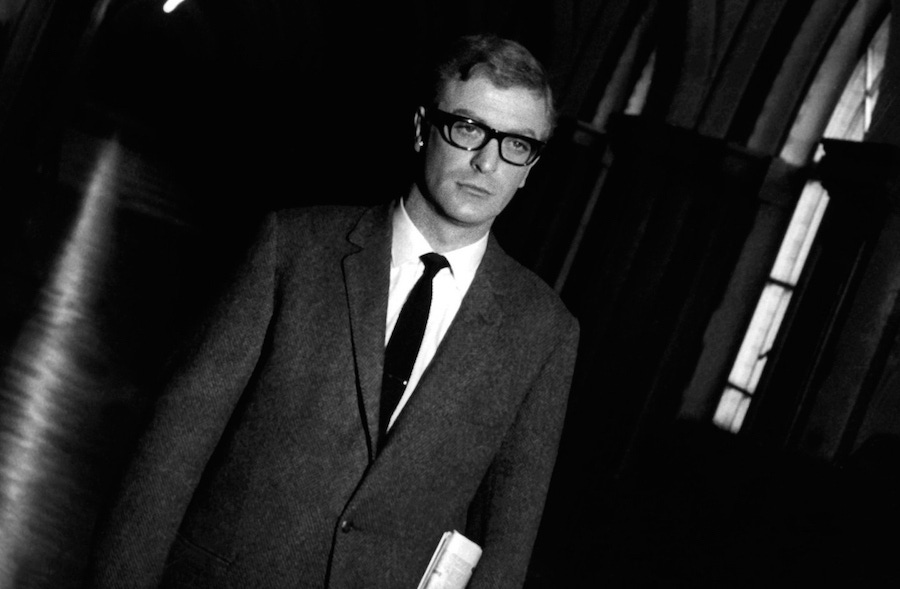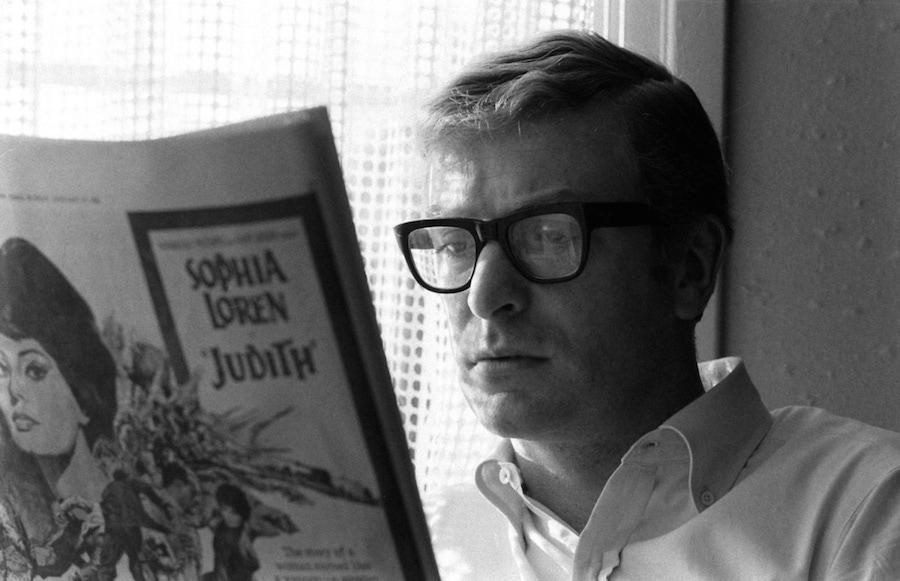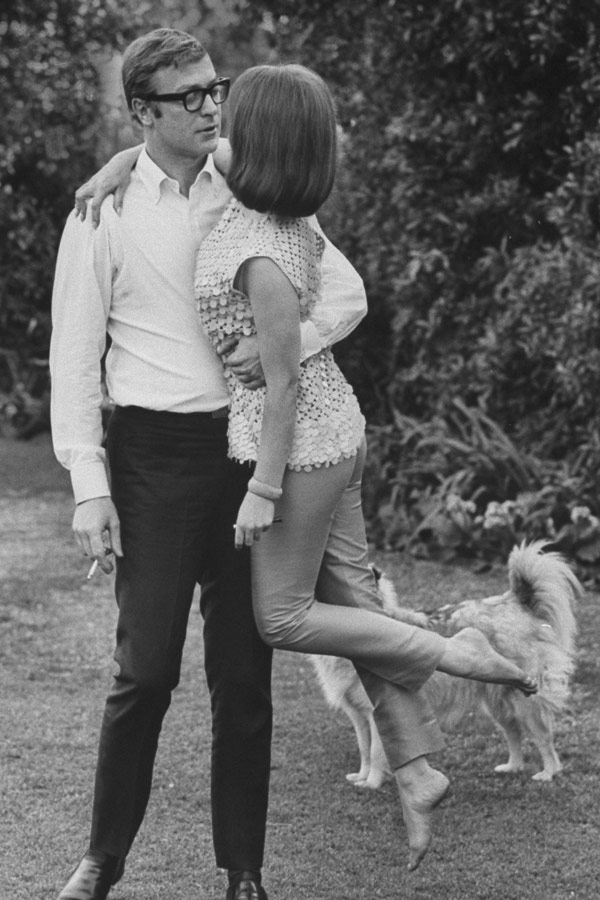 Sir Michael's tailor was Douglas Hayward, the eccentric proprietor of his eponymous store on London's Mount Street. Hayward famously dressed Caine's Charlie Crooker character in The Italian Job as well as a number of his other films, yet Michael was a personal client too. Caine's jackets were rather contemporary for his day; slim and relatively short in the body, with softly-padded shoulders and moderate expression through the chest. Rarely betraying his colour palette of greys and dark blues, Caine's styling was sober and minimal, allowing the cut of his clothes and his expressive charm do the talking. Trousers were too slim, often featuring 'frog mouth' pockets (that were so loved by modernists) and were hemmed on the shorter side to allow his black Chelsea boots or loafers to shine.
Caine's signature was undoubtedly his thick, horn-rimmed glasses. He wore a number of subtly varying styles throughout the sixties, but it is known that Curry & Paxton made the pairs he wore in the Harry Palmer films and The Italian Job, and Oliver Goldsmith produced the pair he wore for his iconic David Bailey portrait in 1965. Worn with irreverence and an often bored (yet not boring) expression, his glasses added to his allure and perhaps acted as a barrier to the outside world, which is an idea Caine was not averse to: "If someone is very upper-class, you have a stereotype of him which is probably true. If someone has a working-class accent, you have no idea who you're talking to." Amen to that.