Hello, Mr Porter
The Rake's Founder ruminates on the future of watch retail and the companies that are set to take the game-changing step of fully embracing e-commerce.
It was one of the most baffling moments in my life. First of all, I'm not entirely sure how I ended up on stage along with fashion journalism luminary Suzy Menkes, facing every single communication and PR executive in the Richemont Group, owner of watch brands such as Cartier, Vacheron Constantin, A. Lange & Sohne, Panerai, IWC and Jaeger-LeCoultre. Ostensibly, I was there to explain what I thought were some of the more significant evolutions in the way watch brands could reach new demographics. But at some point, I had to stop and ask a question of the audience gathered before me. Clearing my throat, I said, "Look, in 2010, Richemont Group acquired Net-a-Porter, which has been the single biggest engine of change in luxury retail since the last century. Net-a-Porter has demonstrated that consumers are willing to buy high-dollar luxury goods in an editorially rich environment with a well-curated offer on the Internet. Beyond that, this website has created an ease of transaction and a return policy that in many ways makes e-retail more practical and pleasant than brick-and-mortar experiences. "Yet there is not a single Richemont Group watch offered on either Net-a-Porter or Mr. Porter (it's the menswear retail version). This is the perfect opportunity to position the luxury wristwatch as a lifestyle accessory and integrate it in new ways. For example, each time Mr. Porter sells a tuxedo, why isn't it recommending a Piaget Altiplano or a Vacheron Patrimony? You have watches that are genuinely nice, but have not had the traction you wanted with the technical-watch consumer, like the Van Cleef Pierre Arpels, the Ralph Lauren Slim Classique or the majority of the men's Cartier watches. Instead of trying to win over this watch-geek demographic, why don't you expose these watches to the significantly bigger lifestyle audience who shop at Mr. Porter? Are you so successful that despite owning the biggest e-commerce platform in the world, you don't want to use it to sell your own watches?" My stream-of-consciousness rant was met with uncomfortable silence. Then, suddenly, one brave soul raised his hand and replied. "Do you really think the world is ready to buy luxury wristwatches online?" I paused then said, "I'm going to reply with the following quote. When he was alive, Nick Hayek Sr. the founder of the Swatch Group and the savior of the Swiss watch industry was once asked the somewhat Proustian question, 'Mr. Hayek, if you have to die one day, how would you want to die?' Without missing a beat, Hayek replied, 'In Switzerland — because everything there happens 10 years too late.' Now, let's look at what you offer in terms of watches on Net-a-Porter. Bremont? Zenith? Oris? Are you crazy? You own the biggest, most revolutionary, most incredible, world-changing platform for the way people are consuming luxury goods, and you intentionally allow competing brands access to your consumers while you don't put a single one of your own watches on it? Respectfully, in the terms of a tactical mistake, this is going to go down in history to be as massive of a fuck-up as Custer at Little Bighorn." But let's back up a second here. Maybe I'm biased. Because the thing is, I love e-commerce shopping. Why? For several reasons. First, I'm always on the lookout for obscure goods. However, as I don't have the luxury of time to fly my ass to Naples holding Aristotelian discourse as I'm bespeaking the world's most artisanally made umbrella, I would prefer to just click a button and have it sent to my home. Ditto the Kraus hi-performance inverted Ohlins front end for my Harley-Davidson, allowing me to install dual four-piston radial brakes so that I can actually stop and not die whilst riding it. Second, I don't find the experience of actual shopping rewarding. In fact, I find it profoundly arduous. A total pain in the ass.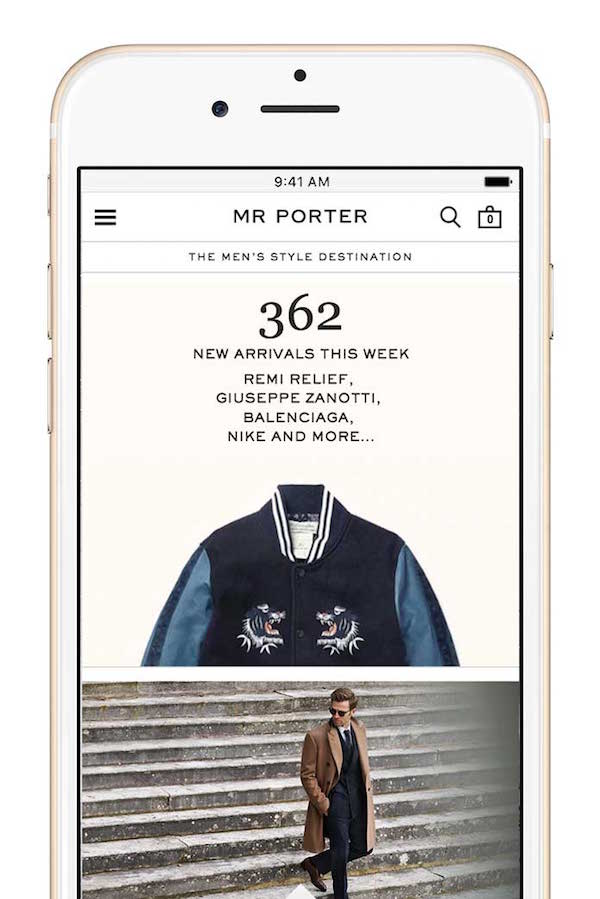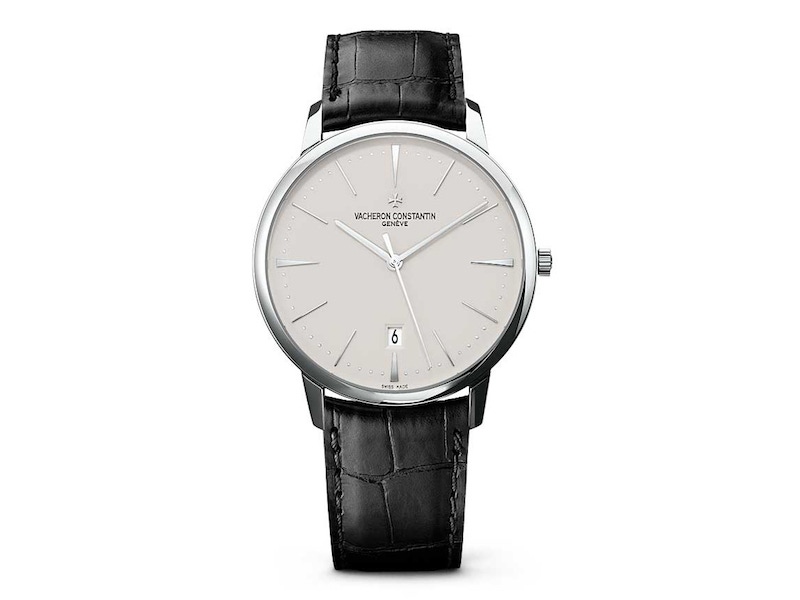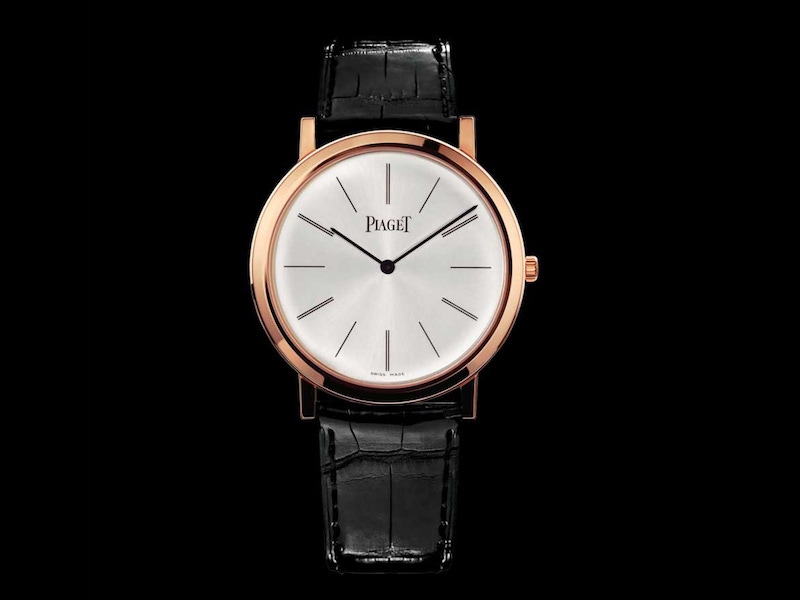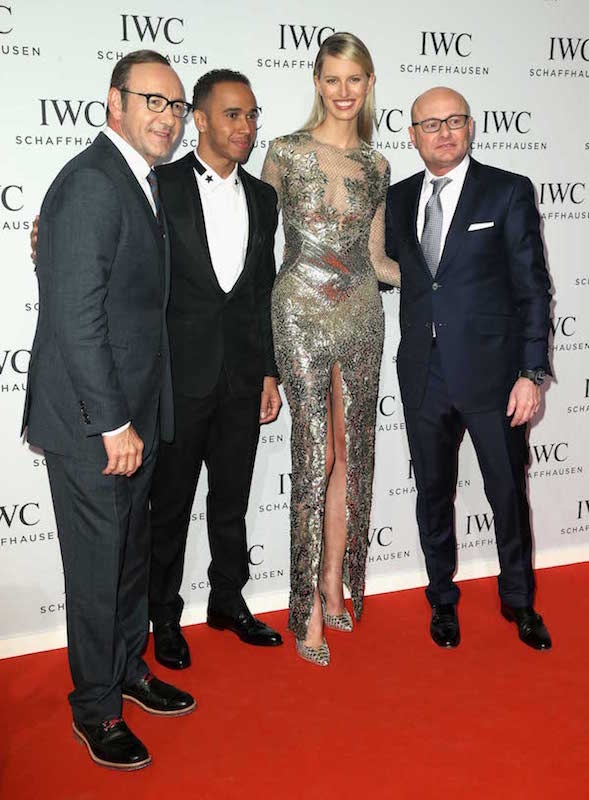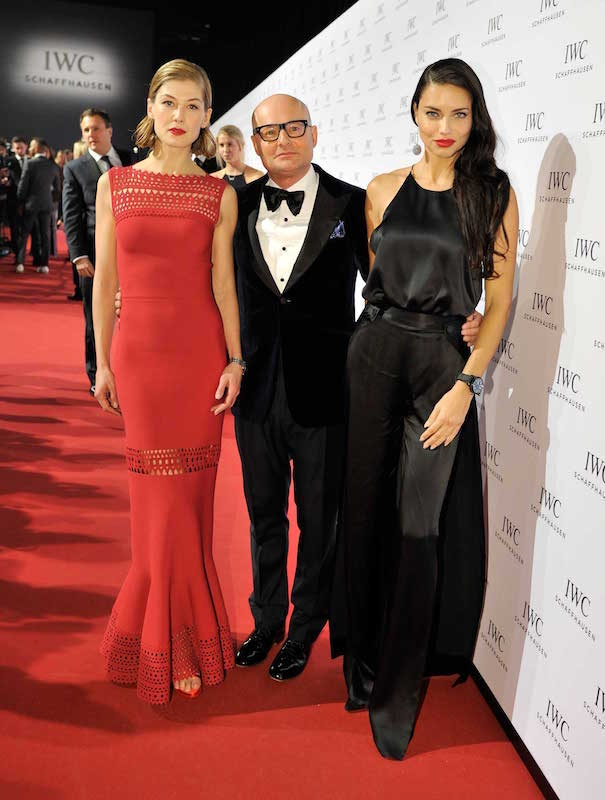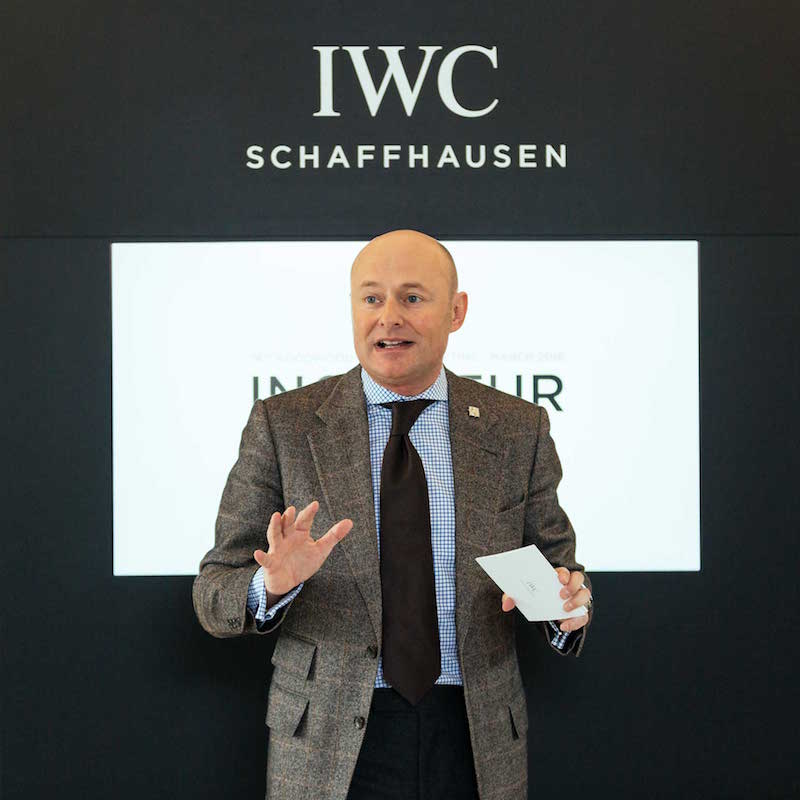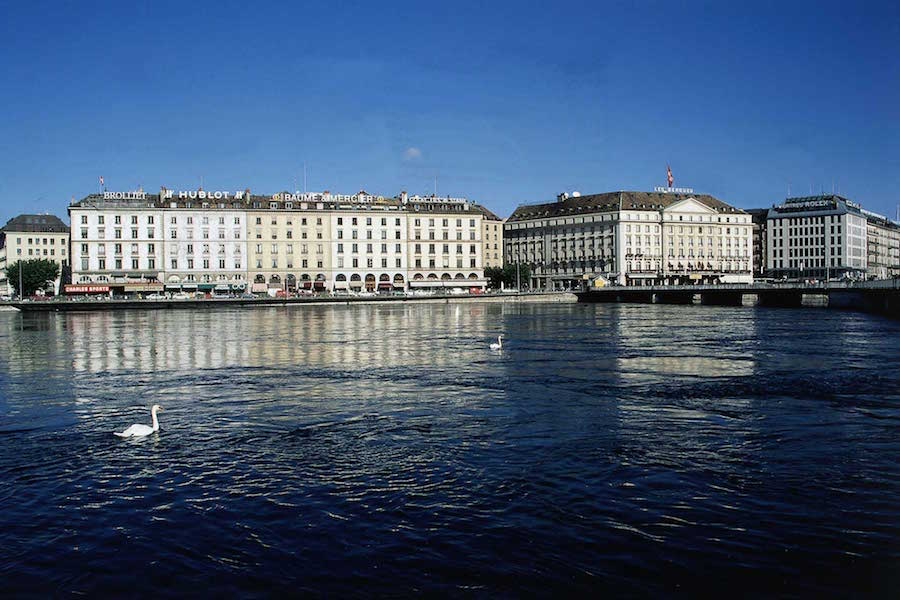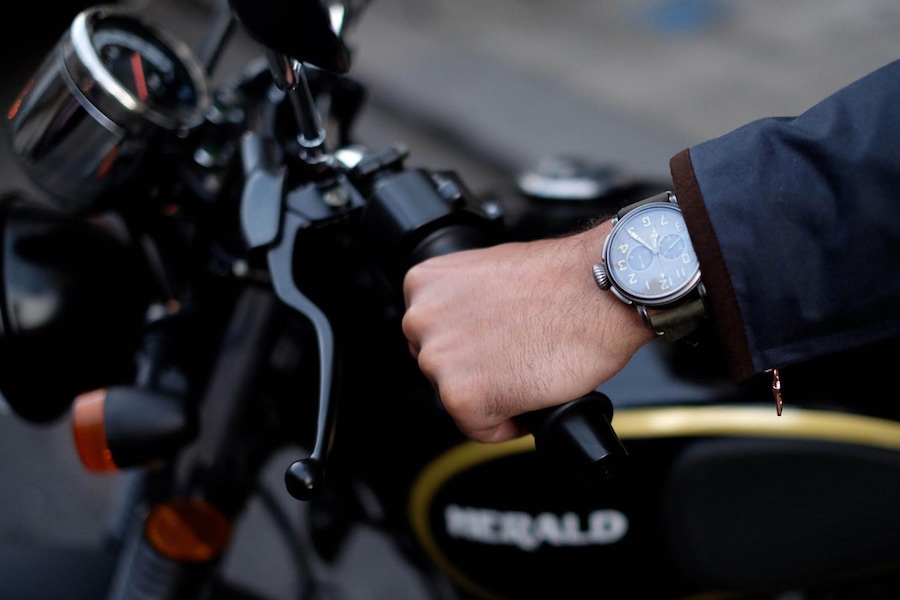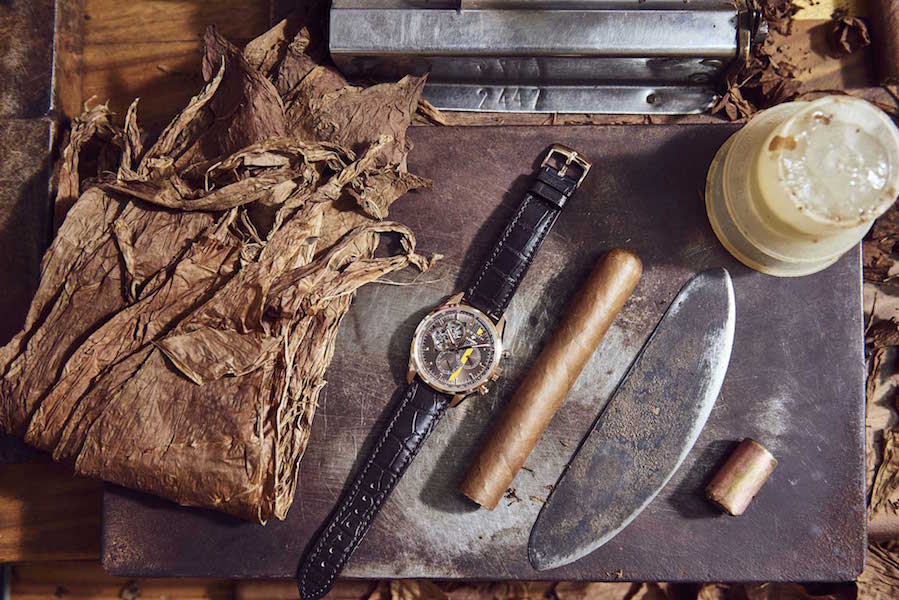 Why? Because I don't like salespeople. It's not a nice thing to say, but it's honest. Because they fall into one of three categories: the New York or Hong Kong hustler that's going all out with the full-court press to pressure you into buying something, so that you can't actually concentrate on examining the garment or object in detail. Or, the salespeople who actually think they are the reincarnation of François Goyard or Coco Chanel, and are condescending from their great social and economic position of privilege to serve you. I'll put it this way, walk into any luxury boutique and the salesperson will look at you, judge you, so as to determine whether they want to serve you. Well, I don't want the experience to be about what the salespeople think. I don't care what they think. I'm spending the money and I want it to be about what I think. And if I think I want to shop wearing a Metallica T shirt and sweat pants, then I think e-commerce allows me to do just that. Then, there is the third type of salespeople with whom within the first sentence in your unavoidable social exchange, you realize they have absolutely zero knowledge about the product they are selling. Further, e-commerce allows you to browse every available product by brand, by category and to compare statistics, details and price, while ensconced on your divan smoking a Behike and drinking a totemic pour of Vosne-Romanée. The experience caters to your needs. E-commerce democratizes the shopping experience in that everyone is treated equally despite how they are dressed, what their race is and what language they speak. E-commerce empowers the consumer to shape the shopping experience according to his or her needs. They can transact and acquire any time they want, in whatever setting they want. Yes, I have woken up the following morning, checked my computer and said, "I've bought what now?" And perhaps most importantly, the anonymous nature of the e-commerce experience means that returning things, at least with Mr. Porter and Net-a -Porter is effortless and does not have the stigma of shame attached to it that face-to-face transactions have. Which is to say that if you take all this into consideration, there is no going back. E-commerce is not just here to stay, but also in every sector — it is only going to become a more permanent part of our daily experiences. I order beer online. UberEATS and Deliveroo have saved me from starving on business trips. Uber has actually made the experience of car travel in Paris pleasant, allowing the criminally insane taxi drivers that used to have a monopoly on inner city transport to fade into distant memory. Au revoir, motherfuckers. And yes, I buy the majority of my luxury goods online.
WATCH BRANDS AND E-COMMERCE
Anyway, the point to all this incoherent rambling is that finally, a Richemont Swiss luxury watch brand has decided to take the great leap forward.  Leading the charge is IWC, whose watches will now be sold on Mr. Porter, very soon. In many ways, it was inevitable that IWC would be the first brand out of the gate to embrace the great e-commerce revolution. And, what now with Georges in his new role at the Richemont Group level it's just a matter of time before all Richemont brand watches are sold on Mr. Porter, which is precisely where they need to be to connect with new demographics and ensure not just their survival but their future success. Georges Kern has always been a pioneer and visionary in terms of connecting luxury watches with the world of today and tomorrow. Right now, the luxury watch business is in a world of hurt. But there are still brands that are crushing it even in these dire circumstances. Who is still slaying despite all the pain? It's not a secret. Audemars Piguet is killing it, Richard Mille is killing it. Hublot is killing it. Rolex is killing it. Tudor is killing it. And Patek Philippe despite the controversies related to its latest designs, and on this subject I plead the fifth, is killing it. And you want an example of a brand that is perhaps not the most successful in the world, but is doing everything right in the past year? Zenith. That's right, I said Zenith. Because by entering the world of Cohiba cigars, vintage and custom motorcycle culture with the Distinguished Gentleman's Ride, vintage culture with the Cairelli or Type CP-2 Italian military chronograph, and most recently, the world of Range Rover, it is attempting to do what all the successful brands are doing, which is transition from being a watch brand to become a global luxury lifestyle brand. The uncomfortable truth is, the majority of people out there couldn't care less whether the movement in your watch is in-house or out-house. What they care about is that from across the room, other people see their watch and immediately recognize it as a symbol of who they are and their attitude toward life. However, that is not to devalue the integrity of the luxury mechanical wristwatch. Quite the opposite, it is to say that of all the various aspects of a watch design, its desirability, value and what it symbolizes in one's cultural milieu, rather than its vibrational speed, swan-neck regulator or Phillips Terminal Curve, are more important in helping the watch brand to connect the watch with its target audience.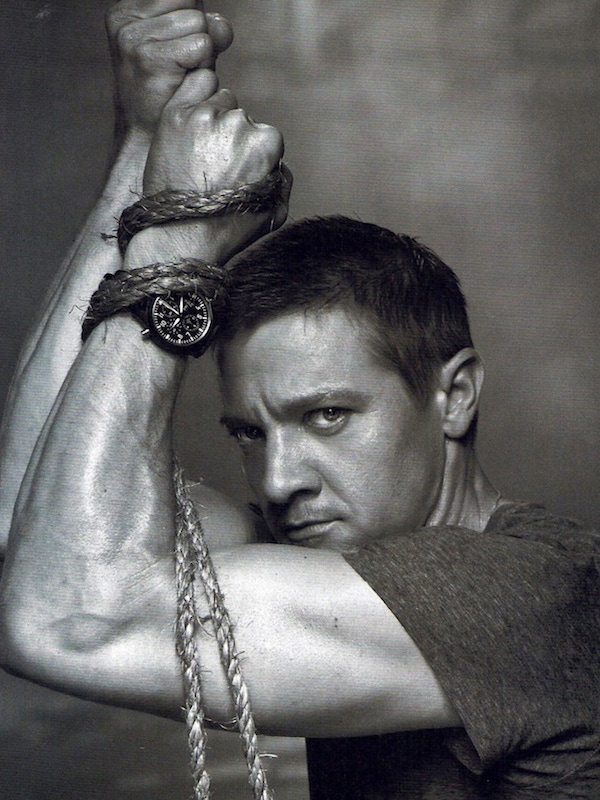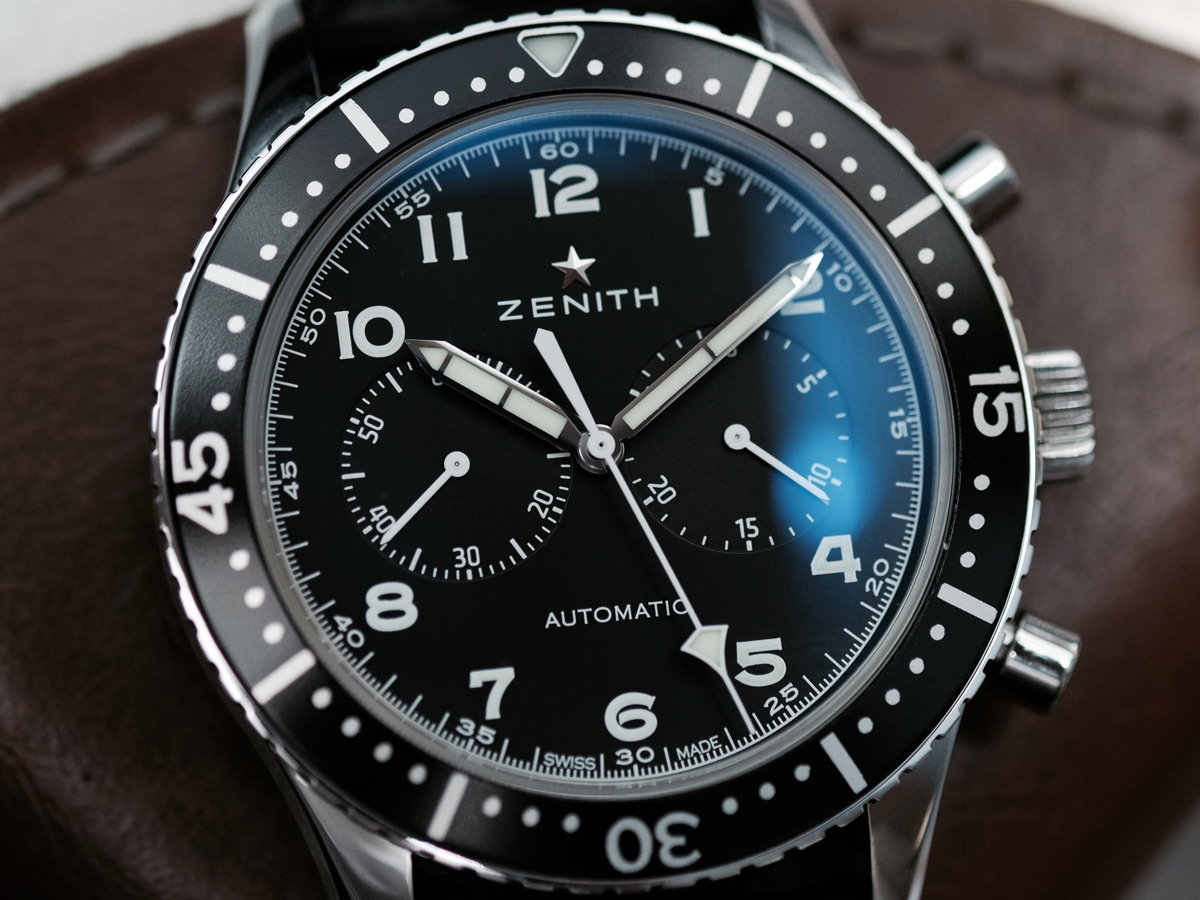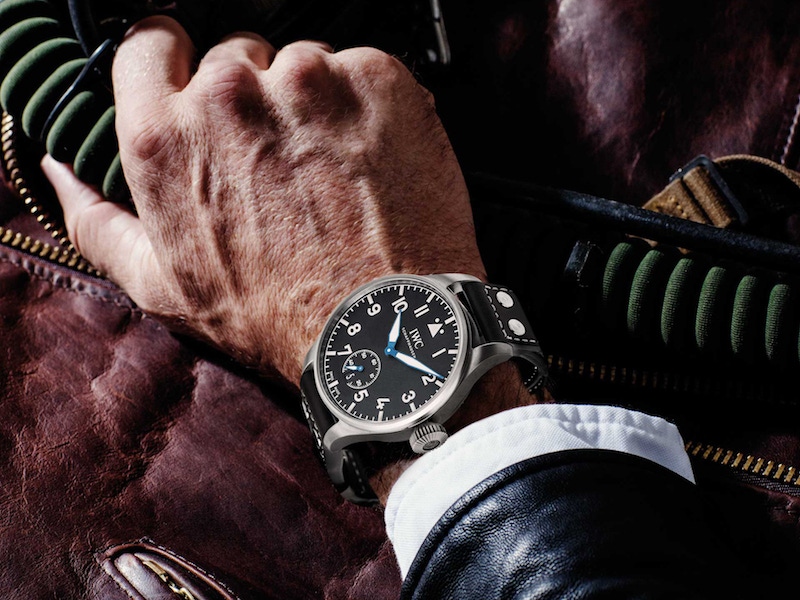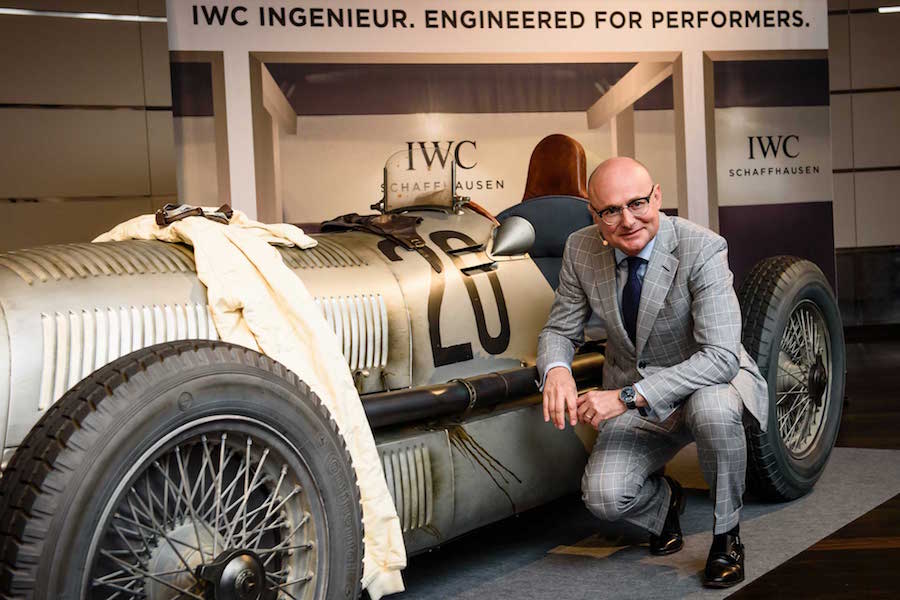 Anyway, back to Georges Kern. What he's done with IWC has been nothing short of miraculous, in that he's taken a precise Germanic, tool-oriented watch brand and transformed it into one of the coolest, most relevant and recognizable watch brands in the world. He's made sure that several of his watch collections, in particular, the Big Pilot and the Portuguese, are modern icons that every man should own. But even more importantly, there is a certain type of man that is an IWC guy. Just in the same way that there is a Rolex guy, a Patek guy, an AP guy and a Richard Mille guy. And if you are a watch brand and you don't have a strong core group of collectors who love your watches and identify with your brand's values, you might be asking yourself, why not? Because clarity and distinction in terms of brand identity is the first step to cultivating brand loyalty, and it is the most valuable equity a brand can have. To achieve this, Georges has used the tools of today to connect with the audience of today. In the 2012 film
The Bourne Legacy
, Jeremy Renner is running around dispatching bad dudes with an even badder black ceramic IWC Pilot's Watch Double Chronograph Top Gun. And the watch is a real character in the movie. There is a moment when he actually hands the watch to the ever smokingly hot Rachel Weisz and has her use it to time a distraction that enables him to do away with the last and most irritatingly persistent assassin that has come to kill them. When I asked Georges why it was important to have this kind of screen presence for his watches, he replied, "Can we agree that America is one of the biggest emerging markets for watches? It is a hugely important market already, but at the same time, the general penetration for luxury watches in the population is small relative to other countries, such as Singapore, for example. "In America, I have Los Angeles and I have New York, and these are cities with relatively high watch penetration. But in between these is this huge country, with a massive group of potential customers who have the disposal income for cars, boats, houses, motorcycles and vacations, but who have never considered buying a luxury watch. Am I going to reach this guy using traditional watch advertising or through traditional channels? No way. But on the weekend this guy is going to the Jason Bourne movie to see the hero kick ass. And when he sees that hero closely associated with a watch, he may say to himself, "I could be that guy. I could wear that watch."
"The watch is a real character in the movie."
And with that, Kern perfectly encapsulated the main factor that motivates the vast majority of guys who buy the Pilot's Watch Double Chronograph Top Gun. No doubt the watch comes with impressive technical specs — its case has a Vickers hardness just below diamond, and its movement is the first successful industrialization of the rattrapante mechanism, thanks to Richard Habring. But to most of the guys who buy that watch, they buy it because it is the watch of heroes that kick ass and get the girl. So, it is without a single shred of hesitation that I not only applaud Kern's move to be the first Richemont brand to embrace the future of luxury retail known as e-commerce, but I also hope that, like Prometheus, he is also blazing a path in the miasmic haze of uncertainty for the rest of the industry. Yes, the watch industry is in a crisis now, but that's also because it allowed itself to become irrelevant. It created irrelevant products, with irrelevant designs and used increasingly irrelevant ways to connect its watches with the consumers of today. What does this mean to traditional watch retailers? Well, one of the smartest amongst them is Michael Tay, owner of The Hour Glass, one of Asia's largest retail empires with a leadership position in Japan, Singapore and Australia. He is one of the most visionary guys around. Next year, he is going to bring back the Tempus, the best watch show I've ever experienced, with the understanding that "When times are tough you've to be even more creative, you've to work 10 times harder." When asked about the future of e-commerce related to watches, he revealed that he has been hard at work developing what he feels will be the future of his business — and it will be inextricably linked with the Internet. He says with almost prophetic certainty, "My biggest competitor in the next 10 years won't be the other traditional retailers. It will be someone I haven't even heard about today."