How Ian Fleming Created James Bond
For someone with zero literary aspirations, Ian Fleming managed to create the most influential spy character of all time, and all with such apparent ease.
They say novelists should write about what they know. Ian Fleming – son of a major, educated at Eton and Sandhurst, then in Munich and Geneva, foreign correspondent and then personal assistant to the director of naval intelligence during World War II, married to a countess with whom he's had an affair, and a lover of the finer things in life – did just that, adding in perhaps just a hint of thuggishness missing from his own personality. The line between himself and his most famous literary creation – James Bond, not Chitty Chitty Bang Bang – was a thin one, even if Fleming wasn't so sure of this himself. His hero, he said, was "simply the blunt instrument in the hands of the government. Apart from the fact that he wears the same clothes that I wear, he and I really have very little in common. I do rather envy him his blondes and his efficiency, but I can't say I much like the chap." Bond, he also conceded, was braver and better looking than he was too. And yet, if 007 was ready with a quip at a time of high danger, it was Fleming who likewise announced that the war had been "intensely exciting" - among his many escapades was an elaborate hoax involving a dead body and faked invasion plans to fool the Germans of Allied intentions, as well as the forming of a plan to undertake sabotage operations in fascist Spain, codenamed Operation Goldeneye. An habitual womaniser, Fleming claimed that it was the process of getting married – "a very painful thing to do at the age of 44," he noted – that drove him to start writing novels, to take his mind off the whole shebang.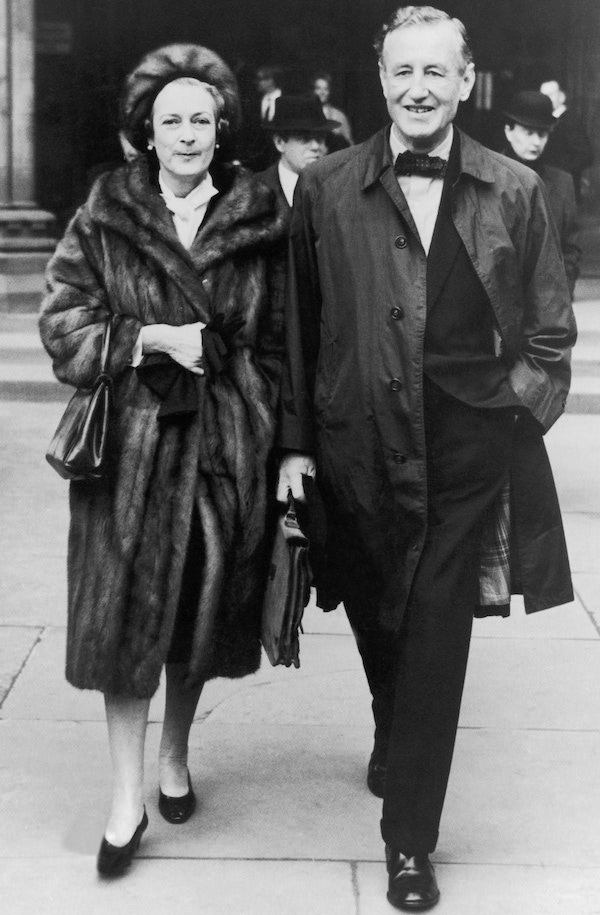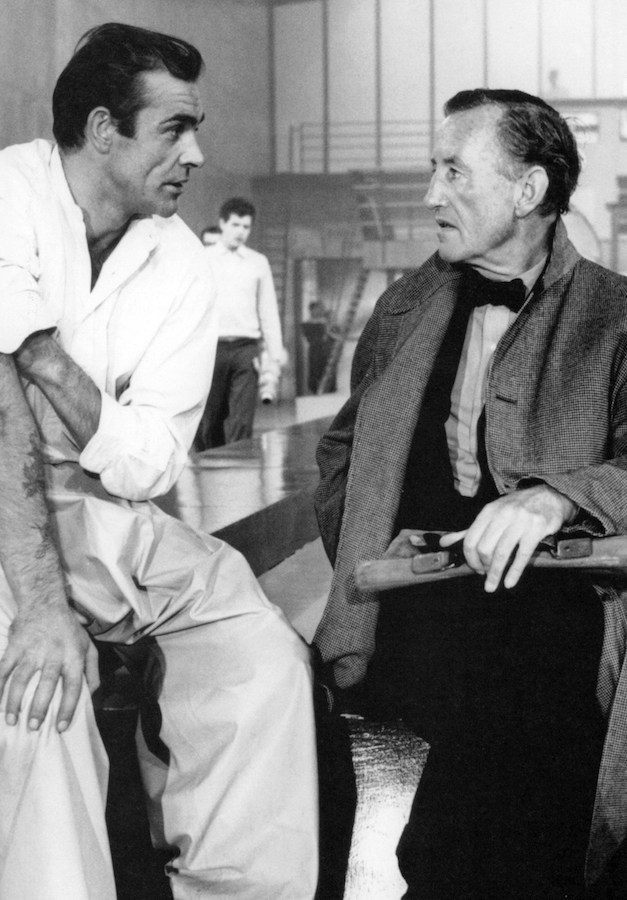 Of course, he did this his way. Offered a job as manager of a newspaper group, Fleming only took it on on the condition he could have two months a year off. During this time he would retreat to his home in Jamaica – dubbed Goldeneye too – where he would, with military discipline, rise early to swim, then write 2000 words before his lunchtime cocktail. Yes, a martini, shaken, not stirred. The rest of his day was spent at leisure. Two months saw another novel done: "I extracted [the plots] from my wartime memories, dolled them up, attached a hero and a villain, and there was the book," as he put it. From the outset the novels were criticised for being, as The New Statesman's critic reviewed them, a litany of "sex, snobbery and sadism - without doubt the nastiest book I have ever read". His wife called them "cheap pornography". Even Fleming referred to his debut, 1953's Casino Royale as an "oafish opus". Yet they were all best-sellers - regardless of their wavering quality. The revelation that President Kennedy loved them made Fleming the biggest-selling crime writer in the US. Even The New Statesman begrudgingly acknowledged that Fleming had created "a social phenomenon of some importance", not least a reinvention of the very British regard for the very British literary everyman heroes of the pre-war era, from Bulldog Drummond to Richard Hannay. But, with banking in the family, Fleming knew how to follow the money regardless. No great fan of the movies – Fleming only lived to see the first two, and had wanted David Niven or Roger Moore for the role – he nevertheless appreciated their influence, and is said to have in part modeled his later literary portrayal of Bond around Sean Connery's performance. Likewise he struck a canny deal with an investment company by selling them the rights to 51% of all future royalties for his books for a then sizable £100,000, conscious that much of his income would come less from books as the box office.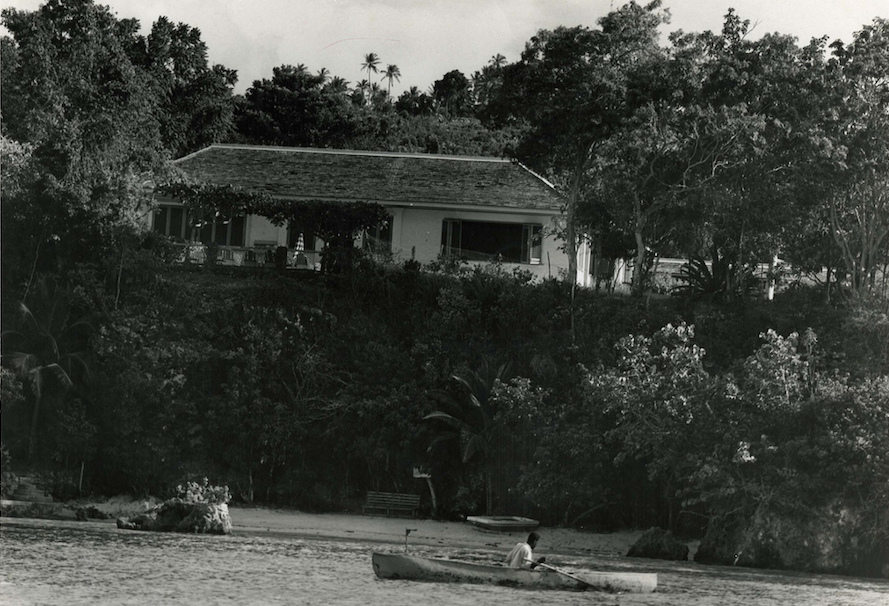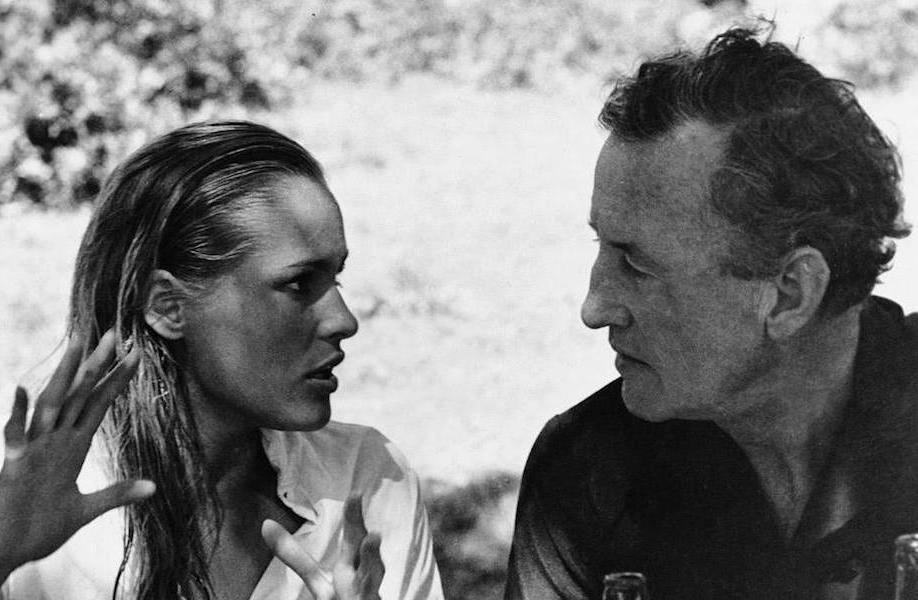 For all of the sybaritic lifestyle – Fleming died at 56, the drinking, the dining, the 80 cigarettes a day all leading Noel Coward to dub
Goldeneye
"Golden Ear, Nose and Throat" – Fleming's post-war life never quite matched the thrills of his time in the military. His relationship with his wife was fractious, and her intellectualism was a bad match for his collection of risque images, obsession with golf and self-confessed complete lack of literary aspirations ("if I wait for genius to come, it just doesn't arrive," Fleming joked). Indeed, as his portrayal of women might suggest, he seemed to struggle to maintain a deep relationship with anyone of the opposite sex, including his stern mother, who he referred to dispassionately as M, long before Bond's boss was given the title. Better for him to escape into a clubbish world of brandy, smoke and male company. Indeed, writing arguably provided an escape not just for his readers, but for Fleming too – one reason, together with his journalistic training, why he was a stickler for the verisimilitude achieved through accuracy. When a firearms expert contacted Fleming complaining of Bond's "deplorable taste in firearms", in his use of "a ladies' gun", the novelist was mindful to switch from a Beretta 418 to a Walther PPK for future books. His novels were a chance both to take pot-shots at his enemies, be that by naming Blofeld after a rival at Eton, or
Goldfinger
after his neighbour, the architect whose brutalist buildings he so despised, but also to join in on the thrills of a fantasy version of himself. These were, perhaps, small recompense for the real thing he'd once known. "Never say 'no' to adventures," as Fleming advised in
Chitty Chitty Bang Bang
. "Always say 'yes', otherwise you'll lead a very dull life."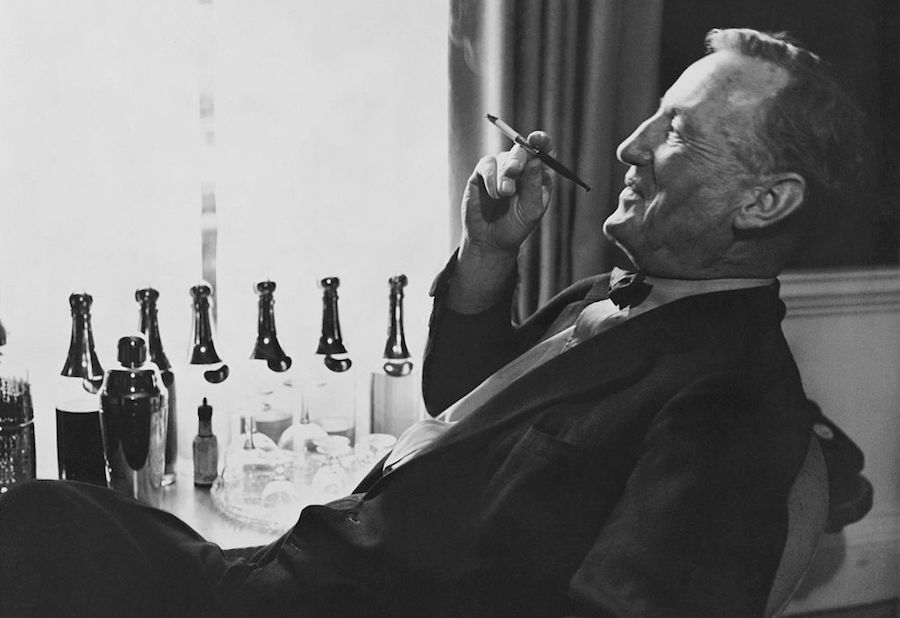 From the author who dubbed his own novel a "dreadful oafish opus" this grinning photograph seems appropriate in light of the fact that in 2008, The Times ranked Fleming 14th on its list of "The 50 greatest British Writers since 1945".