Words of Wisdom: David Mason
The Rake speaks to David Mason, Creative Director of Mason & Sons and an aficionado of British design, on economics, style and reveals that there's a solution to the equation of whether heritage and technology can coexist.
It was at first a completely surreal experience meeting Mr David Mason, probably more so for our photographer who was certainly dumfounded when he digested the fact that we were sitting in Ringo Starr, John Lennon and Jimi Hendrix's old home in Montagu Square, Marylebone. Warmly greeted on the threshold of this Georgian townhouse, we proceeded to ensconce ourselves, talk politics, economics and how menswear, in particular the tailoring landscape has changed in recent years. All the while an imperfect, yet perfectly aligned series of framed black-and-white photographs of the building's famous past-occupants peered down on us, niggling my OCD tendencies. With the aid of his eldest son Elliot, his right-hand man, Mason is leading the charge to represent the best of British craftsmanship and its arsenal of heritage brands on a global scale. Alongside the house's one-to-one service, as well as a taste of British rock history, it provides a long list of ago-old British institutions underneath the umbrella of Mason & Sons.
"There are good signs and there are bad signs that result from Brexit. Now, we're focusing our attention on the United States, which has been our biggest market probably for the last 20-25 years, and as a result, it's a good opportunity to make it even bigger with the devaluation of the sterling. I had a customer from the US who came in this morning. The last time he bought a suit from me it was $1.55 to the pound, and now we are at $1.30, which may drop even further. I think the day after Brexit we did extremely well with our online sales, it's also one of the other reasons why I was there twice recently. We seem to be sourcing more materials from Europe now so a lot of our costs are in euros which is damaging to a degree. I'd rather have small margin and greater demand than great margin and no business. Roughly 70% of our business is export, so a weak sterling is good for us, if we can produce more, and source more within the UK, we've probably got a good formula.
"If our gentleman would like us to furnish his every need (which he seems to), then it's our objective to be able to do that."
Mason & Sons is now the umbrella; so we have our tailoring brand Anthony Sinclair, which we revived in 2012. We picked a particularly good year to revive James Bond's original tailor, as it was the 50th anniversary of the Bond movies and the Olympic Games were being hosted in the UK, which were opened by her Her Majesty the Queen and lo and behold, James Bond (Daniel Craig). But we also have Mr Fish, who tear up the sartorial rule book with an amazing heritage borne of the peacock revolution, then we stock a number of classic English brands online; Smedley knitwear, Sunspel T-shirts, Ettinger leather goods, Pantherella socks and Derek Rose underwear. Essentially, if our gentleman would like us to furnish his every need (which he seems to), then it's our objective to be able to do that - either in person or online. With Anthony Sinclair, it's very much influenced by and geared towards the whole Bond idea and Sinclair's iconic tailoring for Sean Connery, whilst Mason & Son's isn't about James Bond lifestyle, it's about British design.
The biggest change in tailoring is of course the move towards lightweight designs. We are seeing an increase in demand for half-lined garments and unstructured garments which is new for us. Certainly if there is any area of growth, it's that, because the world is becoming more informal. I've also started seeing a sort of young group of clients who seem to know everything there is to know about tailoring and shirt making. They can take you through every stitch of a garment and that's maybe due to some of the work The Rake and others are doing. Again it's the access to information online, no matter where you are in the world that seems to be helping. We are lucky to get people who want to dress to the nines; if they can afford it then they want to buy bespoke, they don't want made-to-measure.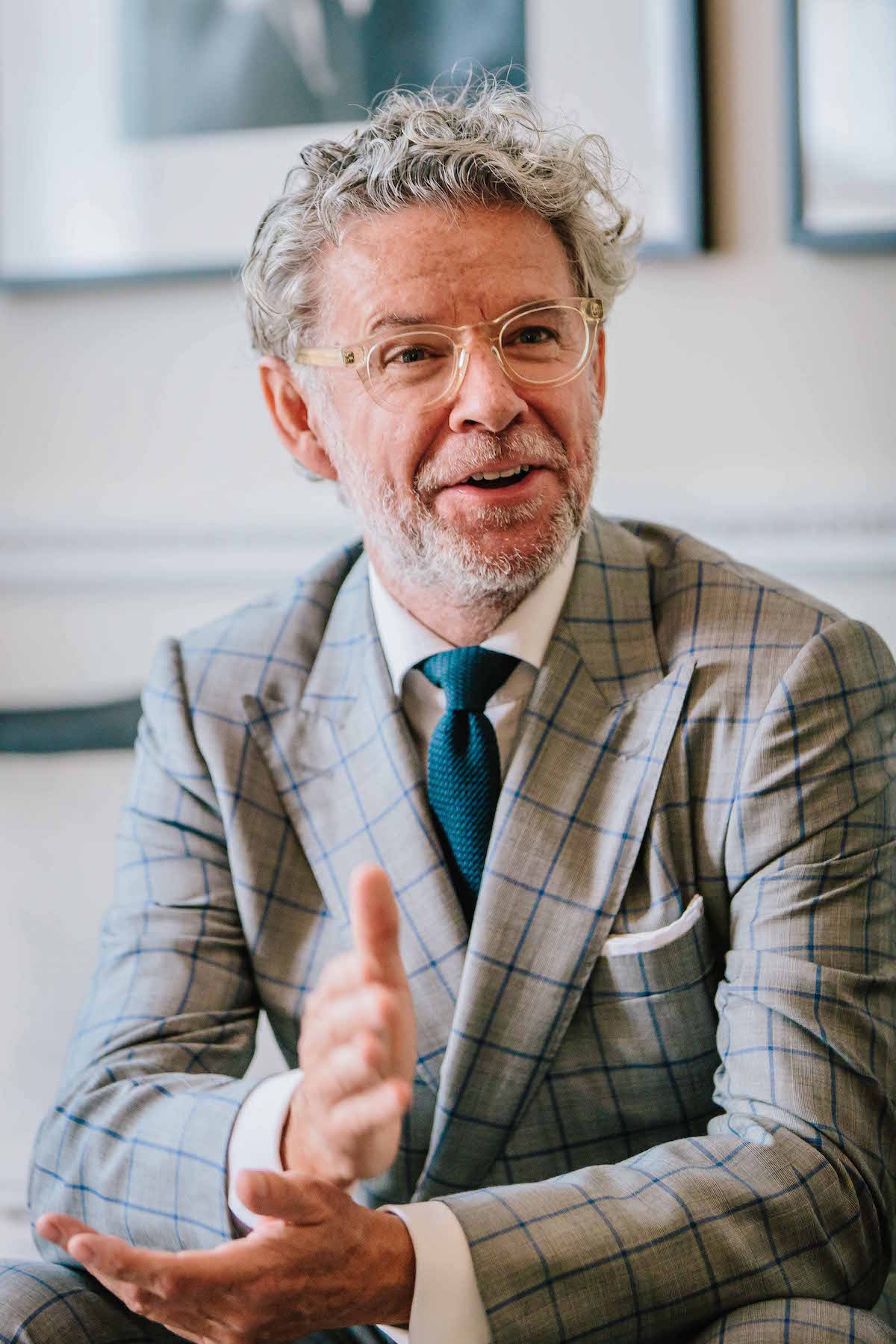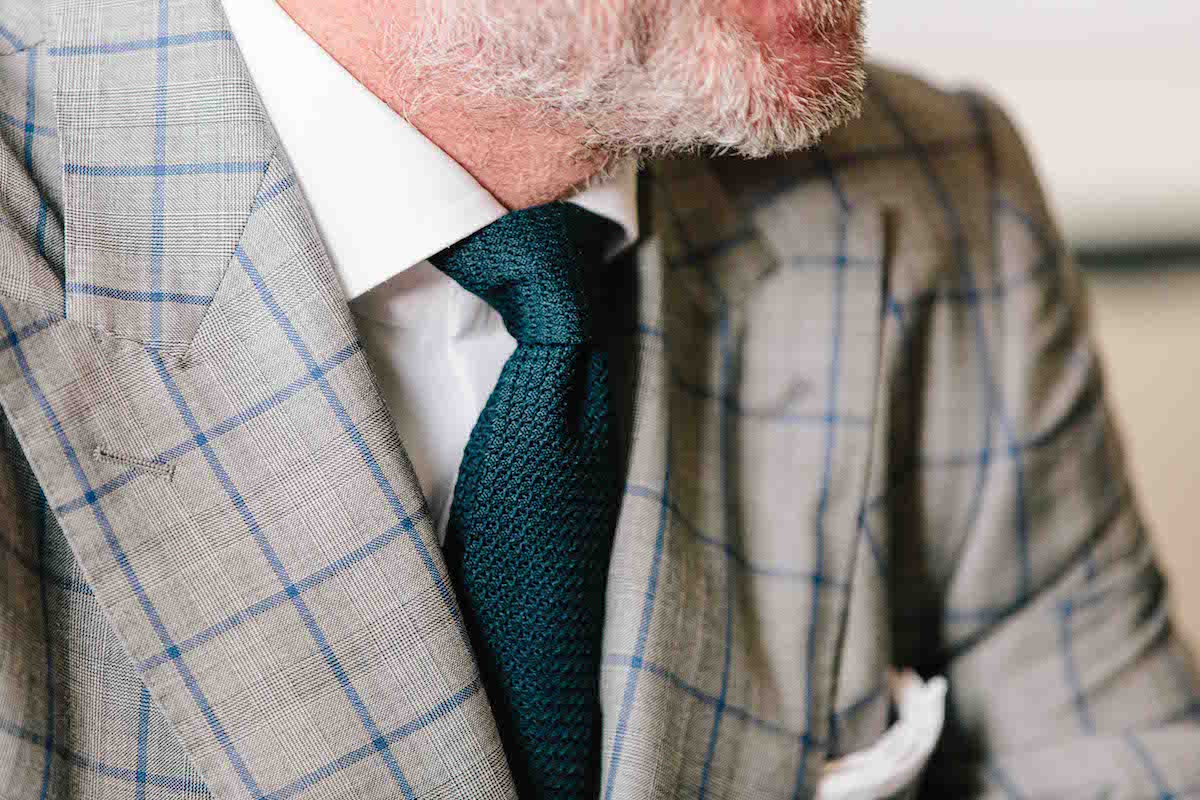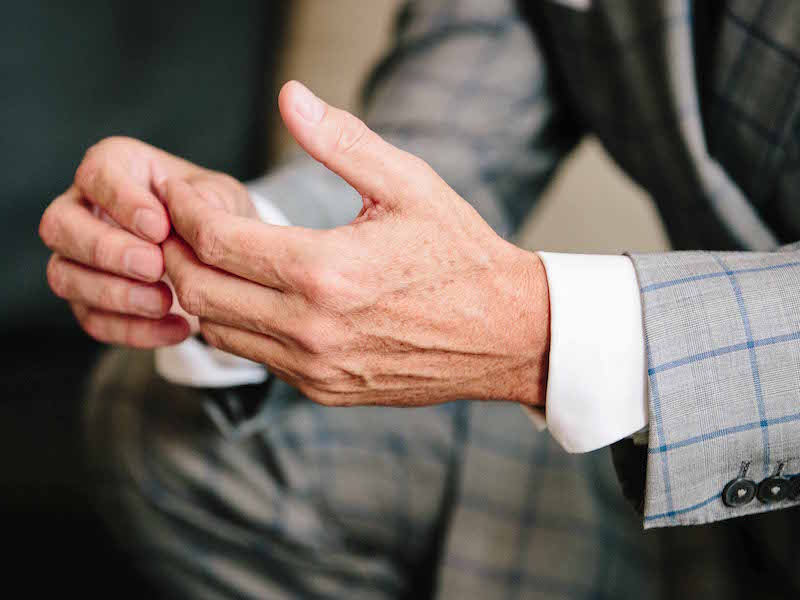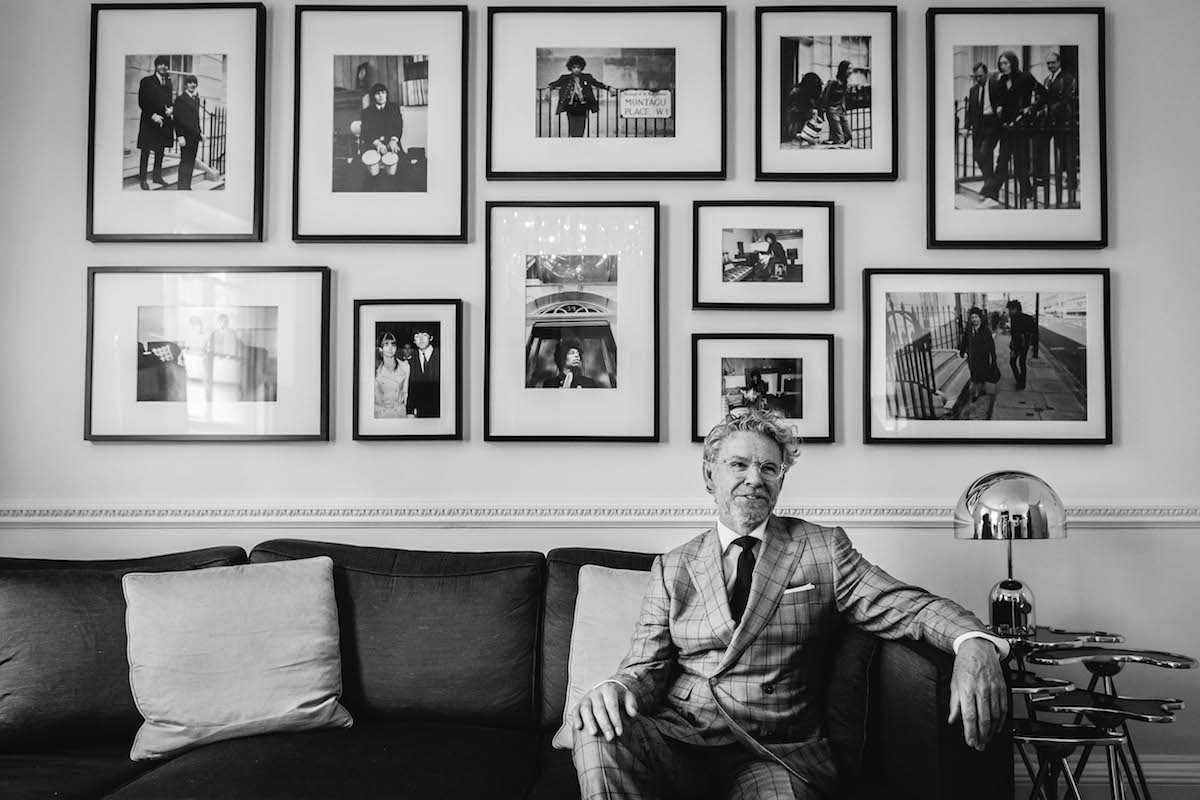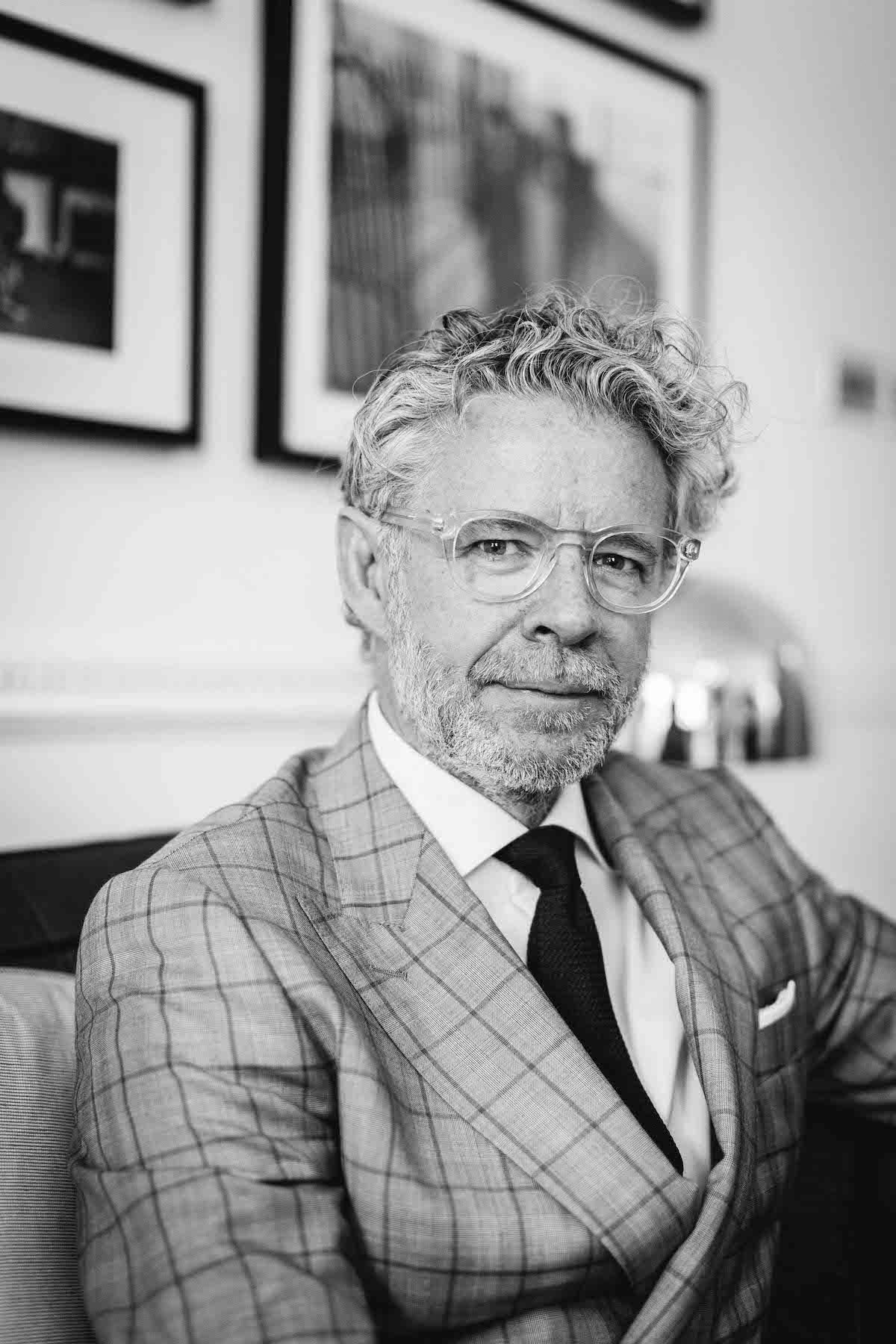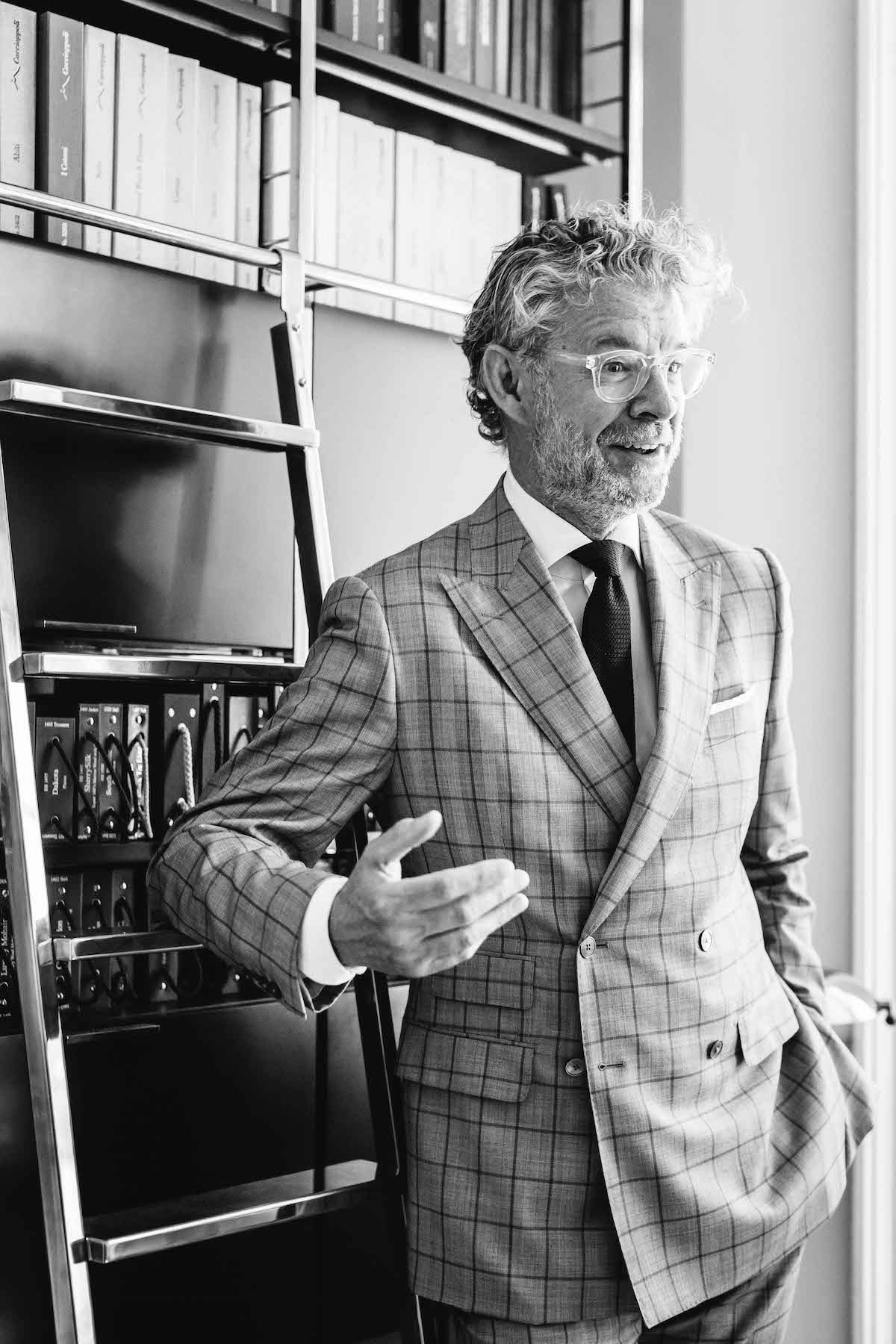 Since the dot-com boom it's all started to change. For instance, 25 years ago in New York if you had a job, you wore a suit, unless you were a labourer. There was this extraordinary concept of 'dress down Friday'. I've never really understood it. If it's okay to dress down on Friday, why don't you do it every day? When the dot-com bubble burst, there seemed to be a reaction against the dress down movement from professionals in particular. It was a confusing period, and this sort of unstructured, soft, comfortable and easy to wear tailoring I think is bridging the gap between complete formality and casual style. The whole thing is quite fluid, but still in a distinct flux - as though menswear is still figuring out the new boundaries between casual and formal.
Just before the referendum we were wondering whether to take a second location in London, which was convenient for those working in the city. We do get city professionals coming to see us in the West End, but if they have to travel to the best part of an hour to get here, spend an hour seeing us then another hour getting back to the office, not many of them can take an afternoon or a morning to see their tailor. So we are making it easier to ship clothes abroad, but for customers here in London who don't have the time to get in, we now use a courier to deliver clothes and can let our customer know exactly when his suit is going to arrive at his office. It's about delivering a contemporary take on a luxury service. Now Post-Brexit, we are thinking about looking to get a permanent location in New York. We are going to take a very modern approach to this in the last quarter of this year. Rather than go from one hotel suite to another, or get a lease on an apartment, we are going to do Airbnb for three months. And because we don't have to stay in one location, we can do a tour of the US to reach as many interested parties as possible. Obviously we will spend more time in New York than we would in Seattle, but we can tweak it and vary it according to what our guys need. It's another sort of modern disruptive advantage.
"It's about delivering a contemporary take on a luxury service."
Essentially, it comes down to operating as a luxury brand in the modern world. The Mason & Sons customer is a busy man, working in a fast-paced, international business and providing a suitable service to him is as important as, if not becoming more important, than the products themselves. So we are trying to find the most efficient way to do that, both for our gentlemen as individual clients and for us as the provider. We want to make it frictionless, offer them an experience and make it as easy as possible to enjoy good quality, English clothing. We probably do more business before 9am and post-6pm than at any other time - and that tells you something in itself.
I got into tailoring when I was 19 years old, simply because I couldn't find trousers as long enough to fit me. I was doing a degree in chemistry at university in Manchester and I had a Saturday job in a clothes shop in the Royal Exchange. I could wear the shop's ready-to-wear trousers and get them hemmed to just about the right length, but I couldn't have a turn up - which bothered me. As it happened, one of my jobs was to take the shop's alterations to a local tailor, one day I explained my problem to him and he said that he would make me a pair. I would wear them in the shop and customers would come into the shop and say 'where are the trousers that you are wearing? I want to buy them?' There wasn't much formal tailoring on offer there, it was more casual clothing. So the tailor taught me how to sew together a pair of trousers and that's where it started. Pretty soon, he couldn't keep up with the orders we had coming in so I would then do it. Apart from anything else, it was a great source of beer money whilst I was at university..."
www.masonandsons.com