How To Wear Separates
Sporting separates doesn't need to be a complex notion. The key to cracking it is keeping things simple and creating a balance, as documented by the lens of Milad Abedi at Pitti Uomo 94.
In the grand scheme of menswear, the emergence of sporting separates can be viewed as an act of liberation away from the staid and traditional tendencies of men to don a two-piece or three-piece suit in strict unison. The world is becoming less formal, of course. While the sartorial rules of old continue to shape our generic approach to tailoring, you'd be a dinosaur to think that they couldn't and shouldn't be tweaked with at the least. Separates exist in a dynamic middle ground and are the perfect mode of personal expression, as they require the wearer to shrug off uniformity.  Today's approach to separates perhaps owes something to a certain cabal of financiers who, after the crash of 2007-8 had willingly subscribed to the standard uniform of navy and grey suiting in a bid to gain financial stability, suddenly needed to up their game as central banks printed unprecedented levels of cash. Not wanting to revert back to their Monday to Thursday get-up as they were reaping the Bernanke put, but still desirous of a certain level of formality with a jacket, they opted for a sartorial pick 'n' mix with chinos, tailored flannels or denim. Overall, the emergence of separate tailoring was simply a natural evolution, the same way that sneakers have transgressed from their sporting roots and into fashionable domains.
The reason why one should consider breaking up suits is that it allows you to be versatile in your choice of ensemble and that it presents you with the ready-available option to be expressive and creative. It is, though, a hurdle that many men drastically crash and fall at. This is because there are guidelines and basic rules to follow if one wants to achieve an understanding of a casual sense of elegance.
First things first, there are four fundamental elements that need consideration: fabric, tone, pattern and fit, all of which are just as important as the other.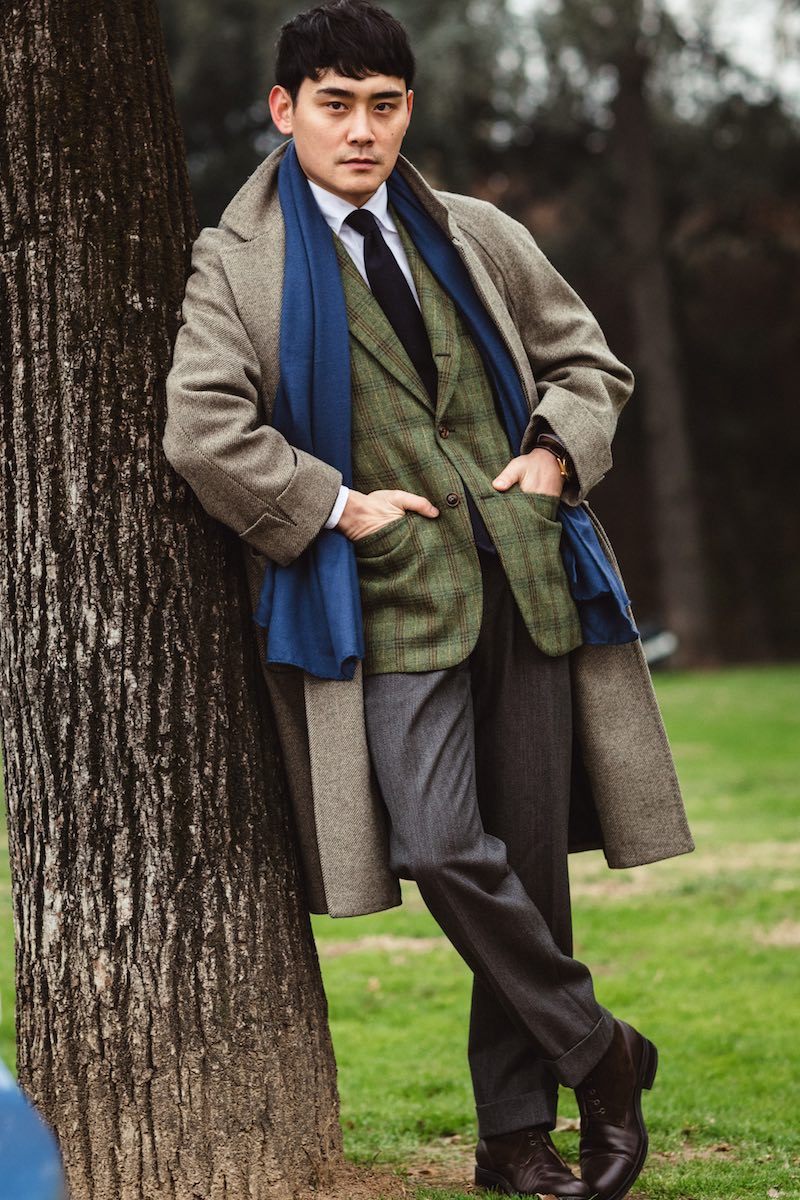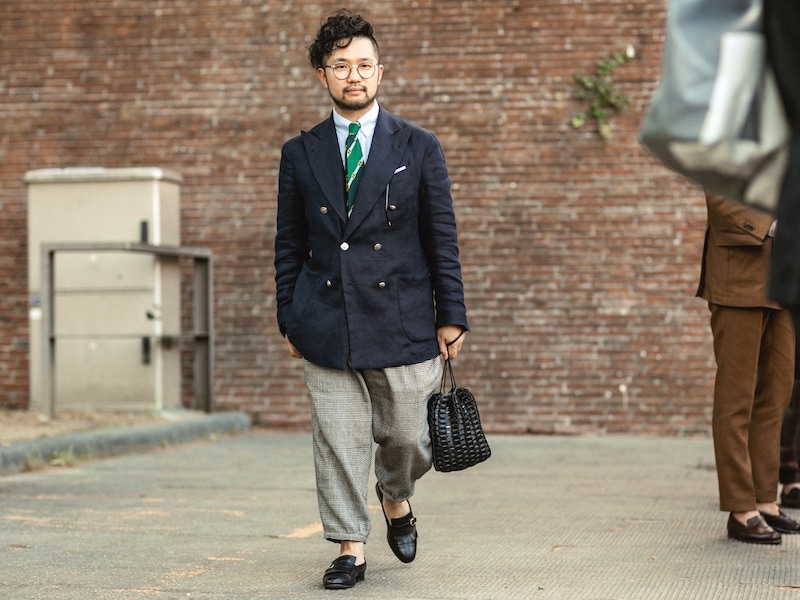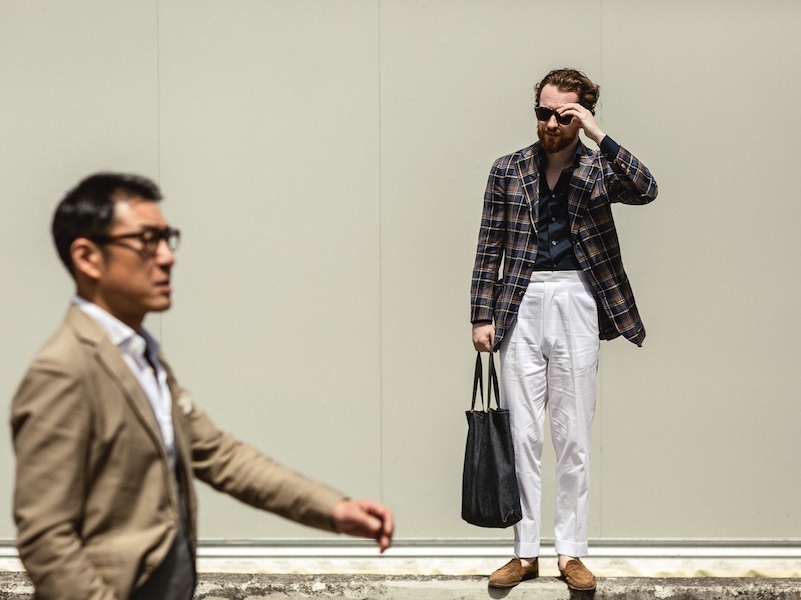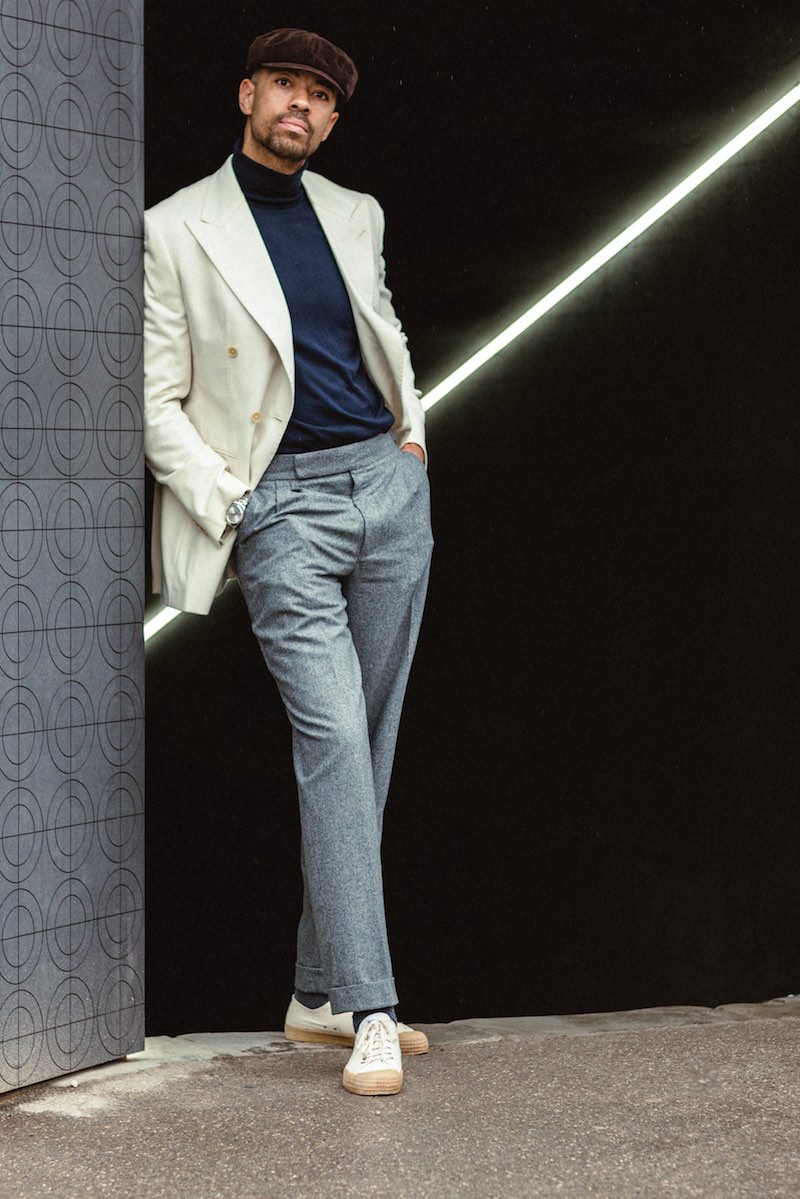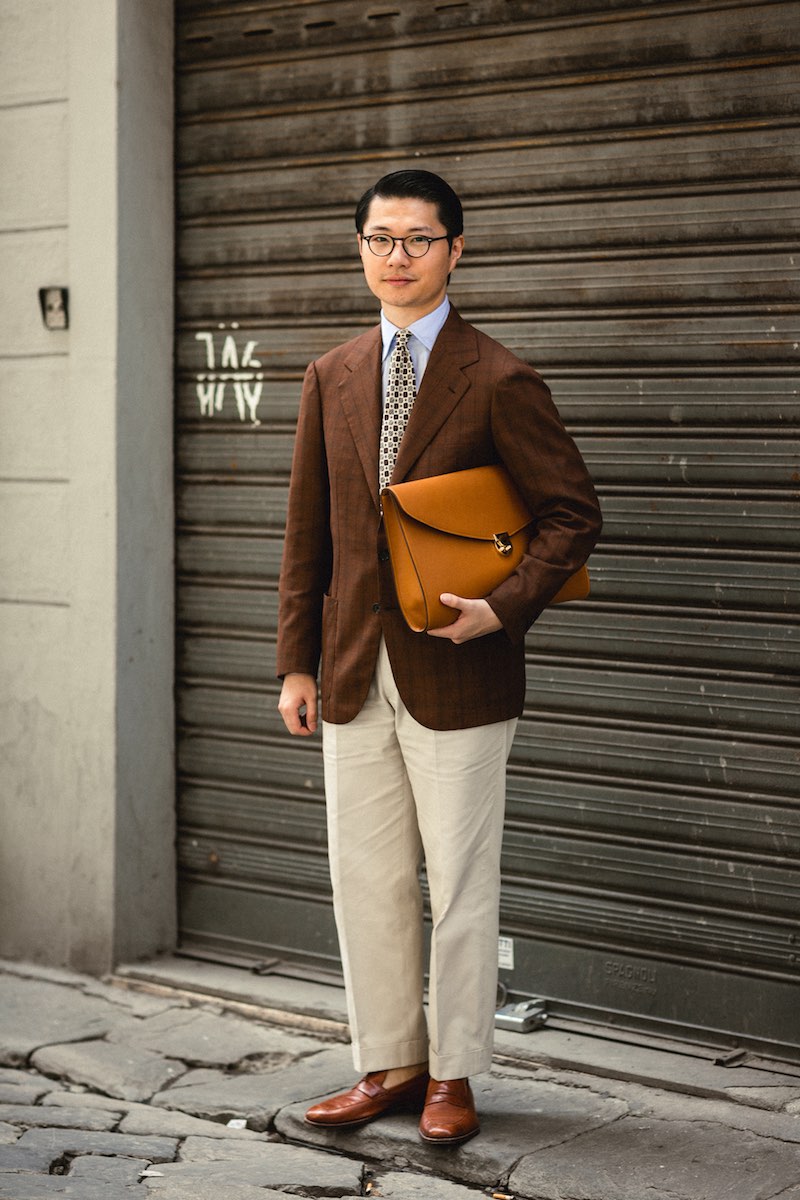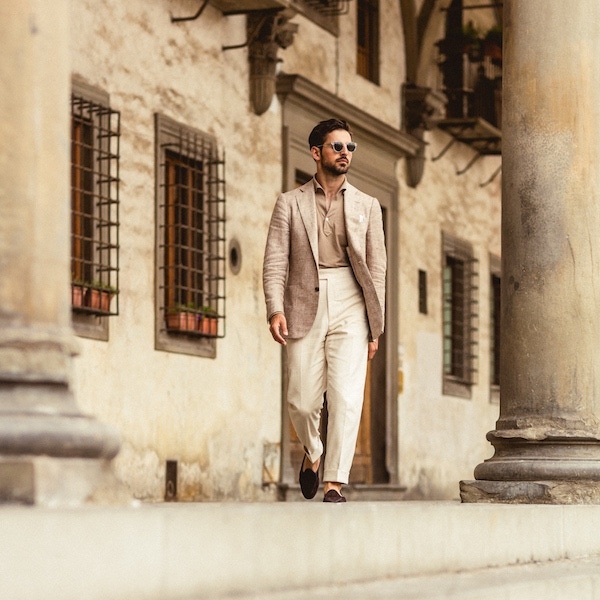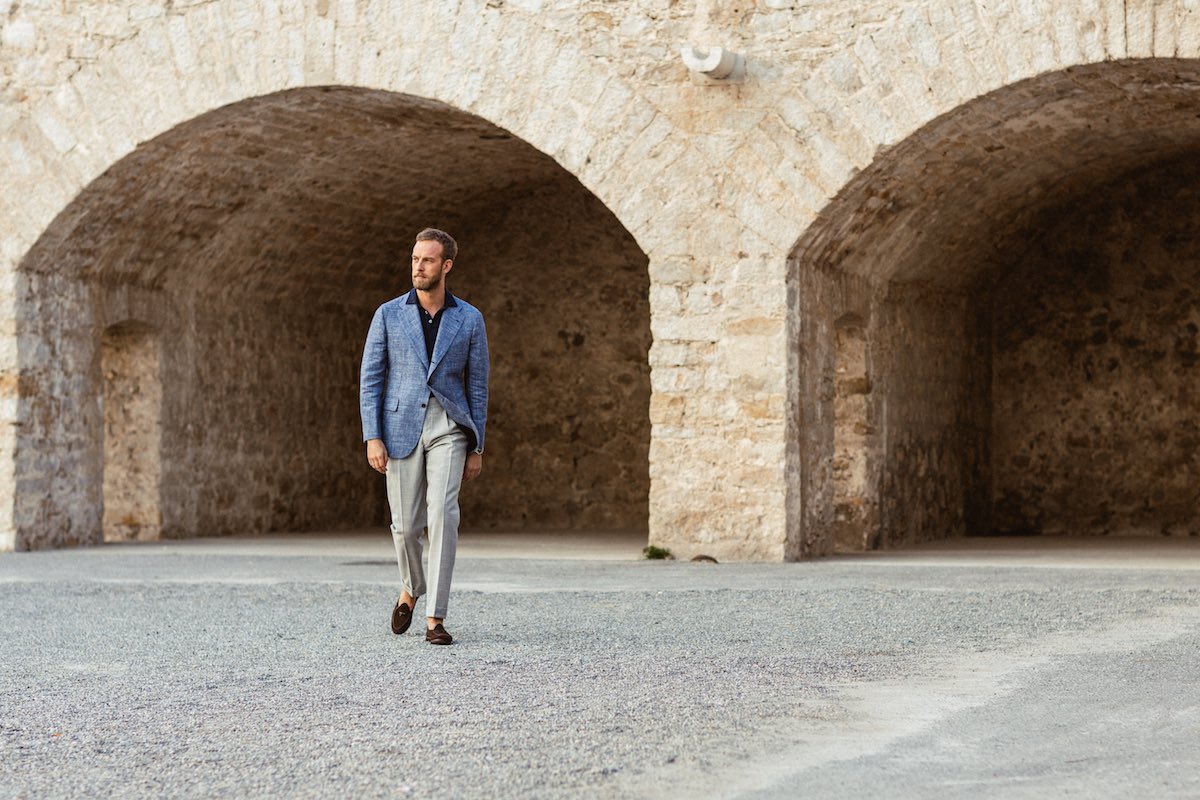 Sporting a navy worsted wool suit jacket that's cut with jetted or flap pockets has limitations when it comes to potential trouser pairings due to the formality of the style but also the nature and handle of the cloth. A formal suit jacket and its tightly woven and smooth handle don't mix well with a formal trouser due to the clashing of formalities, however, a coarse tweed jacket does due to the more casual appearance and the handle. Some perfect pairings are as follows: in winter, a navy blazer with mid-grey flannel trousers or an earthy-toned tweed sports coat with denim jeans, moleskins, flannels and corduroys; in summer you could pair a neutral or pastel linen jacket with light cotton trousers and vice-versa. The previous combinations not only offer this aforementioned point of difference in cloths but also in the whole tone of the ensemble. So, a general rule of thumb is to avoid similar colours and materials as it will only look like you've haphazardly reached into your wardrobe and made a mistake. If in doubt, reach for a mix of a neutral trouser and dark tone jacket together and vice-versa.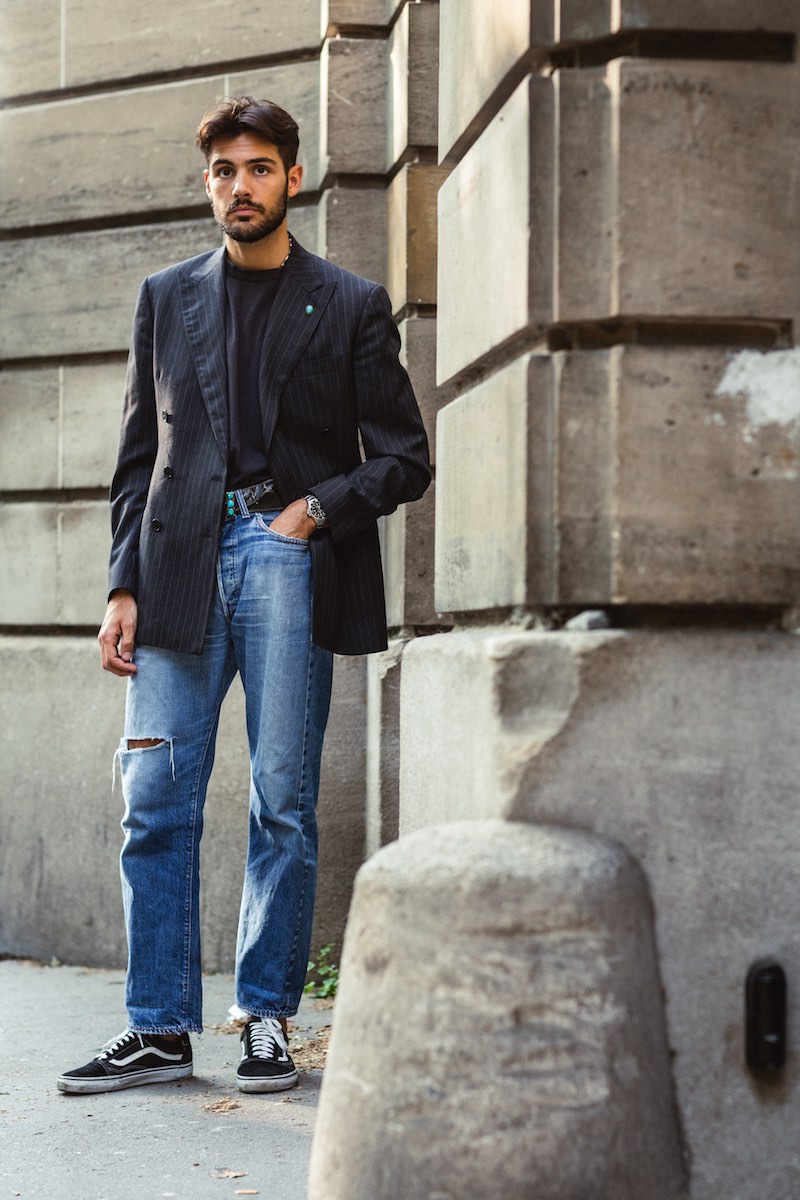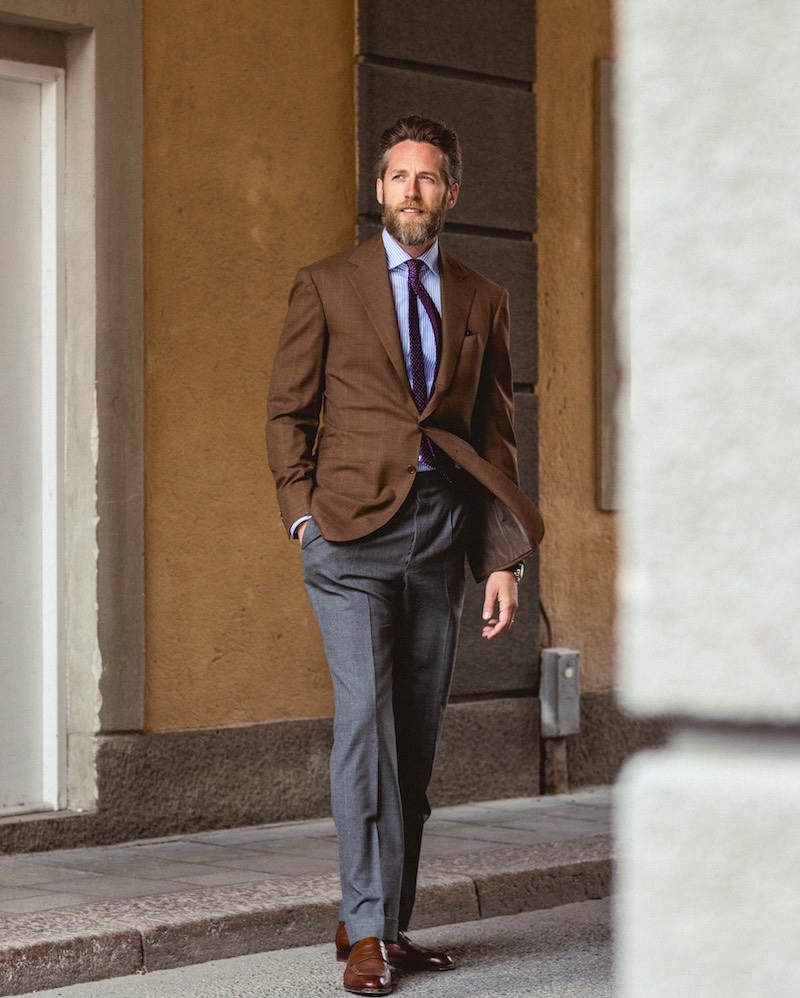 When it comes to patterns there are a few that aren't suitable to be worn as separates and nothing springs to mind quicker than pinstripes. They're simply too formal a pattern and its city-roots don't lend well to the downplaying into a casual ensemble. However, formal jacketing patterns that do work when worn as separates are, within reason, a navy windowpane with a neutral trouser and a traditional Prince of Wales check with a monochrome trouser, such as white cotton chinos or black denim jeans. Elsewhere, with less formal patterns such as earthy and rich gun club checks, houndsteeth, Prince of Wales, Donegals and herringbones in flannel or tweed, stay clear of patterned and textural trousers and in doing so, let the jacket do the talking. Another general rule of thumb is that flannels and tweeds are a very happy couple, as long as there's this point of difference in tone.
The last touch point is fit: the silhouette from the shoulders and down to the hems needs to be balanced and consistent throughout. For instance, a wide-leg, roomy trouser would create an imbalance in silhouette with a well-fitted jacket that's cut with a soft shoulder and nipped-in waist. Whereas, a slim fitting sports jacket with the aforementioned design traits worn with a tapered pair of denim jeans works harmoniously. If you're not already following The Rake on Instagram (@therakeonline), we suggest you do as you'll find a plethora of shining examples of some of the most stylish men in the world rocking separates. Just follow the aforementioned rules and get creative.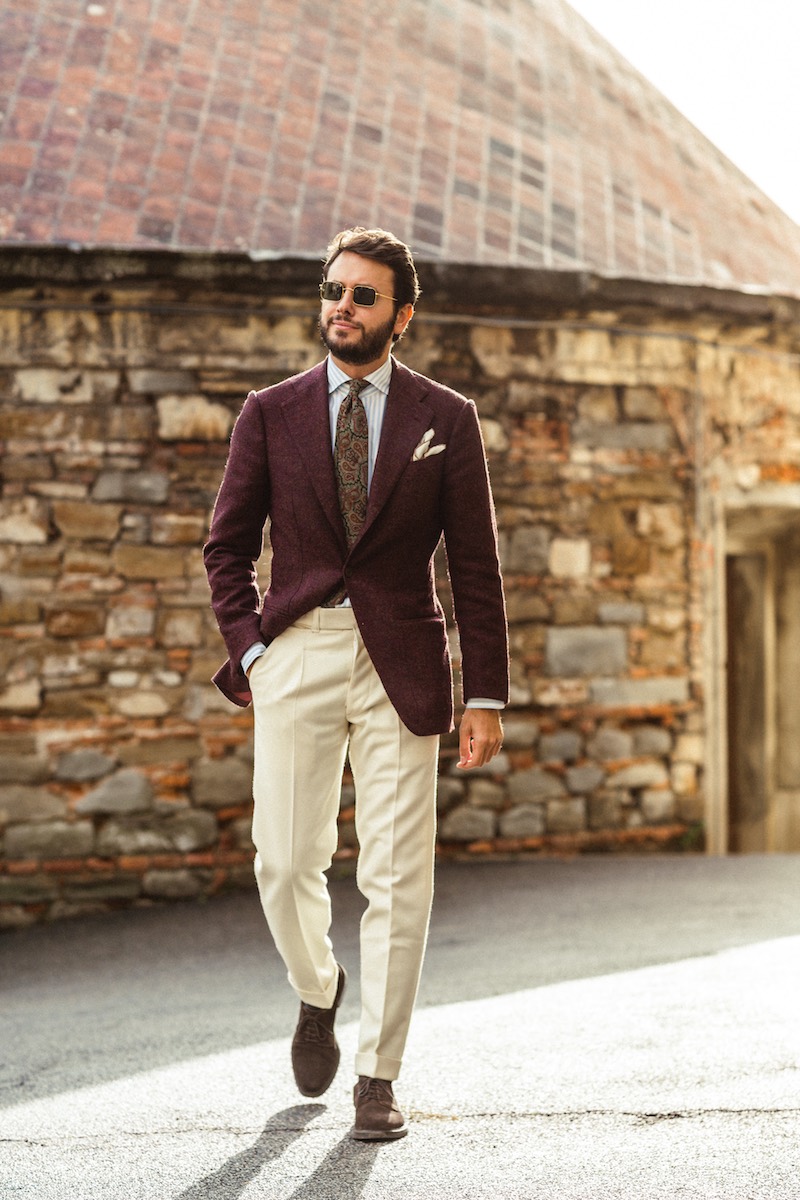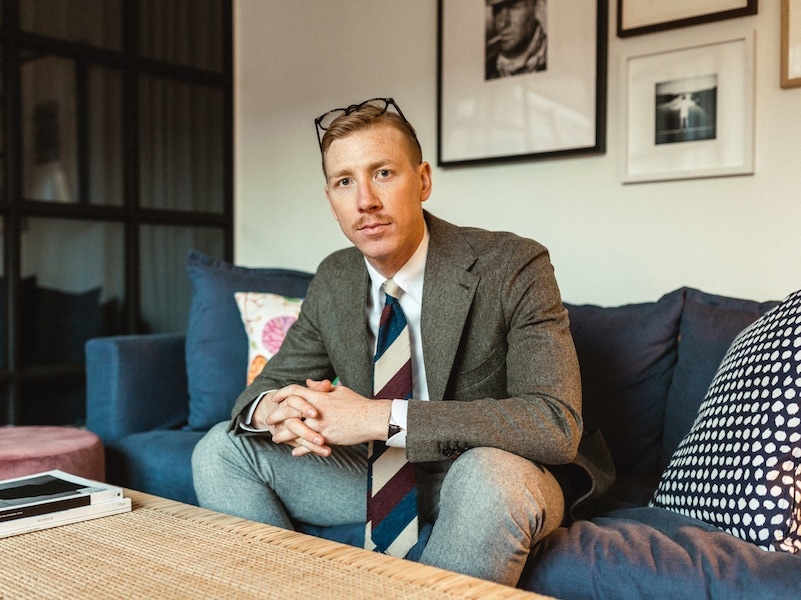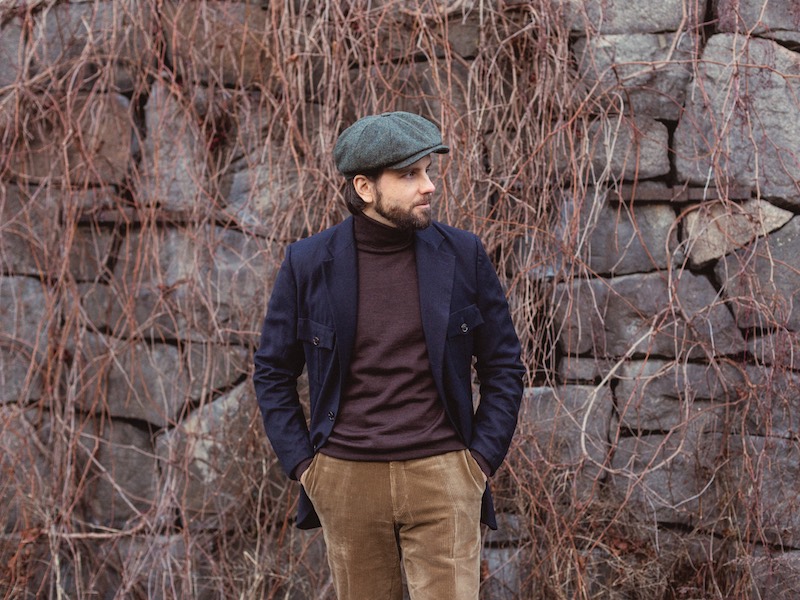 You might be wondering or questioning why I haven't mentioned any other crucial garments, such as shirts, shoes and ties. With shirts, due to the broken nature of the jacket and trouser, it's key to anchor both together with a white, off-white, pale blue or washed denim shirt style. Bengal stripes can also be worn, but take into account the two key tones of the ensemble being the jacket and trouser. With shoes, a vogue choice when it comes to separates is a cropped trouser that unleashes some skin around the ankle. This is where a simple Penny loafer, Belgian or sneaker comes into play.
You could summarise the answer of how to wear separates with a simple notion of maintaining balance, and these images, care of our a new photographer Milad Abedi, perfectly encapsulate this notion.