How to Work Out in Style
Finding elegant exercise gear needn't make you break out in a sweat. These luxurious garments will help you maintain sleek, rakish style while you work out.
It's not braggadocio. I can honestly say that I look better than 99 percent of the men in my gym. This is not down to my physique. Mine is amongst the blobbiest of 'dad bods' in the place. Nevertheless, I look great walking in and out — and working out. (In between, there are a few less-than-spectacular towel-clad moments. But let's skip over that for now, shall we?)
Years studying the art of flattering, formal menswear in the service of this publication and others guarantees that the office attire I sport pre- and post-gym is, in the words of Biggie, "sicker than your average." As a Rake reader, you're doubtless equally adept with booting and suiting. Workday gear is straightforward. Digest Flusser, Boyer and Roetzel, you're good to go. Workout garb, meanwhile? Not so simple.
Unlike men's style magazines, most of which get masculine fashion at least sorta-kinda right, there's little literature guiding what to wear during exercise, and what there is tends towards the garish and ghastly. Like all commercial periodicals, publications dedicated to (ahem) the health of men have to take care of their advertisers. One of the biggest spenders in this area is an inexplicably popular brand whose name recalls one of the body's sweatier orifices, and which directs men to dress as fluorescent lycra-wrapped pseudo-superheroes. In servicing their clients and maintaining cashflow (protein supplements are expensive, bro), fitness mag editors have little choice but to promote this type of aesthetically abhorrent product.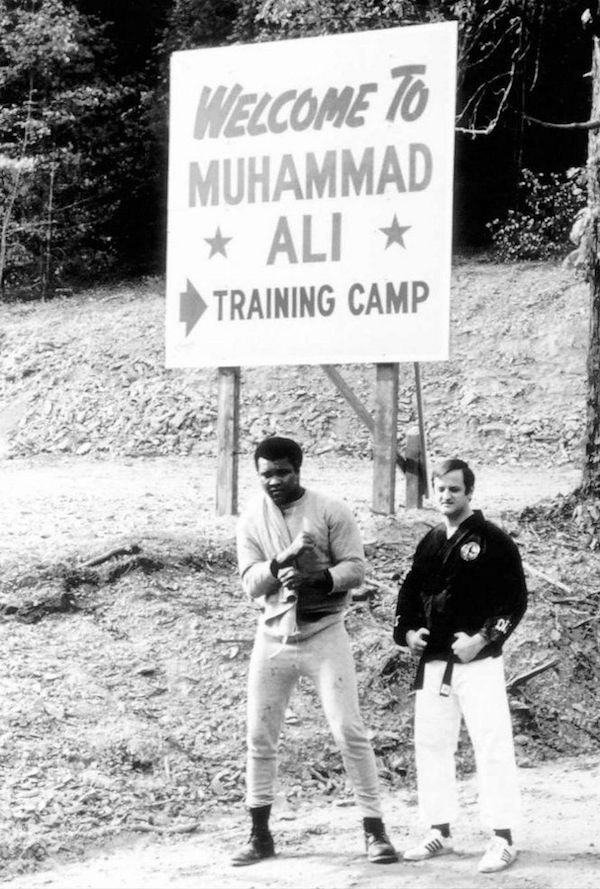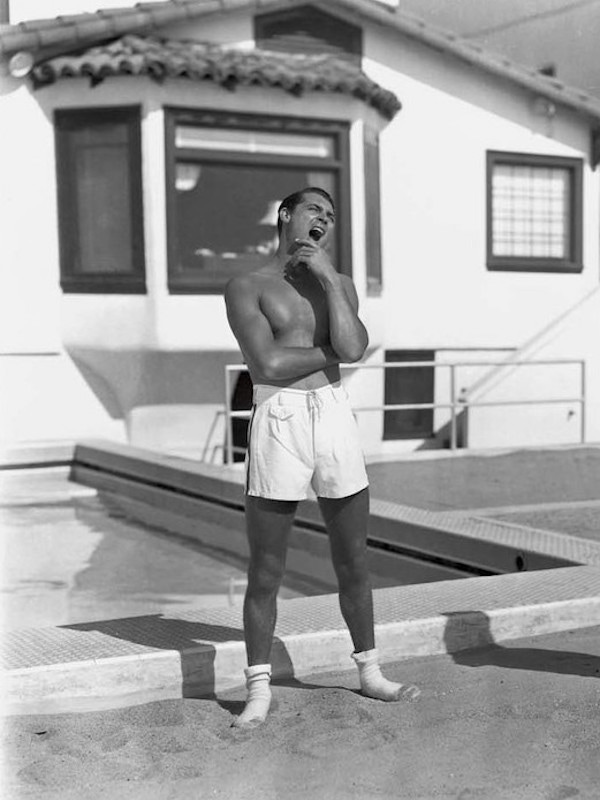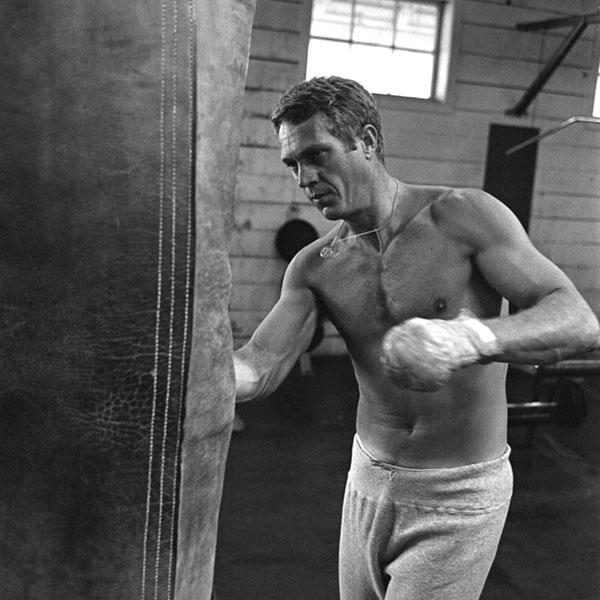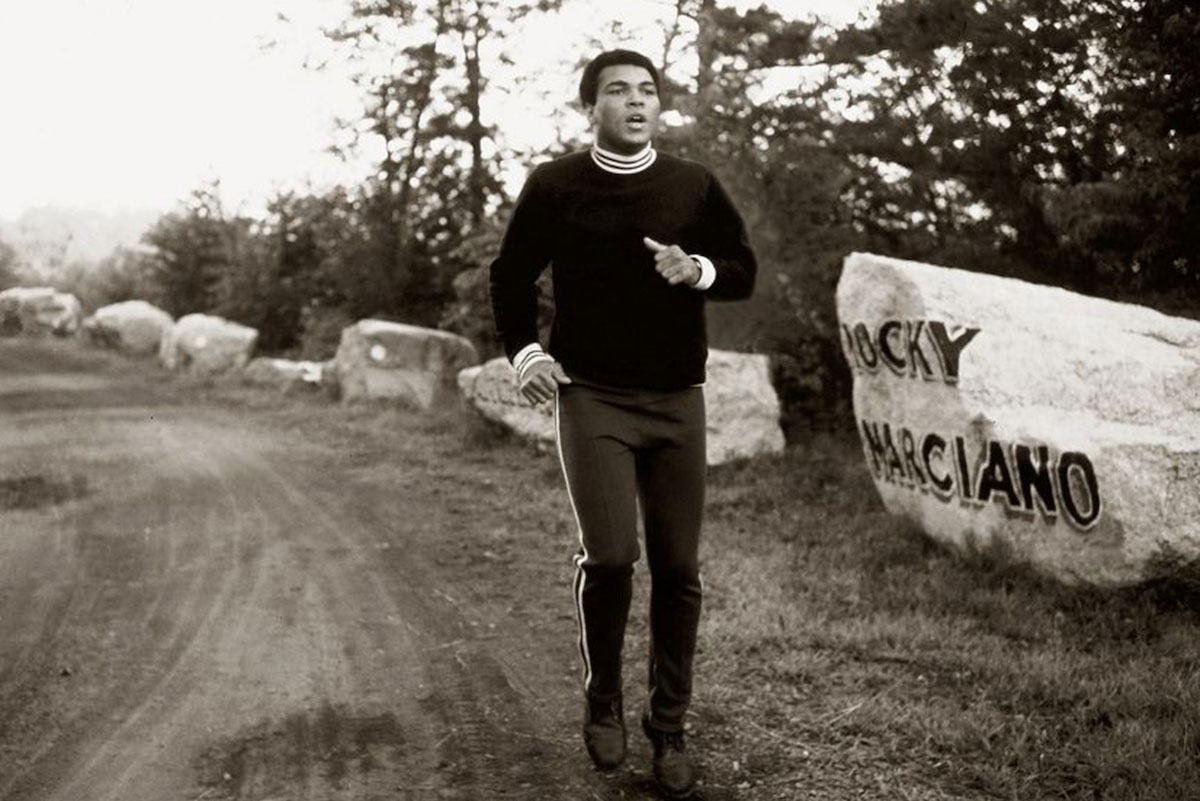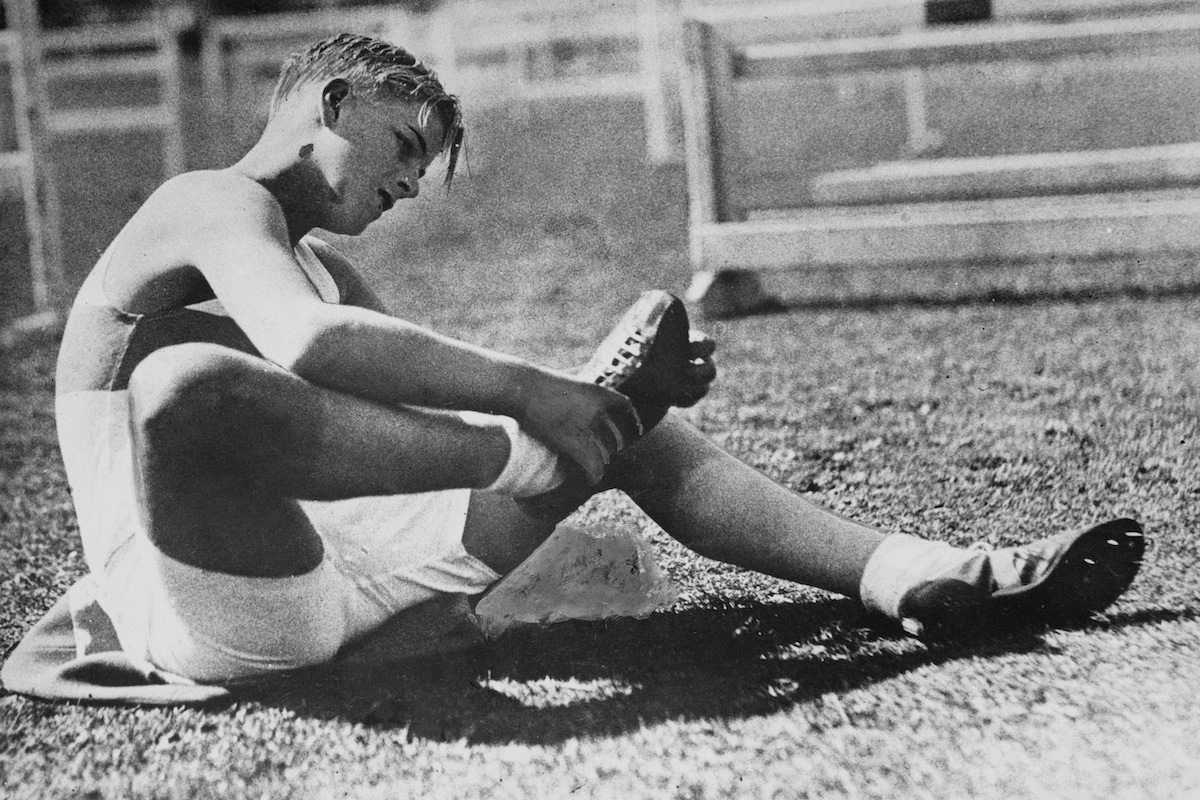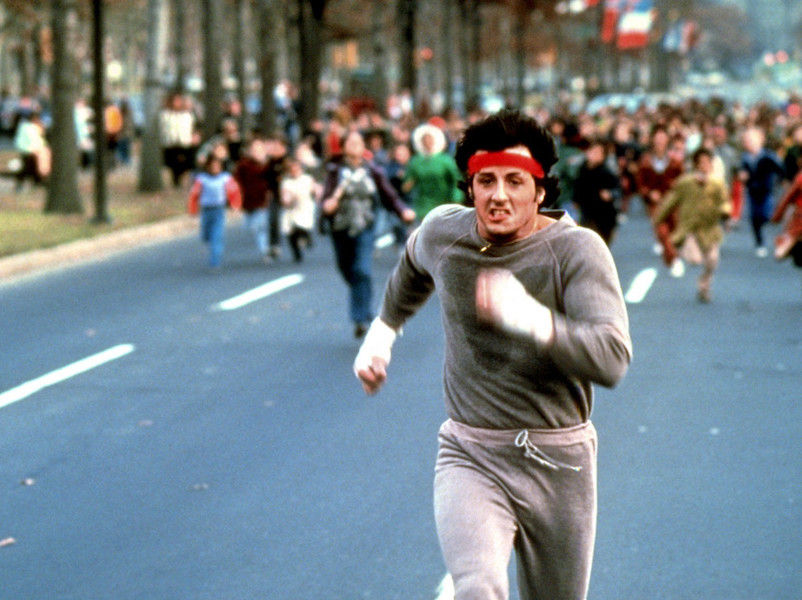 Do not be taken in by all the advertising-driven glossy coverage of ugly ultra-modern sportswear. Sure, it's good sense to purchase exercise attire cut from space-age sweat-wicking textiles — but please, do avoid out-of-this-world colours, ridiculous prints, Marvel comic motifs and 'clever' #fitspo slogans. Unless you're wearing a favourite old alma mater or band tee (a perfectly acceptable self-expressive gym-wear move), or the logo of one of the iconic sports marques (Nike, Adidas, Lonsdale, Fila, Champion, Everlast, etc.) keep things as plain as possible, with branding either absent or highly understated. Touches of high-visibility reflective tape are a savvy and safe move if you're a road-runner or cyclist, but leave fluro to the ravers. With few exceptions, the style-wise exerciser restricts his workout colour palette to black, red, white, dark blue, charcoal and shades of grey.
Going all grey is a great move, actually. Grey marl, in particular, is a failsafe athletic classic that never goes out of style. In a coordinated grey marl tee or sweatshirt and trackpants, with a white towel draped artfully over your shoulder or tucked into the neckline, you'll channel old-school cool Steve McQueen or Paul Newman — maybe even the G.O.A.T., Muhammad Ali. The look is the antithesis of a gaudy multicoloured tracksuit. All grey cotton looks vaguely Savile Row flannel suit; all bright nylon, suspiciously Jimmy Savile.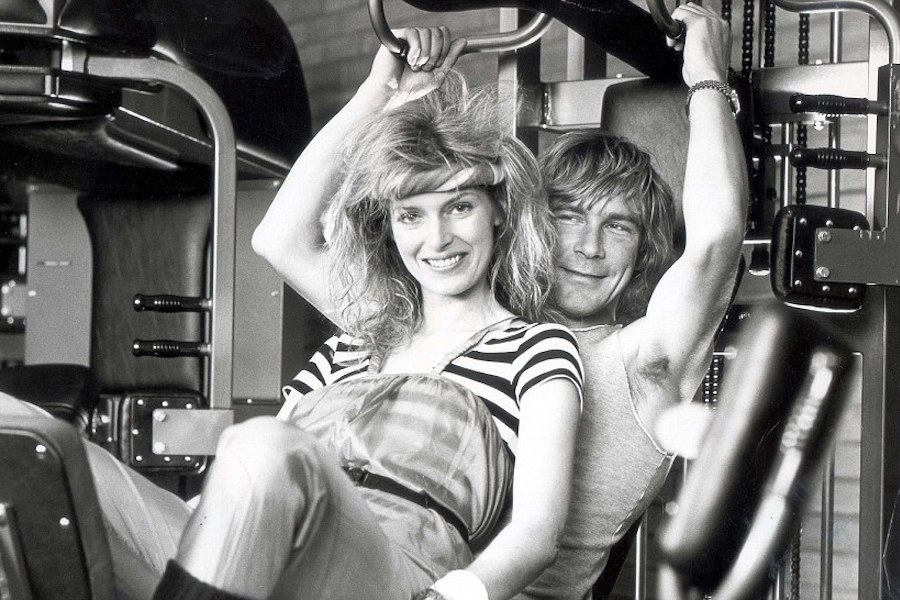 When it comes to footwear, leave the designer trainers at home and buy whatever sneakers are fit for the task. Subdued hues are more advisable than neon, and modern classics (like the evergreen Nike Air Max 90 or new Adidas Iniki Boost) provide a good balance of functionality and subtle styling — ideally you want sneakers that, if you took them travelling, you could wear just as easily on the hotel gym treadmill as the airport's moving walkway. Hose-wise, sockettes are OK. But with their retro-sporto look, mid-calf tube socks are back in a big way. Just don't throw your money away on Vetements' £50 versions, s'il vous plait.  
When wearing running tights (yes, they stop the chafing — it's alright, honestly), please, do strongly consider throwing a pair of shorts or track pants over the top. It's only polite. Speaking of good manners, while a tanktop is fine if you've got the guns, going topless at the gym is frowned upon — it's a little show-offy, and unkind to the person following you on the weights bench or machinery. It's not so tough to put on a T-shirt, is it? The right one, after all, will only make you look tougher.
Essentially, what good gym style comes down to is taking advantage of all the great new high-tech smart-textile advances the present day has to offer, while emulating the style of more sophisticatedly sporty bygone times. A good place to start is
The Rake
's selection of sharp, classic exercise-wear, which will instantly make you the best-dressed man at the gym. Well, unless I'm there, of course.