Ingrid Bergman: Swede Disposition
Even in her twilight years, Ingrid Bergman did what she had always done: repelled the Hollywood forces that would judge her, reduce her, control her.
When the 24-year-old Swede Ingrid Bergman arrived in Hollywood in 1939, there were plenty in the biz who were fairly clear on what they wanted to do to her. What they were going to do with her was a different proposition. At almost 1.8m tall and radiating a Scandinavian imperiousness, Bergman was possessed of a fine-boned beauty that was equal parts flint and Swedish symmetry. She makes modern glamour girls look like a Burbank soccer mom who's on to her third marriage and fourth nose. But it was the matter between her Botticelli-sculpted ears that made Bergman stand out. Where other starlets submitted to the studios' decreeing everything from their dates to their medication, Bergman responded with a strident "nej". She'd boarded the plane to California, and as far as she was concerned Hollywood could come to her from that point. She bent the celluloid titans to her will with a blend of moxie, smarts and, when she chose, the kind of wholesome beauty that could provoke an erection in a cassock. The independence that bulwarked her characters and personal life was forged under arduous circumstances. Her mother died when she was two and her father was around for only a decade longer. By the time she was a teen, the elderly uncle who had taken care of her knew better than to stand in the way of her momentum towards stardom.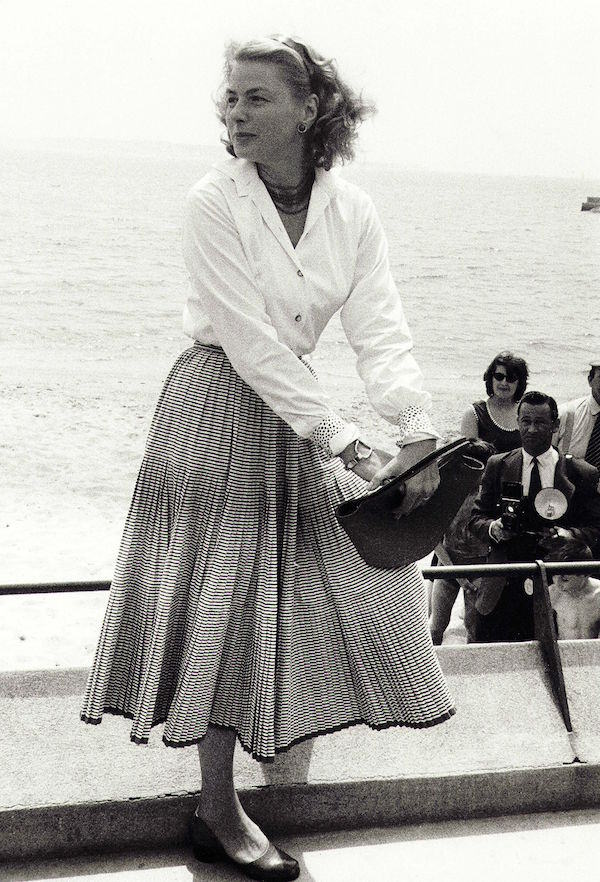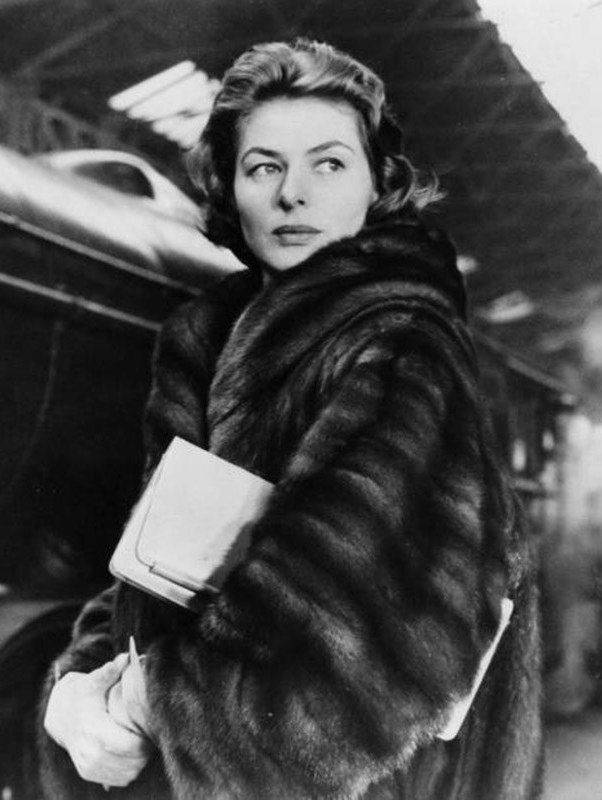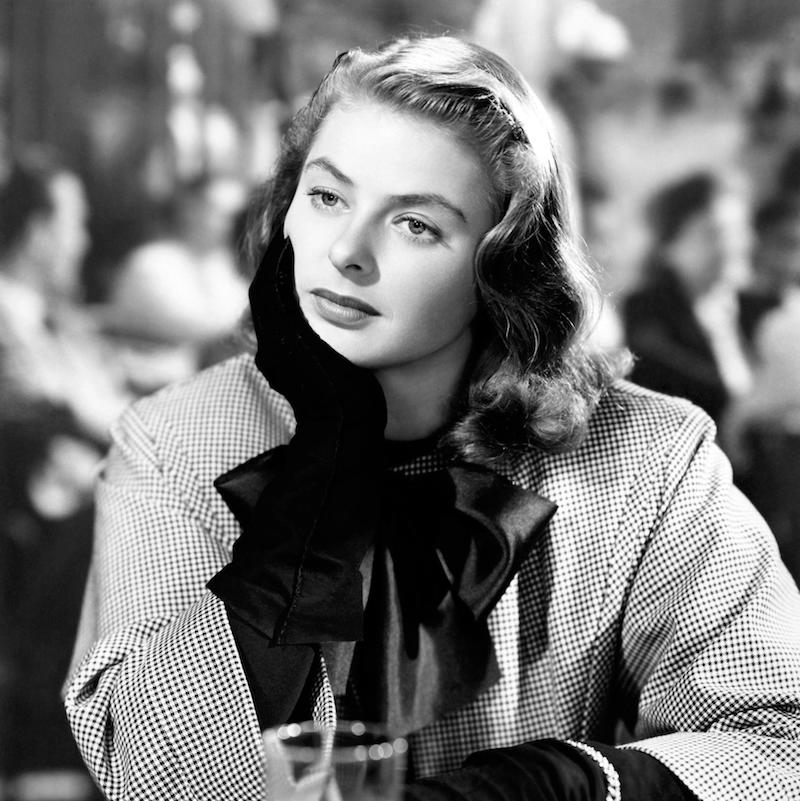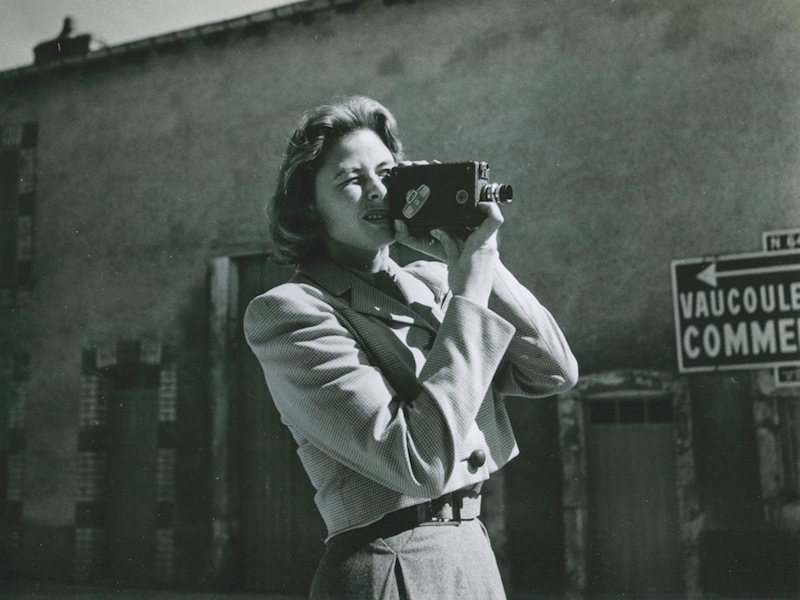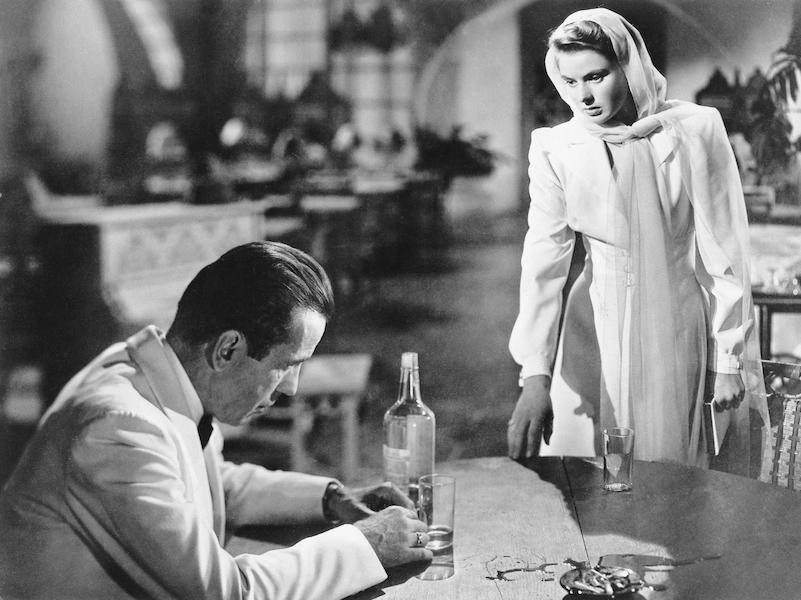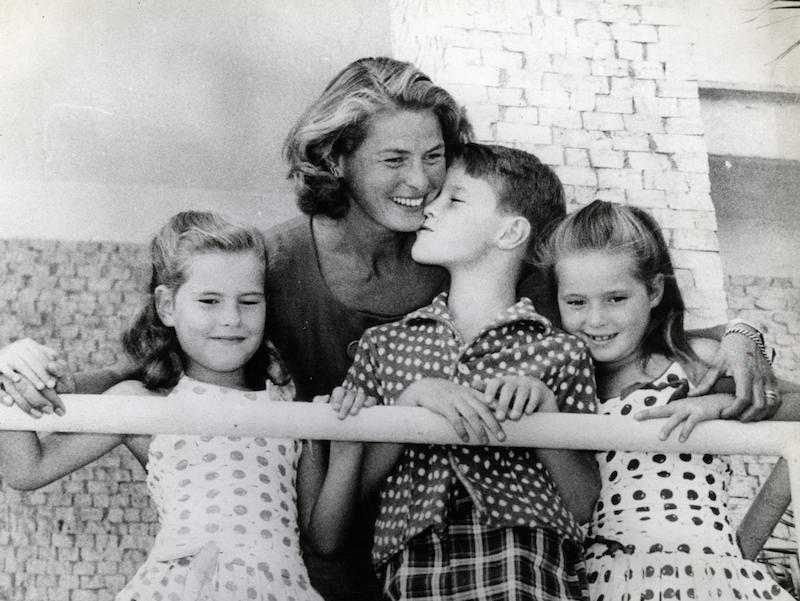 There was a detour, however. A stint at the Swedish Royal Theatre not only imbued Bergman with a grab-bag of thespian fundamentals the equal of Welles or Gielgud, but also provided her with the nous to call 'bullshit' on a sub-par narrative. Simply put, by the time she arrived in Tinseltown to star in 1939's 
Intermezzo: A Love Story
, she was nothing short of a bilingual Nordic goddess wunderkind who could give Olivier a run for his money on the boards while looking 
way
 better in a cocktail dress. So crucial was she to the project that instead of just buying the rights to the 1936 Swedish version of 
Intermezzo
, American producer David O. Selznick acquired its star. There wasn't an actress in Hollywood he believed could do it justice. Lana Turner? Veronica Lake? Oh, please. Bergman spun phrases of silvery eloquence when many of her contemporaries relied on teeth and tits. Consider: "A kiss is a lovely trick designed by nature to stop speech when words become superfluous." Find me a comparable tweet from Jennifer Lawrence and I'll go vegan. By the time she returned to the U.S. in 1943, after fulfilling some contractual obligations in her homeland, she was already being hailed, with some hyperbole, as 'Sweden's illustrious gift to Hollywood'. She delivered a note-perfect performance in what is considered a near-faultless piece of cinema: 
Casablanca
. As the star-crossed paramour Ilsa Lund to
Bogart's
Rick Blaine, she blended Katharine Hepburn's strength with
Audrey Hepburn
's beauty and burnished the two with a patina of her own. When Bogie raised his glass to her with the immortal farewell, "Here's looking at you, kid", he did it for men living and yet to be born. The line "Play it again, Sam" is one of the greatest movie misquotes of all time. What Bogart actually says is, "You played it for her, now play it for me, play it, Sam." But no matter: the song Bogart was referring to —
As Time Goes By
— became an apt soundtrack to Bergman's entire career. With each year and film, the adoration grew deeper. Her gifts in front of a camera were almost as good as her knack of choosing roles like a veteran thesp. In refusing the mighty Selznick, she once said: "I won't do this movie because I don't believe the love story. The heroine is an intellectual woman, and an intellectual woman simply can't fall in love so deeply." You said it, sister. And this was more than 10 years before Marilyn was reduced to flashing her underpants in order to create memorable movie moments.
In 1943 Bergman received an Oscar nomination for 
For Whom the Bell Tolls
. A year later she won it for 
Gaslight
 and 12 months later celebrated another Oscar nomination, for 
The Bells of St Mary's
. It was off screen in 1949 that Bergman faced her greatest challenge. While filming 
Stromboli
 in Italy she fell hard for director Roberto Rossellini and soon left her husband, Dr Peter Lindstrom, and her daughter. Conservative America was outraged that a woman could abandon her family in such a manner, especially as she was pregnant to her new lover. But Bergman was never one to be pushed into roles she wasn't interested in, so she responded to the 'home wrecker' taunts with characteristic sangfroid. "I have no regrets," she said. "I wouldn't have lived my life the way I did if I was going to worry about what people were going to say." And as with her screen performances, you believed it. She and Rossellini married and the couple had two children, Isotta and
Isabella
. But talent and box-office allure trumps the moral majority every time. As
Cary Grant
noted: "There are only seven movie stars in the world whose name alone will induce American bankers to lend money for movie productions, and the only woman on the list is Ingrid Bergman." For 1956's 
Anastasia
, Bergman took home her second Academy Award. As the decades rolled by, she settled into a patrician grace, and in 1978 received her final Academy Award nomination, for the bittersweet 
Autumn Sonata
. The scandal was forgotten and the word 'icon' was the go-to phrase. Wryer than a fresh-baked sourdough, she would later remark, "I've gone from saint to whore and back to saint again, all in one lifetime." True to form, she forged new territory in her final performance, as the Israeli Prime Minister Golda Meir in the 1982 TV mini series 
A Woman Called Golda
. Bergman won the Emmy for best actress but died in London from cancer before the ceremony, almost as if to ensure we would be talking about her after she was gone.
Originally published in Issue 39 of The Rake, April 2015. Subscribe here to read more.