The Innovative Fabrics Shaping Menswear
High-twist, high-performance and high-tech: the latest innovations in fabric are designed to accommodate the modern consumer's demands without compromising on style.
"This cloth does not crease" is a claim I have heard proudly associated with many wool and wool-blend fabrics over the years at various textile fairs. I am usually quite dismissive and say I have absolutely no use for such a material; if I am buying suiting, I need cloths that are really good at creasing. I need a cloth that will hold a really sharp crease in the front and the back of the trousers. When I reveal my reasoning, it is explained (usually through gritted teeth) that these cloths will, of course, hold a magnificent crease and that the creases it avoids are the unsightly ones at the back of the knees and at the elbows. Impressive stuff. I have tried many of the so-called travel cloths and there are some great ones out there - fabrics that can hold the shape they were tailored into.
A recent addition to this genre is the iTravel collection from Lanificio Cerruti. Fresh to the touch and springy in feel, it has a stain-proof and water-resistant finish that is applied with nanotechnology that lasts beyond several dry-cleans. Although with a stain-resistant finish and excellent recovery, dry-cleaning should be a rare occurrence. The iTravel bunch is ideal for suits, blazers and trousers.
But of course, in the modern world of business and travel, dress codes are relaxing, updating and evolving.
Vitale Barberis Canonico
of Italy has recognised this and created a whole range of technological cloths that combine the best features of wool with innovative finishes. Their Earth, Wind & Fire collection celebrates the elegance of their classic collection of worsteds and woolen flannels with high performance. What I admire most about this collection is that it harnesses all that is best about natural fibres and enhances them rather than masks them. Wool is naturally hypoallergenic, moisture-wicking and fire-retardant before it has any additional properties added to it. It is also supremely stylish. A recent cloth from Vitale Barberis Canonico combines a modern silk and wool jacketing with a polyurethane membrane adding a water resistant element and breathability with minimum impact on the environment. A lightweight topcoat fashioned in this material could take the wearer from airport to smart city restaurant via the boardroom with easy elegance. The modern consumer wants to travel light and craves versatility and comfort.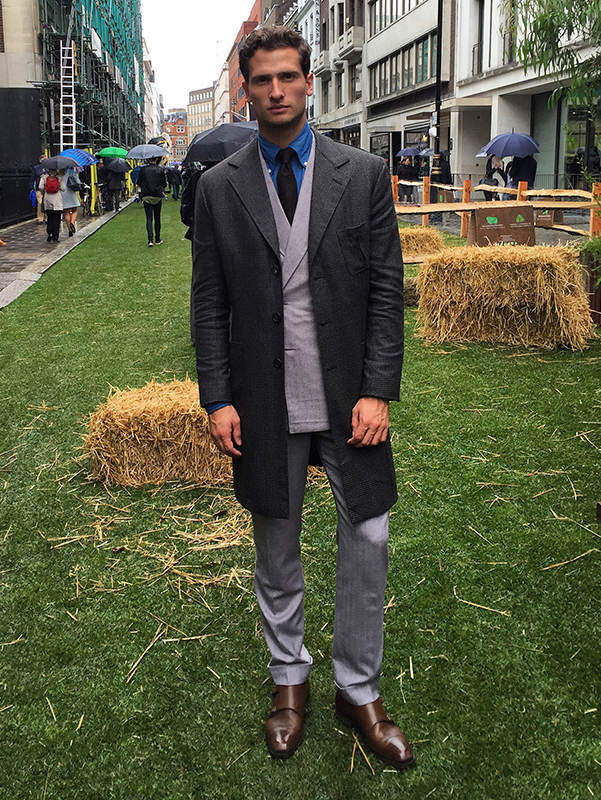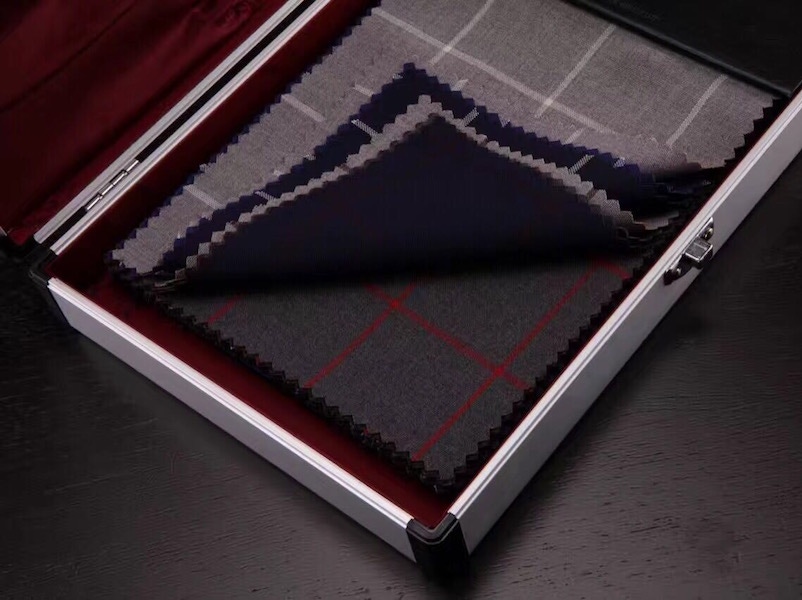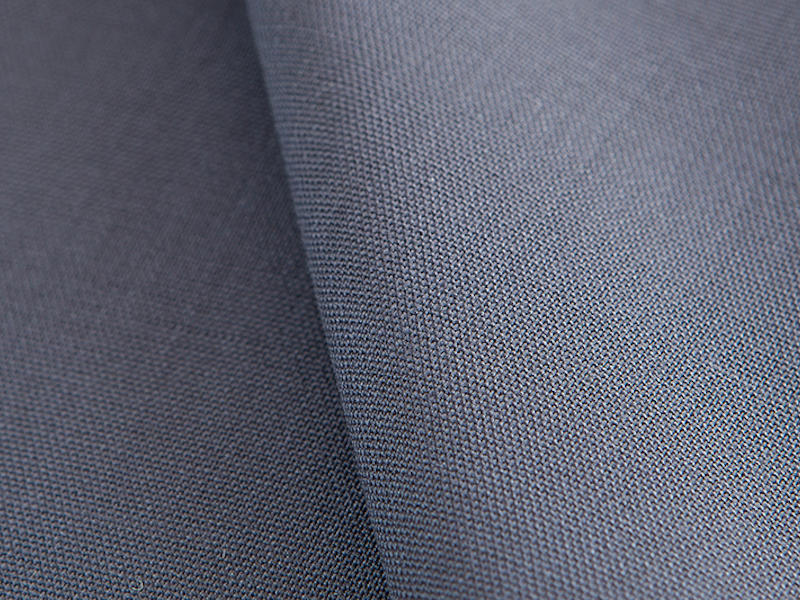 At Ermengildo Zegna, Artistic Director Alessandro Sartori and Chief Executive Gildo Zegna are using their vast cloth-making knowledge to create the next generation of bespoke. They have created high-twist but soft knitted fabrics that are transformed into clothing that blends the comfort of a jogging suit with the elegance of the traditional lounge suit.
Loro Piana, the internationally famous luxury brand and cloth mill, create some of the most luxurious travel clothing in the world using some particular rare fibres. Their iconic Martingala topcoat is designed for the motoring enthusiast and is available in a wide range of fabrics including baby cashmere and Vicuna. They all benefit from the addition of their patented Storm System which combines water resistance with maximum comfort.
Whilst the Italians are spearheading this movement, the British mills are also embracing new ideas. Innovative cloth house Dashing Tweeds is famous for bold tweeds that combine natural wool with high tech yarns such as their signature reflective thread that creates a fabric ideal for the urban cyclist; rather like a cat's eye, the fabric reflects light and increases the wearer's visibility significantly.
With all these innovations, could it be the end of the traditional, robust, heavier suiting? Dugdale Bros, the traditional English mill, doesn't think so. They are revisiting their archive and updating their classic cloths for the modern bespoke customer. Most interesting is the idea of a flannel cloth with travel qualities: with a combination of two and three-ply yarns and a water and stain resistant finish it should please even the most conservative of dresser. Just don't ask if it creases.