Ralph Lauren's succession: Retaining a vision
Arguably the most influential menswear designer of our age, The Rake pays homage to Mr Ralph Lauren, as he hands over the reins to his new CEO, Stefan Larsson.
It is virtually impossible to overstate the impact that Ralph Lauren has had on the modern retail sphere. Arguably the very originator of American international luxury, the great proponent of aspirational Ivy League and preppy men's style and perhaps the very first advocate of timeless, discreet designer menswear - he has, during almost half a century at the helm, built an inspirational global brand of positively dynastic proportions.
Ensuring the long-running health and prosperity of any such dynasty is of course a great responsibility for said dynasty's founder, and today Mr Lauren took a momentous step towards securing Ralph Lauren's unique position in luxury menswear for generations to come - handing over the baton to a new CEO, the hugely successful Stefan Larsson, formerly the Global President of Old Navy, a division of Gap Inc.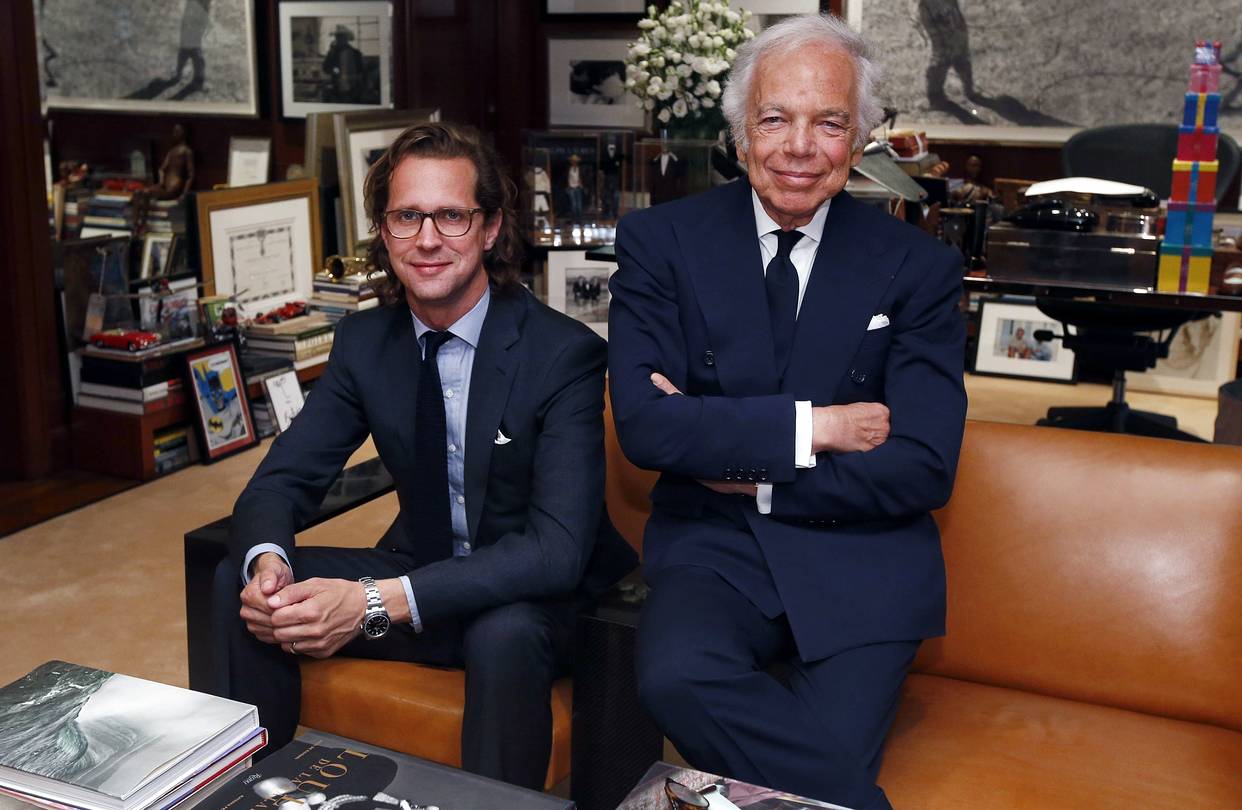 His appointment will be effective from November, at which time Mr Lauren will continue to mould the company's vision and creative direction as Executive Chairman and Chief Creative Officer. Though such news takes one by surprise - given Ralph Lauren's extraordinary position in modern retail as a bastion of timeless luxury - his continued role as the creative vision behind the brand is greatly reassuring, as is the succession of Larsson and the fact that Larsson will be working alongside David Lauren, the brand's Executive Vice President. Mr Lauren said of the appointment: 'My job is to think about the future of our company and how to move it forward. Stefan Larsson is exceptionally talented, and he will bring our company a fresh and exciting global perspective. I appreciate Stefan's unique sensibility, his honesty and his authenticity.'
Even so, Mr Lauren's footsteps are no small steps to follow, and our Founder & Editor-in-Chief, Wei Koh, puts it best: 'I've always admired the pure optimism of the RL brand, as a foreigner growing up in the USA, it was the great way to understand the finest aspects of what the US has to offer. It made you dream. The man himself is also an inspiration, both on a personal level and because of his charitable work. They say you should never meet your heroes but after meeting Ralph Lauren and getting to know him - he has surpassed every expectation in great lengths and I am honoured to call him a friend.'
Continuing on this personal note, it remains only to say that Ralph Lauren is a brand that The Rake as a team has a very great amount of respect and admiration for, and Mr Lauren's timeless and quintessentially elegant approach to men's dress has always been a valuable source of inspiration. Thus, we are both excited and reassured to hear that Mr Lauren has been so prudent in his choice of successor, and in his decision to continue to create beautiful clothing in his altered role, securing the future of his unique vision.