Invest: 1971 Ferrari 365 GTB/4 Daytona
Ferraris of the 1970s are rapidly appreciating and there is arguably none finer than the ubiquitous Daytona. This one is up for auction and it's rather special...
When Bill Harrah arrived in Nevada in the 1930s, he quickly established a lasting legacy for himself, culminating when he eventually dominated the Western American gaming landscape throughout the '50s, '60s and beyond. With more zeal and determination than money, it was not long until he had expanded a humble bingo business bought from his father for $500 into a multi-million dollar casino empire. However, whilst he was distinguished for his charismatic allure, liberal political alignment and ability to effortlessly earn respect from both customers and employees alike, his ultimate legacy lies in a warehouse made up of 200 incredibly rare vehicles in Reno, Nevada, at what is now the National Automobile Museum. Harrah began a quest early on in his life to acquire the world's biggest car collection, and his at-one-point 1,400-strong line up was testament to his dedication.
Incredibly varied, his
 magnificent compilation ranged from an 1892 Philion, the first American car, to an early 1953 Corvette, owned fleetingly by John Wayne, as well as James Dean's Rebel Without a Cause Mercury.
Above all, and even with a
'73 Cadillac Eldorado that was briefly owned by Elvis at his hands,
the casino mastermind had a particular love for Ferraris and the featured 1971 Ferrari 365 GTB/4 Daytona, adequately nicknamed the "Harrah Hot Rod", makes it particularly clear as to why. Kitted out by Mr. Harrah with numerous race car-inspired upgrades such as chunky nine-inch rear wheels, flared wheel arches and an uprated version of the original engine, this specific Berlinetta is truly individual. The Italian-crafted beige leather interior is lined with distinctly '70s Nero black seat inserts whilst the large three-spoke leather steering wheel looms suggestively across the curved dashboard. The American-spec additions of pop-up headlights, Borrani wheels and sharp angles synonymous with the Daytona contrast well with the inviting, comfortable nature of the grand tourer's interior.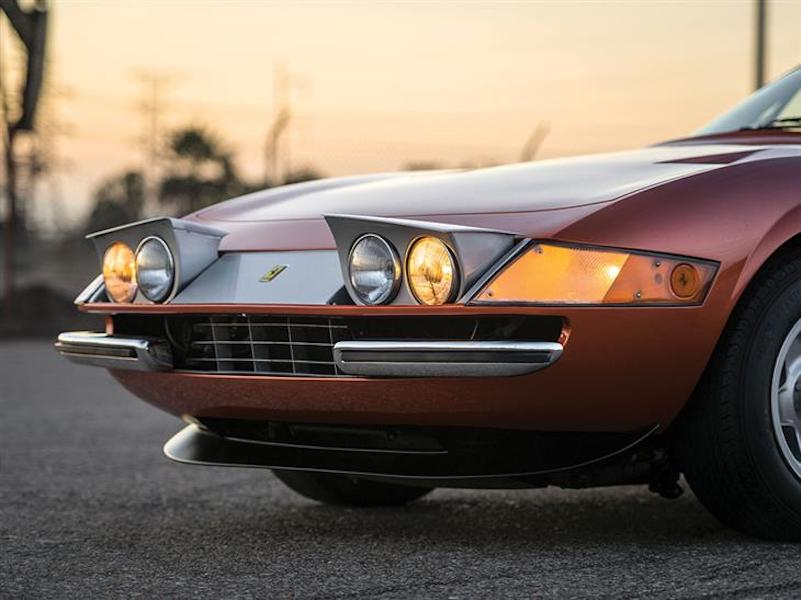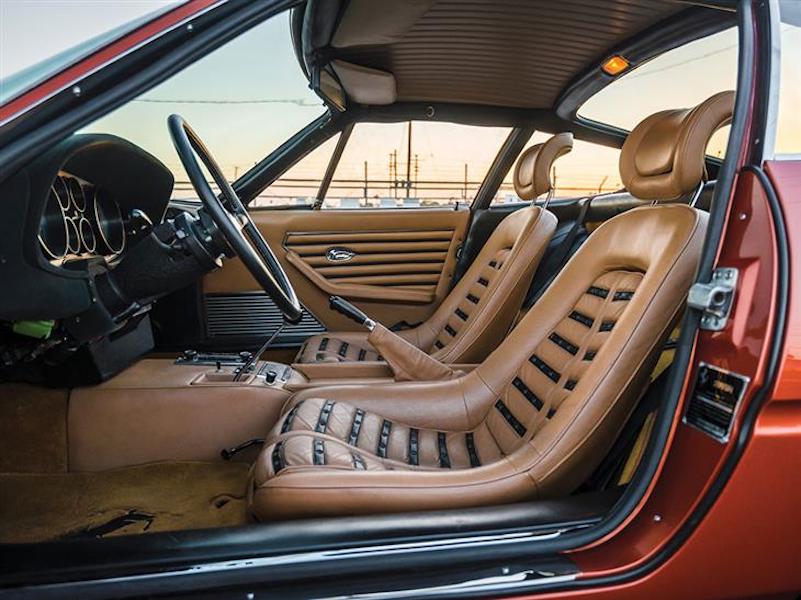 With a recently completed paintwork and body restoration by Glenn Roberts, executed in the timeless combination of red with beige interior, it is hard to take your eyes away from the perfectly streamlined and aerodynamic yet radical form of this particular Daytona. Boasting, as Sotheby's succinctly puts it, "a suspension and front end rebuild as well as a fresh remodel of the match-numbers engine, including new pistons, rods, valves and timing chain by Patrick Ottis", this vintage classic is being presented in almost factory-fresh condition and with the bonus of 386bhp as opposed to the standard 352bhp. One only need to take a quick glance to appreciate this Daytona is clearly a thing of distinguished beauty, exuding the cool charisma and glamour of its original owner. Ferraris of the 1970s are seeing a resurgence as of late and
The Rake
would hazard a guess that such an automobile will do particularly well when it goes under the hammer this August. The 'Harrah Hot Rod' Daytona will be going up for auction at the
RM Sotheby's Monterey auction
, which takes place on the 18th-19th August 2017 to coincide with the Pebble Beach Concours d'Elegance.