Lessons From my Father: Camps De Luca
Working with family can be a risky business, but the Paris-based De Lucas - patriarch Marc and his sons, Charles and Julien, a.k.a. the 'three musketeers' - have got it down to a fine art, just like their bespoke tailoring.
Marc De Luca has been at the head of famous Parisian tailor Camps De Luca for some twenty-five years, the third generation of his clan to helm this auspicious family business. Visit his palatial atelier on the Rue de la Paix and you'll sense the palpable atmosphere of collaborative creative energy about the place; one imagines it's the sartorial equivalent of stepping into a samurai's dojo or a master swordsmith's forge: a productive place of great discipline, ascendency and prestige. In amongst this veritable warren of industrious tailors and coat makers, one can't help but get the impression that Marc and his equally talented sons, Charles and Julien De Luca work very much as one entity; sharing their workload, respecting each other's vision and continually collaborating together to retain the house's hard-won reputation as one of the best tailors on earth. What is it about their working together that seems to foster such mutual esteem and creativity in the De Lucas - when for so many the prospect of working with family is too much - and what do these men learn from one another in the process? For patriarch Marc, to be given the chance to work with his sons is a precious opportunity, lending greater purpose to his working life: Our family is Italian - that, I think, is a part of the reason why to me family is very important and very close. Working with my sons is a way to prolong my role as father, and to become their mentor as well as their boss. It's not always easy to be either a mentor or boss, but I enjoy exchanging ideas with them. The sharing of ideas has always been hugely important to our relationship; working together has to be a collaborative process. So often, as your children grow up, they build their own lives and careers and it can be easy to lose touch, so it's a joy to retain this relationship with my sons by working with them so closely. Working with my family has always been a dream, and often the experiences I have with my sons take me back to Italy, where I had my first glimpse of the family business during my childhood. My father had to leave his country after the war - Italy was destroyed, and my father had always dreamed of Paris, so to emigrate seemed the natural solution to him. In Paris at the time, competition between tailors was fierce, so he had to work extremely hard. He concentrated on his work and his generation was not used to passing on knowledge. I was obliged to study what he did very closely, and to try to learn with very little information on offer. I remember when I asked him to explain what he was doing, he would chalk something on rough bits of cloth very quickly, and that was it. I had to guess and manage with that.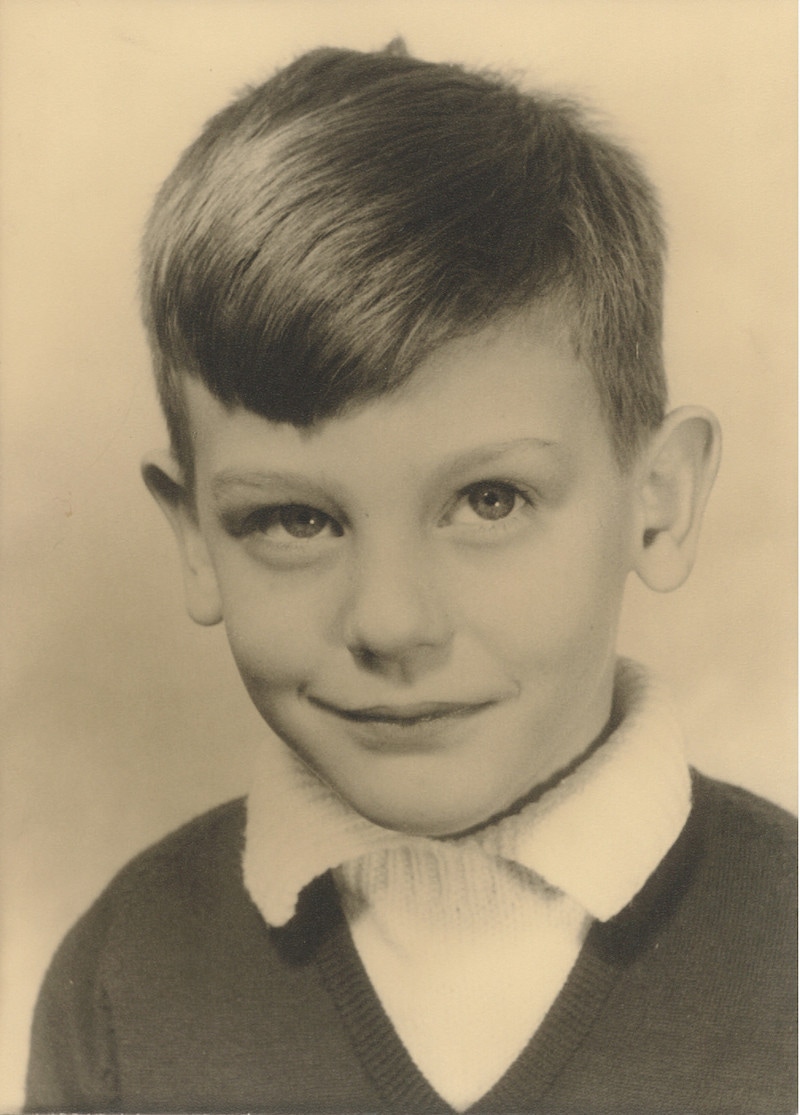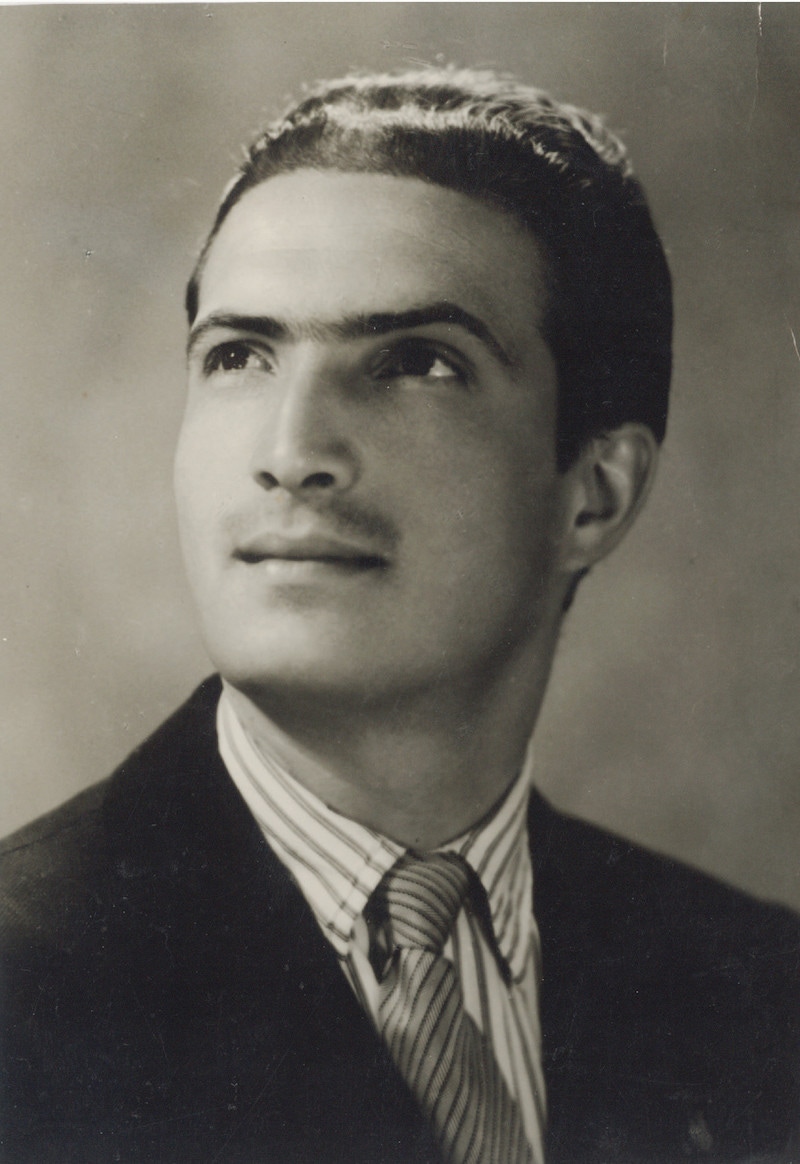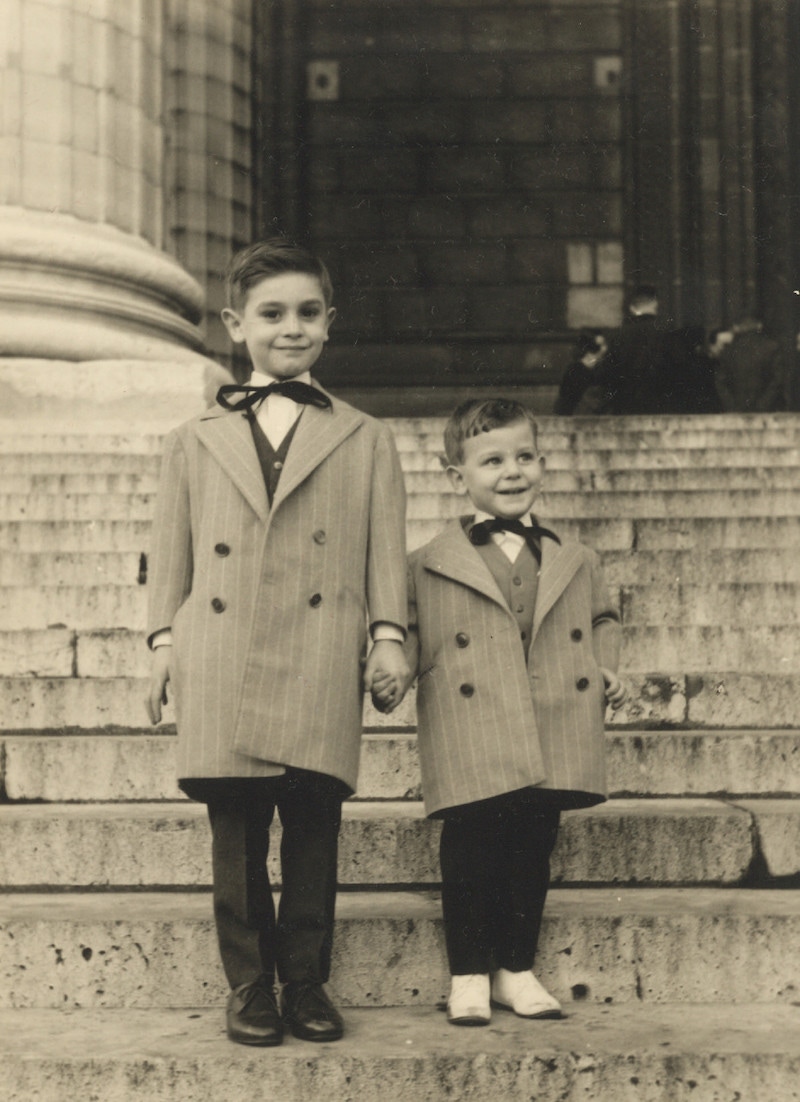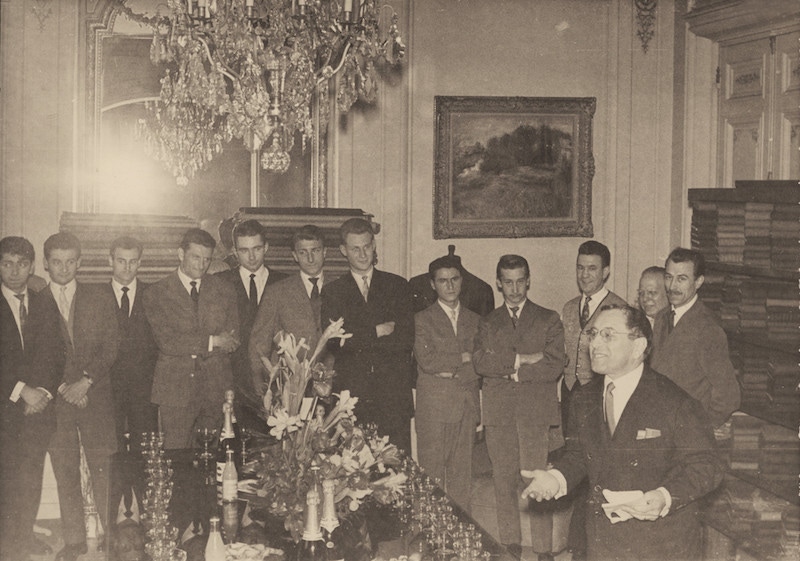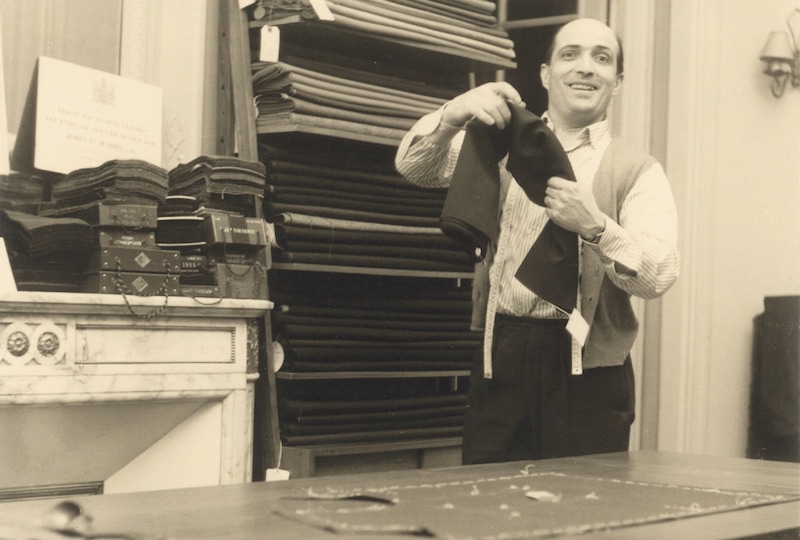 Marc studied under his father (and Mr. Camps) for twelve years as a young tailor, after joining the company at the age of sixteen. During that time he more or less self-learned every part of the bespoke tailor's process, from handling clients, to taking measurements, cutting, coat making and finishing. After what one senses may have been rather a baptism of fire, Marc's approach to teaching Charles and Julien is a little different; they never stop learning and Marc seldom refuses to tutor them. Charles is particularly keen to emphasise this point: I've learned so much from my father; he's educated me as a tailor, taught me the value of good manners and taught me how to be true to myself. Above all other things, he's taught me the value of patience and sensitivity, both when approaching my work and my life. Julien has taught me the value of calm and organisation - the way that he organizes the atelier. Working together is the best thing because we trust and love each other. We are very fortunate because each of us is totally different, so we make a good trio. We communicate with each other a lot and try to exchange as many ideas as possible. The funny thing is that at the moment we are making suits for each other from the same cloth, but each cut in a different style - they reflect our different ideas and personalities. Julien and I didn't live together very much when we were young because Julien left to live in England when he was 12 and I was 10. We were separated for so many years that now we like to think that we're taking revenge upon that time apart - we both take a lot of pleasure in being a team in work and in life. We share clients, and although some clients might know one of us particularly well, we are a family business so there is no place for the individual. Why should we work as individuals when we have the chance to be a team? Three heads are better than one.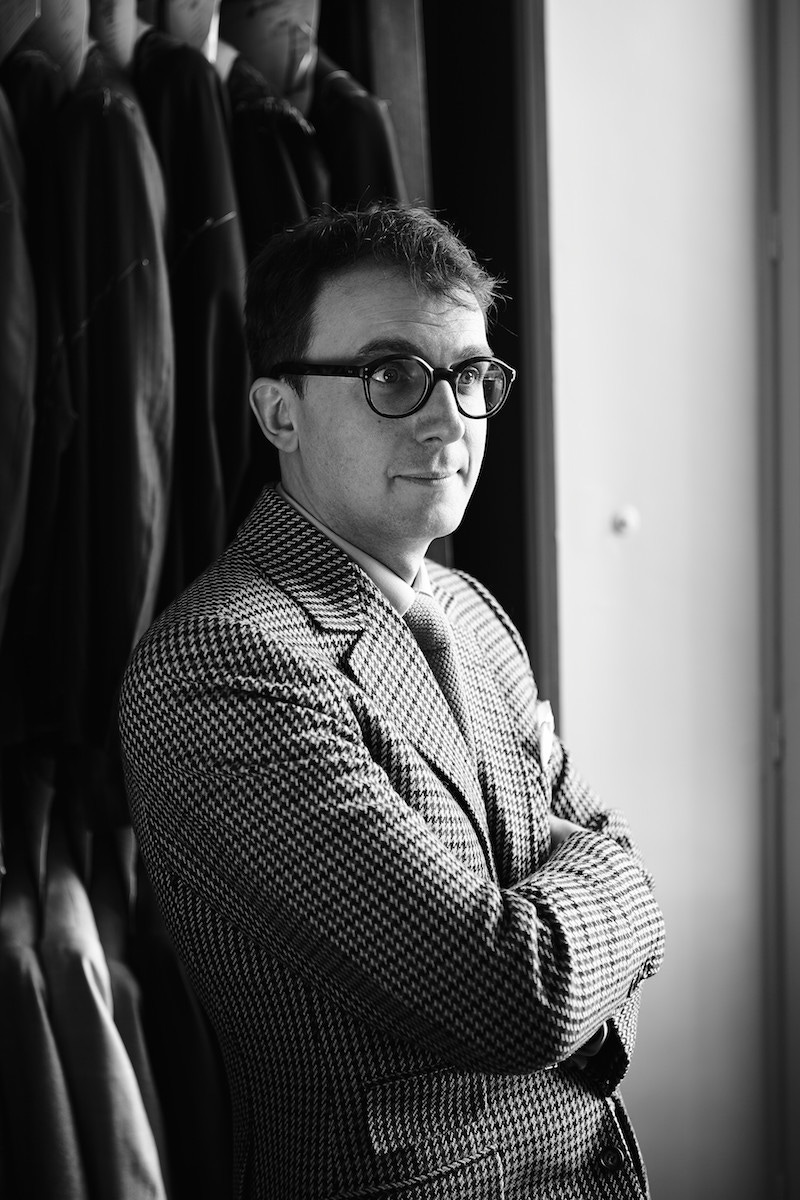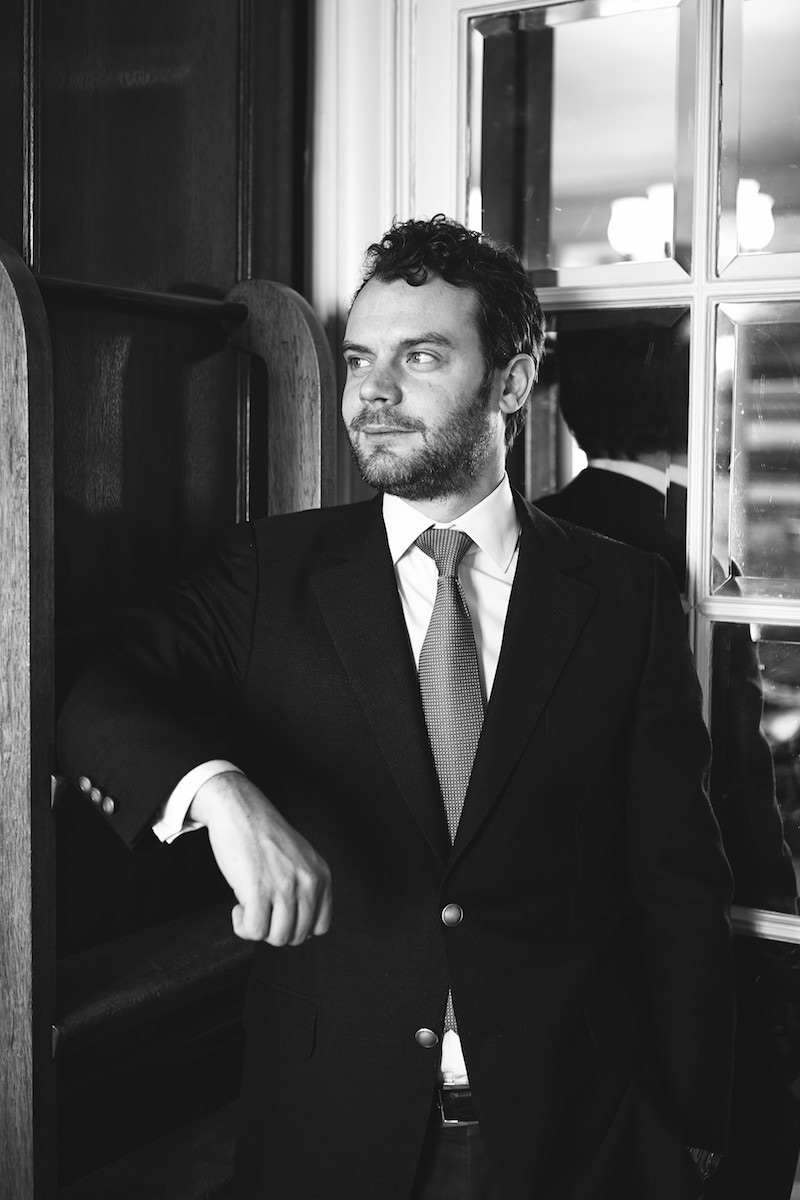 This last remark reveals that which seemingly bonds the De Lucas together: father and brothers share a singular vision for Camps De Luca, playing to each other's strengths to ensure the prosperity of their eminent bespoke maison. Although Marc is by all accounts the 'boss', the three stand on equal creative terms, and it is perhaps rather telling that they all share one huge cutting bench with each other, rather than each demarcating their own space within the atelier. In sartorial terms, they are equals, or, as
Julien
jokes, 'the three musketeers'.
We each have totally different characters, so we all have qualities that complement one another: Dad's serenity, know-how and talent as a tailor, his vision. Charles brings such enthusiasm, dynamism and his irrepressible good mood to his work.
Working together is challenging like in any business, but being a family makes life much easier. For one thing, you can be really frank with the boss because he knows that we are all working towards the same goal with no agenda. We work as a team with clients, and although when it comes to everyday business we each have our own departments, no decisions are made without consulting one another. Of course, sometimes we argue, but we all know that ultimately it is better to resolve things and move on. In the end we always arrive at the same point of view.
The best thing about working in a family is that you can really rely on each other. The greatest challenge is perhaps that we spend so much time together in the atelier that our wives and children forget who we are!
Joking aside, the De Lucas are aware of the importance of pulling together more so than ever before; the family of today are not only seeking to build on the work of previous generations but to drive the business towards new vistas, providing more innovative and thought-provoking tailoring while retaining Camps De Luca's signature aesthetic and stature.
Marc
summarises it most succinctly:
To be able to continue my father's work and to become the head of the house he created gives me great satisfaction. I am very proud to be able to continue this story with my two sons. Many challenges still await us; we have moved premises after 50 years on Place de la Madeleine, and we have to keep our old clients close and discover new ones. Above all, we have to maintain the high level of quality that we value and make sure we adapt our craft to the new demands of modern life. I sincerely hope that this house will have a fourth generation of the De Luca family at its head one day
. Photography by Maxime Chanet.