Look of the Week: Casual Elegance
This week, we're unpacking an easy-to-wear everyday look, which is predicated on fusing sophisticated tailoring with casual garments.
Whilst we here at The Rake will always be emphatic champions of the suit for any occasion, we acknowledge that there will be certain instances that will call for a more relaxed take on tailoring. The rise of the ever-tricky smart casual and business casual dress codes demands the synthesis of formal garments with more relaxed pieces, necessitating
an element
of creativity. This is no excuse to abandon sartorial principles, but rather, to experiment with reinterpretations. To ignite your imagination, we've formulated a look with a selection of impressive new arrivals. 
Laird Hatters trilby: A hat offers the ultimate gentlemanly touch to any outfit and is an opportunity to truly express one's individuality. For rakish sophistication, opt for a timeless trilby by British hatmakers Laird Hatters: we can't go past the Alfred in taupe, rendered in super-soft fur felt for supreme comfort and warmth.  
Mackintosh jacket: Ensure you're adequately equipped for inevitable spring showers with Mackintosh's hooded Dunoon jacket. An exemplar of the Scottish outerwear label's
technical mastery, it features a Loro Piana Rain System® and Thindown lining. Its minimal design and sleek silhouette make it
a stylish iteration of a wet weather staple that will prove a timeless addition to your wardrobe.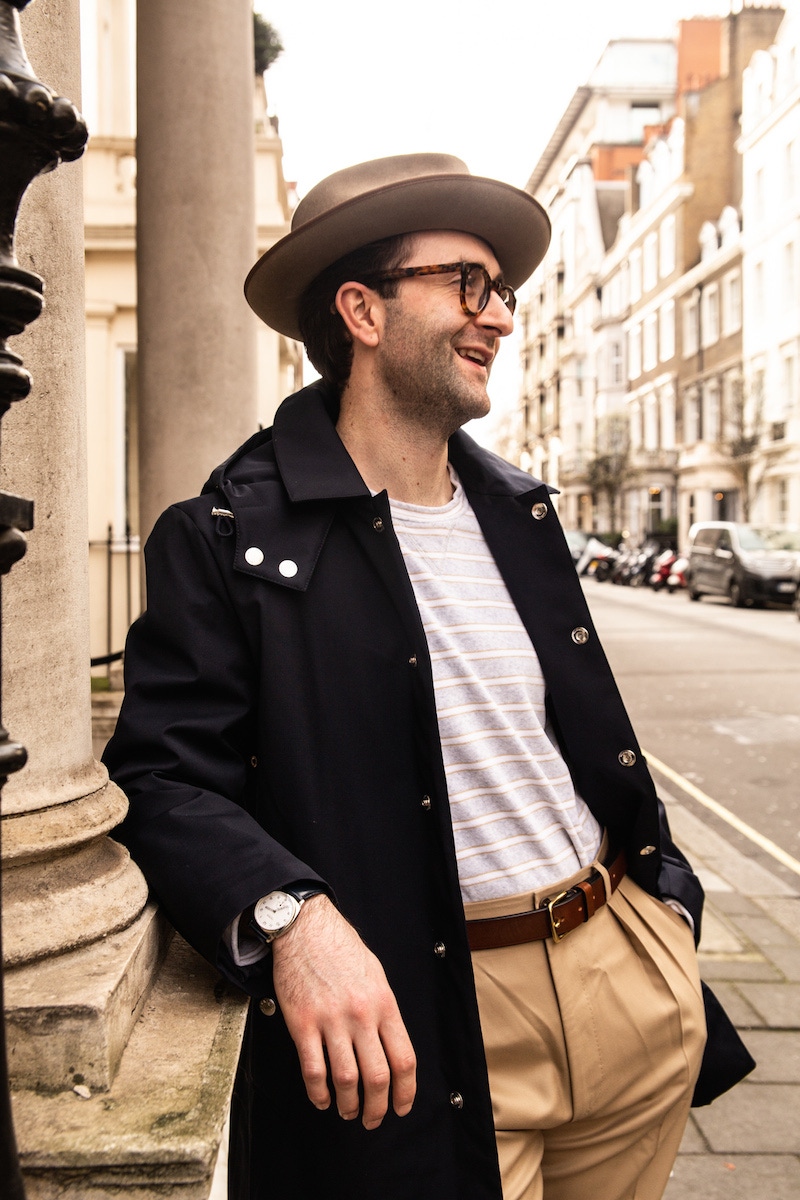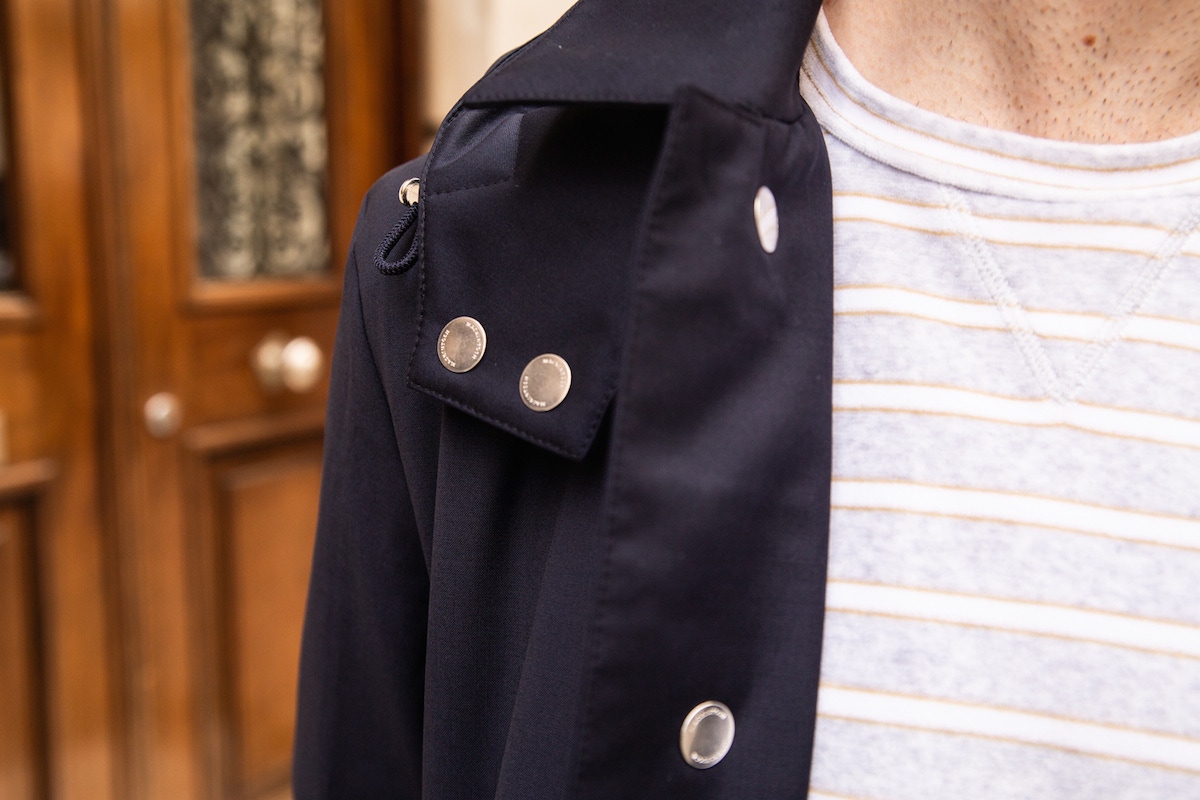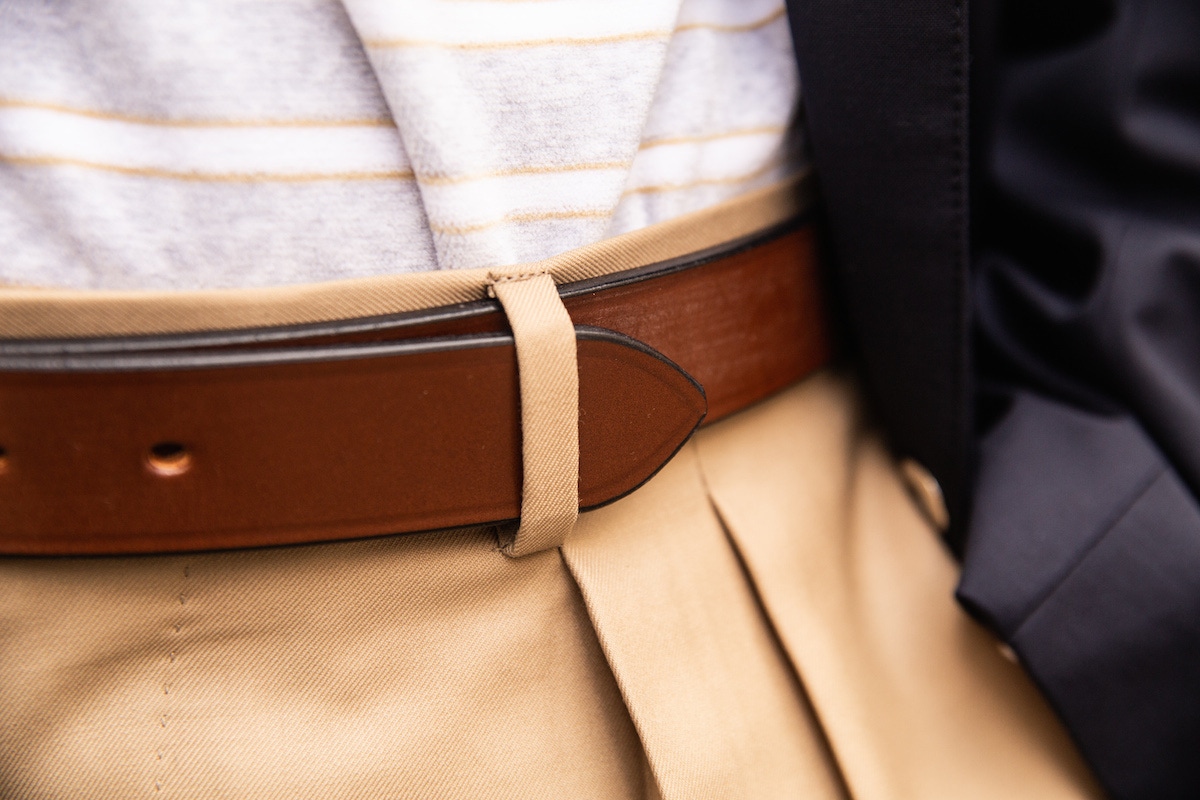 Doppiaa sweatshirt: The word 'sweatshirt' is enough to send a shiver down the spine of many a sartorial menswear devotee, but teamed with the right pieces, such a garment might just become your best friend. This understated and ultra-comfortable version from Doppiaa is destined to become a go-to staple thanks to its flattering cut and versatile stripes.    
De Petrillo trousers: Neapolitan tailoring house De Petrillo can do no wrong by us and this luxurious pair of high-rise gabardine trousers only reinforces our affection for the label. The classic silhouette is simple and elegant, making them perfect for day-to-day wear, as well as more formal events. Plus, the sturdy yet breathable gabardine guarantees trans-seasonal relevance.   
Hardy & Parsons belt: Every man needs a trusty brown leather belt for all occasions, and this style from Hardy & Parsons is just that. Crafted in England using
vegetable-dyed, hand-curried Bridle Butt Leather and finished with a solid brass buckle, it's guaranteed to last for wear after wear.