Look of the week
Spring is upon us here at The Rake, with heaps of exciting new season collections being dropped on our platform, so we thought it imperative to manifest a look of the week which will be ongoing for the curious minds to peruse over.
This week, the emerging trend for utilitarian tailoring gets a full look. While we want to adhere to the tenets of style that converts us into 2020 versions of Cary Grant, the practicalities (and lamentations) of most of us not having a valet and having to commute means that clothing that also provides shelter, sturdiness and of course, enough elegance to stand out, is understandably popular. Here is this week's selection to achieve this.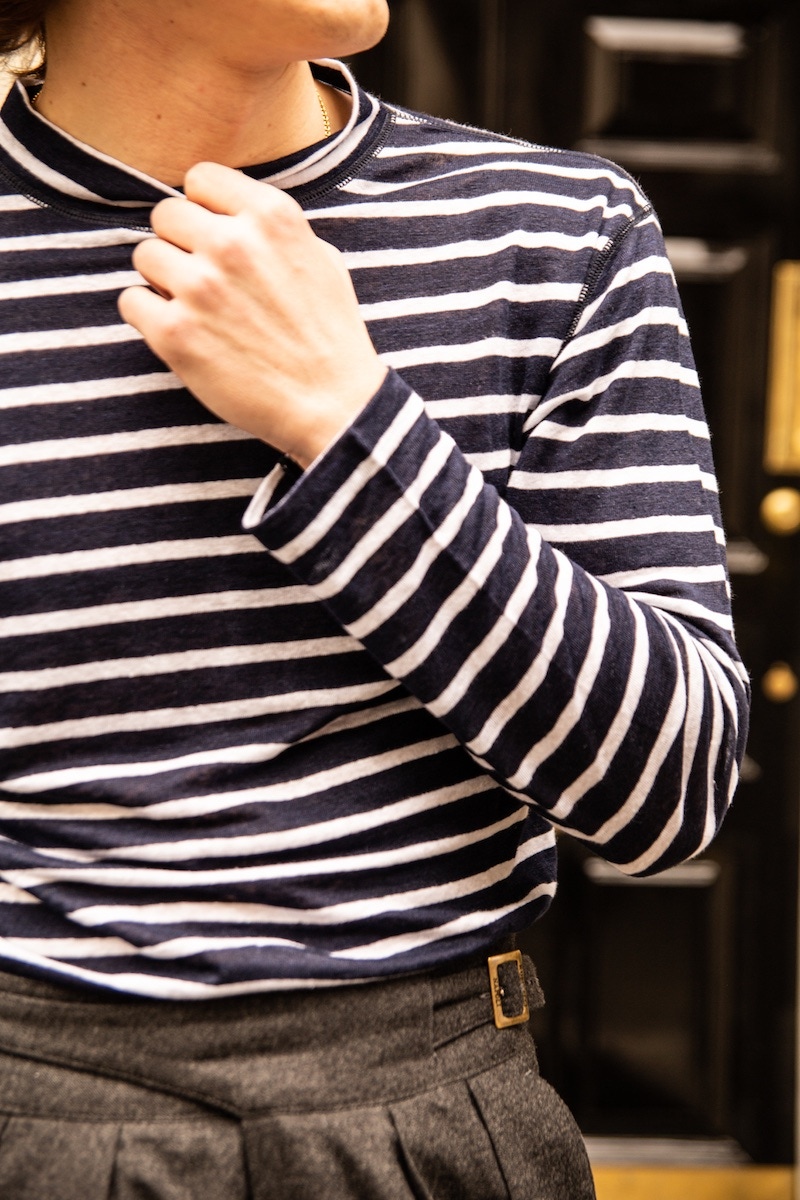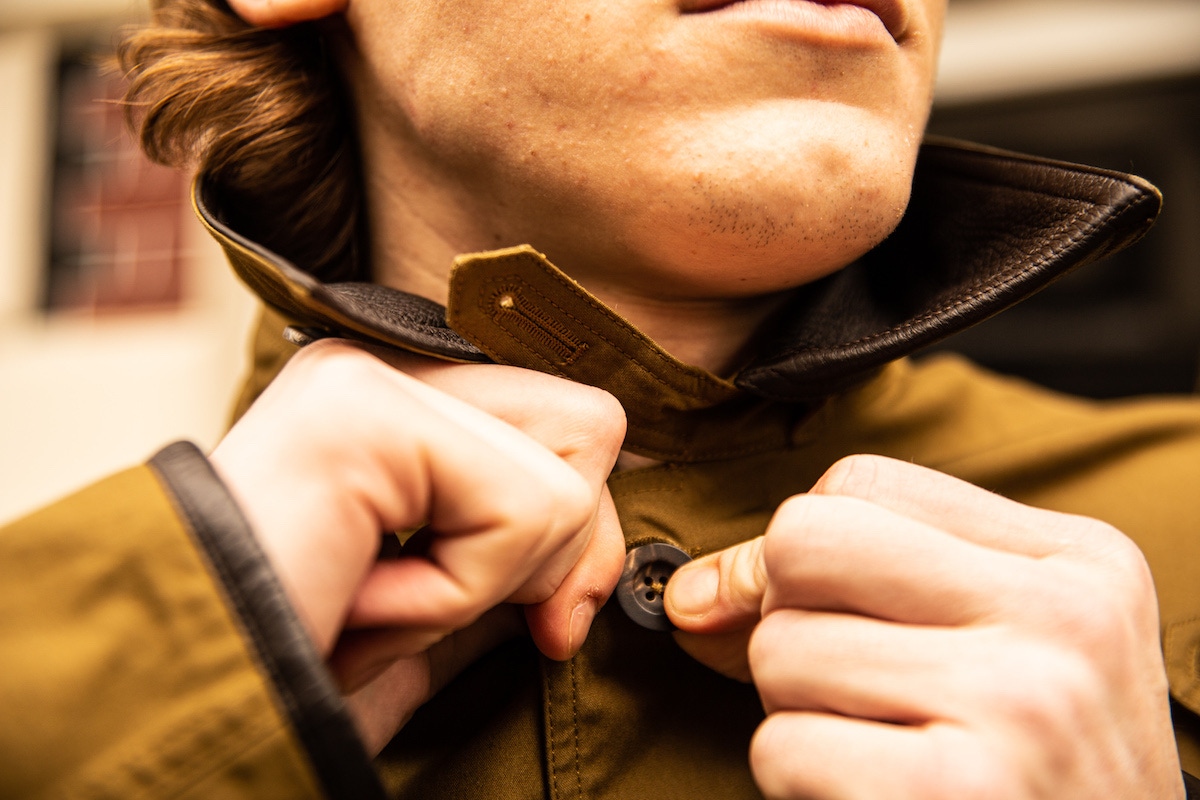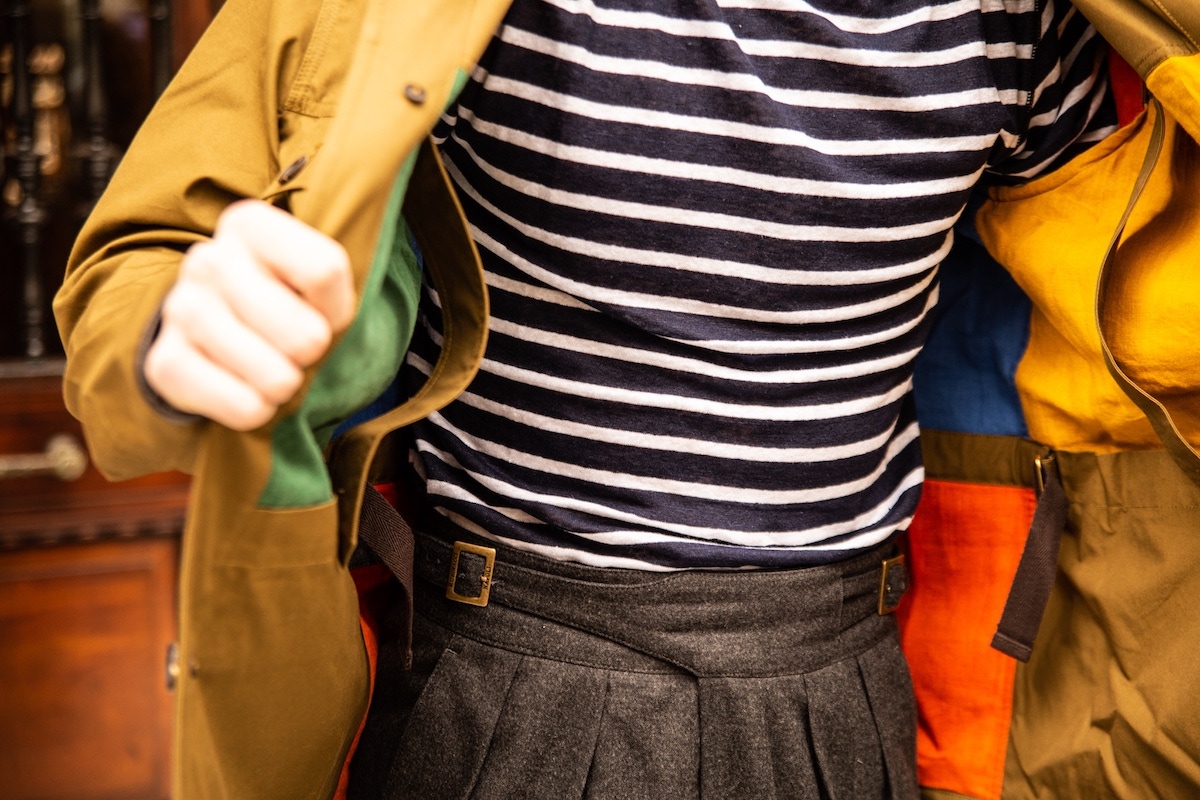 Drake's jacket: Drake's continues its march towards the sartorial firmament among the greats with items such as this jacket. Take the kind of Jack-Bauer inspired action piece, and add the ability to create shape with the internal drawstring and nifty contrast leather trimmings on the collar and cuff, and you alienate nobody, which certainly for menswear, should be the objective at all times. Drake's t-shirt: Against a fairly neutral colour like khaki, patterns or bright colours will work beautifully and this naval stripe jersey in navy and white by Drake's is a perfect example of intelligent contrasting. Much like how the naval sailors wear these stripes beneath solid colour uniforms, this brings that orthodoxy into civvy street, which is never a bad thing. Rubinacci: If you haven't yet heard of the Manny trouser, well we can only assume this is your first time here, if so, welcome to you. We make no apologies for the repetition however as the versatility of the design makes this perhaps the most important piece of clothing in your wardrobe. The high waist on the Gurkha strap doffs a cap to the military-chic aesthetic of the full look, but the flannel is what gives it such scrumptious texture and comfort.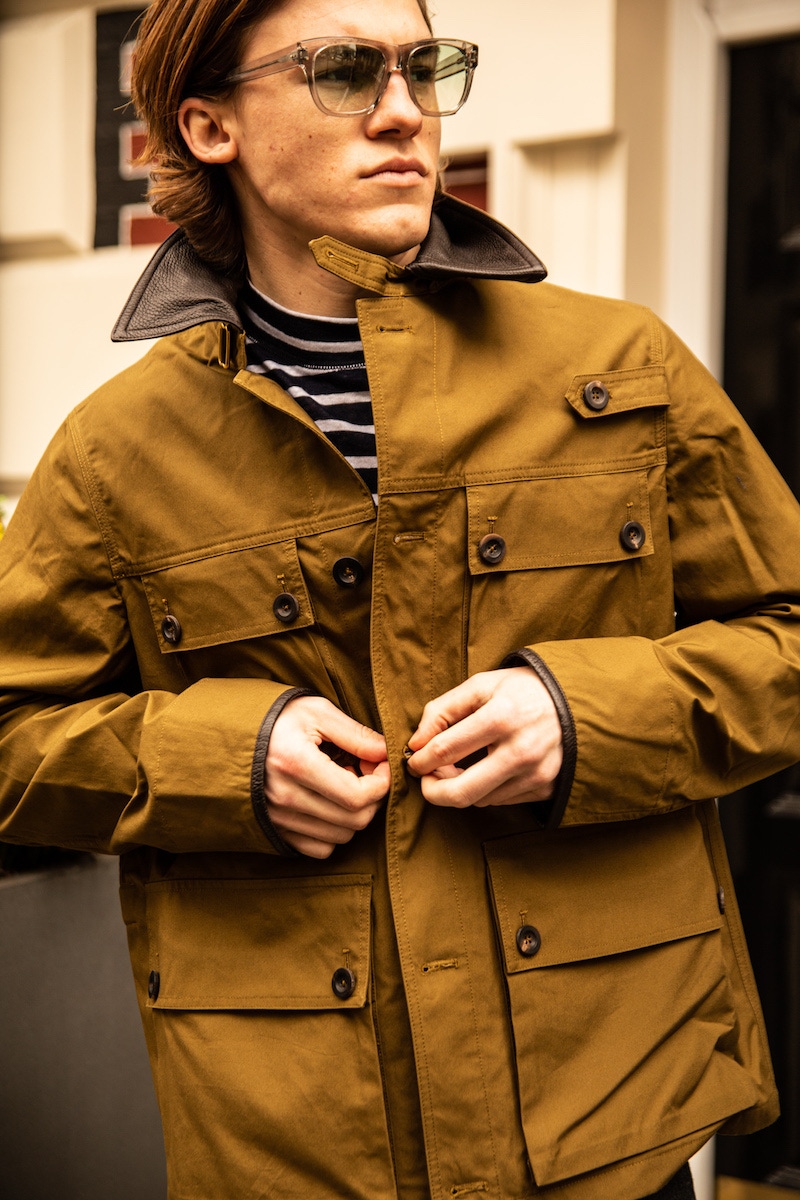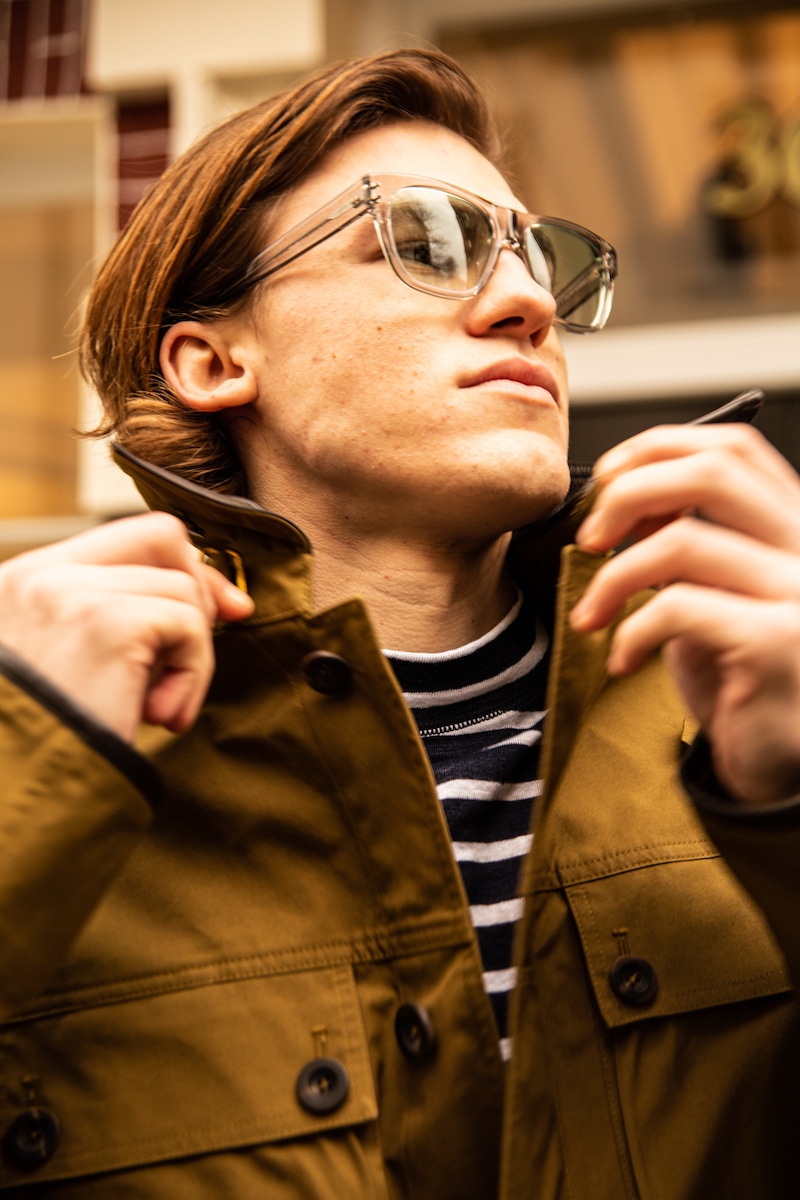 Glasses: Iconic eyewear is often the preserve of women's fashion. That is unless you're this pair of glasses, made famous by Michael Caine when being photographed by David Bailey. The classes made the portrait what it was: elegant, sexy, suave and a touch sinister and mysterious. In case you're not sure, yes that's a great combination, and though we haven't opted for Sir Michael's suit and tie look, these grey acetate frames work perfectly in colour cahoots with the trousers of our look of the week.