Rake Commends: Autumnal Boots
We all remember that fateful moment when boyhood dissipates and manhood takes over. For many, loosing one's virginity is a milestone that marks that transformative moment, for others, enjoying a fine cigar for the first time or graduating from university is enough to make one feel suitably manly. Whilst these are all exemplary reasons for a surging feeling of machoism, it's not until one experiences a sharp pair of leather boots that one truly enters the next stage. 
Regardless of the style, boots are inherently masculine. Born out of military necessity, and originally designed as a form of armour, they can be dated back to the era of the Roman Empire, where soldiers favoured hobnailed examples worn on horseback. They have since played an integral part of the military uniform up to the present day, excelling in their functionality. Simultaneously though, slimmer dress boots have proven especially popular over the years, so much so that up until the end of the Victorian period, men generally only wore boots as part of their daytime ensembles. 
The Balmoral boot was in vogue throughout the Victorian period up until the turn of the century, allegedly made for Albert, Prince Contort who required a versatile boot that was both suitable for walking and smart enough to be worn formally. Able to be defined as a close-laced oxford boot, with a horizontal seam running along the centre of the boot, dividing it in half, the Balmoral is harder to find today, yet a number of the world's finest shoemakers dedicate their time to producing them. Florentine firm, Stefano Bemer, who are considered by some to be the best shoemakers in the world, produce a Balmoral boot on their classic 'C' last, giving the boot a slim, elegant silhouette and rounded toe. While you can commission your own pair of boots, thanks to Bemer's bespoke service, the brand's ready-to-wear offering is exemplary, with the combination of burgundy calfskin and denim being among our favourites. Arguably the most formal of shoe styles, the Balmoral is a decidedly rakish option.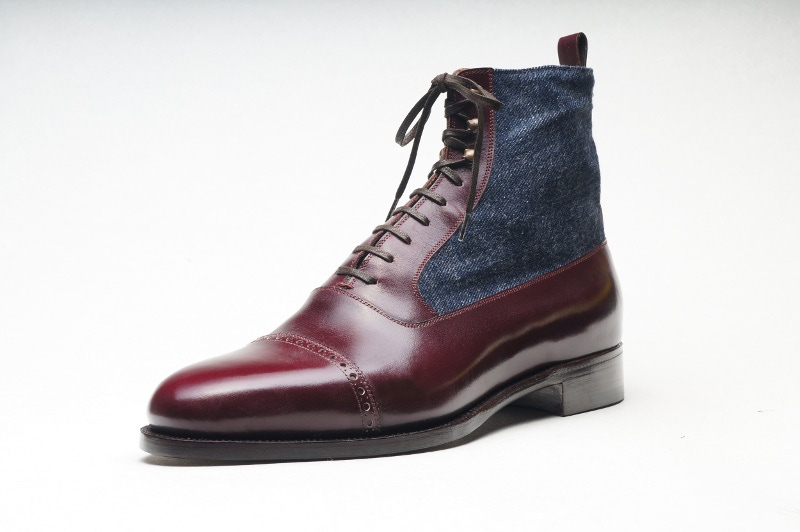 Box calfskin & denim Balmoral boot, Stefano Bemer
For those after a more rugged appearance, a range of combat-style boots are being advocated by shoemakers across the world this season, none more special than one of Crockett & Jones' latest creations, the Radnor. Finished in black wax calf and boasting a heavy-duty commando rubber sole, the Radnor boot is finished high up the ankle and wouldn't look out of place on the feet of an SAS operative or, indeed, a secret agent, which is fitting given that the Northampton brand have supplied Daniel Craig with a number of pairs to be worn in the upcoming James Bond film, Spectre. The Radnor is a formidable boot, perfect for traversing across jagged terrain or sludging through the rain-soaked city.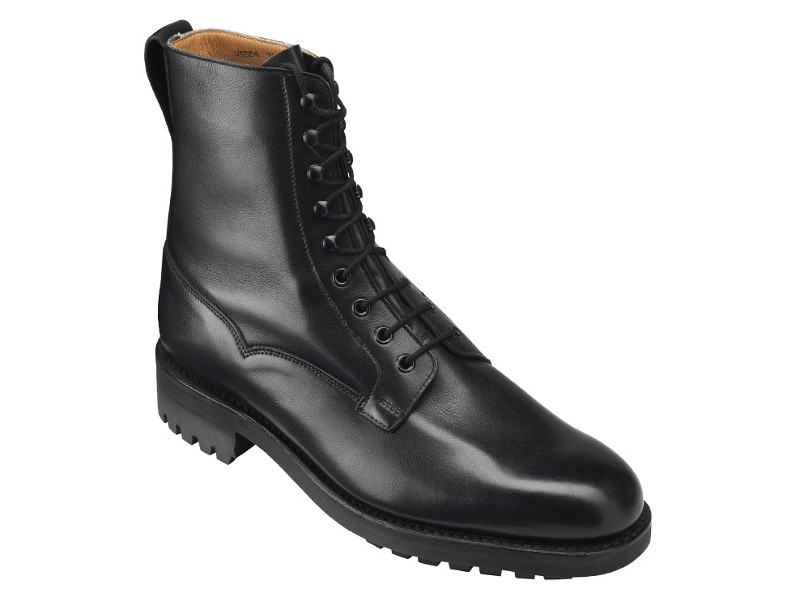 Black wax calf leather Radnor boot with commando rubber sole, Crockett & Jones
For a similarly muscular, militant design, one should turn to fellow Northampton-based master shoemakers, Edward Green who, for autumn/winter 2015, have created the Kentmere. Turning to their military heritage for inspiration - Edward Green supplied thousands of officer's boots to the British Army during WWII - they've given the combat boot a makeover, updating it with a double-buckle fastening at the ankle and a bullet-proof storm welt. The grained Utah Delepré leather hails from Rhone Valley and has been finished in nine different oils, giving it a particularly supple finish. Like a belted waist on a slick, waxed motorcycle jacket, the double-buckle fastening on these boots is an overtly masculine detail, giving the boot a unified feel that the discerning rake will appreciate once strapped in.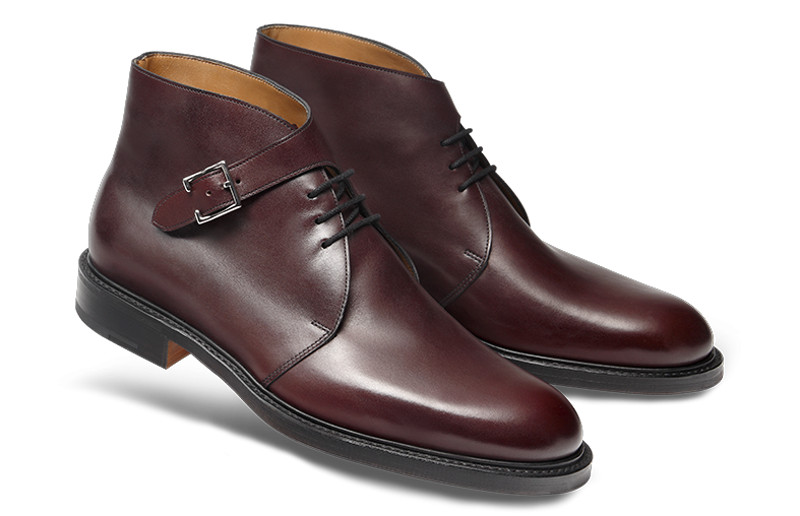 Bordeaux calf leather Combe boot, John Lobb
Injecting a dressier take on the buckle this season though is John Lobb, who've produced a calf leather chukka boot complete with a single strap, buckling down over a triple eyelet laced upper. The chukka is traditionally on the more casual end of the spectrum, with a famous variant, the 'Desert' boot, as worn by soldiers based in Burma in WWII, and popularised by Clarks during the '50s...¦ the military theme continues. For their iteration though, John Lobb have formalised the boot, finishing it in a bordeaux calf leather and a storm welted double leather sole. This gives the boot an increased water resistance, perfect for autumn showers, as well as a sturdy, sculptural silhouette that would lend well to the clean lines of a tailored suit.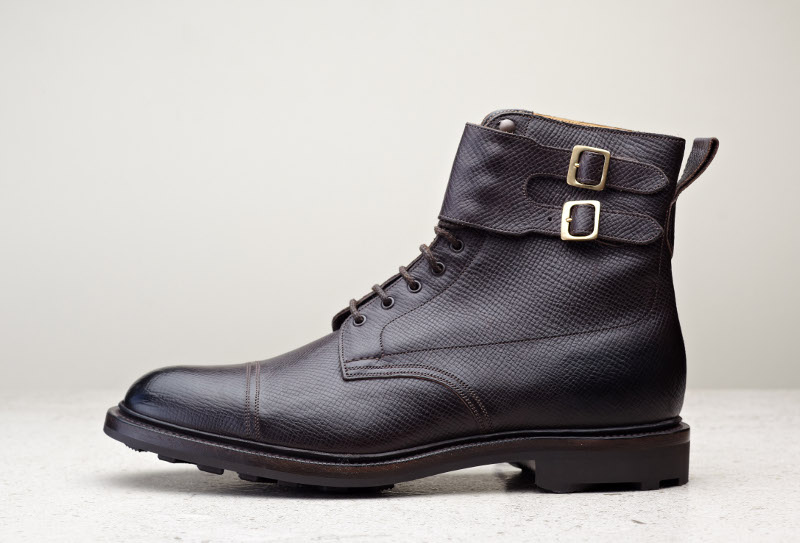 Utah Delaprè leather Kentmere boot, Edward Green
As the seasons adapt, so must we. A well-chosen boot would make for a wise investment this autumn, not least because of their ability to make you feel damn good but also because, once laced up and strapped in, you'll be ready wage war on the inevitable autumnal rain.