THE VELVET OVERGROUND
Liberated from their stuffy roots which date back to the Victorian era, slippers are now a bold style statement that border on the subversive.
When it comes to style, there's little more gratifying than witnessing the vaunted finery and preserves of privilege being appropriated by the wider style-possessed community - especially when it facilitates upping the fancy-shoe quotient. The recent appetite for velvet slippers exhibited by strains of modern style merchants is an excellent example. The nouveau slipper set is diverse. Ryan Gosling is often in black velvet Alberto Morettis on the red carpet; Kanye West can't stop 'flossing' in velvet slips, in his videos and at fashion shows; even Elton John and Morgan Freeman have been spotted in them. But it's far from being merely a celeb thing - global hipsters and dandies have really driven up their popularity. Velvet slippers are the new exuberant style statement. If you think you're not a VS guy, the host of slipper creativity and stylistic daring that this trend has solicited might tempt you to dip your toes in. Velvet dress slippers were gentlemanly attire during Victorian times, when the Prince Albert slipper was named after the royal enthusiast. Eveningwear evolved, but slippers stayed the distance, being the preserve of chaps in velvet smoking jackets, propping up fireplaces in drafty piles or languishing in super-preppy East Coast men's clubs - they were effectively smoking shoes. Matching them to velvet smoking jackets is one modus operandi, but with a dinner suit, darker hues function in the least jarring way. On a nimble stylist, they work as the only vibrant splash in a black-tie look. Monograms or insignias can be a fetching touch. The real story, however, is sporting them in non-formal scenarios. Tuscan shoe designer Alberto Moretti could scarcely be more of a Rake man. Keen on wearing a bow-tie from the age of three, he's also an avid and accomplished polo player. He took the historical Italian brand Arfango, which dates from 1902, and reworked its ethos, relaunching it in 2008; Moretti has also collaborated with Lapo Elkann under the Italia Independent brand. The silk-velvet handstitched slipper loafer has become Moretti's signature piece in a spectrum of sophisticated hues, such as dusty amethyst and bronzes. 'Once upon a time, the velvet slipper was an accessory to wear at home,' he says. 'Nowadays, the velvet slipper loafer is iconic. Velvet is a passe-partout [all-purpose] in fashion, with jeans or tuxedo, in the morning or evening.' Penny and tassel loafers in midnight blue and black velvet are gorgeous. Alongside classically beautiful work, seasonal collections push the slipper envelope, with fun, irreverent adornments and finishes. Quirky trompe-l'oeil brogue patterns, cheeky lipstick kisses or dainty bows play with masculinity. 'I've transformed the classic slipper into a real moccasin to be worn all the time, with precious brooches, bow-ties, crystal embroideries and bows evoking glamorous evenings,' says Moretti.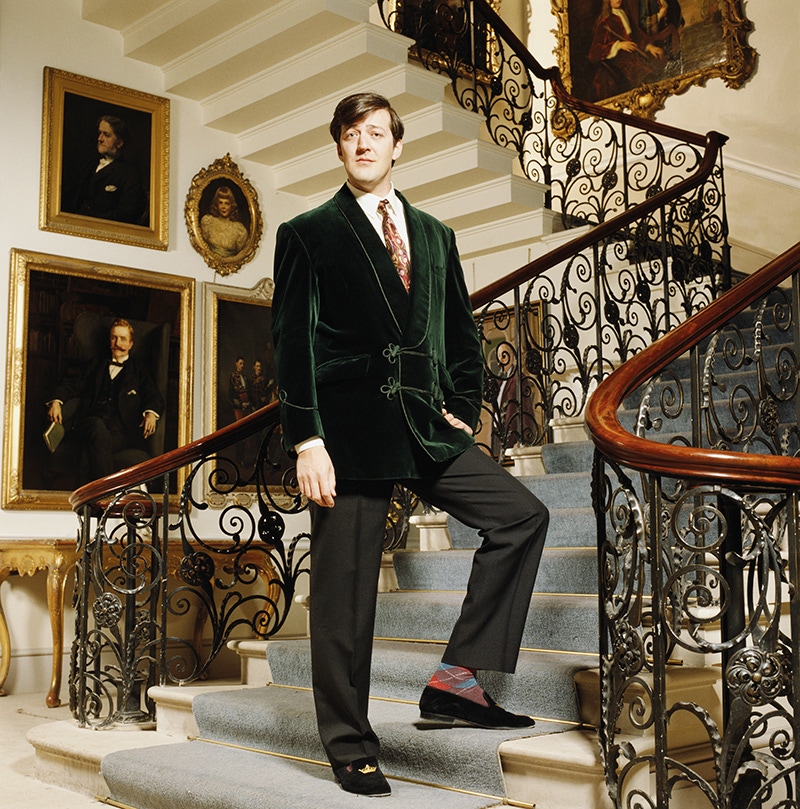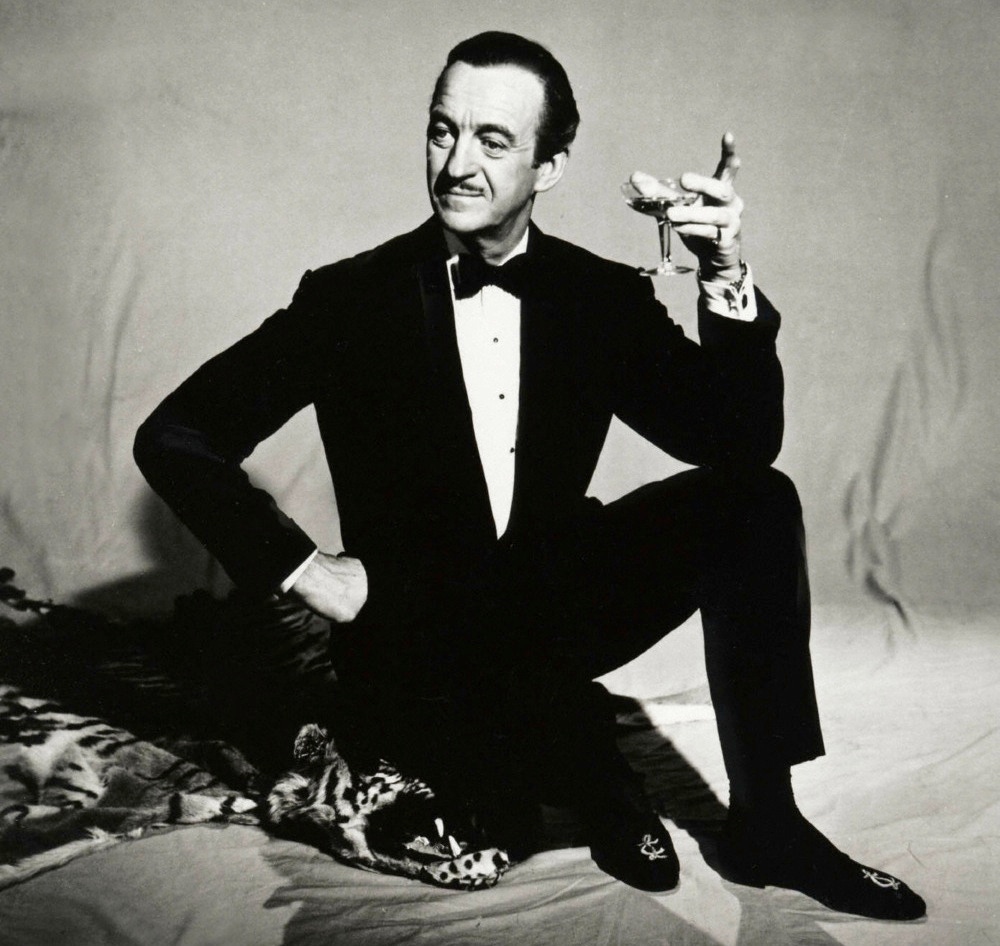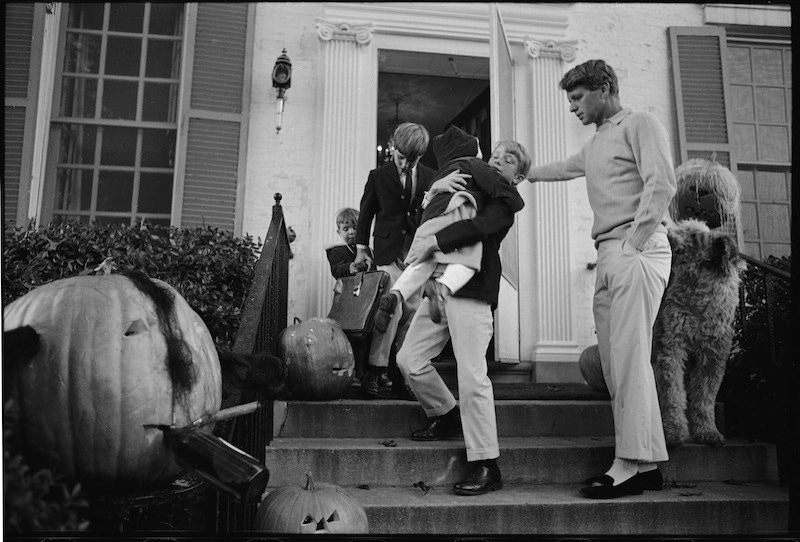 Aside from the celebrity swell, however, the VS is also a tool for accomplished fancy-loafer protagonists. There's little that is more effective as a relaxed-suave statement than exceptional loafers with jeans and a T-shirt or sweater. Velvet is historically a regal or religious hierarchical material, which makes messing about with it rather edgy. The slipper's indoor purpose teamed with velvet's lofty semiotics becomes subversive when out of context - an agile yet potent shoe force to be harnessed.
English shoemaking maestros GJ Cleverley reports soaring demand for their finely executed slippers, and men wearing them at all times of the day. Cleverley offers excellent monogramming, and bespoke clients include Jackie Stewart and Terence Stamp. One obsessed chap apparently ordered 35 pairs at one go, in various velvets and motifs, including gold skulls and bicycle-riding skeletons. Another compatriot in the shoemaking business, albeit with a longer history, Edward Green, also provides 'noble' customisation services. The elegant scripting and monogramming are performed by Hand & Lock, embroiders of high repute dating back to 1767. Burgundy with navy detail and gold trim look super; your coat of arms, logo or insignia is one option, but the elaborate 'rose and thorn' design demonstrates the full possibility.
Purveyor of handmade slippers Stubbs & Wootton offers classics with a playful twist: varsity/collegiate-style letters that spell 'CLE' on one slipper and 'VER' on the other; chic velvet herringbone, or loden velvet with Roman columns or vessels as motifs. One of Savile Row's finest bespoke tailoring houses, Gieves & Hawkes, under Jason Basmajian, made turquoise and black slippers with gold regalia for their Autumn/Winter '14 collection. 'As an American expat in London, I've always associated velvet slippers with the British aristocracy,' Basmajian says. 'Today, rules have changed and sartorial elegance has become more democratic. It's subversive wearing ornately monogrammed velvet slippers with jeans on the street, or seeing them on young hipsters and not only landed gentry.' Further provocation comes from New & Lingwood - although the 'OLD'- and 'GIT'-emblazoned pair might only be too true. Ralph Lauren does pleasant old-world work in purple with bullion-thread-embroidered script - Ronnie Lane was never out of them, apparently. Finally, there are handsome slippers in royal blue or black velvet from Savile Row shoemaking stalwart Gaziano & Girling, or Crockett & Jones's Northampton made slippers complete with silken embroidered crests. There's not enough black-tie/opera invites to account for the upsurge in demand. The trend is the accessory equivalent of the ransacking of Rome, with different brigades of nouveau slipper fops assembled. New red-carpeters channel the 'fractured evening' look, taking elements of formalwear and pairing them with skinny jeans, T-shirts and knits. The hip-hop/grime crew - Kanye, Pharrell, Tinie Tempah et al. - run with the slipper ethic, juxtaposing it with suits or sportswear and heavily 'iced' watches. Between West London's braying Sloanes and their Eurotrash cousins, a new roster of velvet slipperage kicks off: white or light jeans with no socks, prestige sports watches and wads of friendship bracelets constitute their take on it. It is, however, the high-fashion-accessory hipsters who have broken the most ground, teaming the velvet slipper with an exotic tote bag and the ubiquitous skinny pants and statement scarf. These groups have even taken to wearing it with shorts, illustrating that VS can be truly tongue-in-cheek subverted finery: forget country houses - think 'Sockless in the City'. The male ankle has become a focal point in recent years, with short, narrow pants defining a look for a decade - and slippers slip effortlessly into this formula.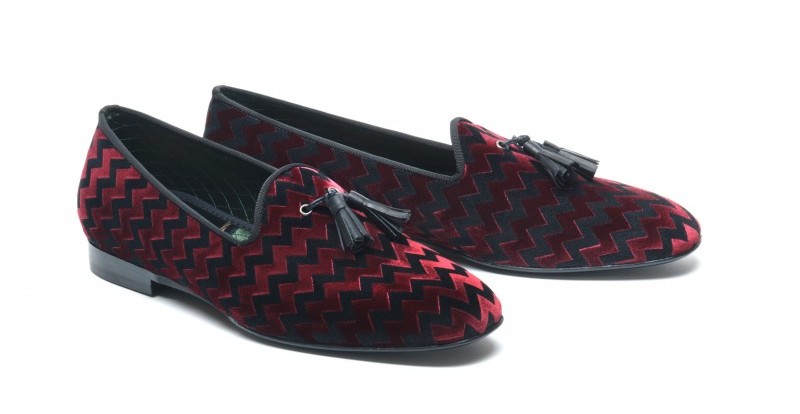 The scene has gone far beyond traditional work. Designers with spirit and verve have pushed the boat out, while, for some, promoting seriously artful and chic slipper culture has become their very objective. See, for instance, Louis Leeman - a shoe brand helmed by Leeman himself and Erica Pelosini, a veritably charming duo. I fell helplessly in love with the sheer extravagance and artful opulence of their first collection - the stuff is out-of-this-world in finish, fabrication and form. Their fine-shoe ethos channels peacocking male values, but expressed in contemporary ways. 'Just think of the 19th century, the time when dandyism flourished,' says Pelosini. 'We are in search of lost times. Why can't we be fancy all the time?' Their metal toecaps and heels with delicately contrasting trim around the edge - especially in cream - are outstanding. 'Those are actually one of my favourite everyday shoes,'Leeman says.'I love to wear them with black jeans, but also with a tailored suit - I think they really are an all-purpose shoe.' Imperial embroidery, studs and golden tassels adorn their work with the savoir-faire of baroque royalty. 'We are trying to challenge the pre-established rules [by our] choice of materials, studded heels... There are no rules, with the exception of craftsmanship. It's our religion - the key to our shoes lies in the level of dedication by Tuscan artisans.' Parisian glamour house Christian Louboutin has gone slipper-hybrid berserk. Most of their work is high fashion fused with manga-like, punk-fetish accents. Black velvet slippers with black studded toecaps are particularly impudent statements. Drop them into black tie without raising an eyebrow until further inspection reveals stealth-aggro subversion. A 'tattoo parlour' service is offered to clients for them to embellish slippers with designs from their own tattoos. 'I made a pair of shoes for a friend, embroidered with his tats,' Louboutin says. 'I realised that a tattoo is a map on a body... [There's] something about [tattoos] - it's a part of the person's life; it's like an armour or a crest.'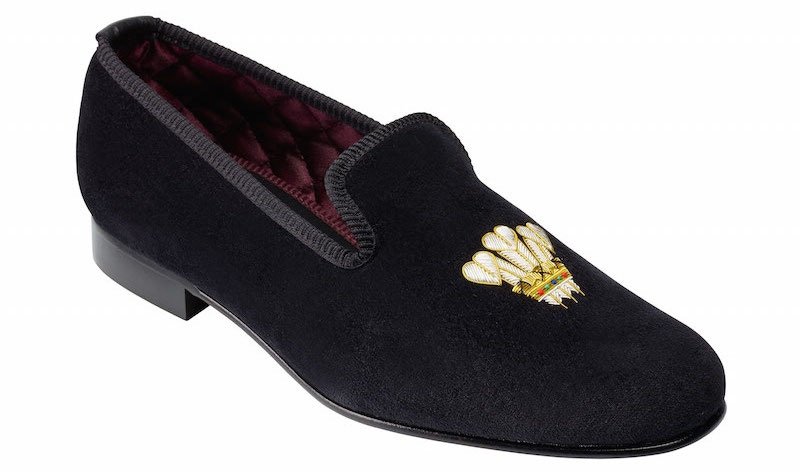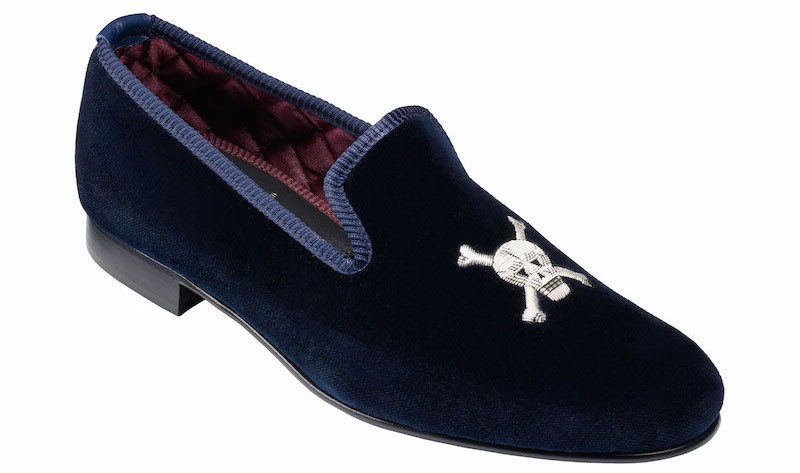 (Above Crockett & Jones) From body art, we move on to fine art at Louis Vuitton: hand-stitched and embroidered velvet slippers featuring the prints adapted from the Chapman brothers' My Giant Colouring Book from 2004 were on the French house's autumn runway collection. Evocative and controversial etchings include join-the-dots teddies and eyeballs fused with a Diana Vreeland-esque approach to garish print and colour. This constitutes pretty outré decorations for one's shoe.
Expect more from this scene, as velvet (or otherwise) slippers are now the single most focused area of extreme creative and stylistic activity. Magical aristo-dress-down velvet slippers are a delightfully rakish route into aristocratic finery, yet they are effortlessly casual and wearable. The next stage for me is to master 200m sprints down Lower Clapton Road in Hackney, as their appeal to hipsters and the ghetto-fabulous appears equally intense. Please note that this feature first appeared in Issue 31 of The Rake.