Look of the Week: Summer Smarts
We're using our time at home to reassess our wardrobes and to build up a curated assortment of timeless sartorial staples.
This week, with so many of us holed up at home, our usual daily routines upended as we clack away at our laptops from makeshift office spaces; navigate the world of video conferencing and terrorise our kitchen cabinets,
it's more than likely
that the usual careful consideration we afford our wardrobes has gone by the wayside. We've swapped suits for sweatpants - and rightly so, at least at this bizarre moment in time. But, for those of us who take great pleasure in getting dressed each morning, in rigorously styling our work day outfits and waltzing out the door with the self-confidence they instil, this
time can feel tinged with a sense of purposelessness. 
With this in mind, we're using our time at home to delve deep into our sartorial psyches and reflect on the the types of garments that bring us joy; to reassess our wardrobes and reinvigorate it with timeless pieces that we eagerly look forward to donning in the coming months. Even in a time of sweats and slippers, we can all appreciate beautifully crafted tailoring. Here are some pieces to get you inspired: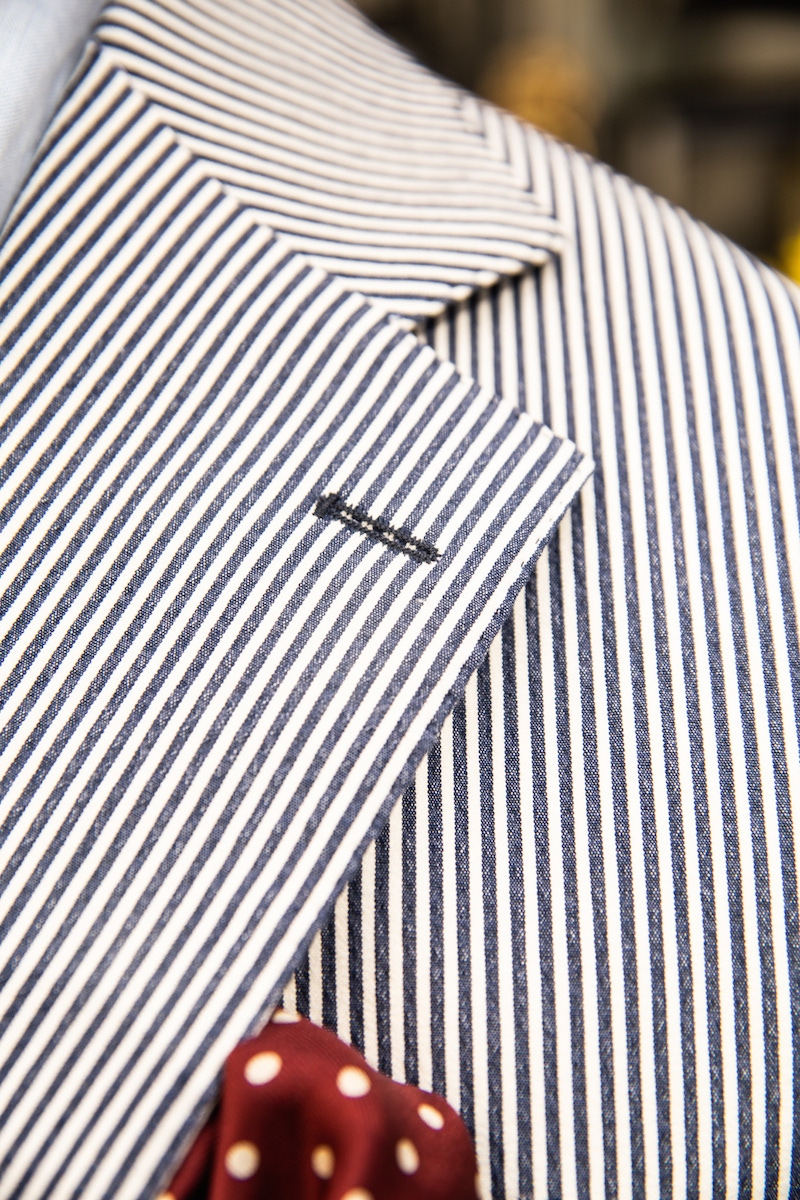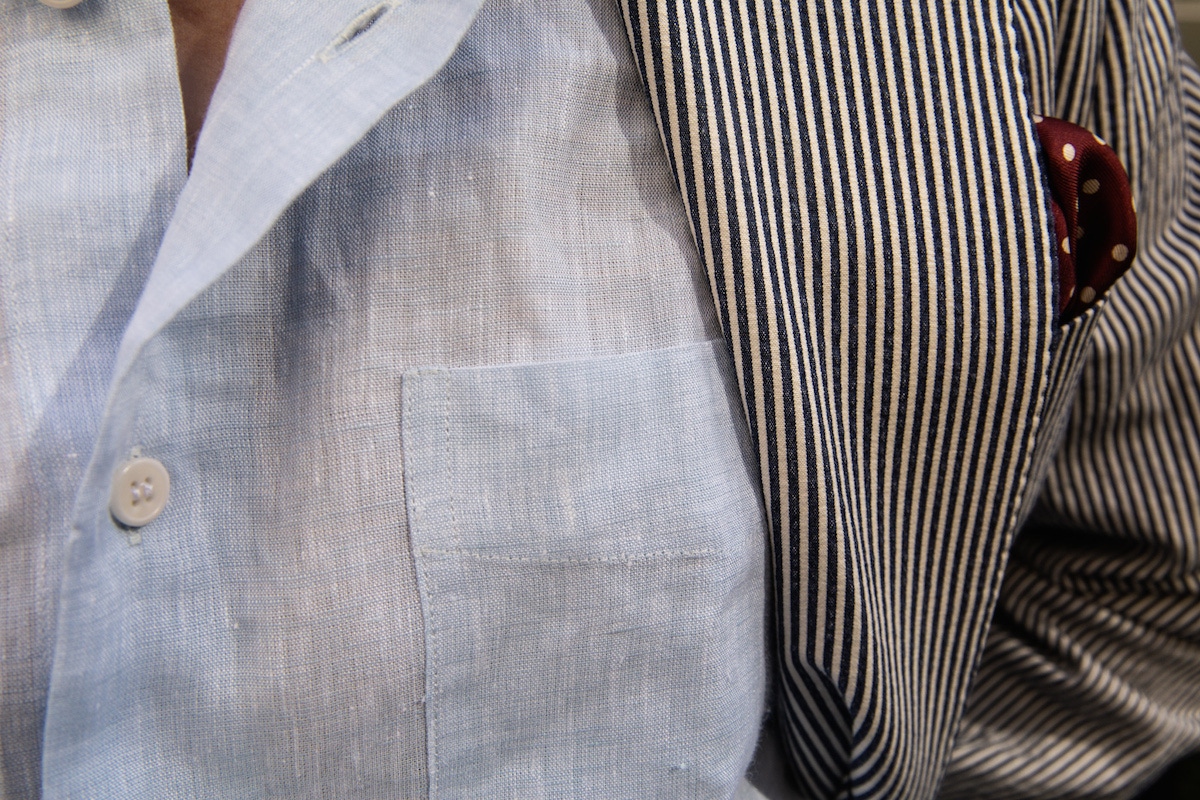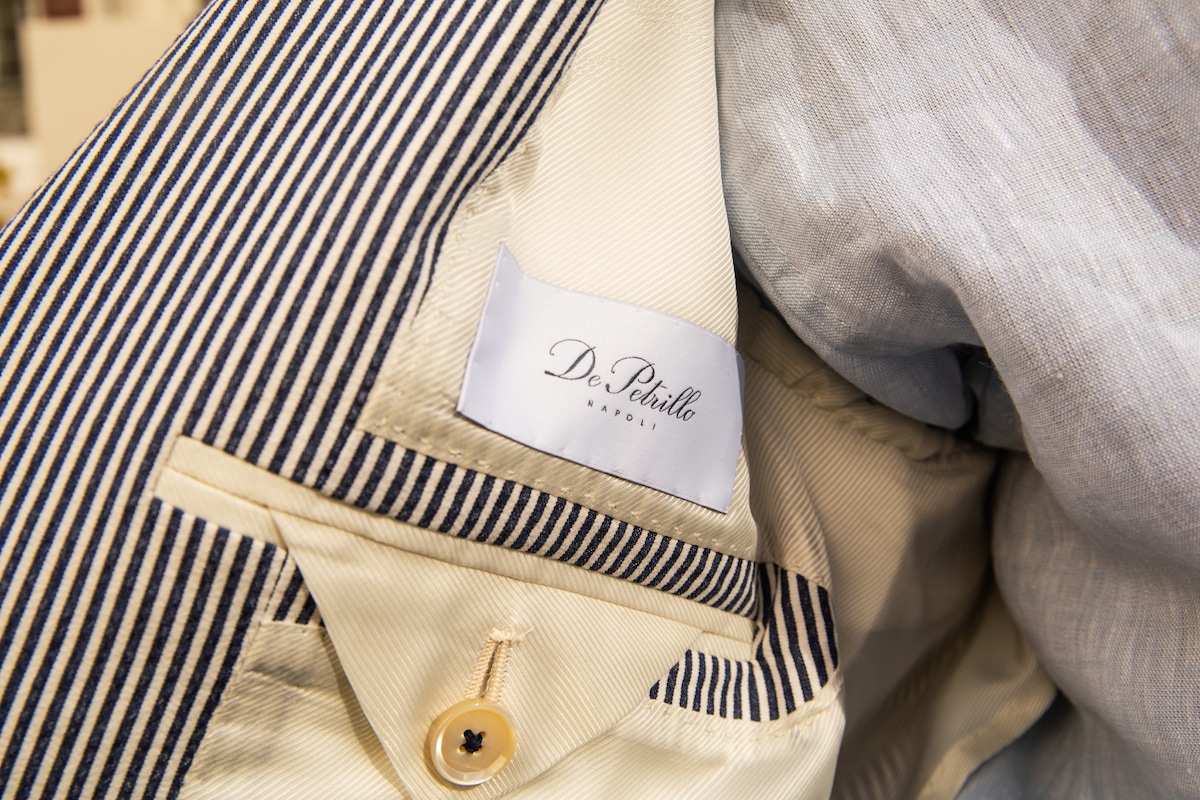 De Petrillo jacket: A seersucker jacket is a classic warm weather staple that you'll reach for time and again. This blue striped 'Coroglio' style from renowned Neapolitan tailoring house De Petrillo will take you effortlessly from day to night. It's ultra-lightweight and doesn't require ironing, making it the perfect throw-on-and-go piece. Pair with a linen shirt and espadrilles for laid back elegance. 
De Petrillo trousers: More timeless style from De Petrillo, this time in the form of luxurious blue cotton trousers, featuring a
split-backed waistband and buckled side adjusters
. Their classic silhouette renders them versatile enough for everyday wear - or dress them up with a sharp blazer, pocket square and formal shirting come evening time.
Cordone 1956 shirt: There are few pieces as versatile in the summer months as the classic blue linen shirt, and this version by Cordone 1956 is the ultimate choice. Throw it on after a long day in the sun and head straight for the bar. 
Turnbull & Asser pocket square: Handcrafted in England from the finest silk, this delightful pocket square from esteemed British shirtmakers Turnbull & Asser will inject just the right amount of whimsy into any outfit.