New & Lingwood: Old School Style
How the colourful yet classic menswear purveyed by New & Lingwood is inspired by Britain's most famous boarding school.
In Boris Johnsonian tones, a friend who attended England's most famous educational institution recently remarked, "You must understand, old bean, Eton is the village and the village is Eton." What he meant was that the famous Berkshire boarding school — founded in 1440, and alma mater of no less than 19 British prime ministers — is seamlessly integrated with the burgh that shares its name. Since 1865, the village tailor has been New & Lingwood. The house was established by Elisabeth New and Samuel Lingwood to cater to Eton's privileged students — a list that includes
Princes William and Harry
, David Cameron, Hugh Laurie, John Maynard Keynes,
Ian Fleming
, George Orwell, Harold Macmillan, Lord Snowdon, Aldous Huxley, the 1st Duke of Wellington, Tom Hiddleston,
Prince Michael of Kent
, the Maharajah of Jodhpur, and aforementioned Brexiteer Boris. For the past 153 years, New & Lingwood has provided Etonians' distinctive uniform of black tailcoat, waistcoat, pinstriped trousers, and tunic shirt with stiff false-collar, as well as the boys' athletic, house and extra-curricular attire. This background informs the grown-up garb that New & Lingwood has sold to denizens of St. James's from premises on Jermyn Street since setting up shop in London in 1922. "Colour and pattern are very important to us," says New & Lingwood Product and Marketing Director, Simon Maloney. "Our Eton heritage informs the colour range, inspired by their many team, society and club colours. We embrace Englishness in all its guises — from sober and discreet to bright and eclectic." Overseeing collections brimming with poppy hues of red, green, blue, burgundy and yellow, Maloney says, "We're not afraid to try anything and if the product is right, made with the best fabrics available and tailored with integrity, then there will be a customer for it. People like to be different and express their personality far more than previously." (Indeed, chaps who've endured wearing an ensemble of black, white and grey daily for several years would likely find the chance to sport a splash of colour quite refreshing.)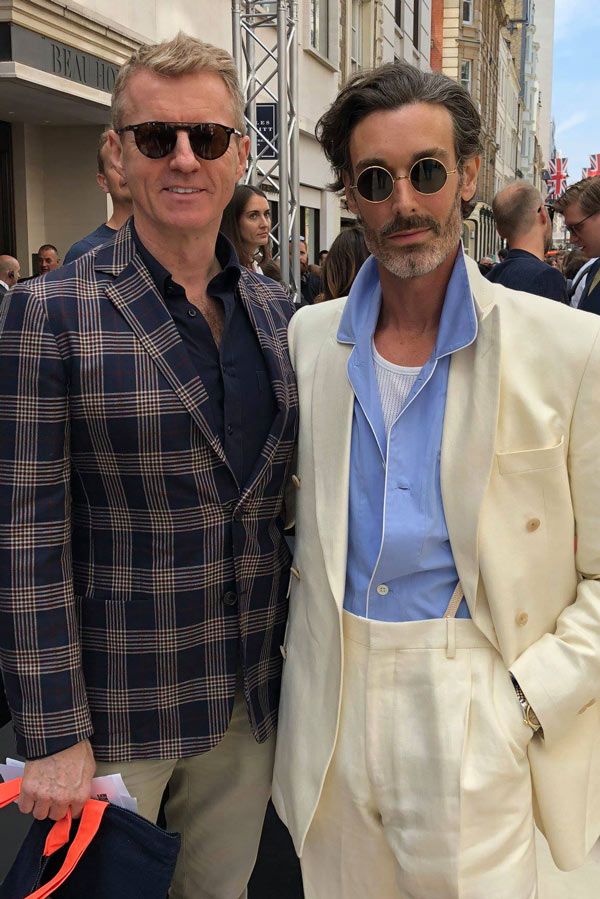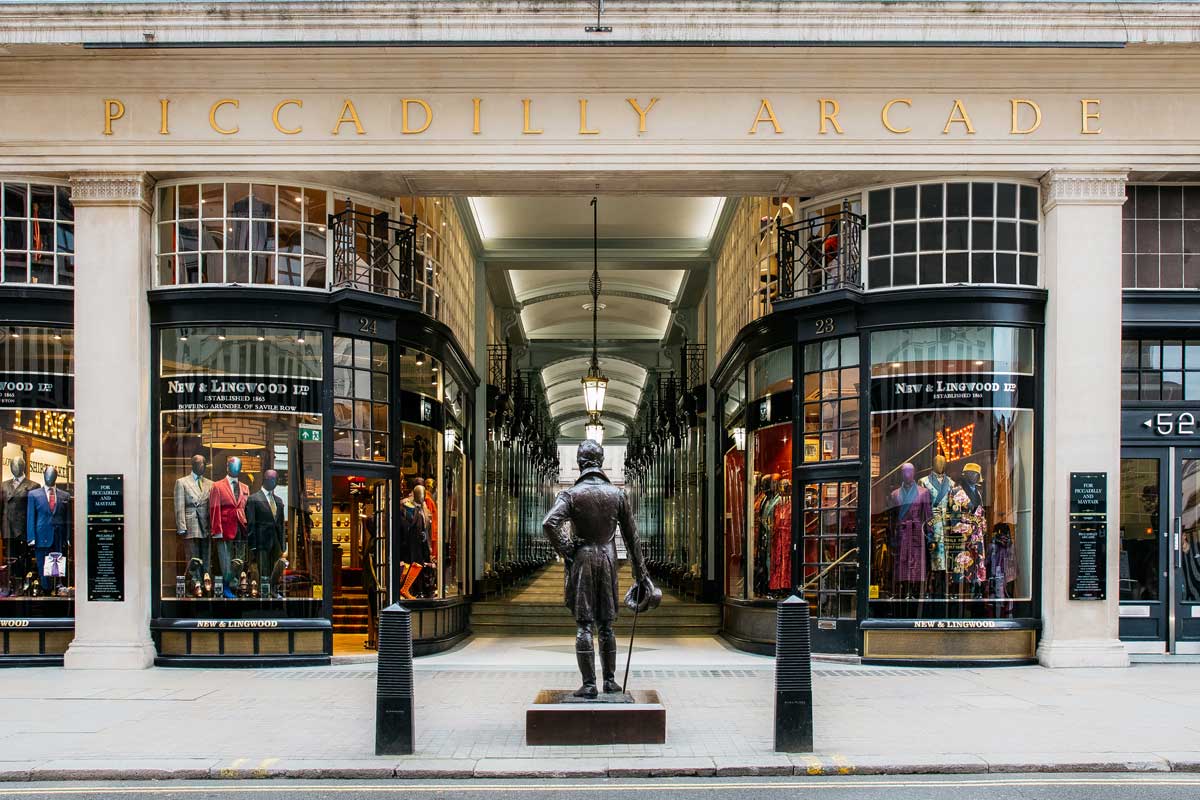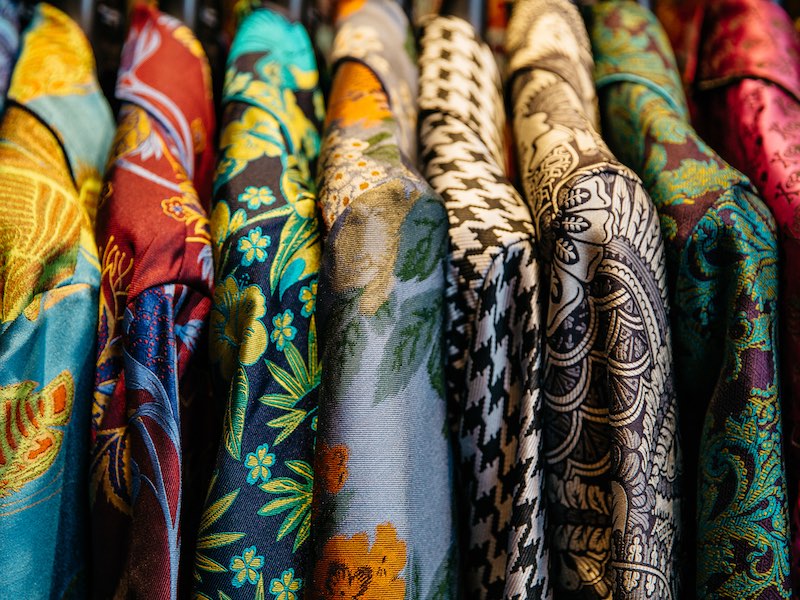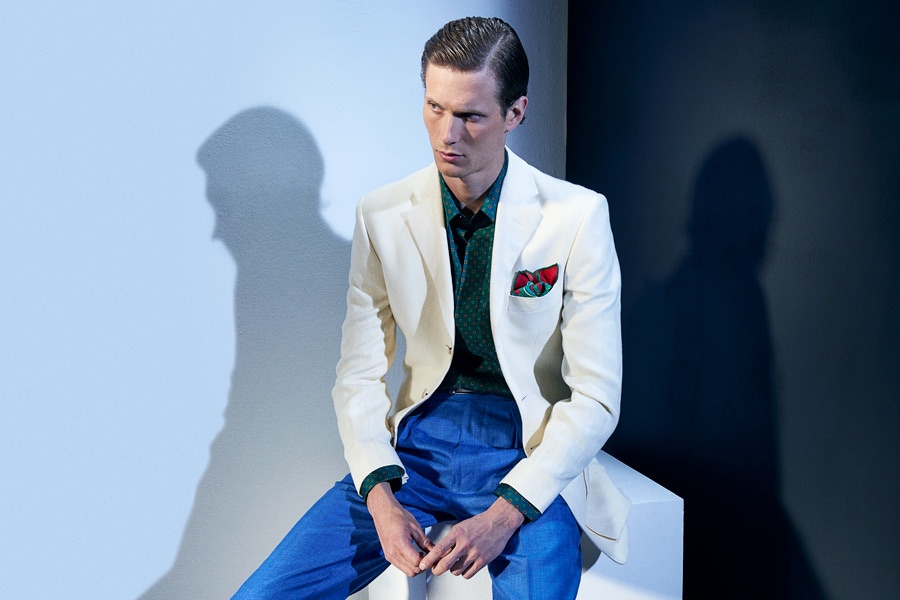 The Eton uniforms that are their stock-in-trade may be a rather anachronistic throwback to the mid-19th century. New & Lingwood, meanwhile, does stay in step with the times — even if the house is ever mindful of maintaining tradition. "We follow fashion but aren't slaves to it," Maloney explains. "As styles change we will give a nod to them, for example – fuller trousers, larger coats, certain colours. But it's essential we carve our own way and remain true to our own aesthetic, which is heavily influenced by more sculpted tailoring from a bygone era with a keen eye on proportion and elegance." The quintessential, classic British look, as purveyed by New & Lingwood, continues to appeal to men the world over thanks to "the style, tradition and craft associated with
Savile Row
and Jermyn Street of old", Maloney says. "American and Italian companies are still trying to imitate English style — some very successfully — but it all goes back to the origin. That's why it's so important that we, as English companies, keep it alive. You only have to look back at the days when Fred Astaire,
Cary Grant
, and their stylish contemporaries were regulars at those addresses and it's no surprise that their elegant, timeless aesthetic lives on to this day." St. James's is home to countless fine gentlemen's tailors, shirtmakers, cordwainers and so on. Why choose New & Lingwood? Maloney asserts that the house's strength is in acting as a 'one-stop shop' for all a man might need — spanning day to night, metropolitan tailoring to country attire. "Our bold approach to menswear singles us out from many other retailers on Jermyn Street," he says. "We offer one of the broadest ranges of top-to-toe menswear, from the most classic business suits, shirts and ties to the boldest of suit separates, the finest English footwear, myriad silk accessories and luxury dressing gowns. Our small size means we can pretty much meet any customer's expectations." Undoubtedly, the same could be said for the selection of New & Lingwood goods found here at
TheRake.com
.