Patek Collectors: Ahmed Rahman
The Rake speaks to Ahmed Rahman about his favourite watches, his love for Patek Philippe and just what makes the Swiss watch manufacture so special.
Fine watches and style don't always go hand in hand. Having expensive taste in luxury wristwear doesn't equate to having great personal style, so it it refreshing to come across such individuals as friend of The Rake, Ahmed Rahman, whose exemplary taste in horology is matched by his admirable eye for clothing. With a wardrobe of bespoke tailoring that makes use of innovative fabrics and plenty of colour, Rahman looks equally at home at a Rake party as he does aboard one of the many aeroplanes he boards annually, thanks to his chosen profession in the fashion industry. It is his watch collection that stands out though, made up of a number of instant classics, many of which are made by esteemed manufacture, Patek Philippe.
Indeed, Patek holds a strong place in his heart and, having long been a fan, he continues to admire the quality, consistency and strive for innovation that the brand is well known for. Mr Rahman's varied taste is evident in the watches you see before you, and each one showcases the diversity and effortless ability of the Swiss brand to not only produce classic dress watches, but also complicated pieces alongside more rugged, sporty designs. A self-confessed lover of Patek Philippe, Rahman explains to The Rake just what it is about the brand that made him fall for it in the first place, as well as highlighting some of his favourite watches…
First and foremost, watches that I buy generally follow two or three patterns; one is the history of the watch, there has to be a story behind it or a historical link, and Patek has lots. I love that it is a very old, established brand, coupled with the fact that it is still independent and family-owned, which makes a big difference. I always look out for the design of the watch – the aesthetics – and Patek has delivered on this really well. The perpetual calendar is so thin and elegant, and similarly, this chronograph is just a beautiful chronograph [speaking of the black-dialled chronograph ref. 5170G]; it doesn't do too much, nor too little. Then there is this Calatrava, which is beautiful [speaking of the platinum Calatrava ref. 5196P]. The aesthetics are very important, I like to wear them and co-ordinate them with my outfits. I am particularly a stickler for matching shoes and straps, which Patek allows.
Quality and innovation are important. What I love about Patek is that it doesn't stop, it keeps on innovating and researching. The brand isn't just resting on its laurels, saying 'we're the best', it's constantly engaging. Patek likes to hear what its customer wants, it wants to deliver. It's always evolving. So these are the three reasons I absolutely adore it. I think the historical and the traditional aspect of it, the fact that it designs great looking watches, and the third is what is on the inside, it is simply up there with the best.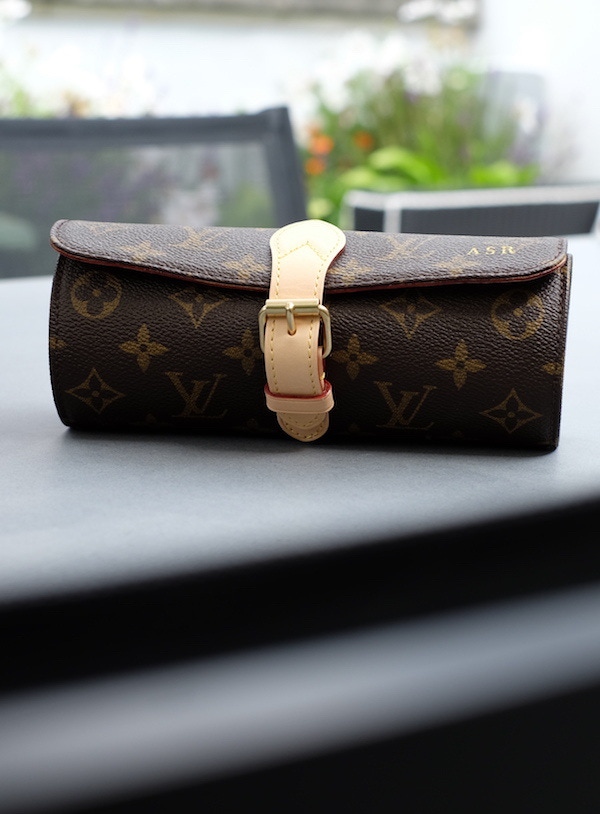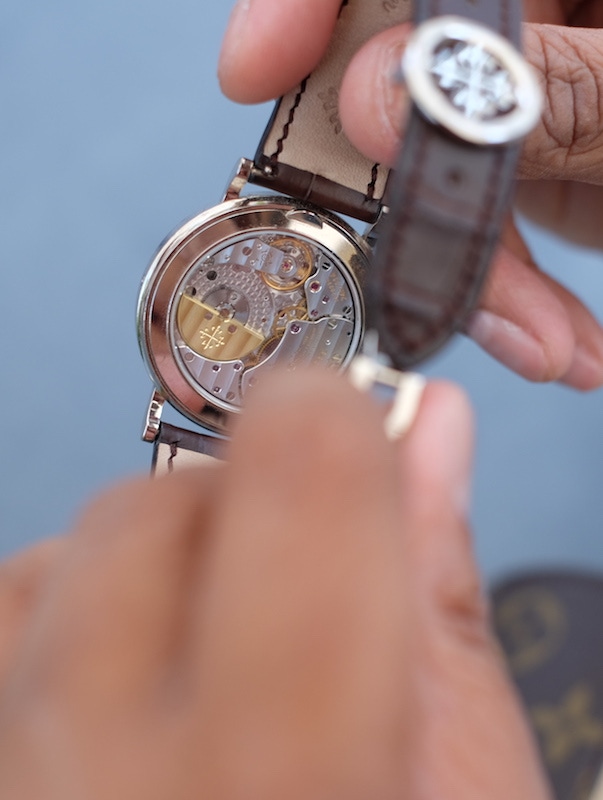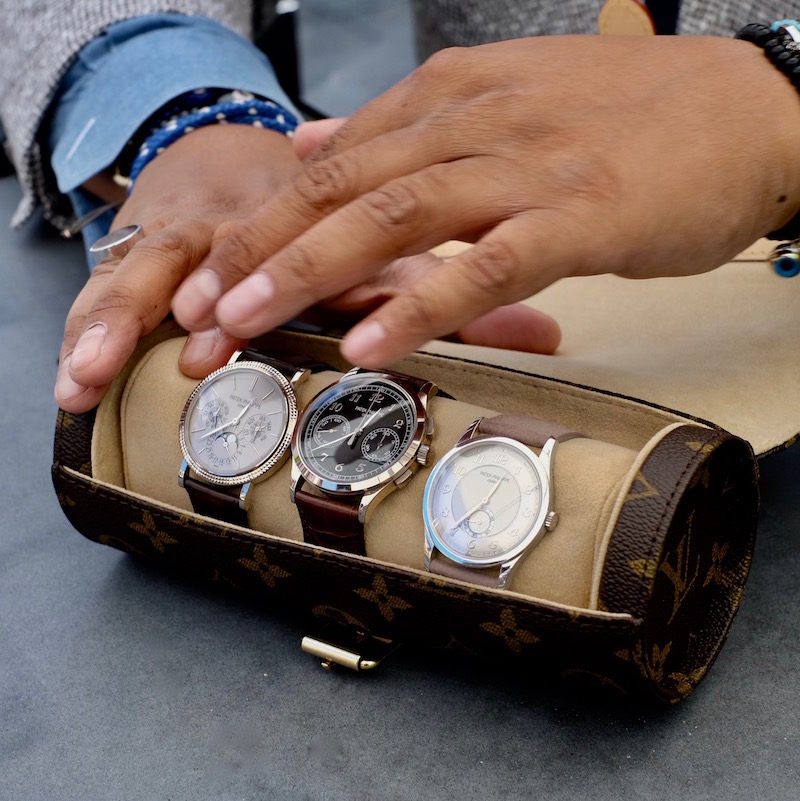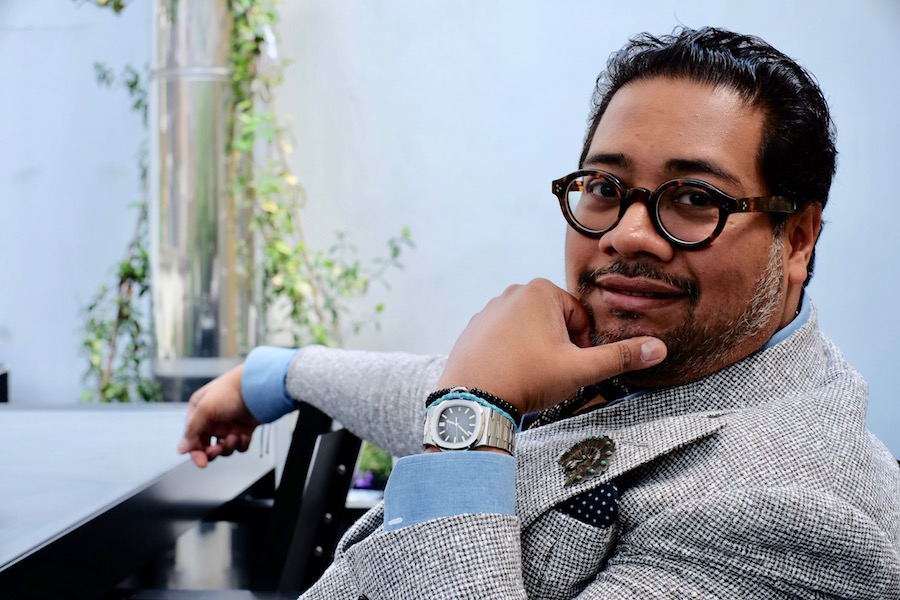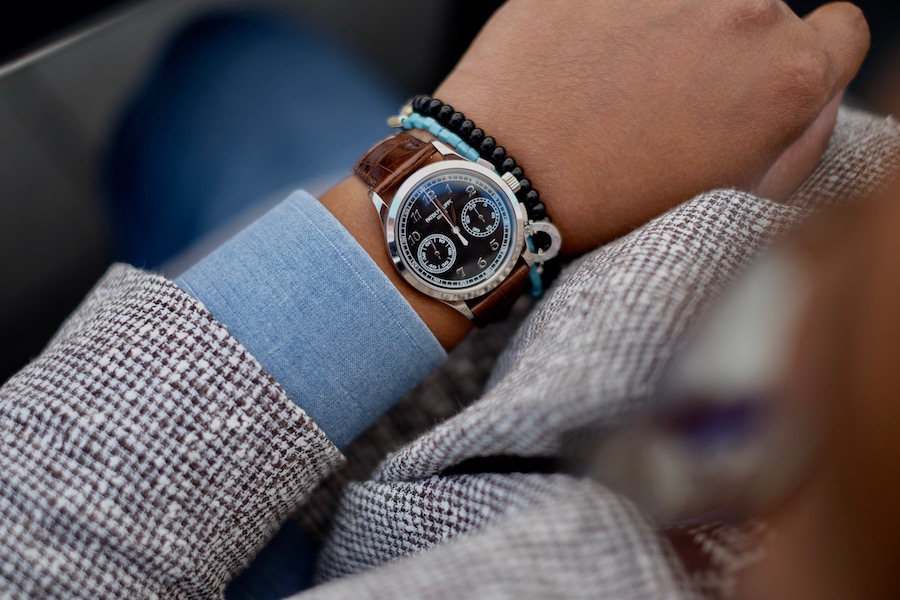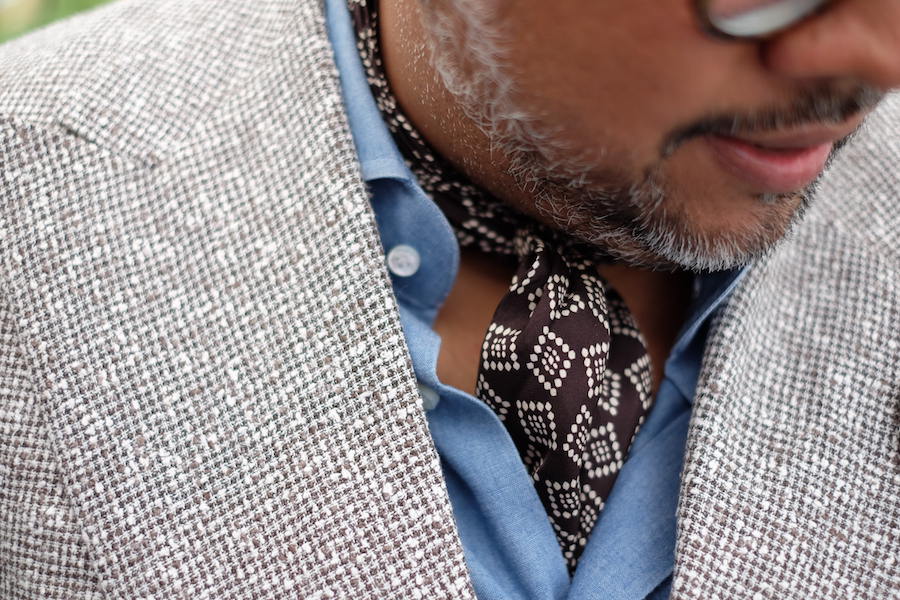 I've always loved the Nautilus because it is very versatile and it's a Gerald Genta classic, which I absolutely love. It is your classic sports watch – its a great size and is the original Gerald Genta. This is a very distinctive bracelet – I think the whole integrated bracelet design is one of the examples of just why Genta was a genius.
This is my favourite perpetual calendar [speaking of the white-dialled perpetual calendar ref. 5139G], because it is extremely elegant. This also comes in a version that doesn't have the hobnail bezel, although I like the hobnail because it is very characteristic of a Calatrava, and coupled with the perpetual calendar it makes it really elegant. The best part is you put a black strap on it and it becomes a very dressy watch, yet on a brown strap it looks sporty and casual. Patek stopped making this about two years ago, so now the only version of this watch that is available is exactly the same but with a black dial, the 5139G-010. I've always loved it with the silvery dial though.
"I am particularly a stickler for matching shoes and straps, which Patek allows"
This is just such a great chronograph
, it's so easy to wear [speaking of the black-dialled chronograph ref.
5170G]
. I love the font of the numbers – in the classic 'Breguet' style. They brought this watch out about four years ago, first in yellow gold, then rose gold and then a white gold version with silver dial. More recently, two years ago they brought out the white gold version (the 5117G), with a black dial and Breguet numbers. For me, this changed the watch, it just made it into such a new, different kind of watch – I love it, I think its very easy to wear and it is a perfect size. Just under 40mm, its 39.5. It is very dressy, but you can swap the straps to make it more of a casual piece. It has a manually-wound movement, but look at the back – its beautiful! It's Patek's own movement – this is the first series of chronographs they made with their own movement.
This is based on a '50s/'60s design [speaking of the platinum Calatrava ref. 5196P], and I absolutely love the two-tone dial, and the solid caseback. Look at how thin this watch is. It's come with age – I used to love the big and bulky watches – but now more and more I gravitate towards the thinner ones. One of my all-time favourite chronographs is the chronograph version of the 5711, which is the 5980. To have a sports watch so slim, where else can you get one? This, however, has all the hallmarks of a classic Patek from the past, with the brushed sides. It's a great example of a contemporary Patek Phillipe, designed from the late '50s/'60s, which has been brought into a modern, elegant watch (this was released in the mid-2000s). Elegance, above all else, is what I look for in a watch today.