Rubinacci: Where To Stay And Eat In Naples
Marcella Rubinacci gives The Rake a tour of the Neapolitan tailoring house's luxury apartments and reveals some of the best places to dine and drink in Naples.
Perched on a hill overlooking the Bay of Naples, in the buzzing area of Mergellina, rests Casa Rubinacci, a luxurious set of homely apartments that have been in the possession of the Rubinacci family since the 1930s.
"My father [Mariano Rubinacci] lived here with his family," Marcella Rubinacci tells me, as she opens the door to give a small team from The Rake the grand tour. "In the past, the tailors worked here. There were more or less thirty of them, however, 20 years ago we moved them to Palazzo Cellammare on Via Chiaia." It should come as no surprise that each apartment is named after a type of cloth. There's Linen, Cashmere, Tasmanian, Silk, Canapa, Ramie and Vicuña, which is the grandest of them all. Split across four floors, each warmly-decorated apartment is kitted out: large, deep and comfortable kingsize beds — the kind that makes you consider spending an entire day in one if you weren't in Naples— paired with opulent en-suite bathrooms with his and her basins. Each apartment has its own sitting room that's brought to life thanks to 19th and 20th century African and early-European antiques, ornaments and fine art, heated by the earth-toned walls reminiscent of a bygone era. There's also a kitchen and an in-house chef, who can be called upon if one feels peckish – however, being in Naples, it's advised to eat out.
Walking through each room, it's hard to imagine the building in its original state – a workshop full of craftspeople slowly but surely producing some of the finest examples of men's tailoring the sartorial world has ever seen. Each one has been spruced up in wonderful fashion, which is perhaps to be expected considering the Rubinacci family's taste for the finer things in life. The highlight, though, is, without doubt, the roof terrace, a fine place to watch the sun go down with a Cohiba Talisman in one hand and a Negroni in the other.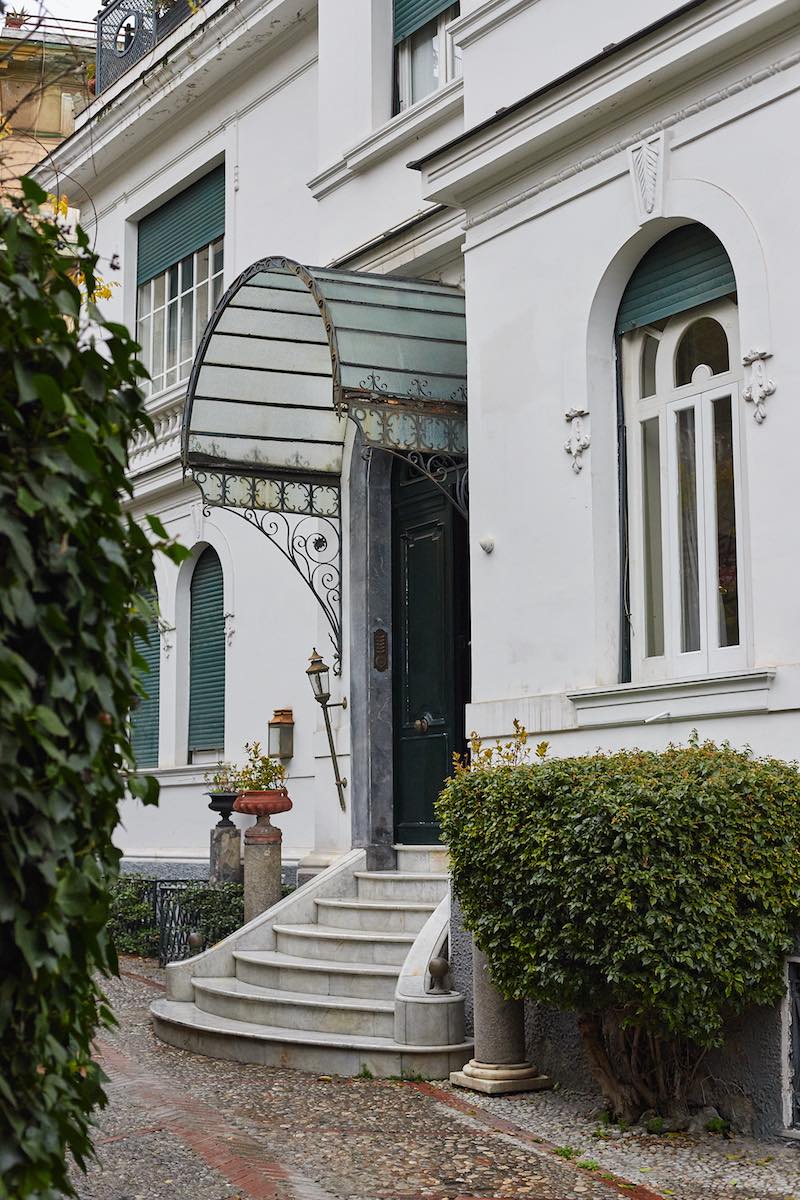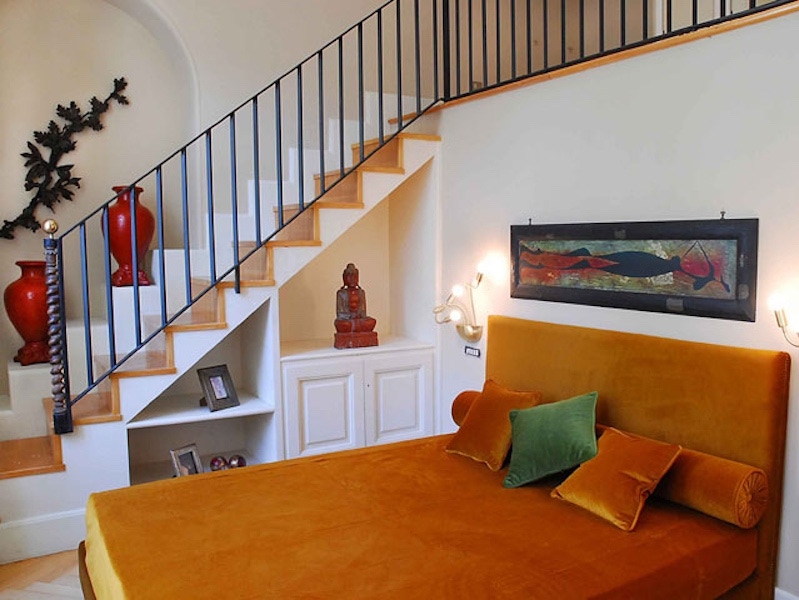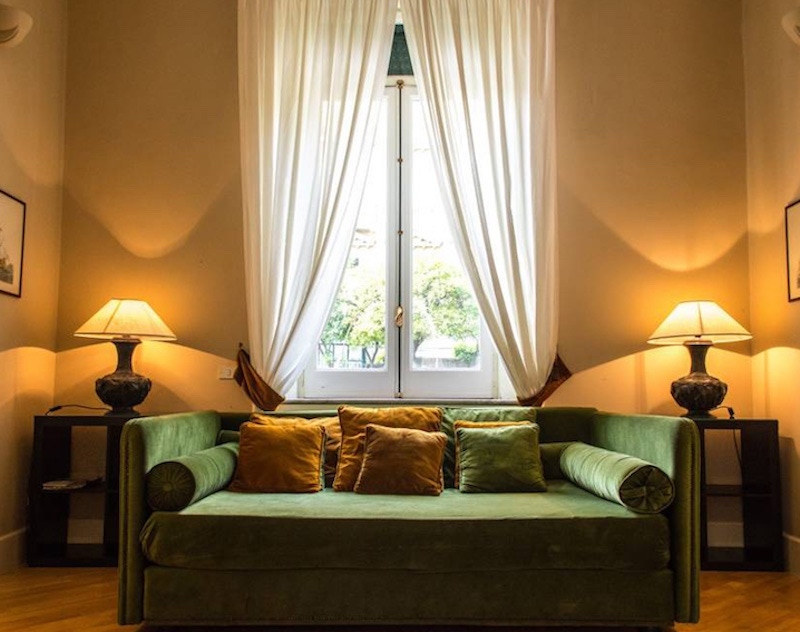 Just a stone's throw away from the apartments are numerous delicatessens, tempting pastry shops, musky tobacco shops and excellent restaurants, both rustic and fine, churning out quintessential Neapolitan cuisine in dramatic fashion. When dining out, Marcella often visits Europea di Mattozzi on Via Campodisola Marchese, which is a family-owned establishment offering simple and perfectly imperfect pizza, meaning you can't go wrong. There's also L 'Antica Latteria if you require something sweet. "In Naples, it's not difficult to find great restaurants," says Marcella. "It depends on whether you want to eat more sophisticated or homemade food. The Spanish quarters are full of them. For example, there's one restaurant called Antica Capri, and they serve pasta and beans inside a covered terracotta pot, all covered with pizza dough. It's delicious!"
For an aperitivo, Marcella says that "it depends on the season. Our climate allows us to always be outdoors. Behind Via Dei Mille, there is an endless number of small bars. Although I often prefer to go to the historic centre – Perditempo is one example. There you can buy books, sip wine or have a good drink, listen to music and have a chat in a relaxed and quiet environment. Liberia Berisio, which is located in Port'Alba, near Piazza Dante and Piazza Bellini, is a bookstore and a bar. They sometimes have live music in relaxing tones with cellos and more. It's one of my favourites."
A true Neapolitan, Naples will always be Marcella's home. "Naples is black and white," she says. "You either love it or hate it. I love its energy, fantasy and colours, which over time has made our DNA insuperable, in this sense."
If you're planning a visit to Naples this summer, we couldn't recommend Casa Rubinacci and Marcella's reccomendations any more highly. We also suggest reading up on what makes Neapolitan tailoring so special and unique, here. 
http://www.casarubinacci.it/eng