S.A.M. LCM Trend Picks
The Rake's International Fashion Editor picks the key trends for Autumn/Winter '16 from London Collections: Men.
The great thing about London Collections: Men and that, which makes it unique, is in its ability to succinctly marry two quite distinctive menswear worlds together. On the one hand, the elegant sartorial offerings of Savile Row and the work of tailors who have dressed Kings, Princes and date back generations. But then combine this with the progressive, artistic fashion-forward young designers, whose innovation never fails to inspire; this is LCM and we were treated to the finest examples of all there was to offer. Whilst The Rake and much of London's menswear history has its roots in tailoring, this season at LCM saw a continuation of the rise in casual wear throughout most collections, the soft flow of this was style one of the biggest influences on silhouettes this season, from the bohemian flow at Oliver Spencer to fluid motion at E. Tautz. Trainers too tread many a runway (see here for footwear picks of the LCM). Of course, casual may not be to everyone's sartorial tastes and whilst a few key tailoring and formal stalwarts of the industry were very much missed by our team, there was still plenty of suiting in the offering. And so here are The Rake's picks of trend-inspired pieces.
Silk Road
Short zipped jackets in most fabric formats are often seen as a casual jacket option for men, and SS16 saw the re-birth of the zipped bomber. The summer version came with sheen and tropical flora and forna embroidery. This season for winter however, the silk bomber has mostly stuck to it's most classic colour palette of military green but with a fair few deep red versions with gold hardware or checks were alternatives for those feeling more bold.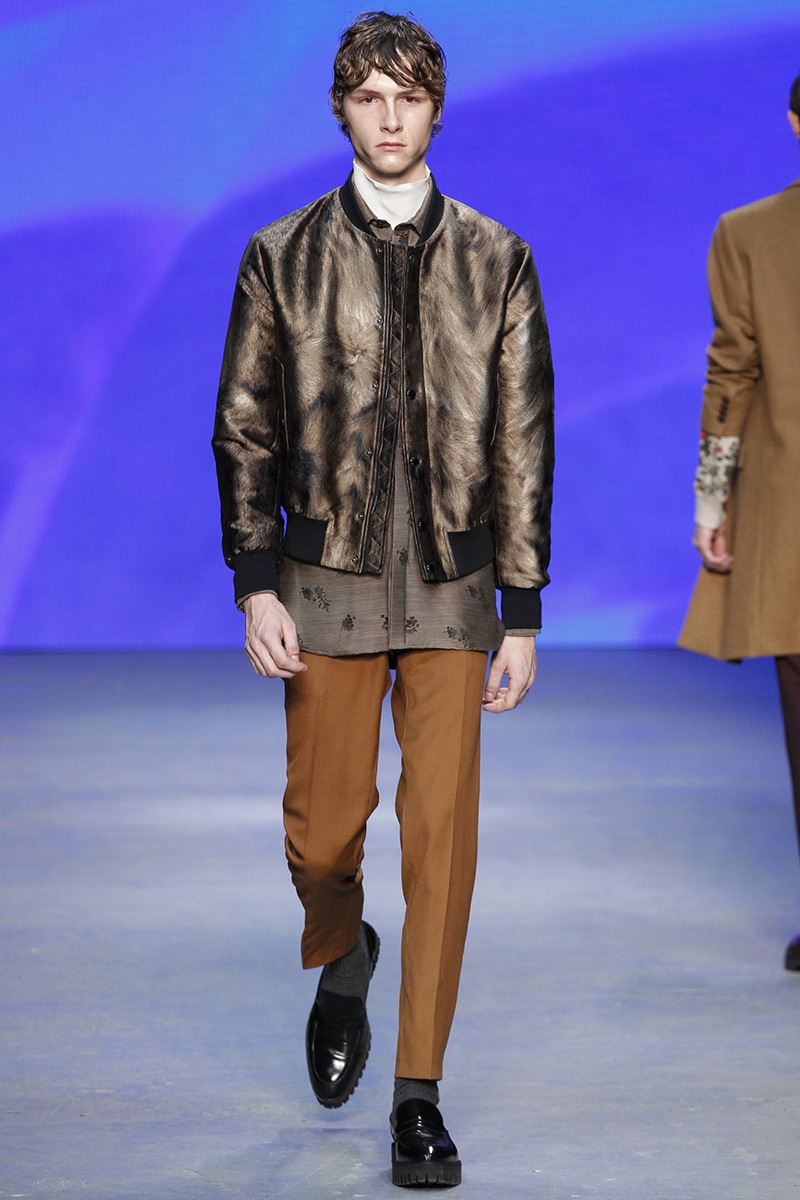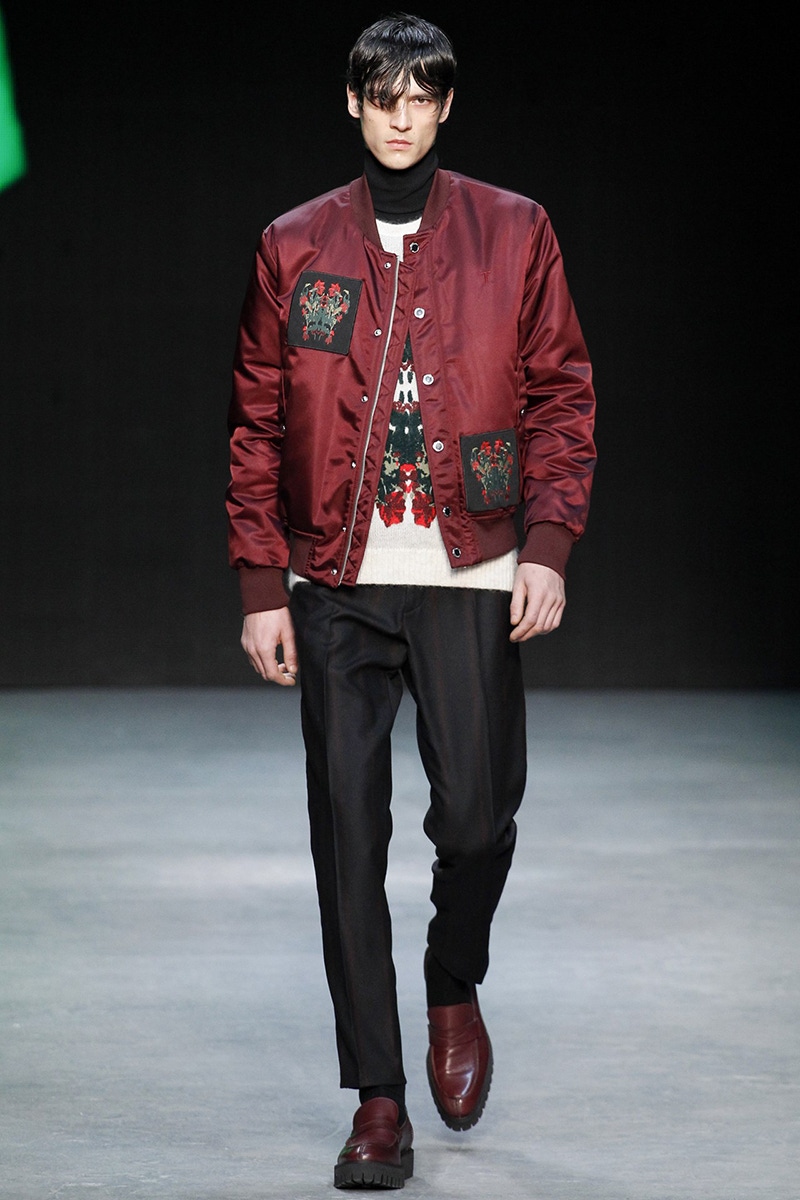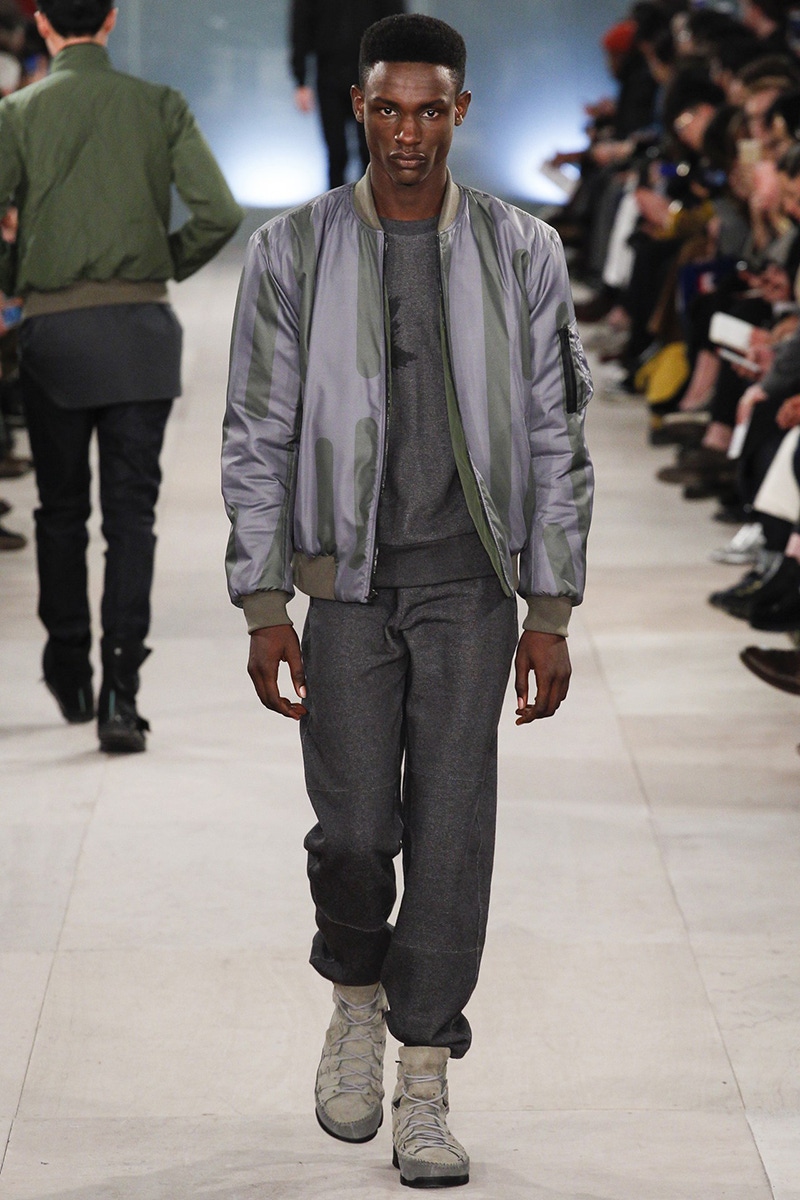 Caramel highlights
As we said goodbye to a music legend this week whose unparalleled style so iconically represented the decade of the seventies, the stylistic influences of the era are clearly still prevalent in menswear. Gucci's SS16 last season hit these notes the loudest and certain elements have certainly carried through to winter, this burnt ochre/copper/caramel/rust (take your pick pantone-palette nomenclature-wise) is a a great way to reference the era without having to go full sheer blouse on us.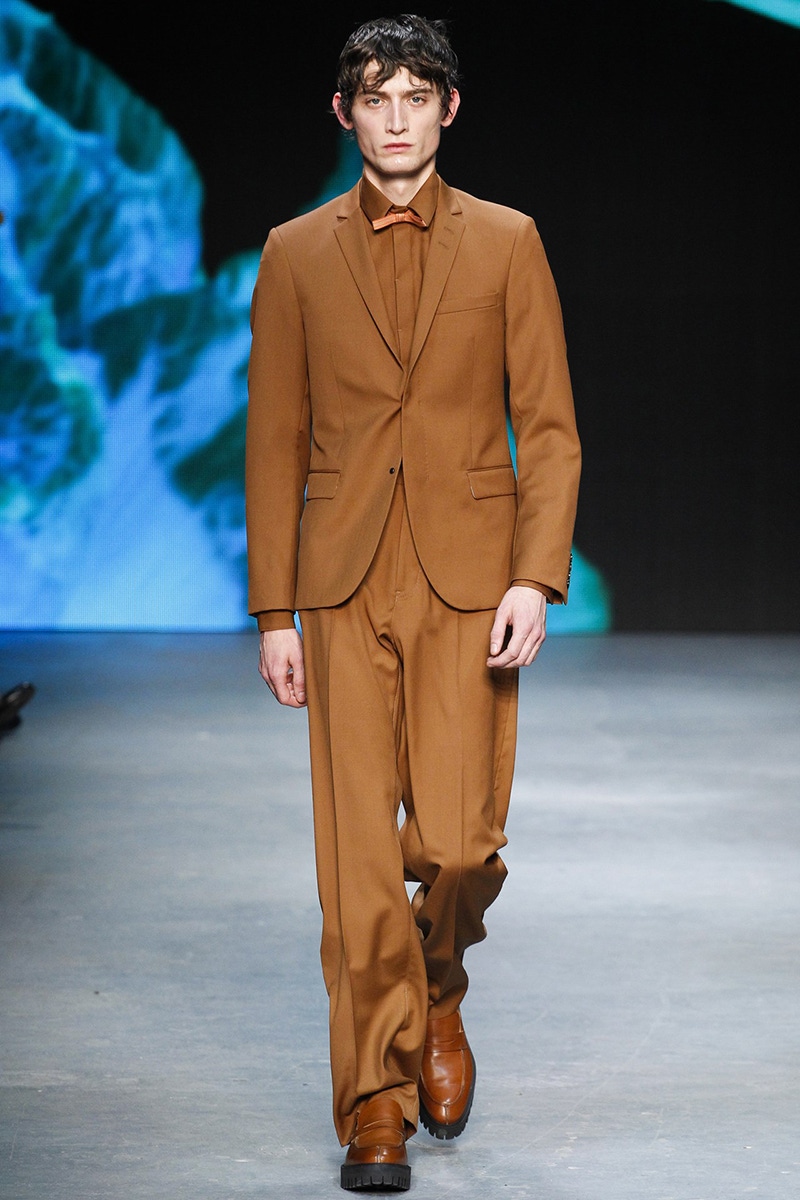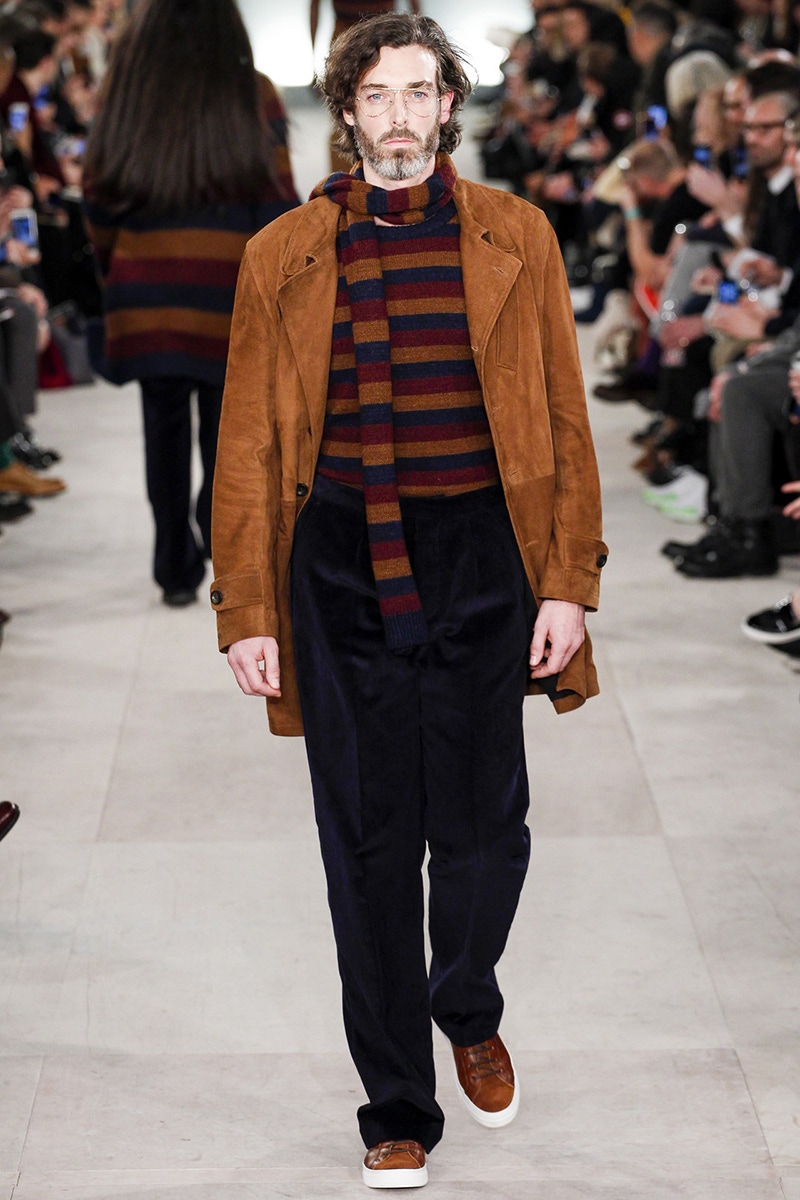 Military Rank
From long bridge coats at Burberry, red tunics at Alexander McQueen and Sergeant Pepper-style aiguillettes at Casely Hayford, traditional regimental references had a strong visual presence and made for a grand masculine silhouette and even extended to evening trousers, which when paired with casual shoes easily straddled the military and sportswear aesthetics.
Let loose
Again, this isn't the first season that menswear has enjoyed a relaxed cut on the trouser front, last season the silhouettes in both formal wear and casual looks saw a slimming of jackets and looser fitting pleated trousers, something Patrick Grant's E.Tautz demonstrated this season on luscious cashmere wools versions which created the most luxurious fluid movement. And for extra detail, opt for at least double inward-facing pleats with skinny belt.