Sewing The Seeds of Time
His journey from school plays to the Royal Shakespeare Company to big-screen superstardom is long since complete. But, says Nick Scott, that doesn't mean Sir Patrick Stewart's passion, ambition and curiosity have been sated.
Shakespearean gravitas is Patrick Stewart's stock-in-trade. Applying it to roles in two blockbuster sci-fi franchises — X-Men and Star Trek: The Next Generation — has made his sternly avuncular persona as recognisable to global cinemagoers as it once was to the RSC faithful and viewers of quality weeknight television in his native Britain. Which is why, from around early 2013, Stewart began posting tweets, from the self-deprecating to the downright daft, that he hoped would strip away the veneer of grandeur from his public image and expose what John Lennon once referred to as "the little child inside the man".
One shot featured him wearing a lobster onesie. Another captured him fashioning a bust of his own head in pink candy floss. Perhaps the most heavily retweeted post to date, though, was part of what became known as the 'bromance tour', a series of online escapades featuring Stewart and his close friend Sir Ian McKellen, then his co-star in the Broadway run of Waiting for Godot. In it, both actors, posing in Times Square, are wearing matching bowler hats and are flanked by a fully costumed Elmo from Sesame Street.
Will the online japery continue indefinitely? "I don't see why not," he tells The Rake from Mexico, where, a few days after the photographs on these pages were taken in London, he is taking some time out following a hectic 2016. "Of course, there is an individual in the United States who is giving Twitter a very bad name, but I think it would be a narrow-minded point of view to stop because of that. What I do on social media — a lot of which is with the support and advice of my wife, who has a much more intensive and surefooted way of understanding social media than I have — is meant for humour and for storytelling, and occasionally for making statements that are serious and on which we hope to have an impact."
Read the full interview with Sir Patrick Stewart in Issue 50, on newsstands now or available to buy here.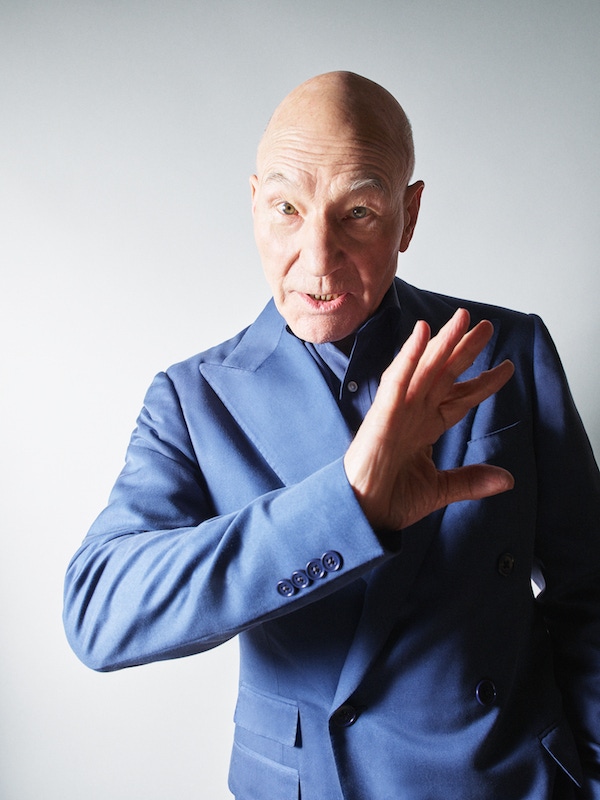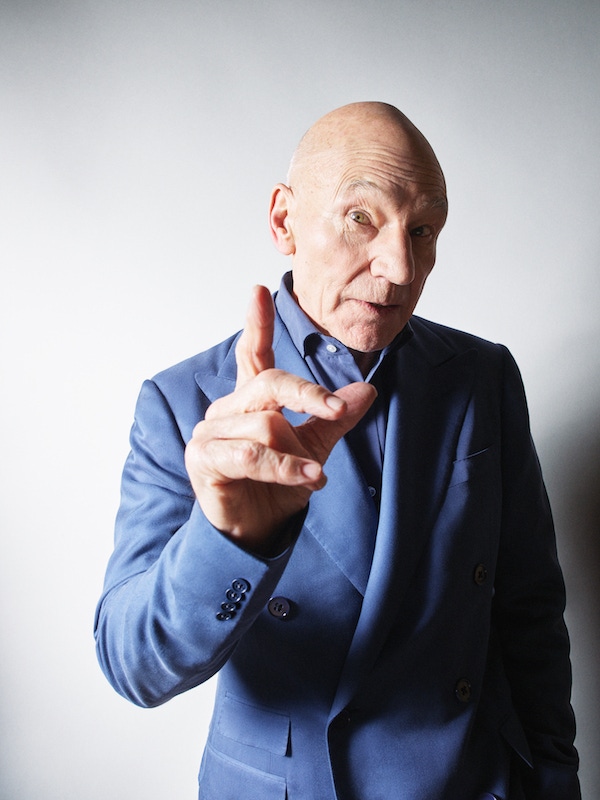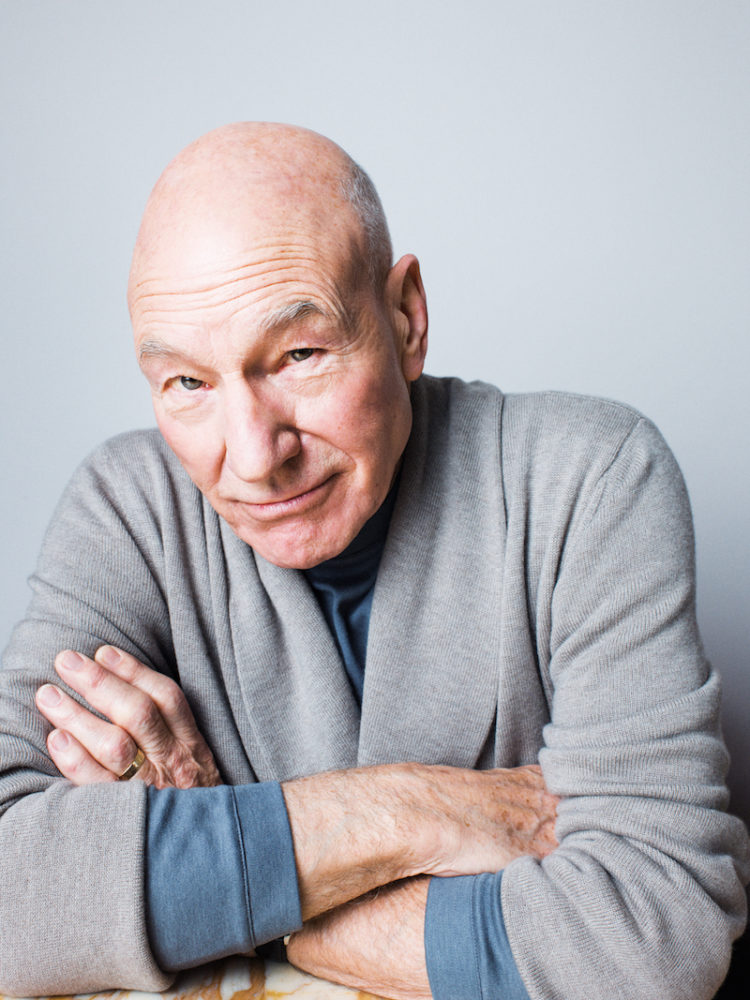 Photographer's Assistant: Sam Ford/Tom Frimley/James Frew
Fashion Assistants: Veronica Perez
Grooming: Rebecca Lafford
Shot at Hotel Café Royal
https://youtu.be/HRE-6Q-rlvQ