SEXUAL REVOLUTION
If the idea of an erotic dial sounds to you like a naff trinket for the bawdy consumer, think again -some of the most illustrious houses in the world are behind the most carnal of complications.
A conversation I had some time ago with Blancpain's Vice President and Head of Marketing, Alain Delamuraz, brought to light a rather interesting tale about one man and his timepiece. This individual, an American businessman who worked for a multinational company, was said to have requested that a minute repeater he had purchased from Blancpain collection be embellished with a titillating engraving on its caseback. Details of the intimate scenario would have remained a secret between a select few, were it not for an unfortunate incident at an airport lounge in France.
After removing his watch (worth a cool CHF1 milllon, by the way - it must have featured one heck of an intricate bedroom scenario) to freshen himself up in the restroom, he found that someone had managed to swipe it from under his nose. Of course, this led to a police report and a call to the Blancpain offices in the hope of alerting them to the crime, but seeing as the timepiece in question was a one-of-a-kind item without a serial number, he was required to relate (in rather vivid detail, we would imagine) the engraving he had commissioned. A few months after the report, the Blancpain office received a call from an antique shop owner in France who claimed that he had two individuals in his establishment looking to sell him a rather eyebrow-raising timepiece by the illustrious Swiss manufacturer. Seeing that there was no serial number on the item, the owner also found himself describing the watch in steamy detail. Suffice it to say, the thieves were apprehended, the watch was safely returned to its rightful owner and everyone involved had a story for their grandkids.
Should you feel inclined to seal your wildest carnal dreams in the annals of time in such a way, the expertise at your disposal cannot be overestimated. The quiet engravers huddled over their workbenches at the factories of brands such as Blancpain (refer to our first Rake Time supplement for a photo essay on them) have the skill to fashion characters in the likeness of the timepiece's owner - though I'm guessing a degree of nip/tuck is employed in some cases. While some erotic timepieces feature stationary engravings that leave most to a viewer's imagination, others incorporate automatons that can be animated to create a visual reenactment of the scene in question for a greater sensory experience simply by sliding a lever or pressing a pusher. Ulysse Nardin's Erotica hour-striker timepiece  is among the more brazen, with automatons on the dial that move in a manner that goes well beyond being 'suggestive' when the chimes are activated.
Others among these amatory timepieces offer at least the option of discretion, though. Just as many timepieces have mechanical complications that only their owner is fully aware of, most erotic timepieces tend to keep their intimate secrets away from the glancing eye, only to be revealed to a select few.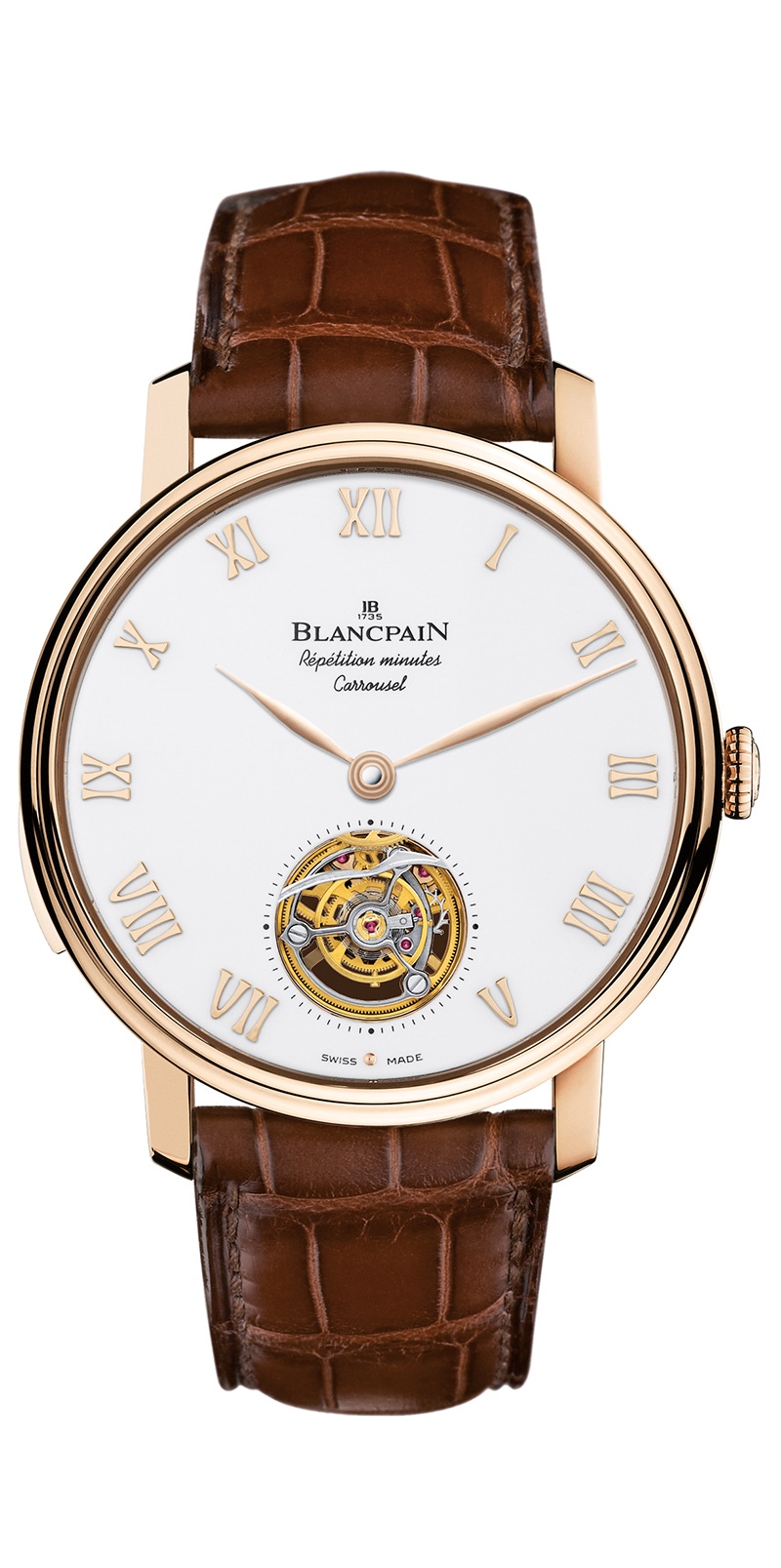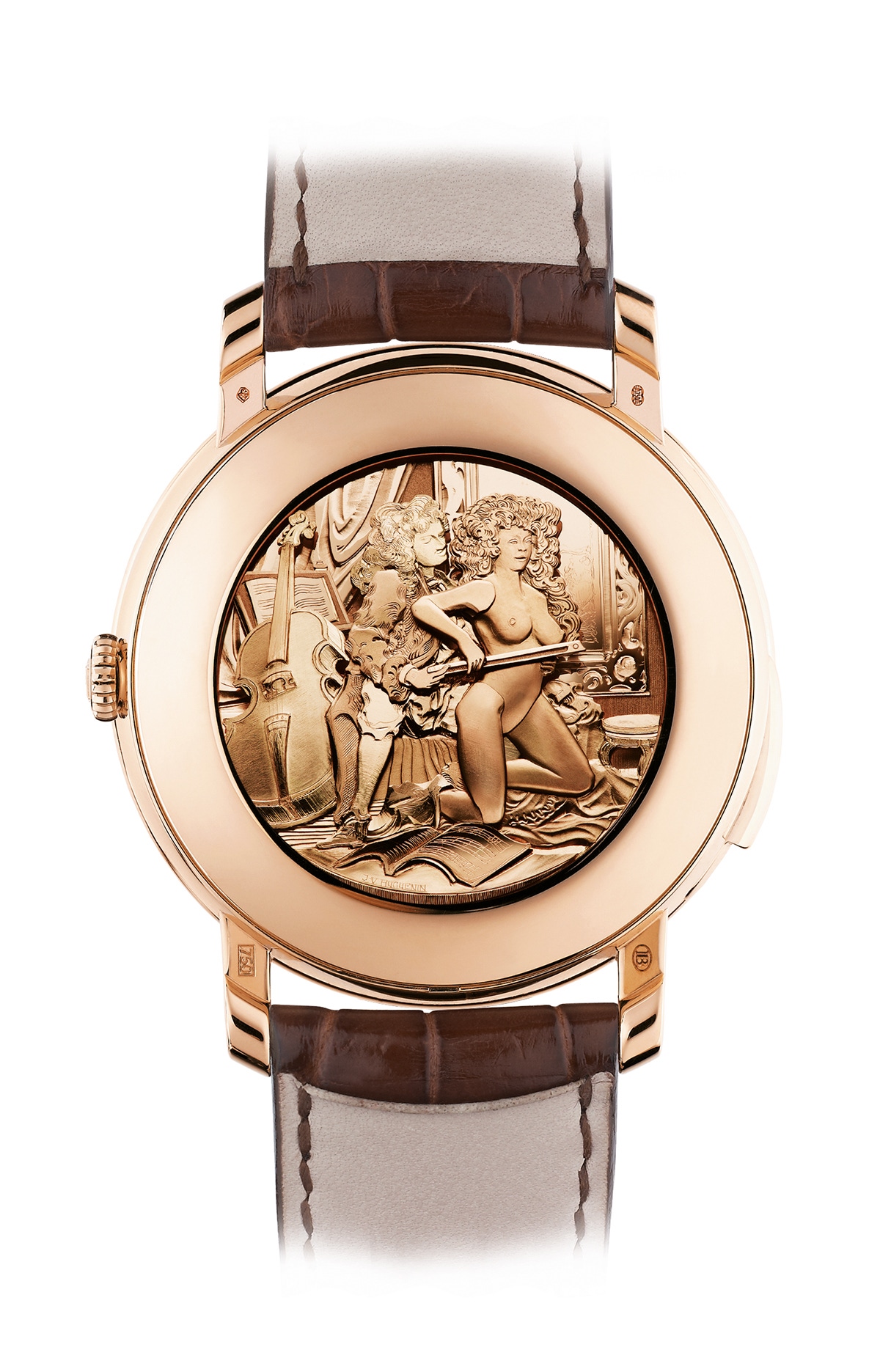 Owners of Jaeger-LeCoultre's Reverso à Eclipses, a timepiece inspired by a 1910 pocket watch from its archives, can conceal or reveal a secret dial as and when they wish, by turning the wheel at the top-right-hand corner of the watch. As the shutters open, an exquisite, miniature enamel painting is revealed. [content_block id=3780 slug=erotic-watches] So what's the customer base for these saucy horological gems? What sort of person risks someone outside the 'circle of thrust' peeking into their after-hours habits? Surely there is an element of narcissism involved? Is it a case of highly successful, hyper-wealthy folks' self-confidence inflating into self-love? Well, one thing for sure, they are potent conversation pieces. Just like the knit ties that members of the fairer sex always seem to want to touch and stroke (why is that?), these things have been known among owners we know to bring out the tactility in a girl. Another explanation is that some consumers relish the unlikely juxtaposition of unchaste, animalistic inclinations - such lighthearted displays of virility - with the solemnly revered intricacies of horology.
Some buyers may also enjoy the element of risk - not least, of unforeseen situations, such as the one recounted earlier, occurring. It is the choice to not just tiptoe along, but instead firmly straddle that fine line between proper and downright indecent. Perhaps it relates directly to the paradoxical quirk that makes women of a certain ilk - elegant and angelic to the public eye, devilishly seductive in the private space - so confoundingly attractive.