Singapore's Top 10 Menswear Sources
The Rake's guide to the best tailors, haberdashers, shoemakers and all-round sartorial must-sees in Singapore.
Kevin Seah Bespoke
Internationally renowned — and deservedly so — Kevin Seah is widely regarded as Singapore's top bespoke tailor. From his riverside atelier in the central business district, Seah purveys authentic handmade, fully bespoke and made-to-measure tailoring in a range of British and Italian cloths so vast as to be unrivalled in this city. Within the atelier's clubby confines you'll also find a variety of Seah's new ready-to-wear garments (think handmade linen safari jackets and guayaberas, sharp chinos and jeans, luxurious button-down polo shirts, and boxer shorts in top Italian shirt cloth), shoes from leading cordwainers including Vass, Foster & Son, Edward Green and Gaziano & Girling, and the ever-present services of footwear care and shine maestros, Mason & Smith. Drop in for a discussion of your any and every sartorial need, lubricated by a whisky or two from Kevin's extensive stash of single malts.
www.kevinseah.com
. 55B/C Boat Quay Singapore 049844
.
Ed Et Al
Trained in Budapest by a master of old-school Austro-Hungarian shoemaking, Ed Et Al's Edwin Neo hasn't only won the attention of the global #menswear intelligentsia, he's also caught the eye of Singapore's ruling elite, being cited in parliament by the Finance Minister as a sterling example of local business bootstrapping (if you'll forgive the pun). Starting out in 2011, today Neo sells more than a million dollars in shoes per year — though that's not to say his stuff will cost you an arm and a leg. Top-of-the-range, fully hand-crafted, hand-welted bespoke creations come in around the £1300 mark, semi-bespoke shoes go for the equivalent of about £600 a pair, while ready-to-wear and made-to-order range from £175 to £400. Go to him for serious bang-for-buck, world-class handmade cordwaining.
www.edetal.sg
.
120A Telok Ayer Street. Singapore 068589
.
Vanda Fine Clothing
The words 'artisanal' and 'small-batch' are bandied about a lot these days, but in the case of Vanda Fine Clothing, they legitimately apply. The five-year-old men's accessories brand's ties (mostly six-fold, or four-fold for heftier cloth), bow-ties, scarves and pocket squares are all individually hand cut, rolled, folded, stitched and crafted by the 'mom and pop' founders of the brand, noted menswear enthusiast Gerald Shen, his wife Diana Chan, and their back-up team of two supplementary craftspeople. Materials are top-notch, with silks sourced from the likes of Vanners, Adamley and Fermo Fossati, and designs such as Chinese zodiac animals and illustrations of local culinary delicacies add a distinctive touch. There's no better sartorial souvenir of 'Uniquely Singapore' than a handcrafted Vanda item, available worldwide through their website.
http://vandafineclothing.com
.
Colony Clothing
Multi-brand boutique Colony Clothing is run by two alumni of Beams Tokyo, who set up shop in Singapore three years ago. In addition to stocking a range of tailoring, attire, shoes and accessories (from brands such as Camoshita United Arrows, Alden, Paraboot, Drake's, Ring Jacket, and their own house label) specifically aimed at catering to the heat-resistant needs of the equatorial gentleman, the store regularly holds bespoke trunk shows with leading international houses including George Cleverley and Huntsman. Visit for tropical-friendly business and resort / casual wear, a beautifully curated collection of gentlemen's accouterments, and cool curiosities like hand-shaped Jeff McCallum surfboards.
www.colonyclothing.net
.
83 Clemenceau Ave, Singapore 239920
.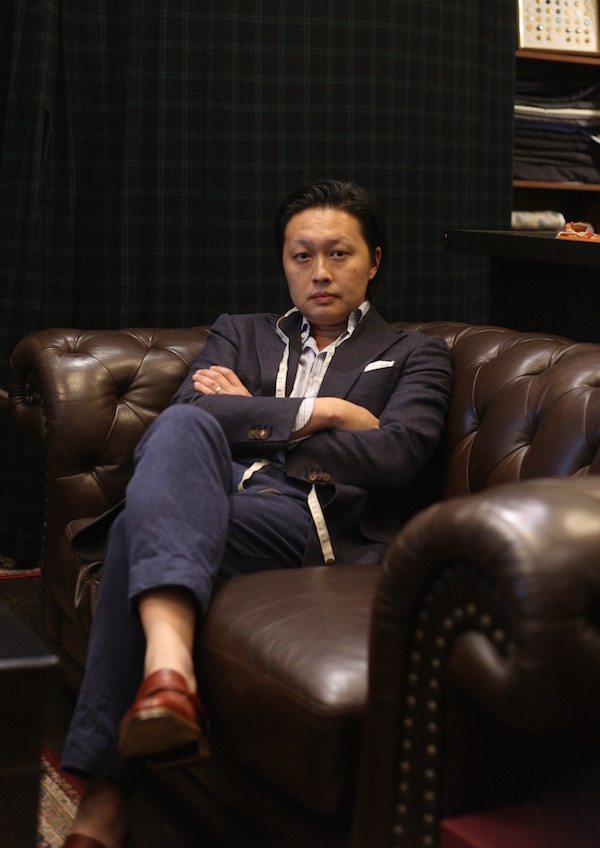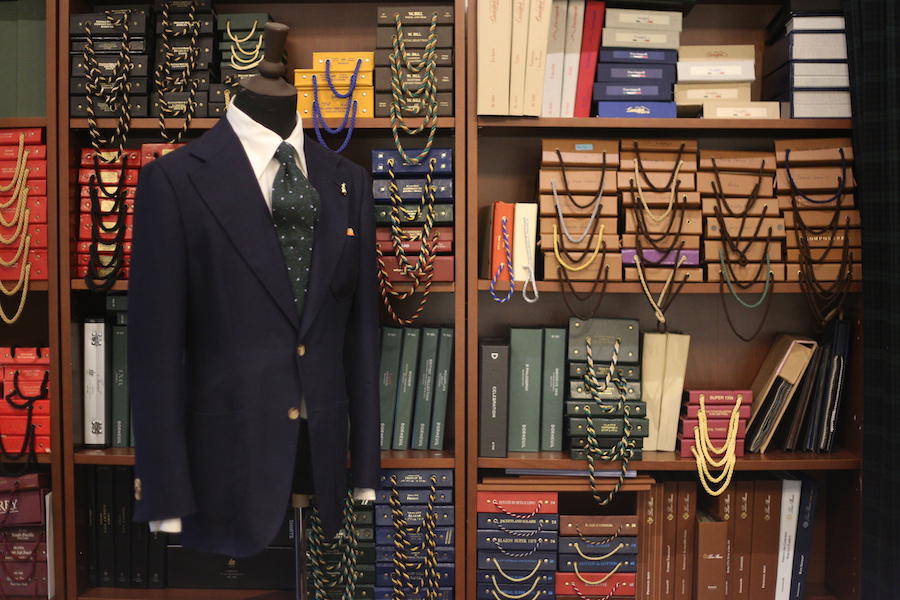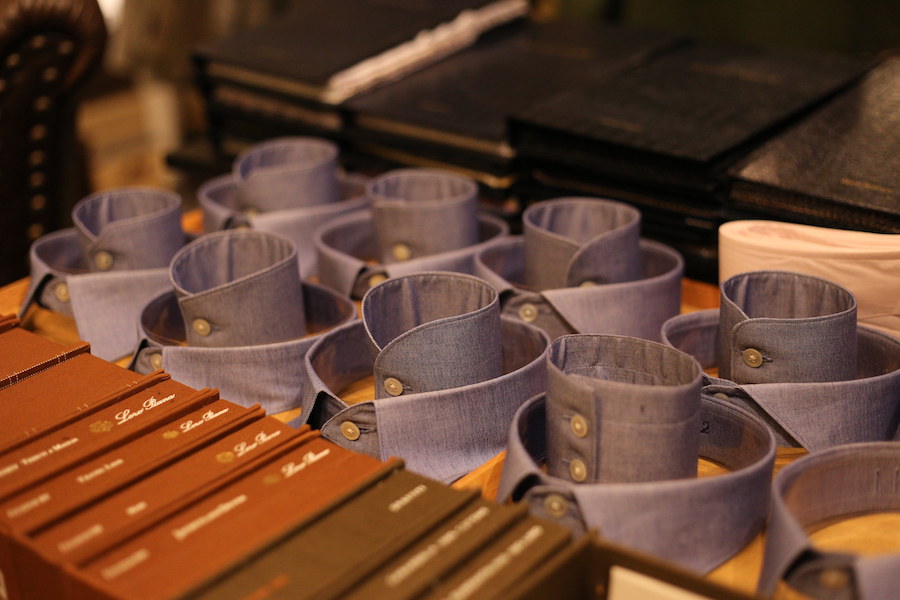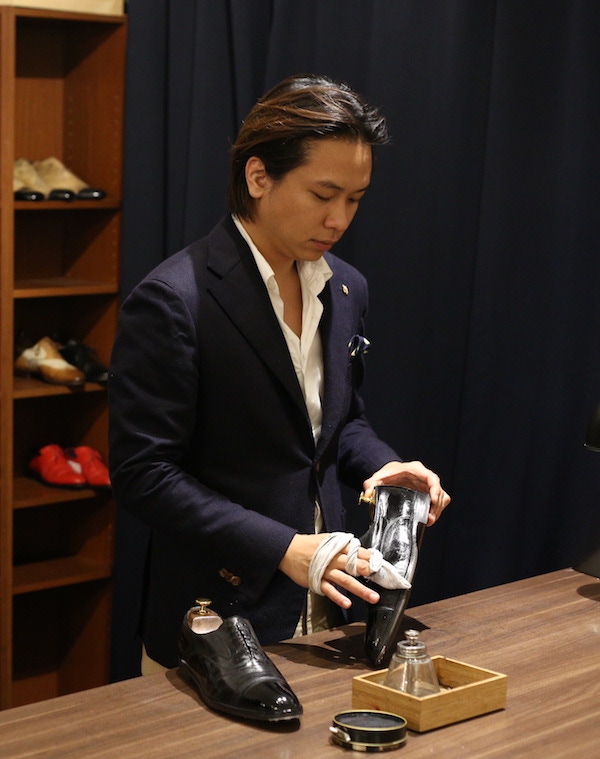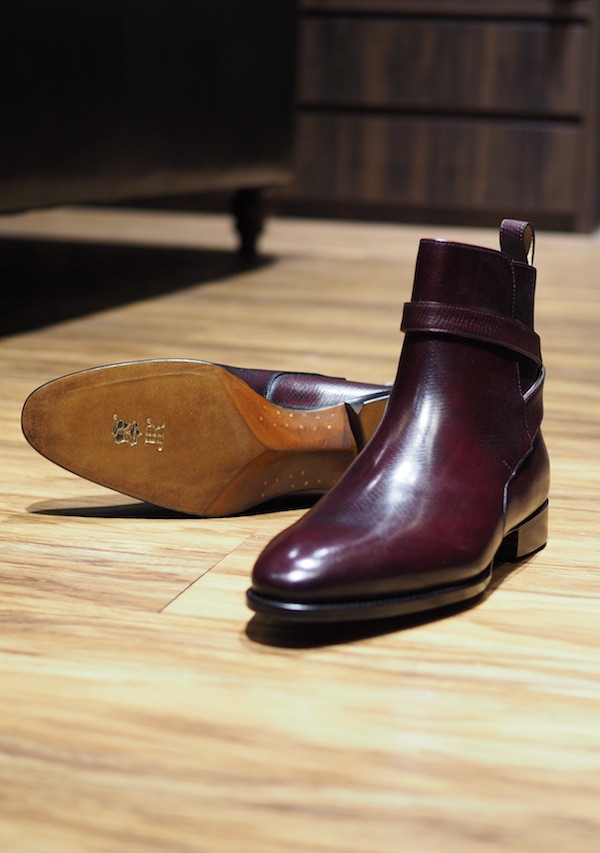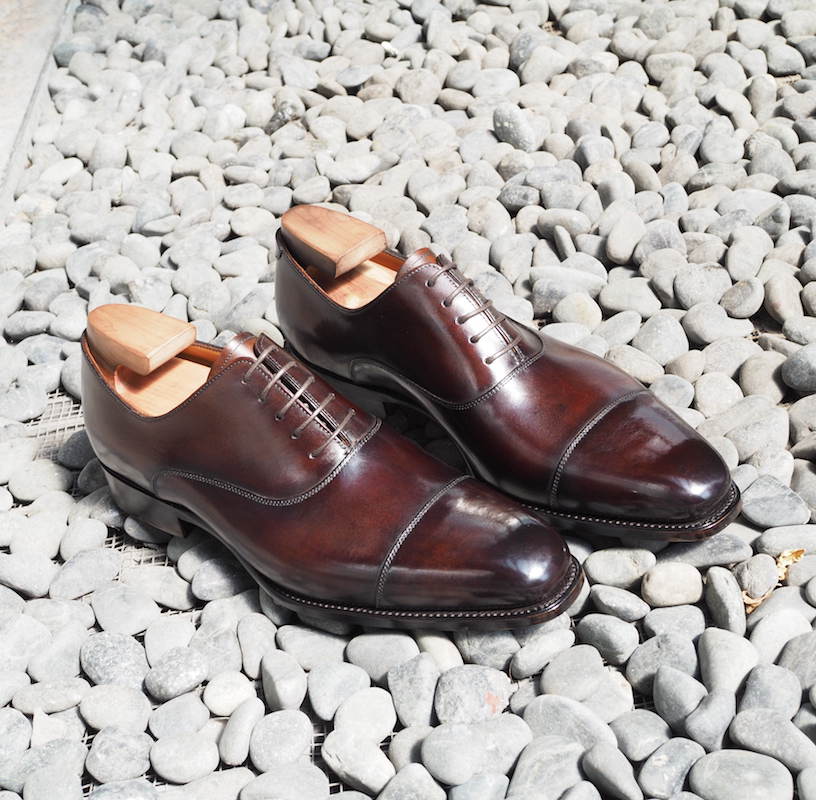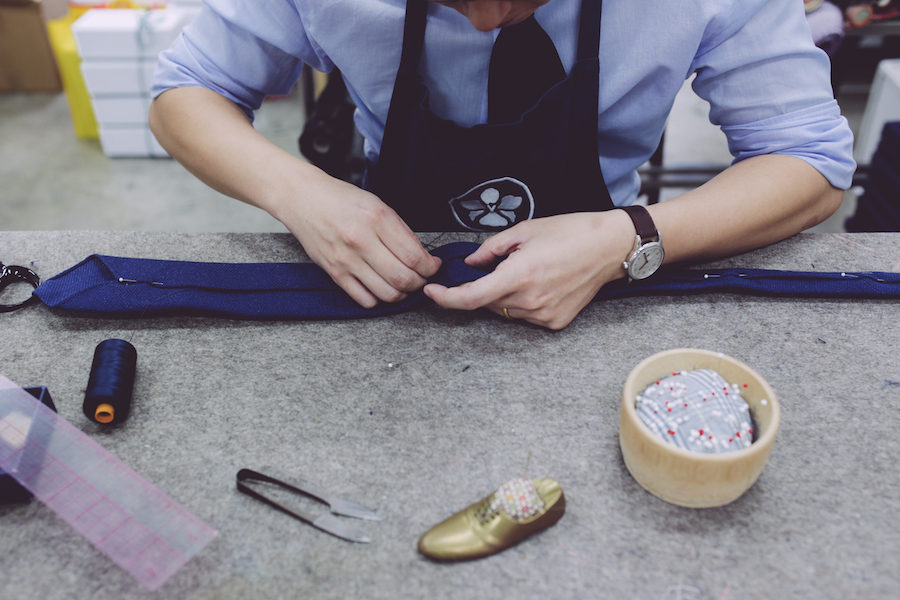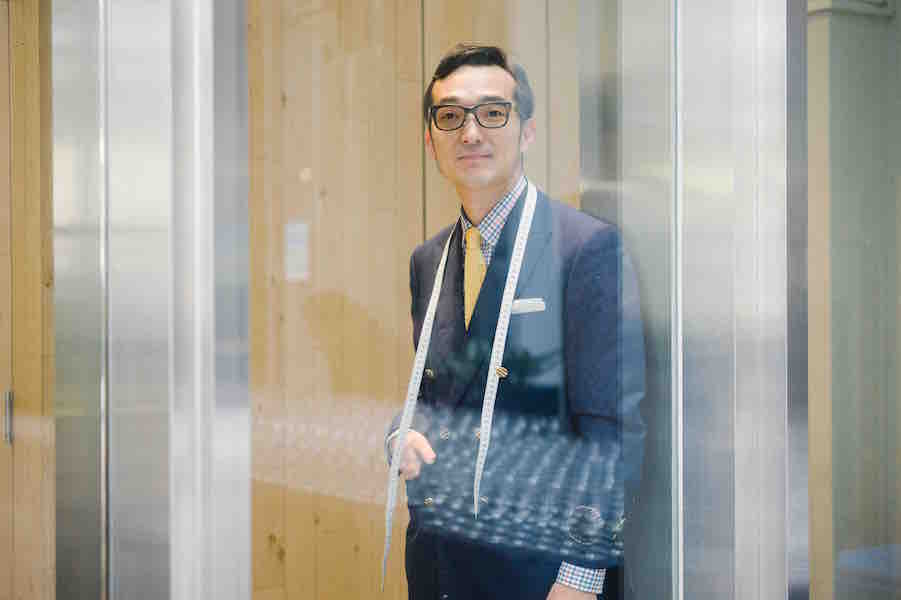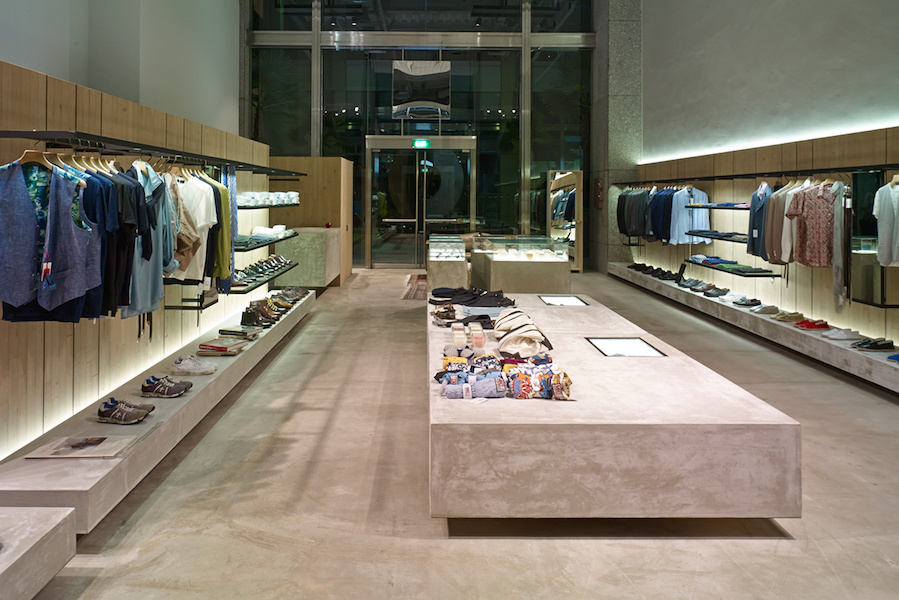 Q Menswear
Not only a dab hand at dapper men's tailoring, Q's main man Han San is also highly adept when it comes to cutting for the #womeninmenswear contingent, as evidenced by his enduring popularity with local street style stars such as former Rakettes Esther Quek and Sarah Ann Murray, and Esquire Singapore fashion director Janie Cai. This makes him an excellent choice if you're on the hunt for somewhere both you and your fair lady can get measured up for complementary 'fits. Taking a contemporary approach to styling, the signature Q Menswear look is colourful and pattern-rich, however Han San can also do navy pinstripe banker sobriety with the best of 'em. Visit for his'n'hers suiting and the full complement of men's shoes and accessories.  
www.q-menswear.com
.
116A Telok Ayer Street, Singapore 068585
.
LC.via
Acting as a platform for artisanal menswear and accessories makers from around the world, Nathan Liusvia and Jonathan Chiang's LC.via works to bring a collection of top-tier international craftspeople — and their superlative products — to the Singapore market. Partnering with Hong Kong's WW Chan, Milan-based Japanese bespoke tailor Yuki Inoue, Joe Ha of Australia's The Finery Company, B&Tailor from South Korea, Neapolitan shirtmaker Borriello, Romanian-made Saint Crispins shoes, Japanese cordwainer Hiro Yanagimachi, and tiemaker Seven Fold Firenze, amongst a number of others, LC.via hosts an ongoing series of trunkshows and acts as an agent for this highly cosmopolitan blend of gentlemen's outfitters. Check out their multicultural mix of menswear and explore what's on the schedule.
www.lcvia.com
.
11 North Canal Rd, 2nd Floor. Singapore 048824
.
Alodd
Producing Italian-made footwear designed to suit the hot'n'wet Singaporean climate, Alodd was established in 2015 by the former Asia-Pacific CEO of Bally — and ex-Italian Navy special forces commando — Aldo Lipari. Delivering high-quality, authentic Made-in-Italy men's shoes at remarkably reasonable prices, Lipari prides himself on the "quality, style and comfort" of his footwear, with a particular emphasis on the latter aspect. Most styles featuring rubber or leather/rubber soles, Alodd's shoes balance chic Italian design (dubmonks, wholecuts, svelte loafers and brogued cap-toes, for instance) with easy-wearing practicality. Drop into Alodd for sharp, comfortable Italian-made shoes that'll keep you nimble and upright on Singapore's slippery streets.
www.alodd.com
.
#02-50 The Centrepoint, 176 Orchard Rd, Singapore 238843
.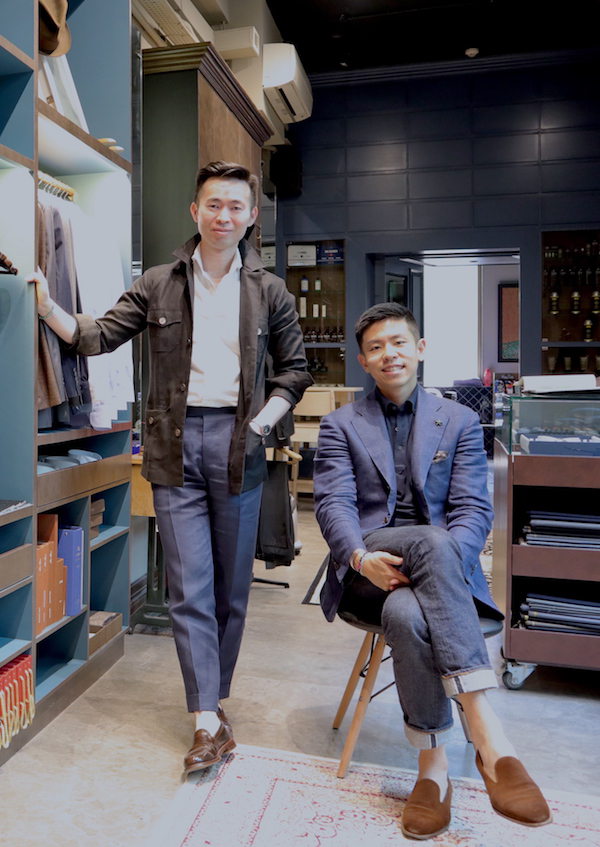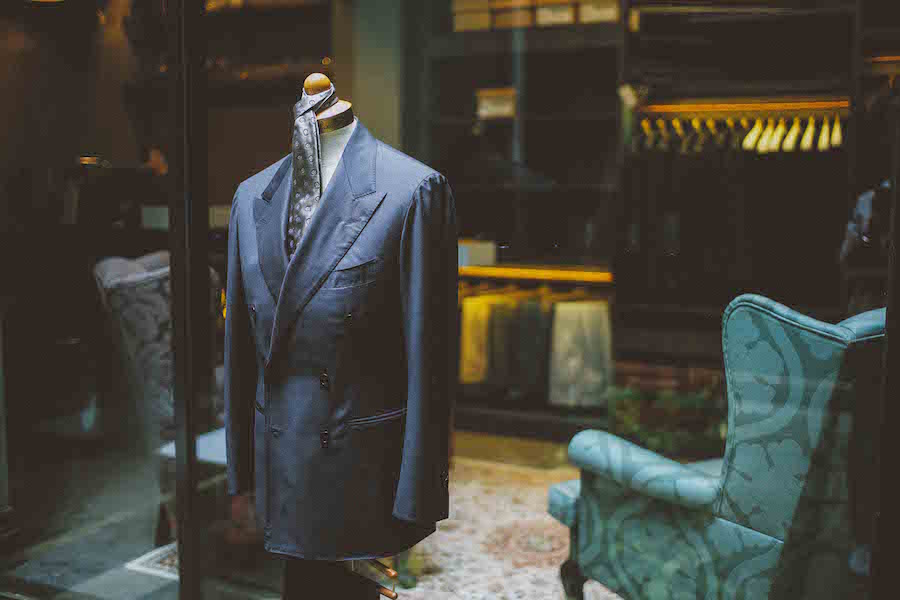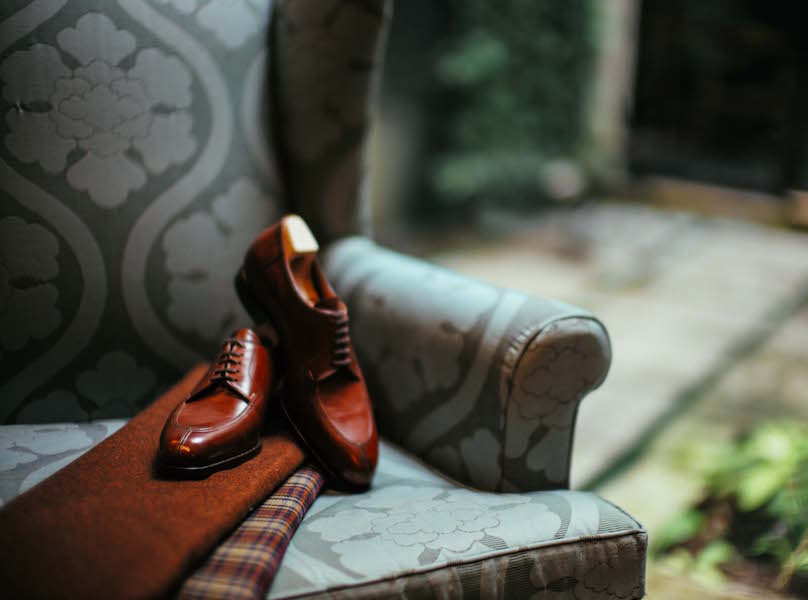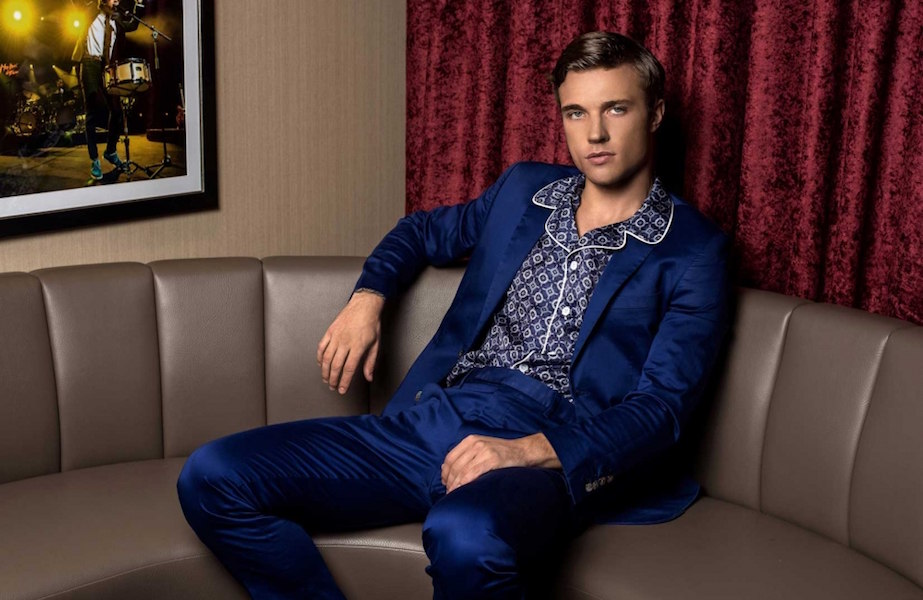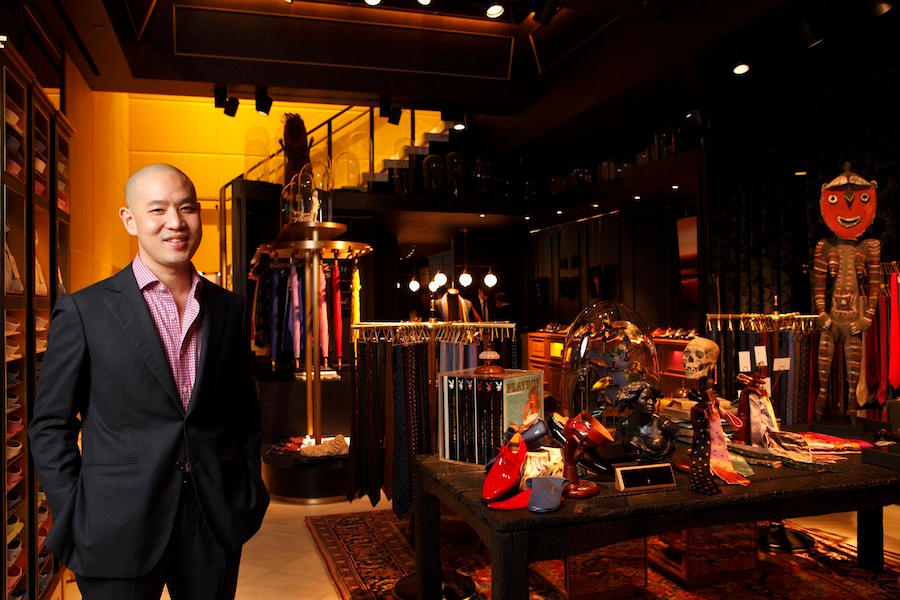 Malmaison by The Hour Glass
In addition to one of the best collections of timepieces you'll find in horology-obsessed Singapore (Rolex, Audemars Piguet, Panerai, IWC, Parmigiani, De Bethune, Ulysse Nardin and Cartier, to name but a few of the brands on offer), The Hour Glass' Malmaison boutique stocks in its Gentlemen's Corner a beautifully curated collection of goods from Neapolitan tailoring house Rubinacci, Parisian shoemaker Pierre Corthay, and Singaporean exotic leathergoods expert Ethan K, among others. Upstairs, you'll discover the full range of Frederic Malle's fragrances, a corner dedicated to Taschen coffeetable books, and a blinding array of fabulous glittering goodies, all set within sumptuous surrounds designed to resemble a gracious home. 
www.thehourglass.com
.
Knightsbridge, 270 Orchard Road. Singapore 238857
.
Deboneire
Run by 26-year-old designer Matthew Gideon, young Singaporean menswear label Deboneire specialises in tailoring that's lush and plush to the look and touch. With sensibilities akin to Tom Ford at his more peacockish, Dolce & Gabbana at their Sicilian sartorial sleekest, or Favourbrook's flamboyant flourishes, here you'll find a plethora of dashing jacquard dinner suits and shawl-lapel smoking jackets in silk and velvet, plus louche pyjama-style shirting and a full suite of exuberant silk accessories. Check Deboneire out for playboyish statement-making eveningwear and vivacious suiting — primarily online for now, they're in the process of establishing a showroom, and will happily visit your hotel or home for bespoke commissions.
www.deboneire.net
.
KayJen Dylan Tailored
KayJen Dylan/Dylan & Son, a partnership between Dylan Chong (a second-generation tailor) and Matthew Lai (a Kevin Seah alumnus) offers both made-to-measure and full bespoke services from traditional heritage 'shophouse' premises at Telok Ayer Street, on the border of Singapore's Chinatown and CBD. Lai oversees MTM (under the Dylan & Son moniker) while Dylan heads up bespoke operations at the firm, which proposes a high-waisted, deep-pleated trouser, and soft, natural-shouldered coat that's not overly nipped at the waist — though there's no rigid house style and the lads will happily cater to your individual preferences and body type. Visit for sharp, classic suiting with a nod to the 1930s, and be sure to consider the signature safari shirt-jacket (just the thing to wear for tiffin at Raffles, old chap).
www.facebook.com/pg/KayJenTailored
.
120B Telok Ayer St, Singapore 068589
.

Author's note: If pressed for time and looking for a 'one-stop shop' in Singapore, the mall at Marina Bay Sands is your go-to destination, with virtually all of the world's leading luxury brands represented — including ever-reliable, premier league Rake favourites Tom Ford and Ermenegildo Zegna (ask to see brilliant VIP tailor Philip Ow for top-notch made-to-measure service). Fuel up on a burger and martinis at Daniel Boulud's db Bistro if in need of sustenance during your frenetic shopping experience — stay tuned for further culinary recommendations in our upcoming guide to Singapore's non-sartorial highlights.