State of Dress: John F. Kennedy
Sartorial traditionalist or rakish rule breaker? Josh Sims investigates why history remembers America's 35th president as its most elegant.
Asked to think of a stylish US President and it's almost a knee-jerk reaction to say John F. Kennedy. There's good reason to do so: Kennedy broke the mould as to expectations of what a president should look like. He was youthful and handsome. He looked comfortable in his clothes both at work and at leisure. All the same, JFK - a style icon? Maybe...
Perhaps part of the mythologising of Kennedy's style - and, more importantly, his hoped for impact on society - over the decades following his death comes down to the powerful branding inherent in those three initials. 'JFK' resonates so much better than 'John Fitzgerald Kennedy', as does the John and Jackie package; surely much of Kennedy's supposed stylishness was reflected glory, glinting off his wife, a genuinely sophisticated and innovative dresser. That they looked good together - that they became the first mass-market celebrity White House couple - ensured an almost endless supply of photographs that, whether true or not, would underscore Kennedy's reputation as a dapper dan too.
But the fact is that much that is trumpeted of Kennedy's style was true of many men of his generation. He dressed, simply, as men of his class and education did. Ivy League style may have much in its favour. Indeed, there's a case for saying that preppy is the most influential and enduring of all menswear uniforms of the 20th century: much of what Kennedy wore off duty - the button-down shirts and white pumps, the army surplus khakis and grey marl sweatshirts, saddleback shoes and leather aviator jackets - may rightly have become part of the menswear canon, but they were no more than any of his kind were wearing. Likewise his dress when on duty - the narrow ties, slim-fitting suits and loafers - may have been alien to his father, but there was nothing progressive about them to his peers.
This, remember, was the 1960s: a pop cultural revolution was just around the corner. Look to many presidents that followed it and several had their own style, even if none are remembered for it: seek out pictures of Jimmy Carter on his ranch, in his denims and beaten-up cardigan; of George W. Bush out fishing in his windcheater; or, most strikingly, of Ronald Reagan - a Hollywood man who understood the power of the image - in white T-shirt, beanie and orange-tinted aviators, more Steve McQueen than Steve McQueen.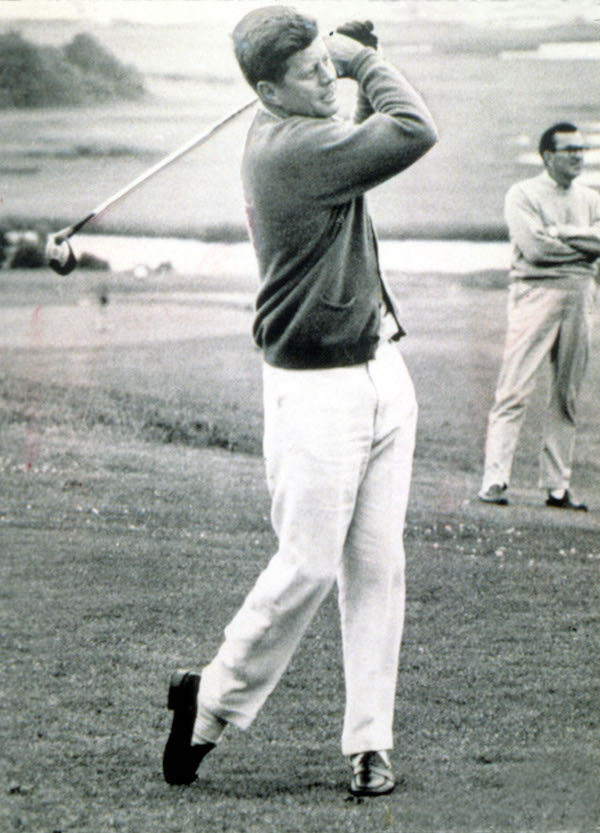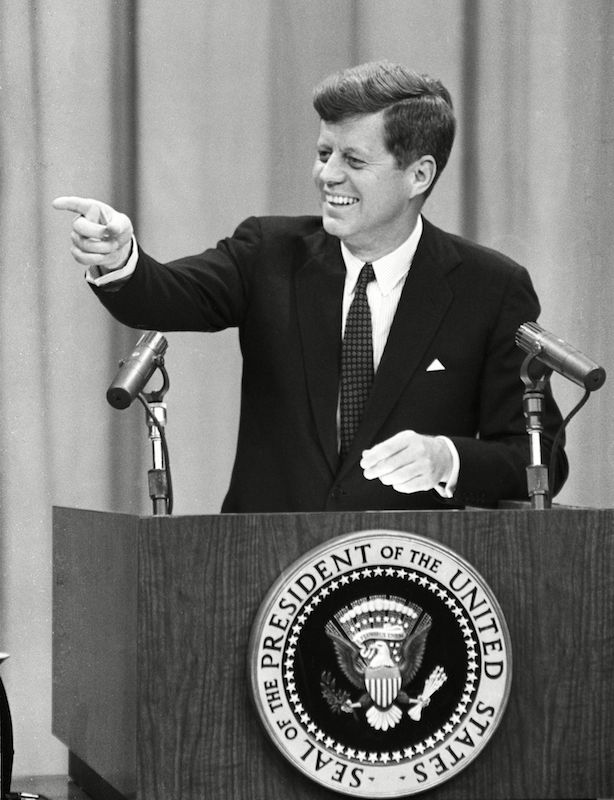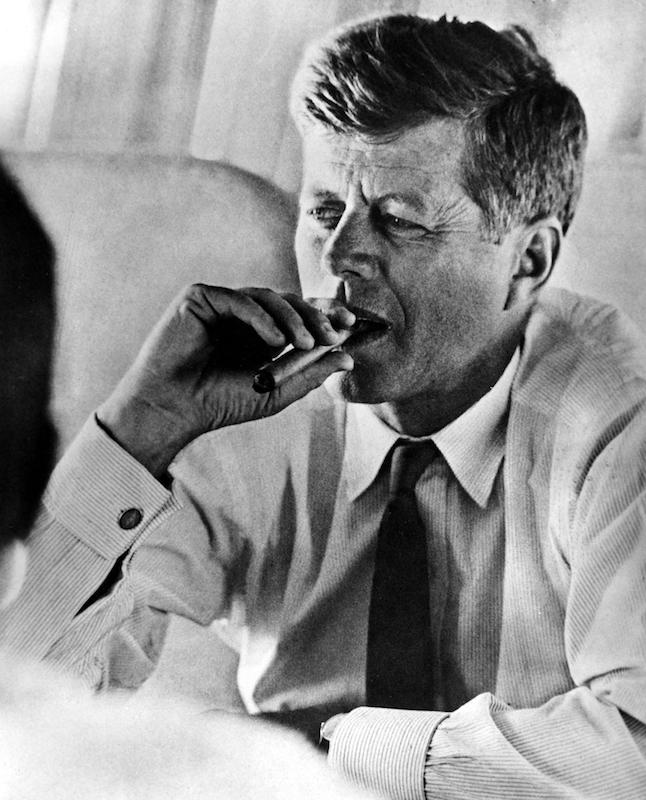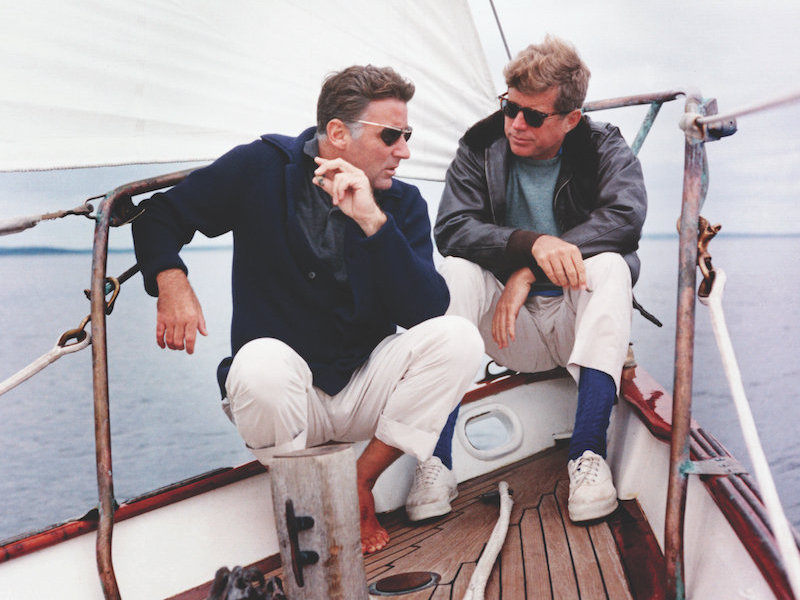 Arguably Kennedy - who was born a century ago this year - just happened to be in the right place at the right time: a young man of his generation, and of the style of his generation, propelled into high office and so into the public eye - just at the brink of a cultural shift. It was really his age that made him a break with the past - in presidential terms - rather than his wardrobe; after all, while Kennedy had served during World War Two (he commanded a PT boat), he was not an out-and-out military man the likes of his predecessor Dwight Eisenhower, and that showed in a more relaxed way of dressing.
Kennedy was a totem of a more youthful order, of a new guard replacing one that had come to be associated with troubled times of a kind preferably forgotten and, by turns, with outmoded politics. Kennedy benefited too from the extreme contrast that this afforded: had his presidential campaign seen him go up against, say, his brother-in-law Peter Lawford, Kennedy's status as a clean-cut style icon may not have been so assured; as it was he could not have picked a less sartorially or image-aware opponent than Richard Nixon. He was only four years older than Kennedy, but in his rather more 'grey man' 1950s boxy suiting and with, famously, his permanent five o'clock shadow, he might as well have been 40 years older.
There are notions that it was this inability to get a really close shave - and a tendency to sweat profusely under studio lights - that lost Nixon the election (although Kennedy won only by the narrowest of margins, "so thin as to be, in all reality, non-existent," as one commentator put it at the time). Both men were campaigning, for the first time, in the televisual age. Kennedy just looked the part in an era when just looking became, for the first time, a valid way of assessing.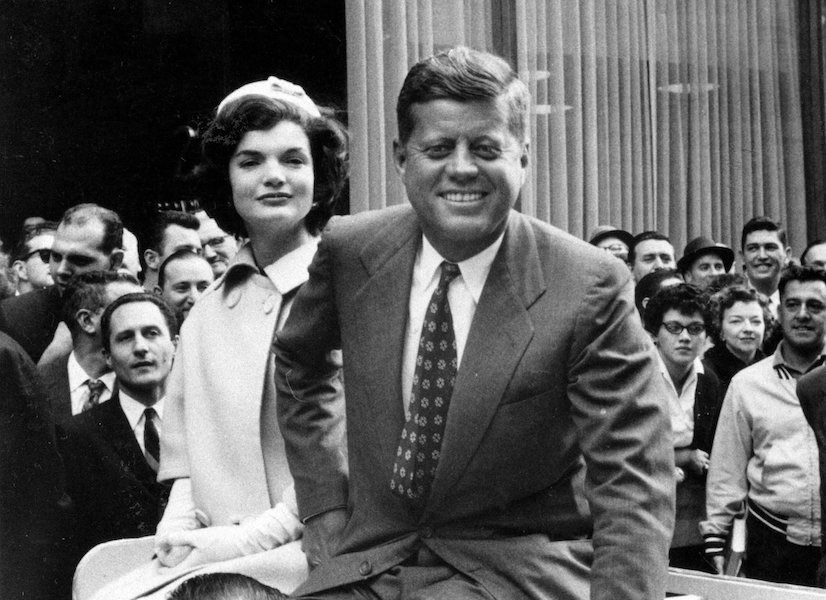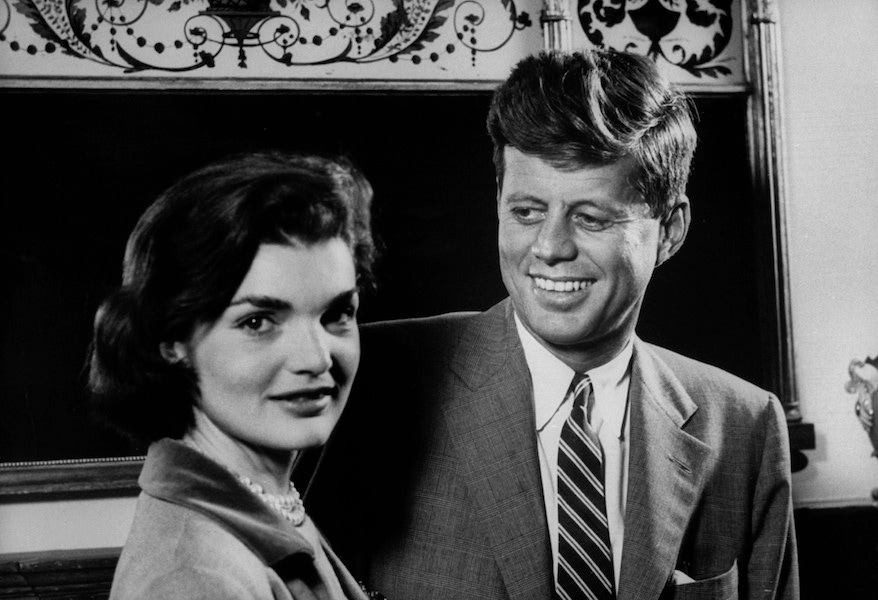 Yet in respects Kennedy was deeply conventional in his dress, so set in his ways that, as his press secretary once noted, "the President is too far gone to reform him on his wearing apparel". Like his brothers, Kennedy was a Brooks Brothers man right down to his boxer shorts (in blue, since you were wondering) - on his wedding day he gave his groomsmen monogrammed Brooks Brothers umbrellas. And Brooks Brothers was, in terms of dress, about as establishment as it got. He nearly always wore a plain white shirt and favoured regimental ties - the company man through and through.
Kennedy refused to wear hats too, in part because they reminded him of his father and of his father's generation - and he refused to wear them even after being implored by American hat-makers to do so, after their warnings that his influence on fashion, as part of a power couple, would have serious implications for the industry. Yet the hat-lessness of 'Hatless Jack' - as he was dubbed - was little more than a reflection of wider shifts already afoot in men's fashion of the times. In part thanks to better heating indoors, in part to increased car travel, in part just down to trends, fewer and fewer men were wearing hats. Kennedy might have been considered more progressive in his tastes if he had insisted on wearing one. As it is, about the only photo of him in a hat was, as protocol dictated, at his inauguration.
A progressive taste may have come with time of course - he may have grown into a style that would have made his present day status as sartorial arbiter more concrete. Or maybe not. We don't know. He was, after all, only in office for two years before his assassination, aged just 46. As much as the potential of a fresh way of thinking that he embodied, that left his style saved in aspic for us to go on admiring so many years, and many presidents, later too.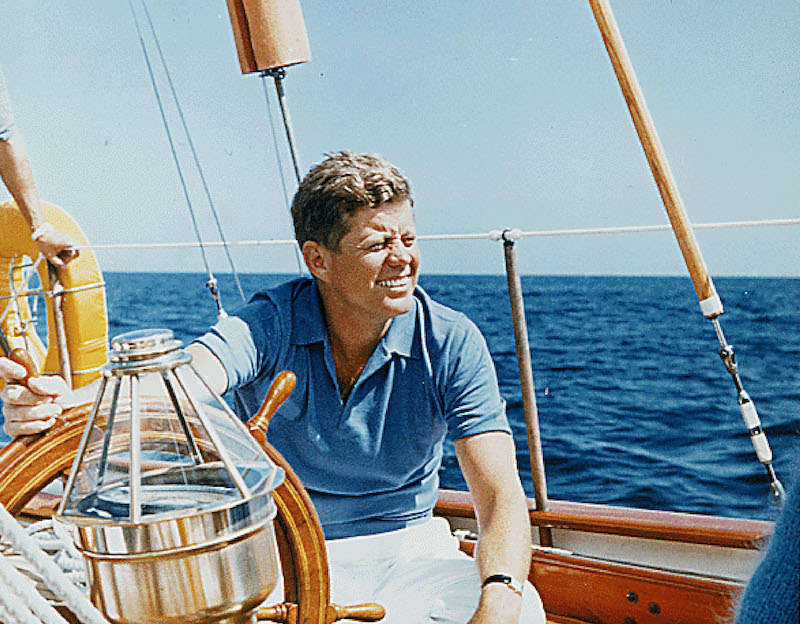 Get The Look...