Tailoring for Summer: The Armani Guide
Apart from the low-rise jeans and questionable chunky knitwear, the '90s was all about Giorgio Armani's soft-power suiting. Like the looser fits we're seeing today, the aesthetic was a response to what preceded it: sharp, bold shoulders (sometimes even with inserted pads) and nipped-in waists. It was Armani who created the look—a sartorial shorthand for wealth—embodying the decade's slick hustle culture. But after the Black Monday Stock Market crash in 1987, the culture, and subsequently the fashions, changed. Giorgio Armani once again redefined the suit. The padding was removed; the famous lower gorge added in, and the trousers bunched with a louche swagger that refashioned the sharpness of the previous decade's style into something sexy and indifferent. No one image better encapsulates this than that of Giorgio himself, in blue pleated shorts, speaking on the phone with an air of unhurried simplicity. The '90s Armani look was not just a trend but a lifestyle: a new man for a new era.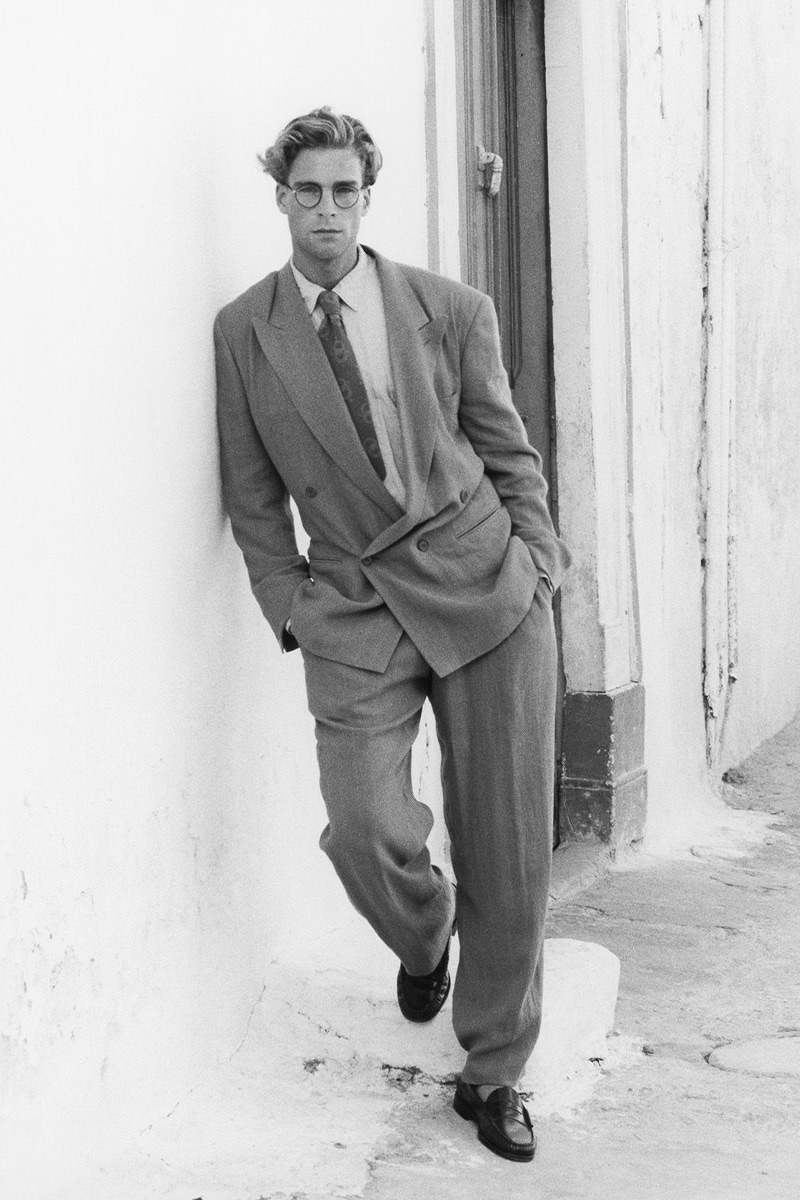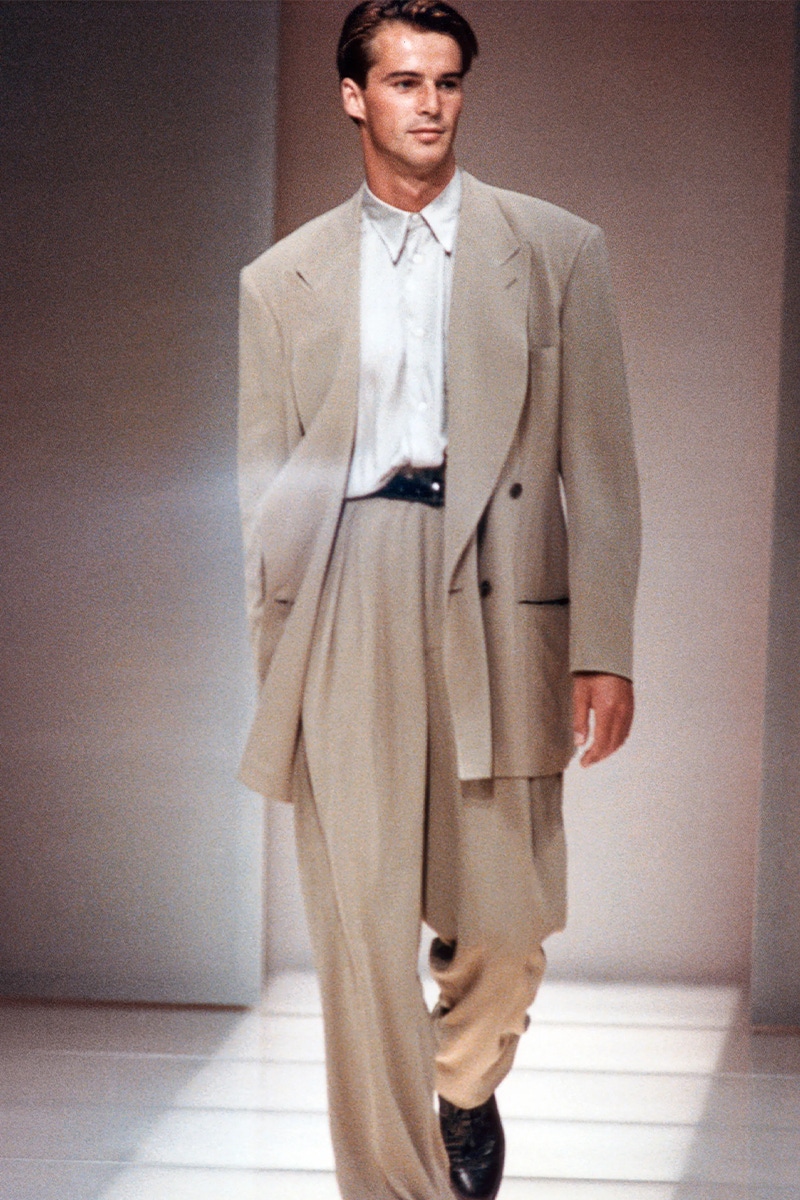 This philosophy prevails even today. After our own period of unrest, some of us are seeking a little less structure in our tailoring, as well as in our everyday lives, and there's perhaps no better time to look back to '90s Giorgio Armani for inspiration. The Morocco campaign in particular serves as a great lesson for summer tailoring—captured by photographer Aldo Fallai. The linen and cotton fabrics in stone colour palettes seem both casual and elegant, and the jackets are constructed to be just as suave thrown over your shoulder when the temperature rises. The collection, and Giorgio Armani's runway shows from that era, present a world in which the suit can be worn easily with a fine white t-shirt if you decide to leave the shirt and tie at home—and in this weather, why wouldn't you? Brand ambassadors, like Richard Gere and Eric Clapton, went from an air of chiselled strength to appearing approachable and cool between their papped visits to Wolfgang Puck's Spago.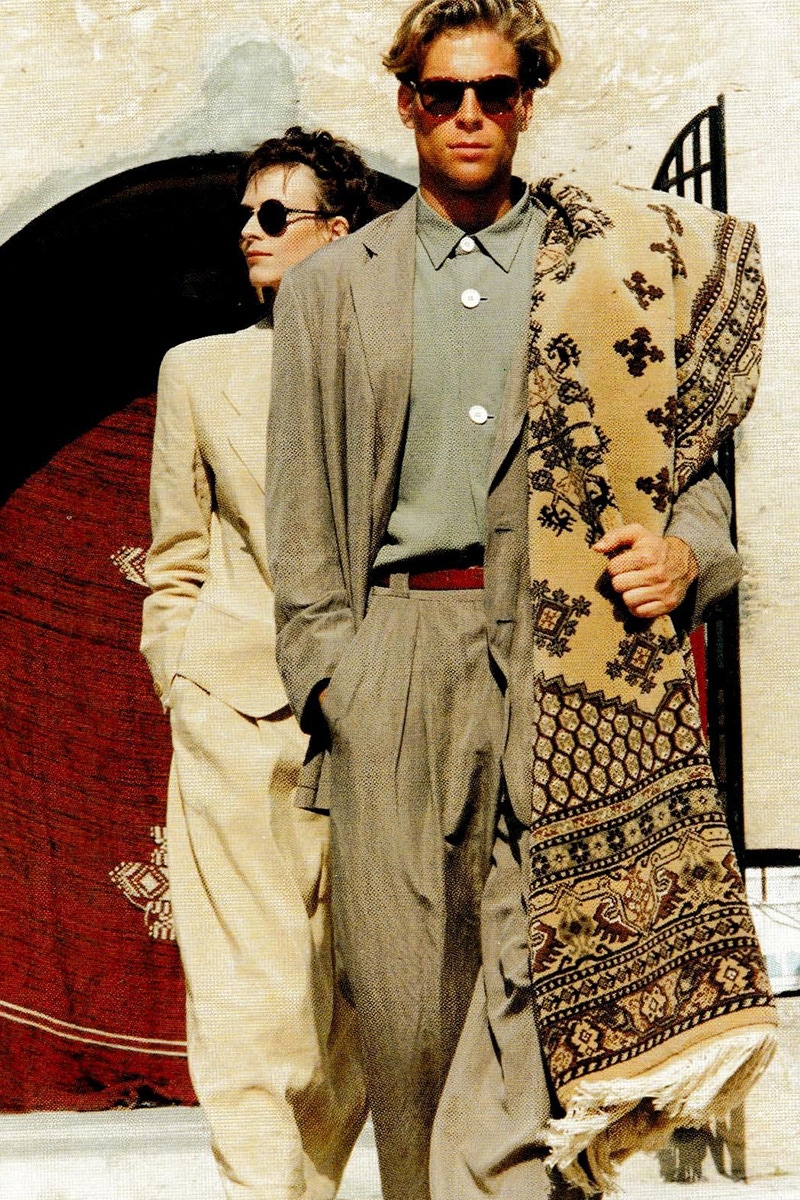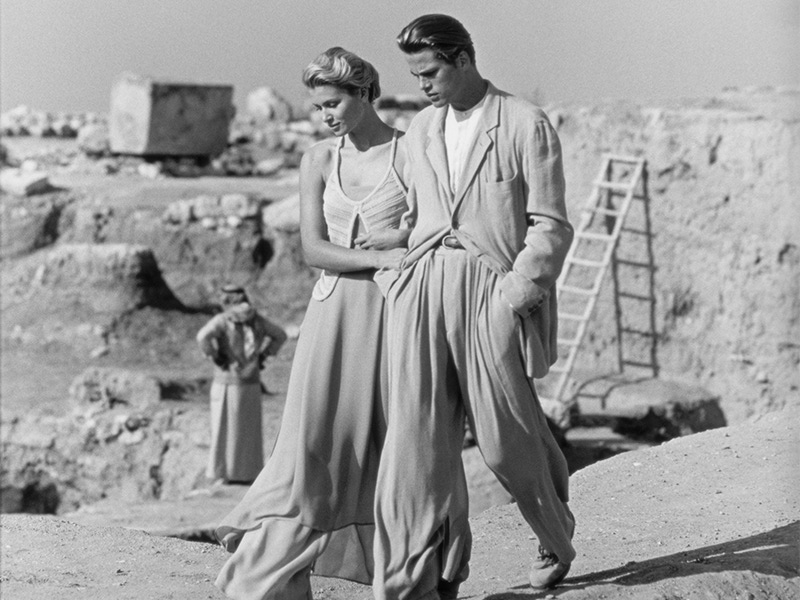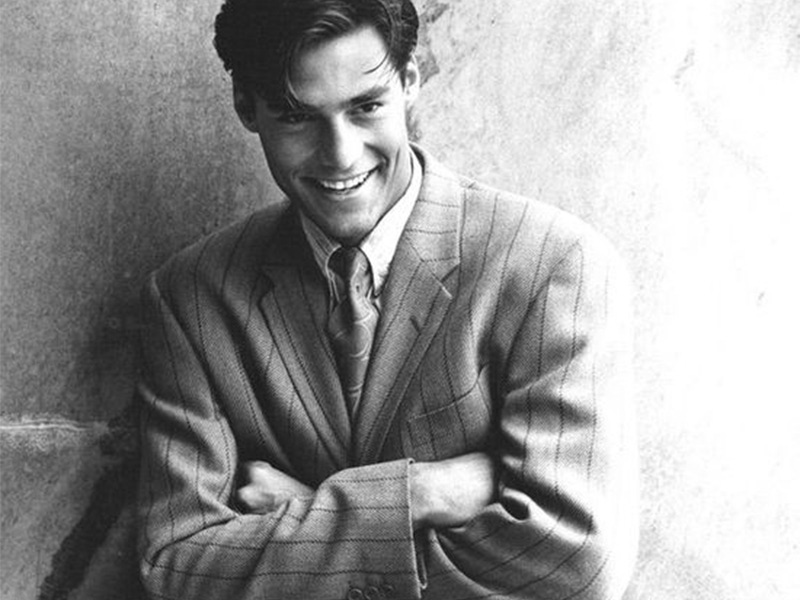 These images—from Morocco to the streets of Los Angeles—serve as a lesson for us all, and they're ever-more relevant as we experiment with the way we pair or accessorise our tailoring looks this summer. Rather than a suit simply for formal occasions (or the myriad weddings in your diary) Armani created an interchangeable warm-weather uniform that could be used as separates. It's a relief; a moment of sartorial expression that might not be for the traditionalists, but will look darned good as the world loosens up a little again.