Taking Out The Jaguars With The Mechanists
The Rake's friend and contributor Hedi Sersoub of The Mechanists takes two very special Jaguars for a spin with garments to match their respective periods...
Hedi Sersoub, founder of the men's jewellery label The Mechanists, is a man who knows his four wheels like the back of his hand. As such, it's the inspiration behind his label, which in sterling silver and gold serves to celebrate everything that's automotive. We've worked with Hedi before as not only is he a model himself, he has access to a wide-range of cars that some men can only dream about. Which, brings us to this project with two special Jaguars.
Sporting total looks from TheRake.com, the ensembles worn are reflective of both car's heritage and modernity. For instance, the E-Type is a classic, conjuring up visual memories of the halcyon days of gentlemanly living. As such, Hedi sports separates (for a guide on how to wear them, see here) courtesy of the likes of Kit Blake and Chester Barrie with trusted Drake's button-down shirts and grenadine ties, finished off with a pair of Sanders chukka boots which have cult-like status thanks to a certain Steve McQueen who was rarely seen without them.
On the other, more modern hand, the F-Type which marks a new age of Jaguar marques deserves a modern, yet classic interpretation when it comes to styling. Think supple suede bomber jackets from the Hong Kong based outfitter Craftsman Clothing (the tobacco iteration is an exclusive model  made expressively for The Rake), paired with pique cotton polo shirts, raw denim jeans and sleek sneakers — a look that's utterly relevant to the modern man. Simple but effective. 
We asked Hedi to explain his love affair with both models and draw comparisons and differences between the two.
"You wait 44 years for an E-Type successor and then suddenly two come along at the same time! We live in nostalgic times and this is made no more apparent than the recent revival of legacy model designations, exquisite restomods and EV conversions (Lunaz Design). But what lovers of classic Jaguars have been anticipating is the E-Type of our generation - the litmus test of the return to form for Jaguar. And what better way to test that than to pitch the Jaguar F-Type and the Eagle E-Type against each other.
What makes the E-Type special?
Before we look at what makes a suitable successor, we must look at what made the E-Type special in the first place: its racing heritage. The C-Type and D-Type before it introduced cutting edge technologies such as rotary disk brakes and bodies developed using aerospace technology. Jaguar made full use of these technological advantages to bring home four 24 Hour Le Mans race wins. After pulling out of the competitive racing scene in 1956, Jaguar's race engineers turned their attention to a road-going version of the D-Type. It would incorporate all the aforementioned tech plus the in-line 6-cylinder engine from the proven XK150 packaged in a shell that mesmerised anyone who laid eyes on it. The E-Type was born.
In its initial iteration, the E-Type was quicker than much of its competition at a fraction of the cost. All the performance, racing credentials and show-stopping good looks at such a low price made the E-type a runaway success. It was no wonder a whole list of celebrities owned one. So, it goes without saying that F-Type has some pretty big paw prints to fill.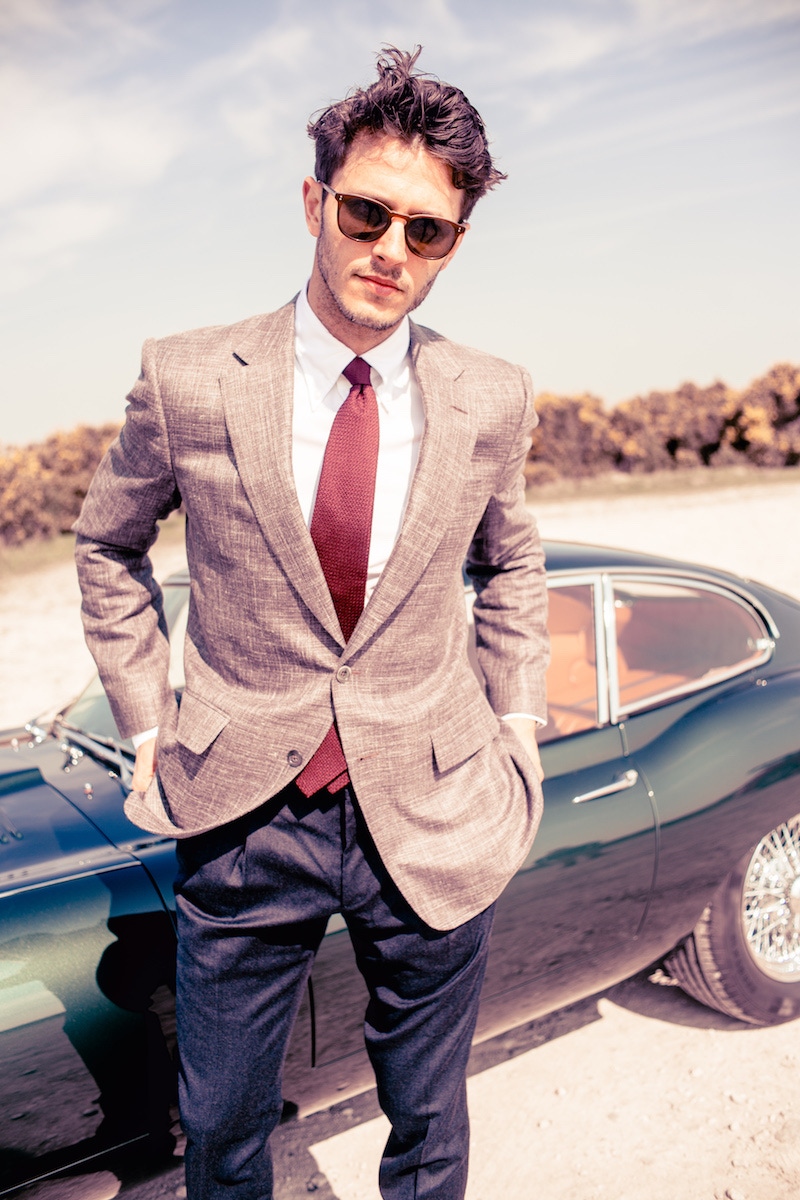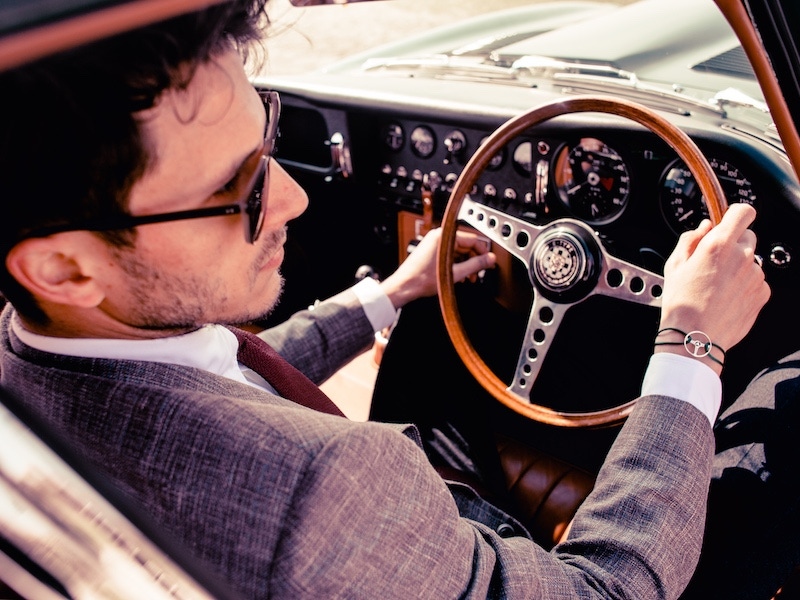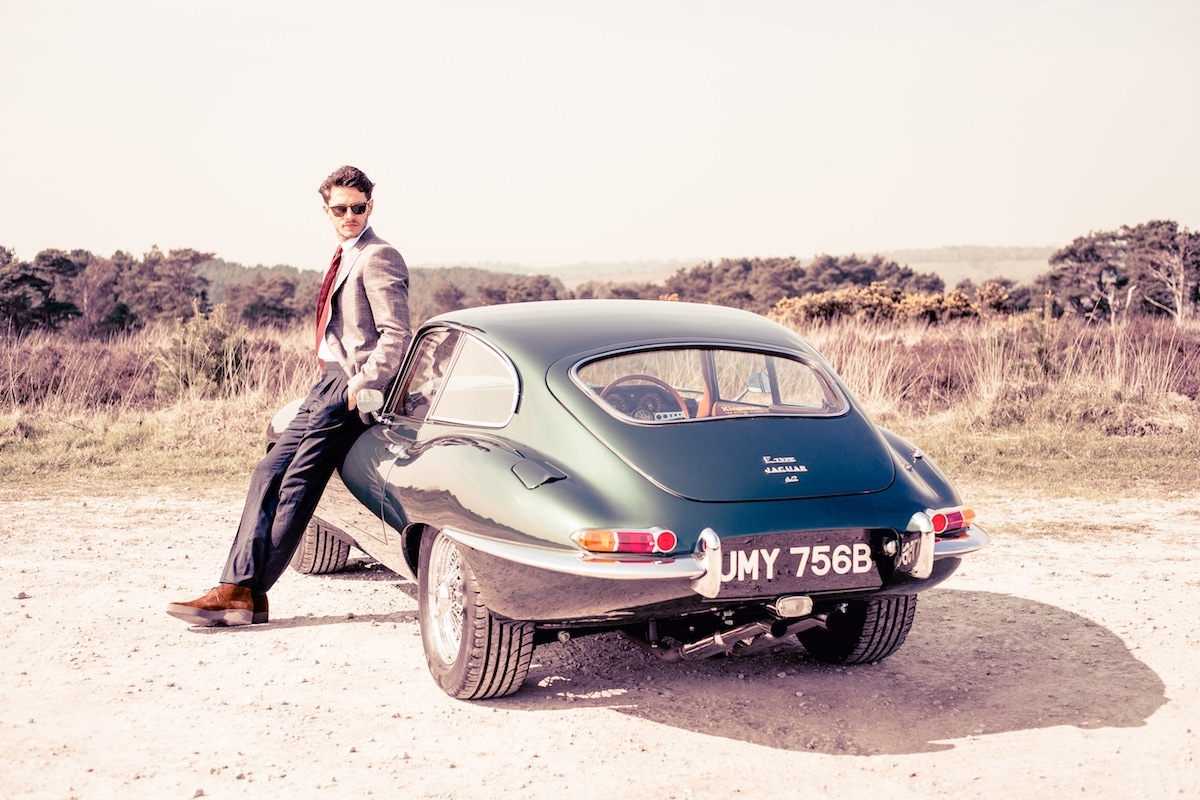 Comparing The Two
Let's start with the easy part. The F-Type is stunning. I could end it there but that would be doing it a disservice. There's not a bad angle of it. Jaguar's designers have managed to draw inspiration from the E-Type while not being overly derivative and retro about it - a fine balance that many automakers seem to struggle with. This results in the F-Type having a unique presence that remains understated yet timeless. The looks alone warrant this car to be a future classic
A great deal of care and attention has been paid to subtle design cues to make you personify the car. Those front vertical headlights are akin to the vertical split pupils of a cat and the cat similarities don't end there. Those haunches over the rear wheels are shaped to look like the muscular thighs of a wild Jaguar that is poised to pounce at a moment's notice. It's these design features that invite you to take the F-Type for a spirited drive. Not that we weren't going to anyway.
Driving Experience
Everything that moves in this car has clearly been orchestrated to feed your senses without overloading them. Each paddle shift of the 8-speed automatic changes the tone of the engine in a way that feels like an exchange of conversation between man and machine. Leave it in auto and you won't even need to think about it.
Contrary to the original E-Type, none of the engine configurations includes a 6-cylinder which might seem sacrilegious, but it is justified. Thanks to the shorter engine there's no weight leaning over the front axle which plays a big part in making the car turn into corners with a crisp precision that is perfect for the British B-roads. I'd take that over a larger engine any day. Steering is very light and easy on your typical daily drives but gets heavier for when you're thrashing it into turns at the flick of the Dynamic mode switch.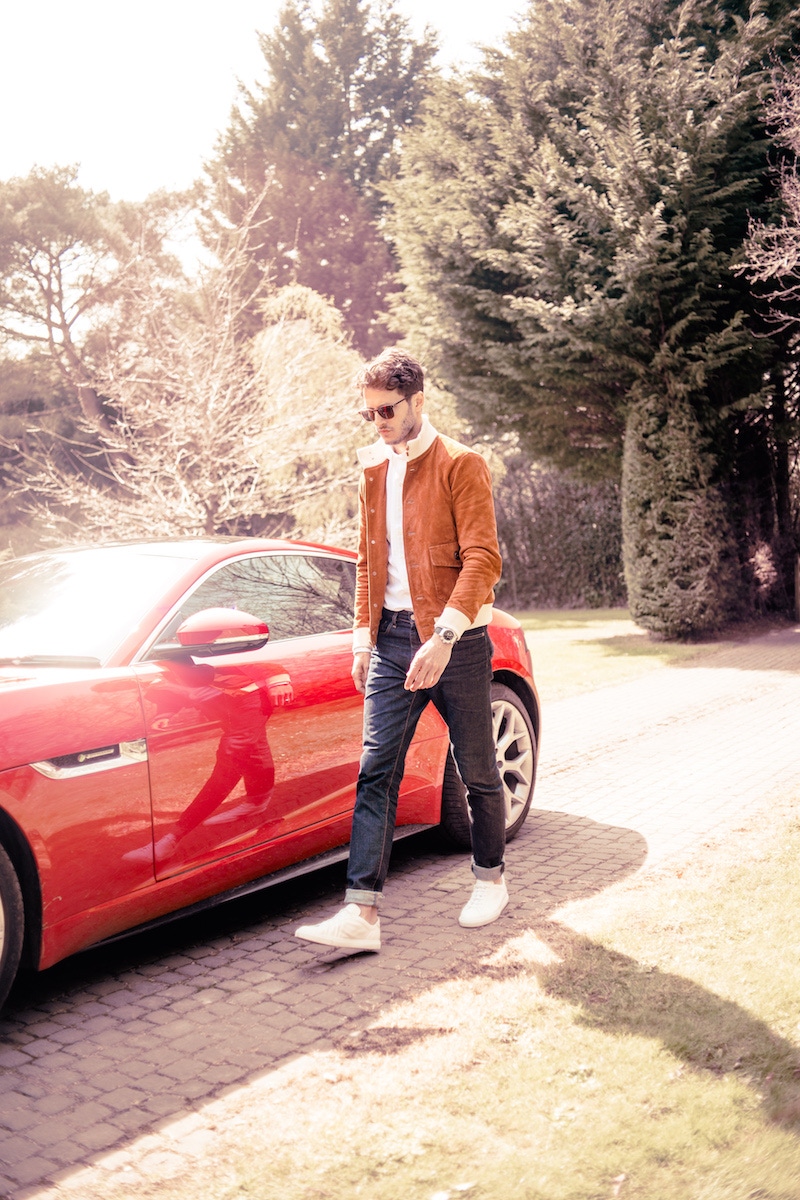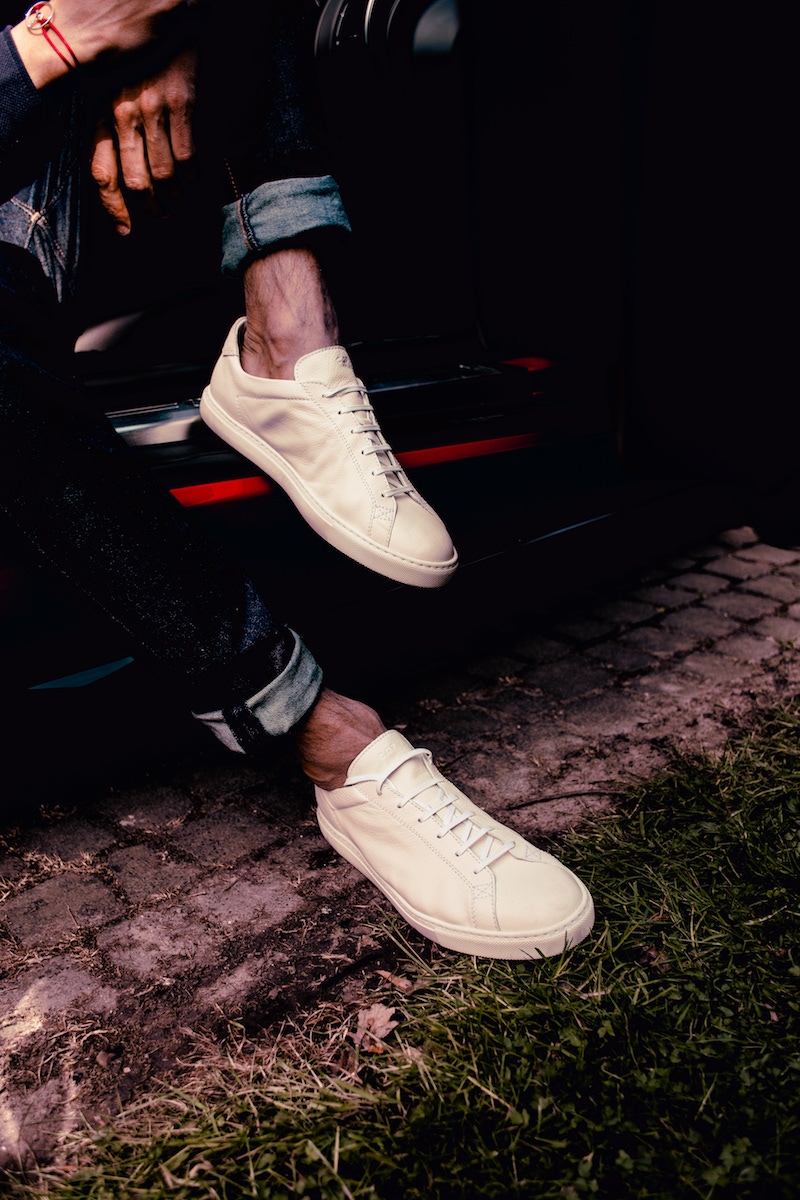 Enter the Eagle E-Type
A whole different ethos birthed Eagle's incarnation of the E-Type. Founded in 1984, Eagle set out to preserve the elegance and simplicity of the E-Type while improving on its performance and updating it with features that make it as drivable as a modern car. This blast from the past is a fully restored E-Type that stays true to the original formula albeit with a handful of welcome improvements.
Eagle E-Type has acknowledged the weaknesses of the original E-Type production vehicles and have tastefully rectified them. The updated performance does not interfere with the raw driving experience, but rather it enhances it. You can brake later and carry more speed into turns with confidence that the brakes won't fade easily and that something won't break when you give it some welly.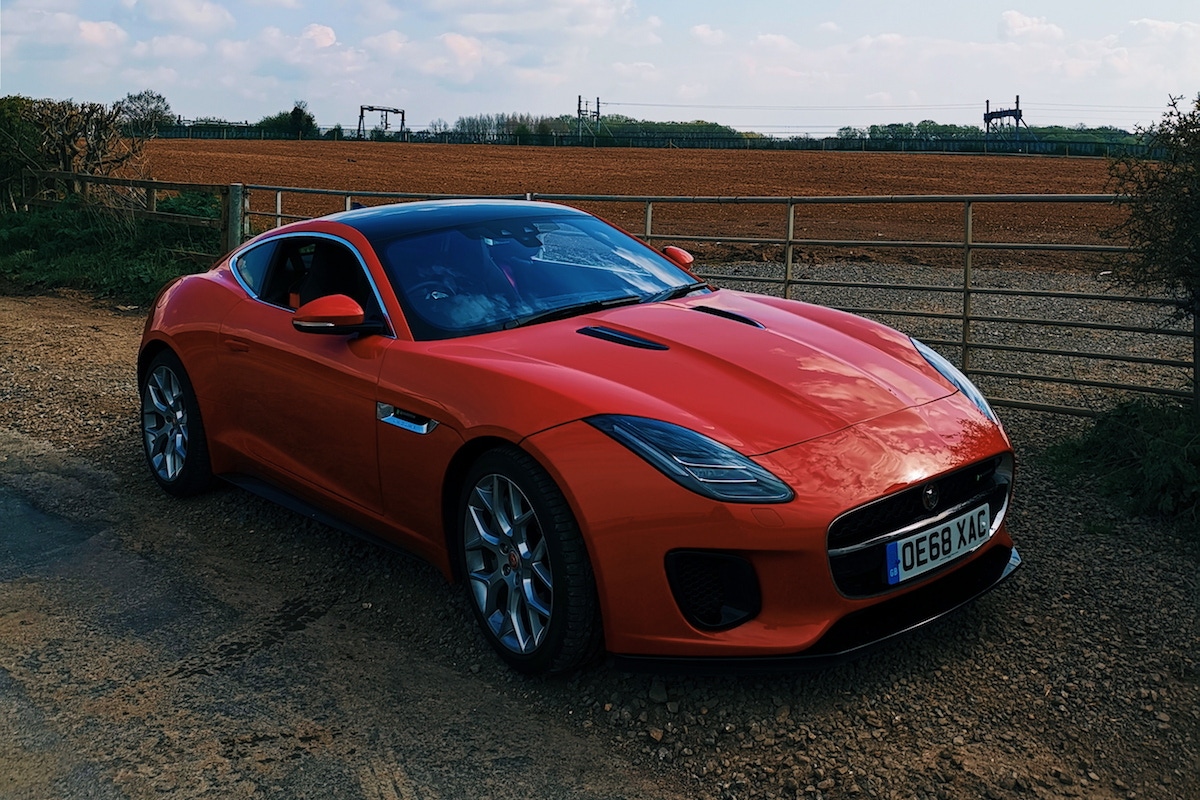 Safety features have had an overhaul as well as the addition of security, in-car entertainment and air conditioning features that have been masterfully integrated to be as discrete as possible. The goal: To not adulterate the classic interior aesthetic and detract from the visceral driving feel. I'm happy to report that the craftsmen and engineers at Eagle have achieved that goal flawlessly.
All this amounts to a car that feels agile yet robust, quick and comfortable and safe while retaining driver involvement. In other words, a classic car that you can live with in 2019.
Conclusion
Although these two cars embody two different schools of thought, they both manage to achieve the same things: Exhilarating driving experience, everyday drivability (and without doubt) head-turning looks. At this point, it becomes a subjective decision. Do you want to drive an established and historically iconic classic car or a future classic that has yet to appreciate?"
For all your motoring needs, see
here
. Photography by
Tom Hains
. Editor of The Mechanists:
Jamil Jafri

.