The Enduring Popularity of Denim
Denim has transcended social class, status and wealth, and in doing so has become the ultimate engine of self expression.
The German born Levi Strauss received many letters from clients over the years attesting to the quality and durability of his most famous creation. In a note from 1942, Mrs M.H. English of Wyoming describes one of her afternoons, "going between here and Basin, we found a man who had run his car off the highway and was stuck. We hoped to get him back onto the road but had no chains or rope to pull him with. Finally we found a pair of old Levi's Strauss in the back of our car. We tied one leg to our car and one to the front of his. We really had to pull, but the pants held and out he came". Levi's weren't just for wearing, it seems. Many of the most iconic garments of the last century were designed purely with function in mind and the classic five pocket denim jeans were perhaps the most functional of all, not least because of the fabric they were made from. Initially, the main wearers of denim jeans were gold miners in Western America from the mid to late 19th century. The sturdy fabric suited their physically demanding jobs; for them, their denim work overalls were tools they must rely on. Denim's early life as a workwear fabric ensured it was long associated as clothing reserved for the lower classes. It was viewed purely as a necessity for manual workers and as late as the early 1930s, it had still not shaken this reputation. According to Tim Gunn of the Parson's School of Design, "during the (early) '30s, jeans and denim and Levi's were a very humble kind of product, it was about as far from glamorous as you could possibly get and people wore them with a lot of humility". That all changed though with the rise of 'the cowboy'. It's hard to gauge just how much of an effect western movies and the image of the cowboy had on American style and its global influence, but it's fair to say it was dramatic. Author and denim historian Lynn Downey described the shift perfectly, "enter the 1930s - when Western movies and the West in general captured the American imagination. Authentic cowboys wearing Levi's jeans were elevated to mythic status, and Western clothing became synonymous with a life of independence and rugged individualism. Denim was now associated less often with labourers in general, and more as the fabric of the authentic American as symbolised by John Wayne, Gary Cooper and others".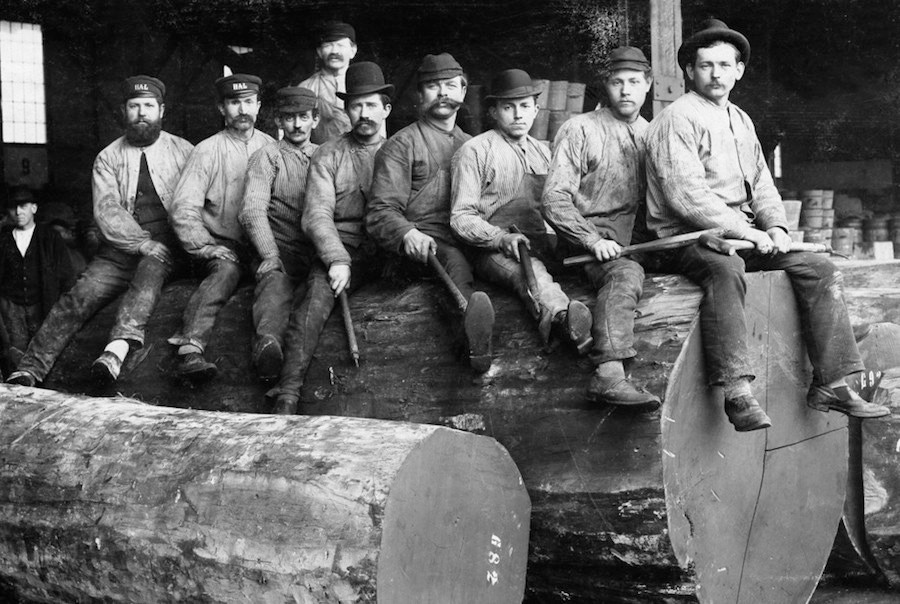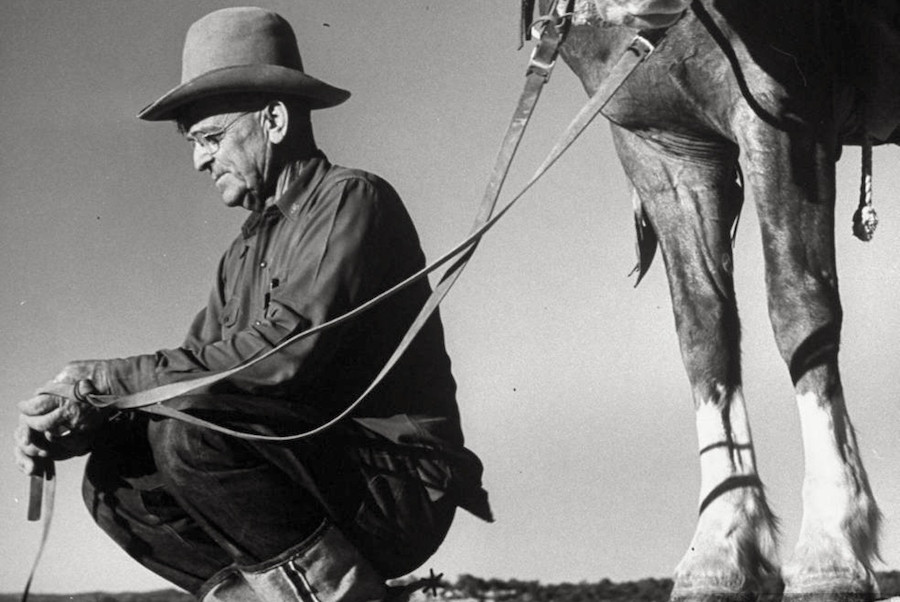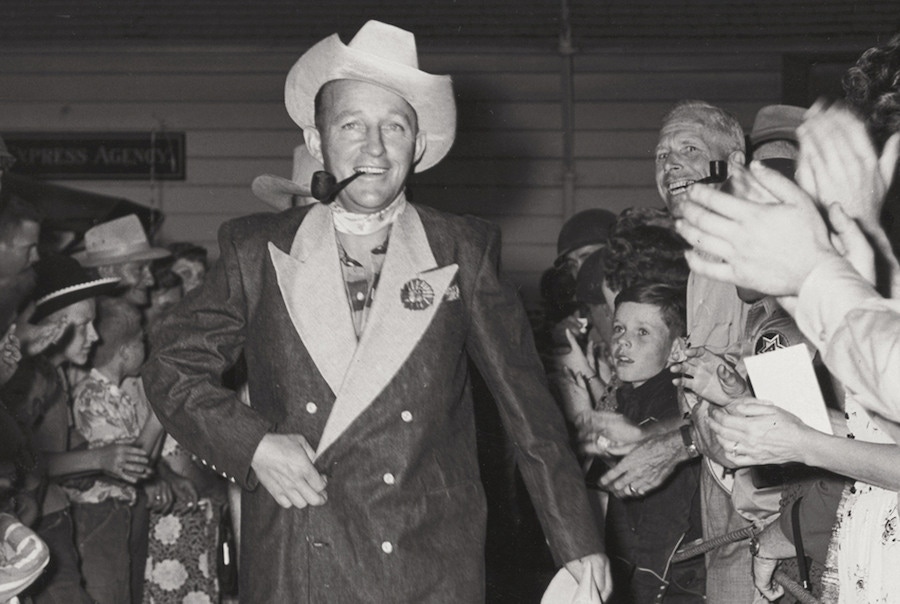 The true adaptability of denim began to show when, post-WWII, it started to be worn by motorcycle hell-raisers who donned their cuffed jeans with thick-soled boots and leather jackets. The view on denim was transforming in the 1950s, and no longer would it be merely associated with hard labour or the lower working classes. Denim was a sign of rebellion. Denim was cool. Says Downey, the "young men (who) returned from the war were spending a lot of time on motorcycles wearing
jeans
, white T-shirts and
black motorcycle jackets
, so the link between denim, danger and rebellion morphed from the individuality of the cowboy to the individuality with the danger streak of the guy on the motorcycle in the 1950s". Again, cinema had a part to play, with actors
James Dean
and
Marlon Brando
famously embodying the 'bad boy' image that captured the world. Jeans were banned from schools, and newspapers declared denim-clad youths as 'juvenile delinquents', but this only added to the allure. As Gunn so aptly put, "that is the moment when they stopped being work pants and became a very clear statement, and we can now say a fashion statement". Denim's association with 1950s motorcycle culture helped define the rugged way in which it can be worn today. Leather is a natural pairing for denim, both in jacket and boot form and the 'ton up' boys as they were known were some of the first to successfully do this. Denim is one of the most versatile fabrics in the world today though and it's being reimagined in innumerable ways by acclaimed fashion houses and the most innovative bespoke tailors alike. It's successfully transcended its workwear roots and, in some circles, even the very fabric itself. Brands are even producing cloths that aim to replicate the appearance of denim but without the typical rough sturdiness of the cloth. Take Ermenegildo Zegna for example, who for AW16 crafted an entire collection made from Trofeo wool, which has been dyed to give the appearance of traditional denim yet boasts the luxuriously soft handle one should expect from pure Trofeo wool.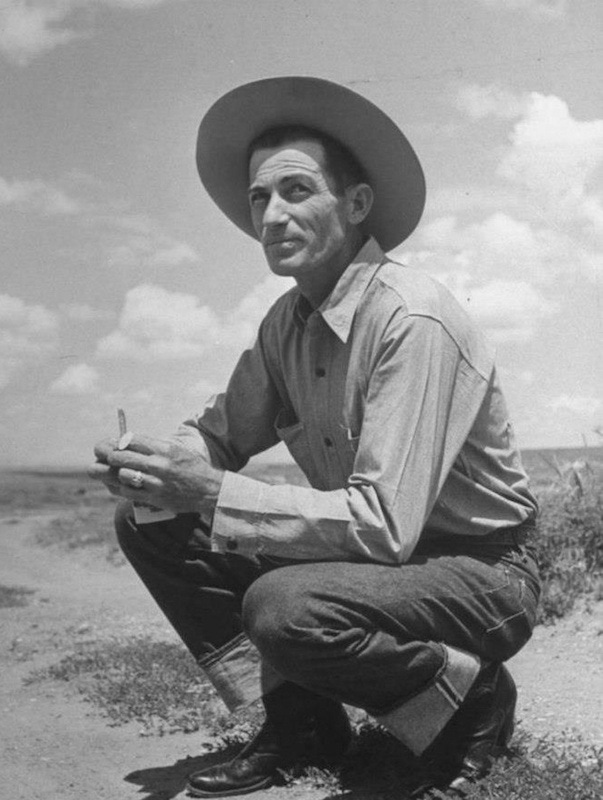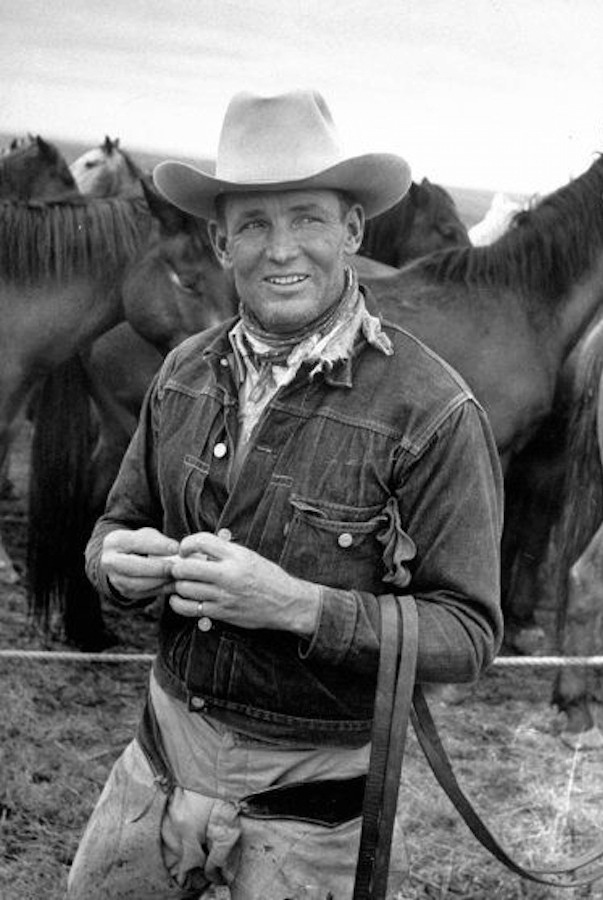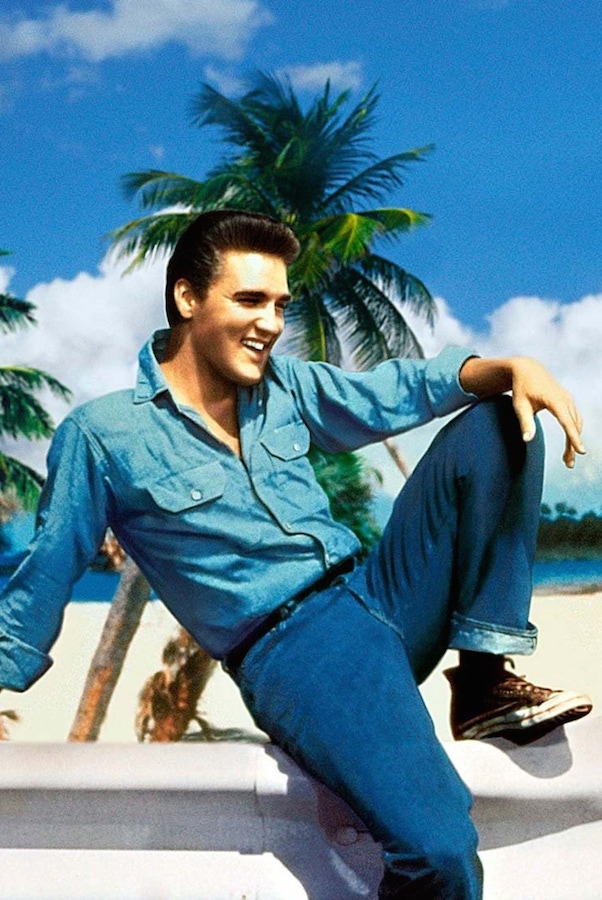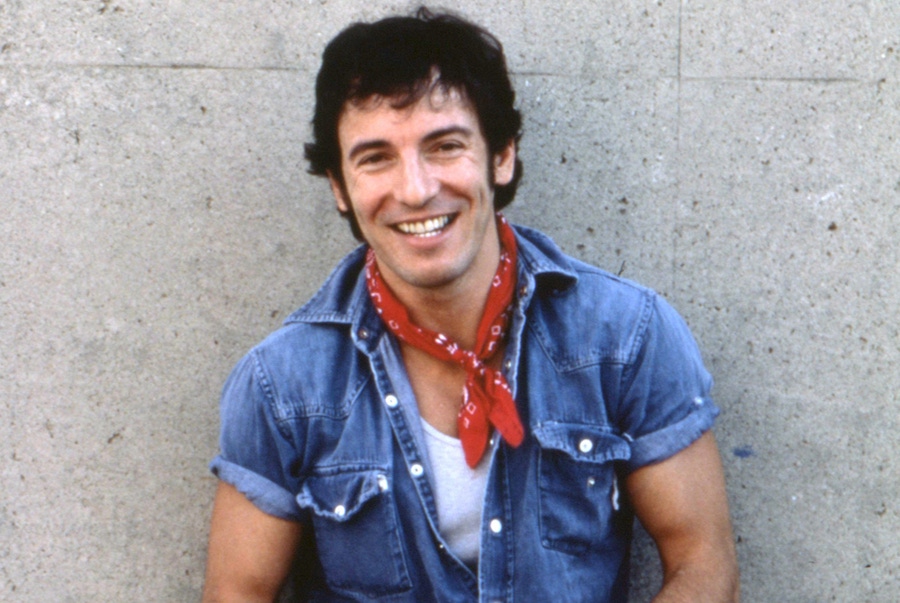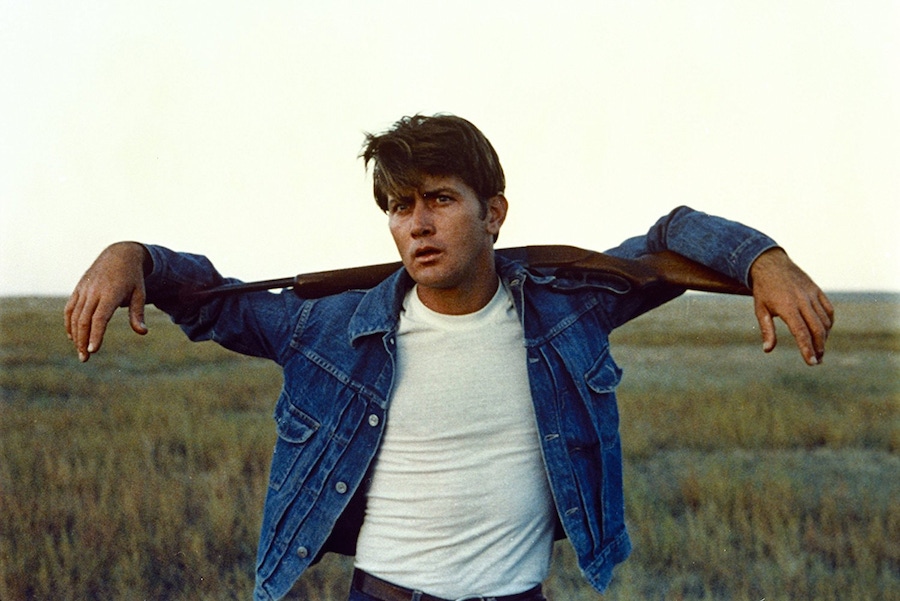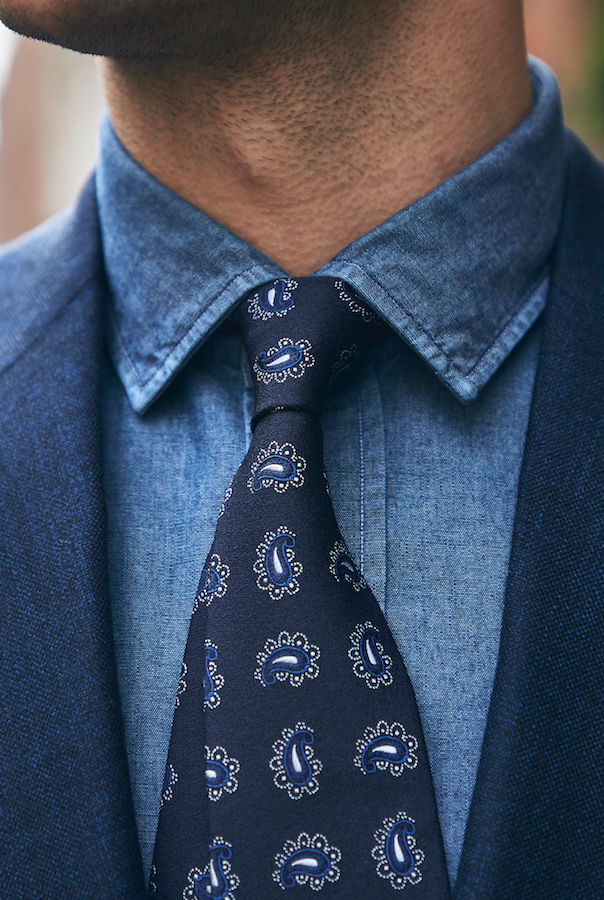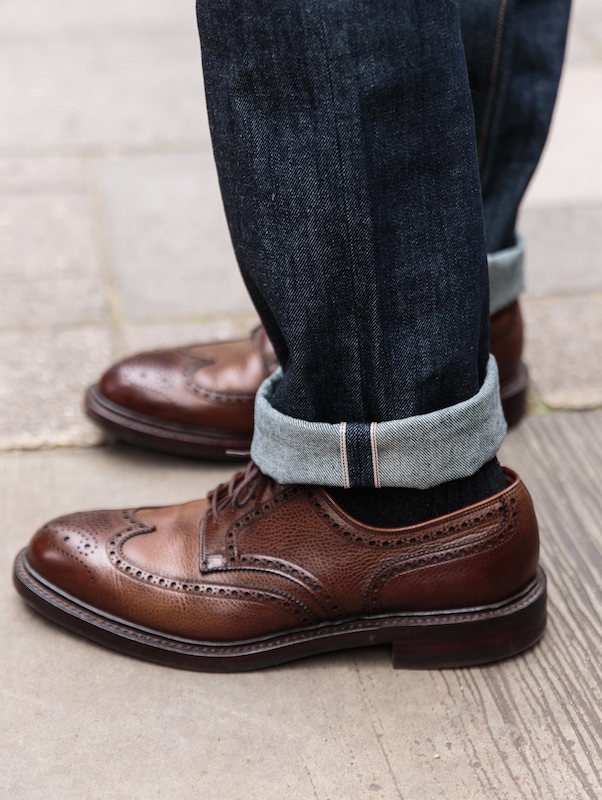 For many tailors, denim is the most exciting fabric to experiment with. Luca Rubinacci has famously played with notions of denim, even going as far as to say it isn't a fabric, as he tells
The Rake
, "denim is a colour not a fabric, that's why combining this colour with different fabrics can create something special. We really like testing new combinations and why not fit a cashmere denim into wardrobes?" Lorenzo Cifonelli is an advocate of traditional denim being re-worked into tailoring and he's noted an increased demand for the fabric in his bespoke creations, "It was of course originally used because it's rough and resistant and that's definitely what most of us are still looking for but it's also changing. Denim can now be worked in a more "serious" way and I can say that we have made a lot of complete suits the last few years. Our iconic double-breasted with a low buttoning has proven especially popular. Denim is definitely a major fabric and we have to propose a wide selection of materials." Denim is even being utilised in eveningwear, with the likes of Ralph Lauren a pioneer in the increasingly popular denim dinner suit. The master of laid-back Italian elegance Brunello Cucinelli has also reimagined the classic evening shirt in the past, and Marol's
Astaire
shirt only further confirms the fabric's eveningwear potential, with its classic pleated front and French cuffs. When worn with a classic midnight blue dinner suit, it teases the traditional 'rules' of eveningwear, providing a look that is highly contemporary and yet playfully ironic when you consider denim's humble roots. In many ways, denim has enjoyed its very own American Dream. It started out in the humblest of ways and naturally represents the blue collar worker, yet it has slowly but surely climbed the ranks and ironically become the muse for many in high-luxury today. Downey remembers, "a writer for American Fabrics predicted this trend all the way back in 1969, when he wrote, "what has happened to denim in the last decade is really a capsule of what happened to America. It has climbed the ladder of taste". Whilst the latter point is up for debate today, denim will only continue to rise.