The Noble Ninefold Path to Suit Enlightenment, Part II
The Rake's Founder & Editor-in-Chief continues to traverse the path to suit enlightenment, this time addressing three fundamentals of the suit jacket; it's length, skirt and pocket placement.
Three: The Jacket Length
While this can be a question of personal style - and we defer to the sartorial might of tailors Joe Morgan and Edward Sexton, both of whom like a longer coat - The Rake generally believes that correct jacket length is largely pre-determined by your physicality. While the commonly held belief is that the ideal jacket length for most men sees its bottom edge coincide with the first joint of the thumb when the arm is held straight down, the fact is that jacket lengths have become slightly shorter in recent years. Part of this is the idea of jackets assimilating to the demands of active men who are moving through the urban environment on Boris Bikes or racing through the airport for a connecting flight. Another part of this, quite honestly, is fashion. But The Rake acknowledges that the average jacket length has gone up a full inch and now ends where the thumb meets the hand. The Rake likes to think that the correct coat length today falls between the more modern and more classic of these two yardsticks and, if you think about it, that one inch of difference is not, from an empirical perspective, a tremendous distance. What is more important is that selecting the right jacket length can manipulate its affect on your appearance. [content_block id=1091 slug=suit-enlightenment-jacket-length-part-ii] Shorter Man: Shorter jacket A shorter man should wear a slightly shorter jacket to create a lengthening effect to his legs. However, there are limits to how short a jacket can be. It should never be shorter than the joint where the thumb meets the hand - otherwise you run the risk of looking like a flight stewardess. Can a short man wear double-breasted? There is a common but misplaced belief that a shorter man cannot wear a double-breasted suit, which is totally unfounded. A shorter man absolutely can wear double-breasted, as long as he selects the correct jacket length. The Duke of Windsor stood only 5 foot 5 while Humphrey Bogart was only 5 foot 8, yet both wore double-breasted jackets to spectacular effect. Looking at these images, you can see that they wore shorter jackets with slightly lower buttoning points to create a sense of length in their torsos.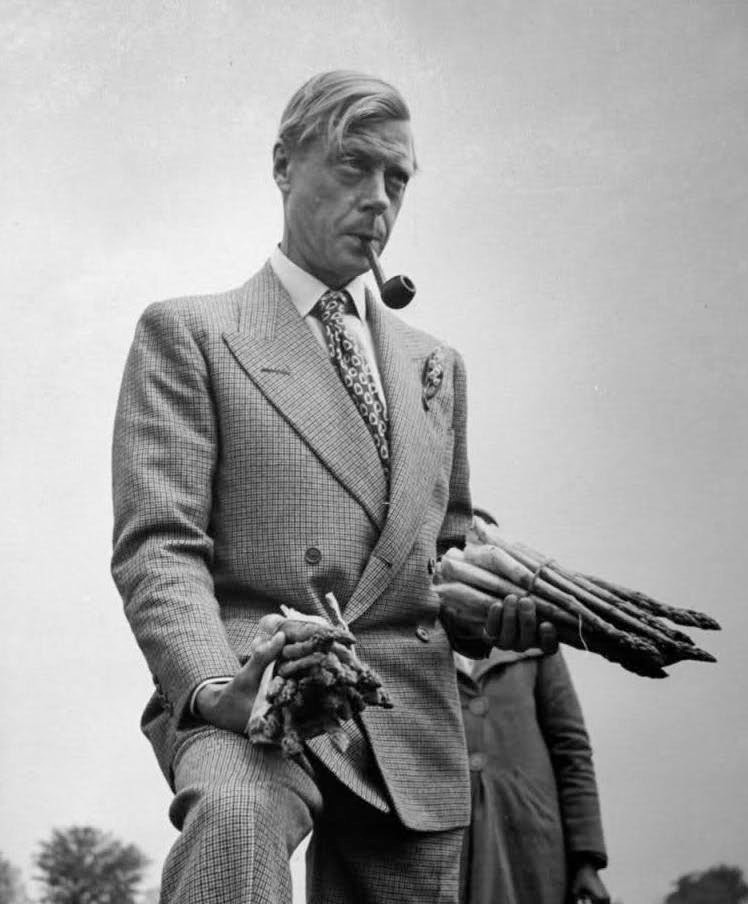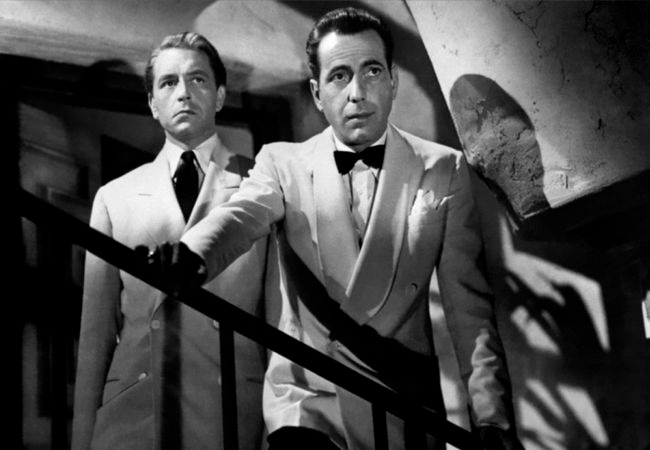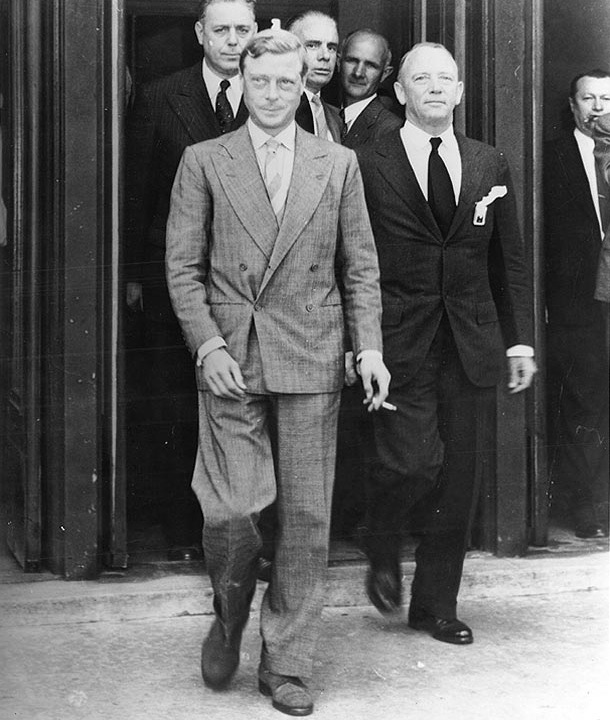 ---
Average Height Man: Shorter or Normal Length Jacket.
The man of average height - anywhere from 5,9 to 6 feet - can wear a variety of jacket lengths, though he should deviate from the golden real estate when it comes to the hem of his coat falling between the joint where his thumb meets his hand and the first joint of his thumb.
Tall Man: Longer Jacket
Conversely, the taller man can create a sense of greater muscularity and proportion with a slightly longer coat. A jacket that is too short will create a sense of gangliness. Gary Cooper who stood 6 foot 4, and always had his suit jackets made to create the perfect balance between his torso and his legs. The tall man is also probably the only physical type who looks spectacular in the intentionally long coat popularised in the 70s by Tommy Nutter and still perpetuated today by tailors Joe Morgan and Edward Sexton, and in ready-to-wear by Tom Ford.
The Jacket Skirt
When you put on a suit jacket, you're actually wearing a skirt. At least, that is the technical term for part of the jacket from the waist all the way down to the hem. This part of the jacket actually has tremendous self-expressive possibilities. At The Rake, we often have the skirts of our jackets intentionally flared, a style gleaned it from military uniforms and popularised by Savile Row tailor Huntsman. This creates a subtle sense of attitude, emphasises the waist of the jacket and, when buttoned, allows a bit more mobility. Look at the images here of Prince Michael of Kent: he's always opted for a bit of flare in the skirt of his coat, creating a sense of might and swagger.
Rakish Tip:
Say you're a little on the short side, or that you're long in the torso and want to wear a slightly shorter jacket so as to lengthen your legs: what never works is taking a suit jacket and shortening the hem. Why? Because jackets are all made with their pockets in and buttoning points at certain positions. When you shorten a ready-to-wear jacket you alter the balance of this position. So when seeking a shorter jacket you should look for those that are already made in this style, or simply ask the sales person for a 'short'. The vast majority of suit makers also make a 'shorter' version, especially in smaller to average sizes. A good sales person should already subtly suggest this if appropriate. Even an average sized man with a long torso can ask to try on a 'short' if he wishes to see the effect this has on lengthening his legs.
---
Pocket placement and its effect on the torso
If you're having a bespoke jacket made, you can absolutely request for higher hip and chest pockets to create a lengthening effect. A good tailor will draw them in chalk on your coat for you to see. Most tailors actually make their tuxedo jackets with higher pockets and gorges (more on that later) for that extra bit of elegance and attitude, but there is no reason you can't request this on your suit.
Stay tuned for the next instalment of The Noble Ninefold Path to Suit Enlightenment, arriving on therake.com next week. Part I is available to view here.