The Rake Visits Aston Martin x Girard-Perregaux
The Rake Visits Aston Martin x Girard-Perregaux for the launch of the Laureato Green Ceramic Aston Martin Edition.
The Gordon Bennett Cup took place in 1900. A motoring extravaganza where cars raced across public roads between Paris and Lyonin in an era where cars were still a novelty. Initially, colours were assigned to cars based on their nationality of the driver, but this would be repurposed as a way of identifying the nationality of the team – French cars blue, Italian cars red, Belgian cars yellow, German cars white and British cars Green, etc. Fast forward 123 years, and the green is back, the nationality of the driver South African (your's truly) and the capacity to race like the gentlemen from back then, well perhaps one day.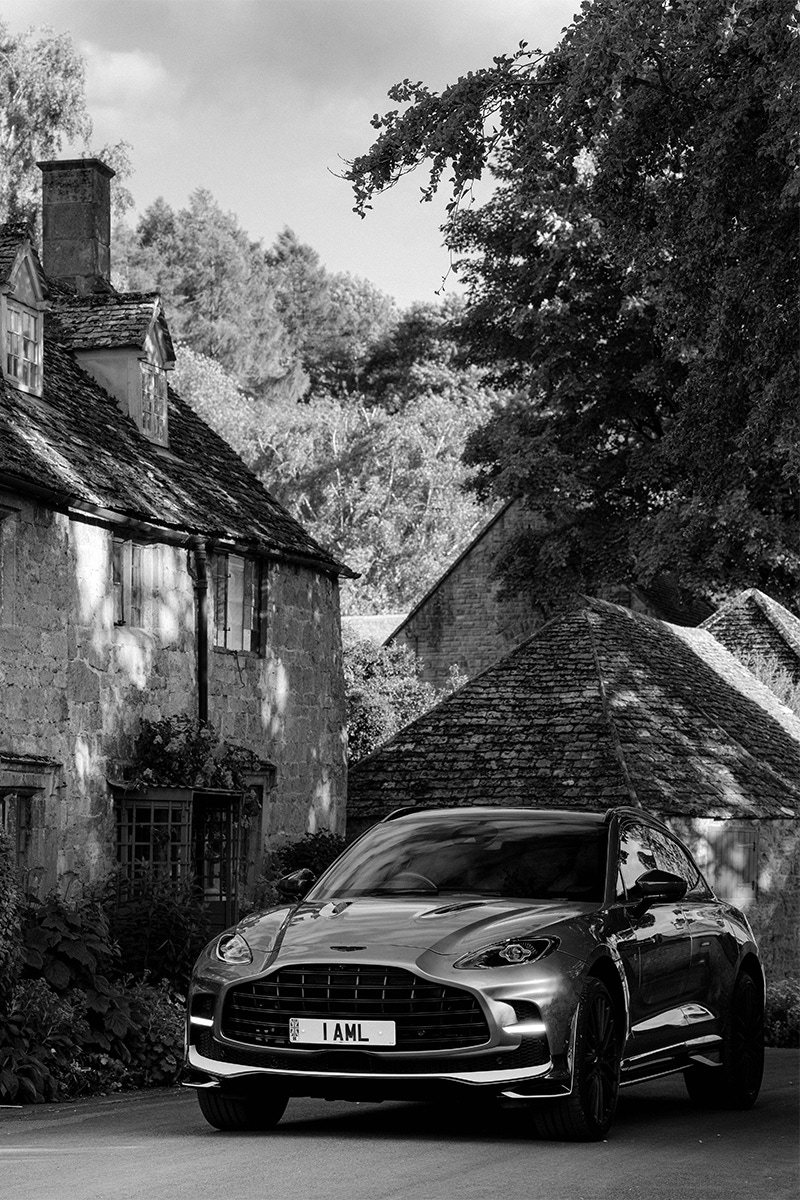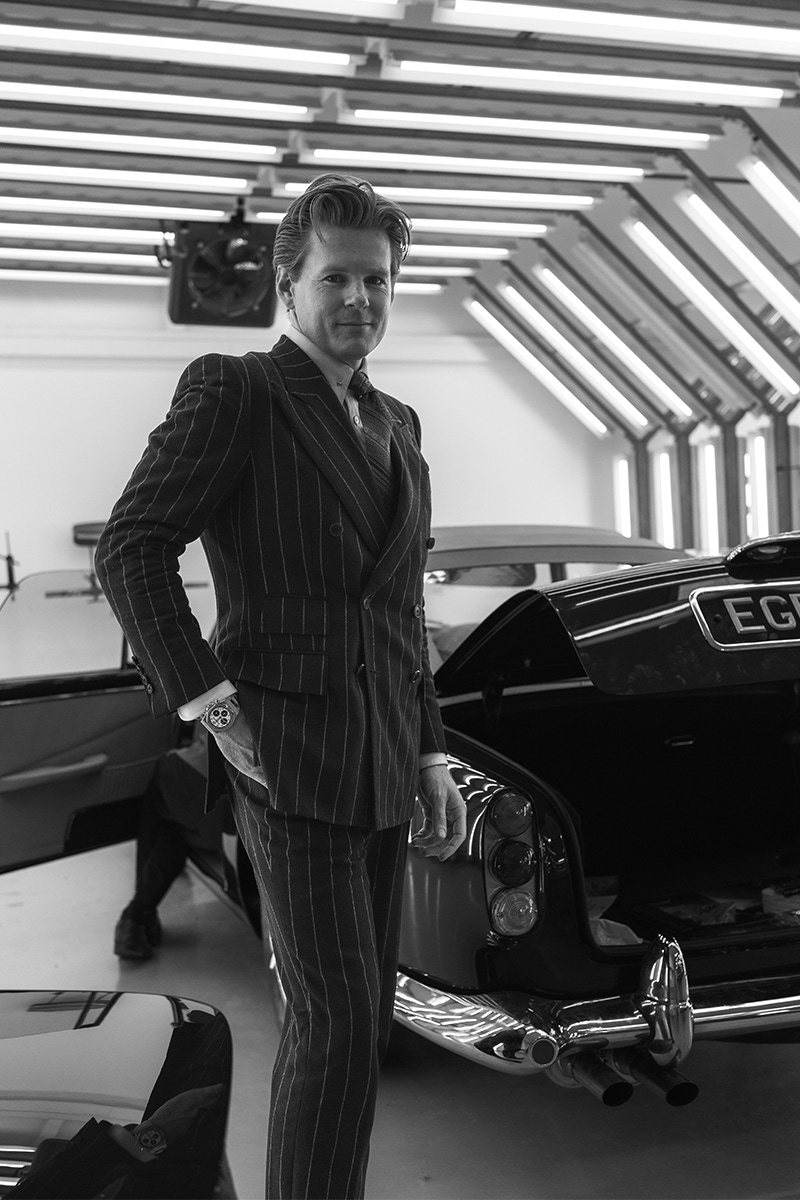 As the Rolling Stones played, the speakers were muffled by the DBX707's sound engineered exhaust splatters, and the child (not to mention the adult) in me couldn't help but grin. The intent of today's drive wasn't to win the Gordon Bennett Cup, but rather a more leisurely drive from the Aston Martin Works factory to a secretive venue where Girard-Perregaux would introduce me to their latest, Aston Martin Edition timepiece - a fitting moment to Aston Martin's Formula 1 season opener.
It was in 2021 when Girard-Perregaux and Aston Martin entered into a multi-year collaboration agreement, a seemingly organic partnership between two brands steeped in heritage and traditions with such timeless appeal where they would go on to produce a successful string of limited-edition, co-branded products together. It was therefore less shocking, but rather contagiously harmonious when I found myself gazing at a British racing green Laureato displayed in front of me.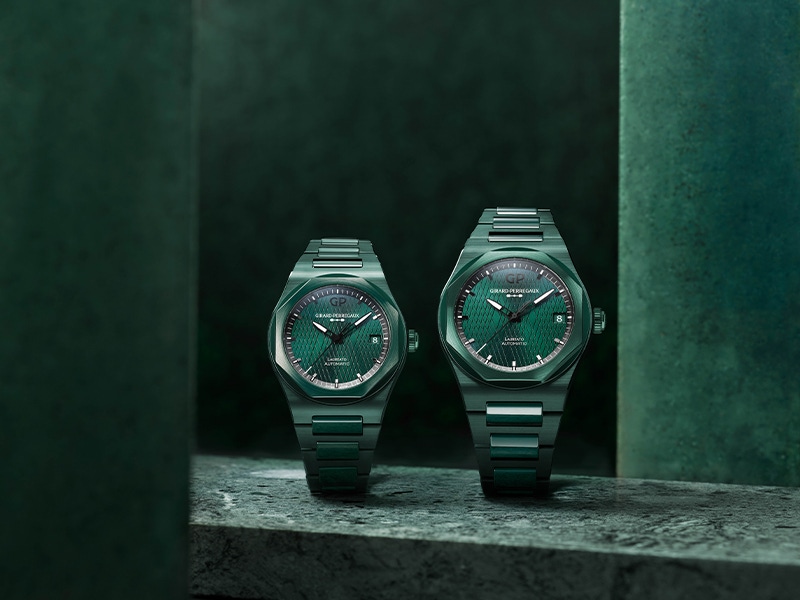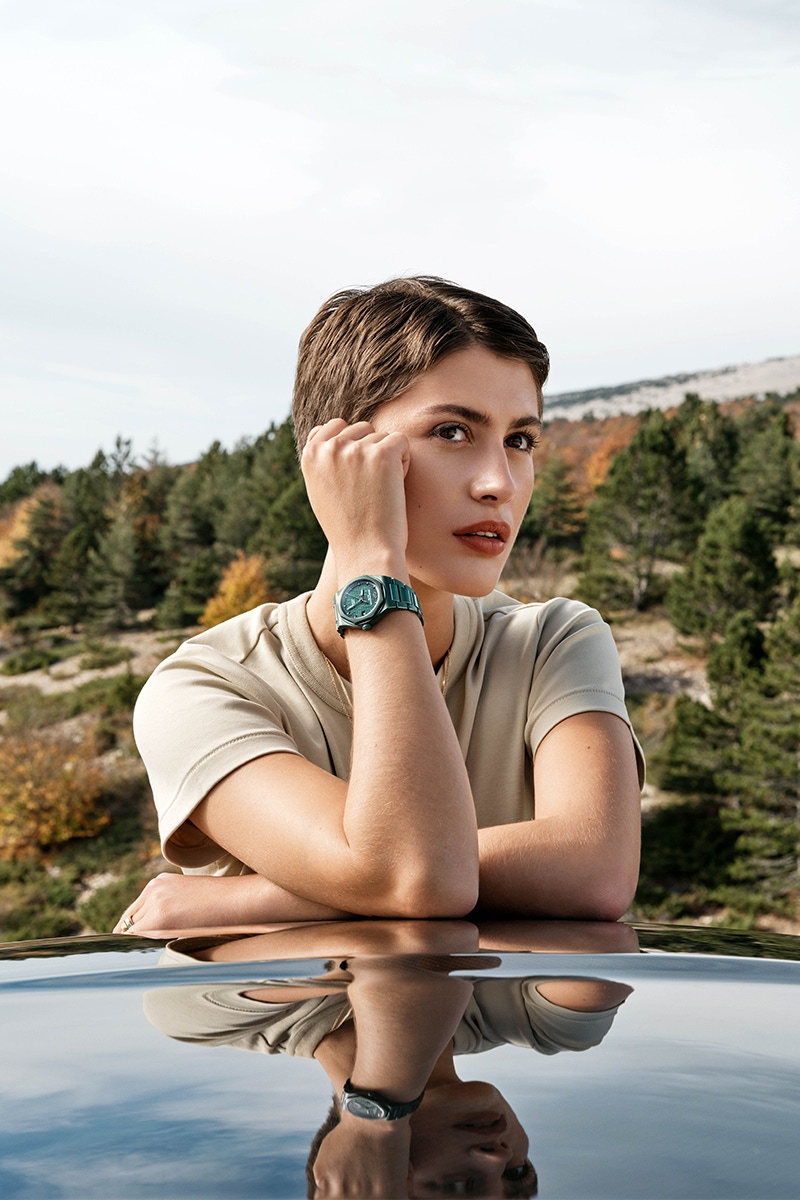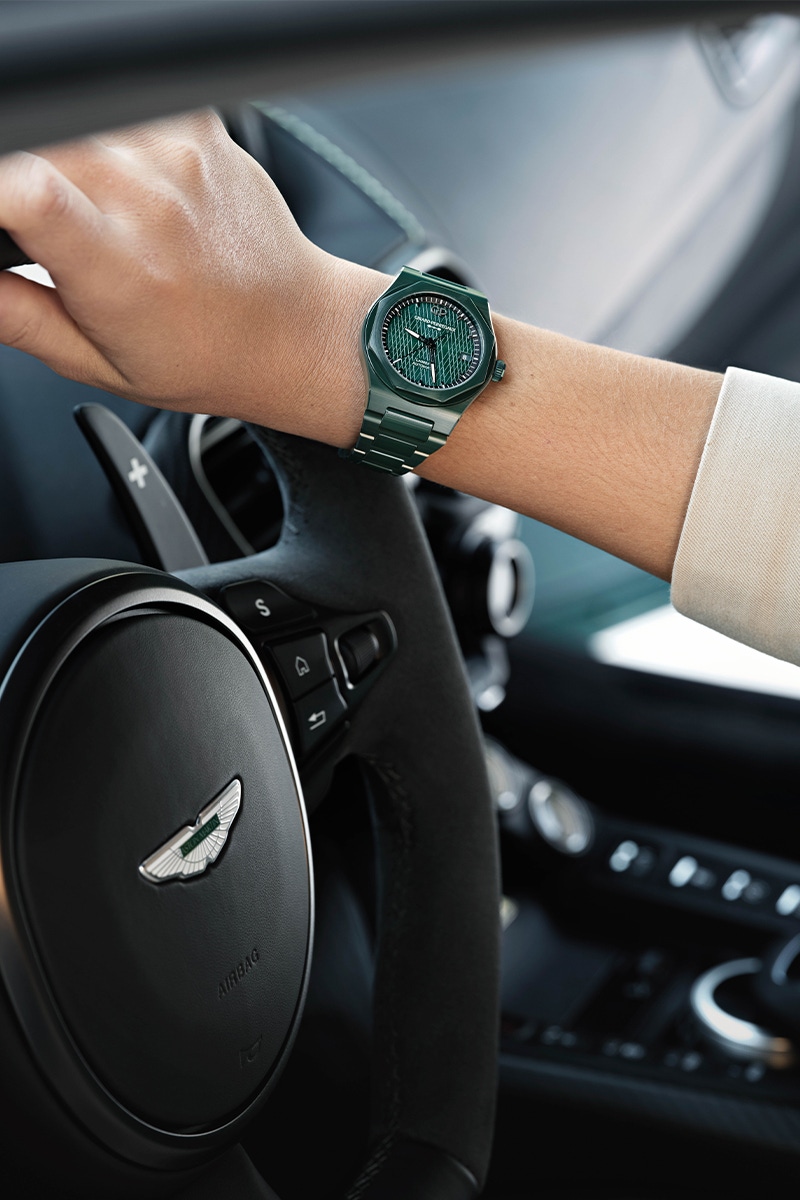 First launched in 1975, the Laureato featured an octagonal bezel that sat atop a circular plinth which in turn was positioned above an angular tonneau-shaped case. Notably, the new Laureato Green Ceramic Aston Martin Edition respects the same timeless elements of the 1975 model, but employs an ultra-modern green ceramic bracelet and case. Available in two sizes, a 38mm and 42mm, both versions of the Laureato are housed in a slender case. The 38mm model is fitted with the Calibre GP03300, while the 42mm version is equipped with the Calibre GP10800. Both in-house movements are self-winding and the craftsmanship can be admired through a see-through-case-back, personalised with an Aston Martin logo.
An undeniably fitting ode to Aston Martin's 110 years since founders Lionel Martin and Robert Bamford created the first Aston Martin car, the british racing green timepiece seems destined to the wrist of the most discerning motoring enthusiast and, being limited to only 388 pieces in the 42mm and 188 units in the 38mm, the Laureato Green Ceramic Aston Martin Edition is as certain to become a collectors piece as it is to be seen on the F1 podium, dripping with champagne.
Explore more from the exclusive collaboration between Aston Martin and Girard-Perregaux