Track Record: Loro Piana's 'Record Bale' Competition
There are a great many inspiring awards and initiatives within the wool industry, intended to elevate the quality of this most noble of natural fibres. Even so, none have quite the prestige of Loro Piana's remarkable 'Record Bale' competition.
The production of beautiful woollen fabrics, as many readers will doubtless be aware, requires what is in many ways the perfect balance between art and science, passion and precision, care and commitment to quality. There are many initiatives in the wool industry that seek to recognise this, and promote the endeavours of woollen sheep breeders and the craft of woollen fabric production. Even so, few have made a more significant impact in recent years than Loro Piana's 'Record Bale' competition. Held annually for the last eighteen years, the competition serves to recognise the efforts of the most elevated wool producers in the world; those noble individuals who pioneer the production of the most luxurious woollen fibres known to man. The centre for the competition naturally, is Australia and New Zealand, where the world's finest merino wool has been sourced for time immemorial and its focus is to inspire these breeders to produce an ever-finer grade of wool year-upon-year. Thanks to Loro Piana's efforts, the competition has continually challenged the notion that wool is both an antiquated and uneconomical material, and has furthermore pushed the boundaries of what a fine wool fabric can be. Indeed, this year's competition is no exception, and the winning 'record bale' marks yet another a global first; the finest micronage of pure merino wool ever produced. First prize goes to the Australian farm Pyrenees Park, owned by Pamela and Robert Sandlant, who have surpassed their own previous win just last year, gathering an immaculate bale of wool measuring 10.3 microns in fineness. The product of New Zealand based producer Anna Emmerson, who entered a bale measuring 10.6 microns, came a close and equally extraordinary second.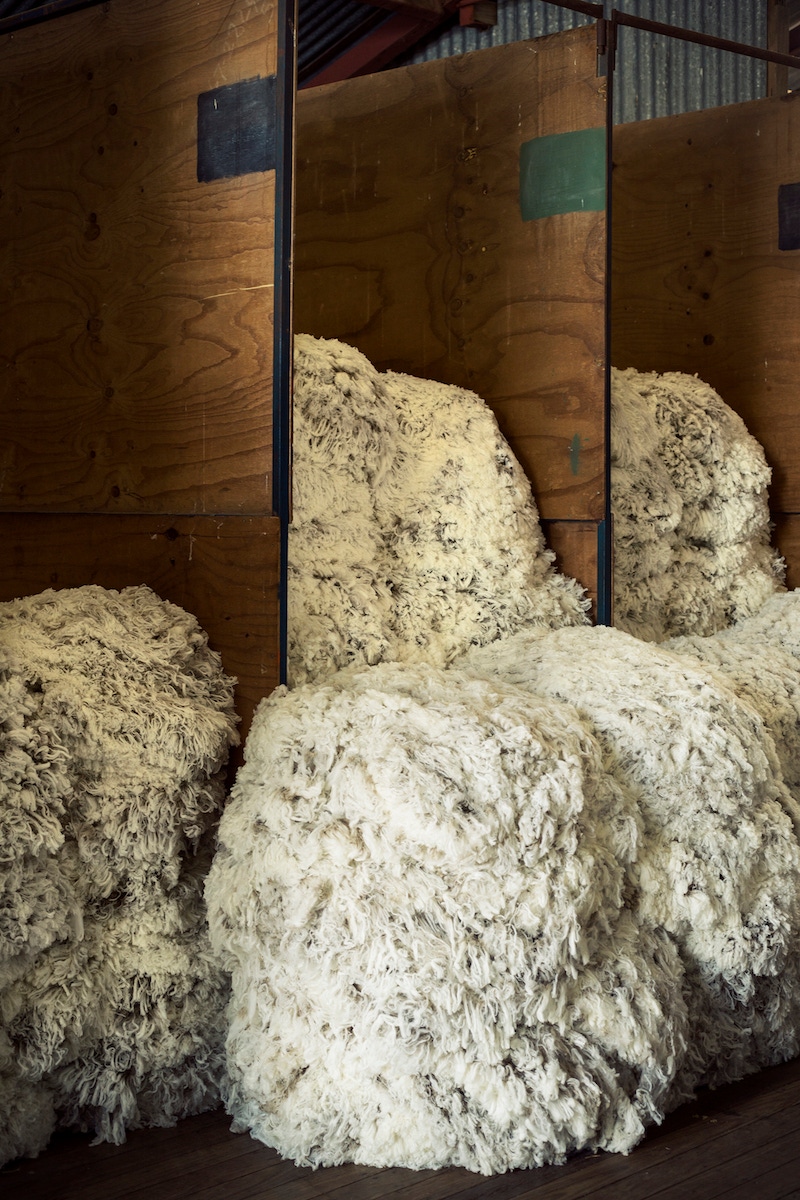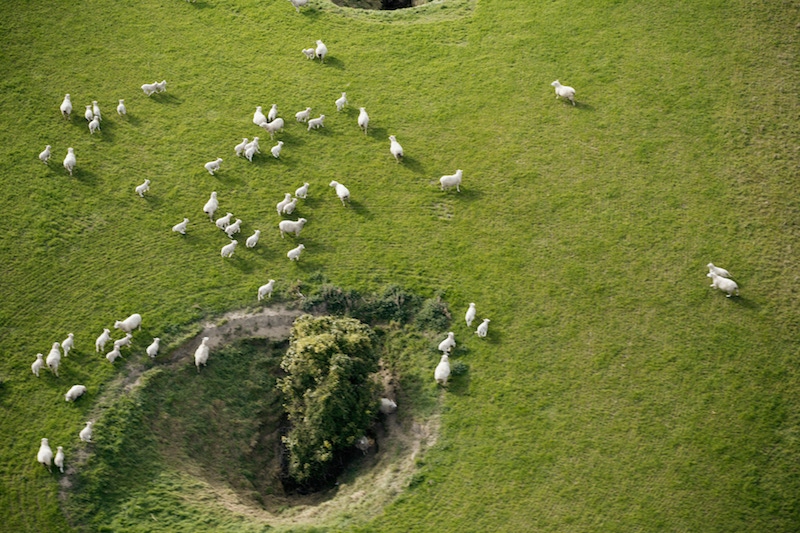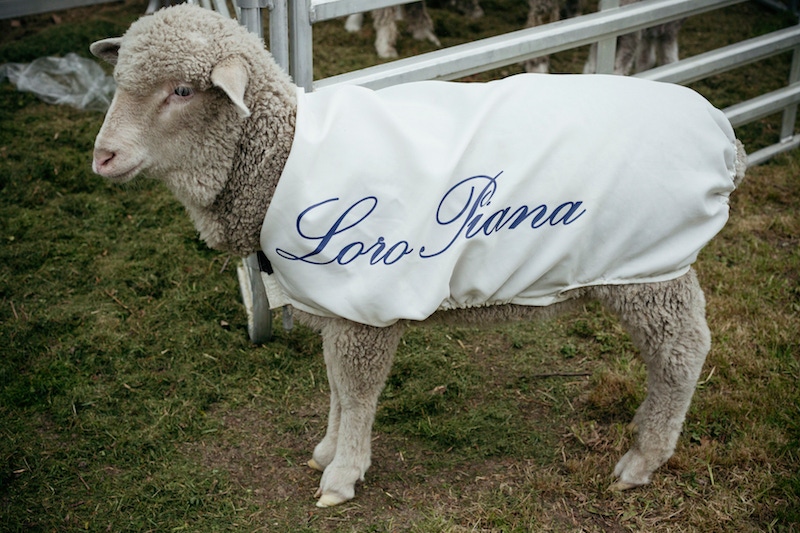 A micron, for those who might be new to the term, refers to the diameter of a single woollen fibre, and one micron is equal to a thousandth of a millimetre in size. The smaller the micron count, the finer, more rare and more precious the wool. For context, your good old fashion Huddersfield woven navy serge is going to measure around 25 microns thick and a human hair, around 40. Loro Piana cuts no corners when it comes to assessing these fibres, using OFDA (Optical Fibre Diameter Analysis) to ensure that all their figures are accurate - we might often think of woollen fabric as a comfortingly old fashioned material, but in the hands of master producers like Loro Piana, it becomes the product of cutting edge scientific endeavour. Indeed, it is this uncompromising approach that has allowed Loro Piana to become one of the most 
recognised
 producers of rare natural fibres such as cashmere, baby cashmere and vicuña in the world - as well as the producer of truly superior merino wool fabrics.
The bale of wool produced by Pyrenees Park farm is now destined for a place in the history books; it will be held within the hallowed halls of Loro Piana, and shall only be released for weaving when a still finer bale of wool is sourced to displace it from pole position, a search that may take some time. The bale produced by Miss Emmerson, this year's runner up, together with the bale of the 2012 winner - whose joint 10.6 micronages are a fortuitous match made in heaven - will now go into production together to create the latest release of Loro Piana's extraordinary 'Record Bale' superfine worsted suitings; fabrics so rare, precious and lustrous to the touch that one might be forgiven for thinking that they are wearing clothes made from the purest silk satin.
Furthermore, the collection features a wealth of exclusive designs for a truly unique garment and each fabric is finished with a special selvedge that documents the years of dedication, love and labour that goes into every single length of finished cloth. Once woven, this particular selection of materials are going to be transformed into a particularly luxurious range of bespoke Loro Piana garments, which will be available next year. Only around 40 suits can be cut worldwide from the 150 metre length of cloth that is the end result of the record bale competition, and interested parties be warned, you won't be able to find the fabric just anywhere - it will be available only in a carefully curated selection of Loro Piana boutiques and world-leading bespoke tailors.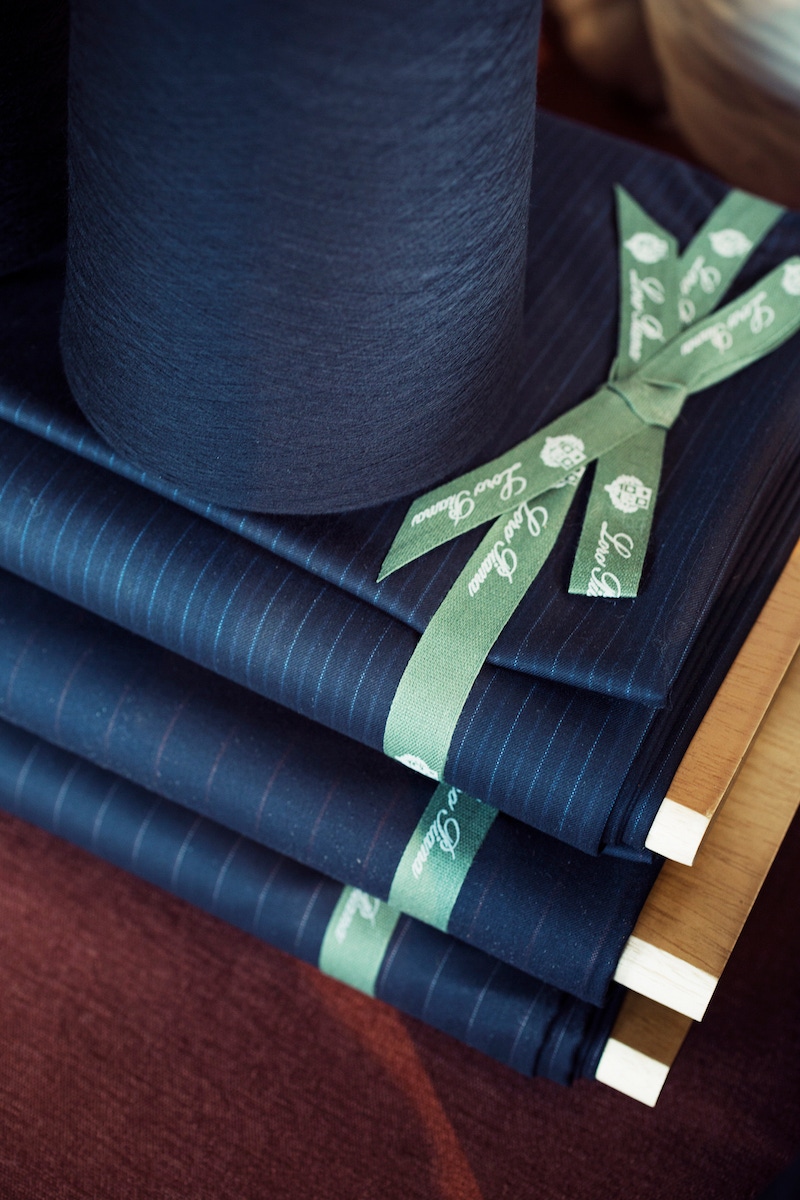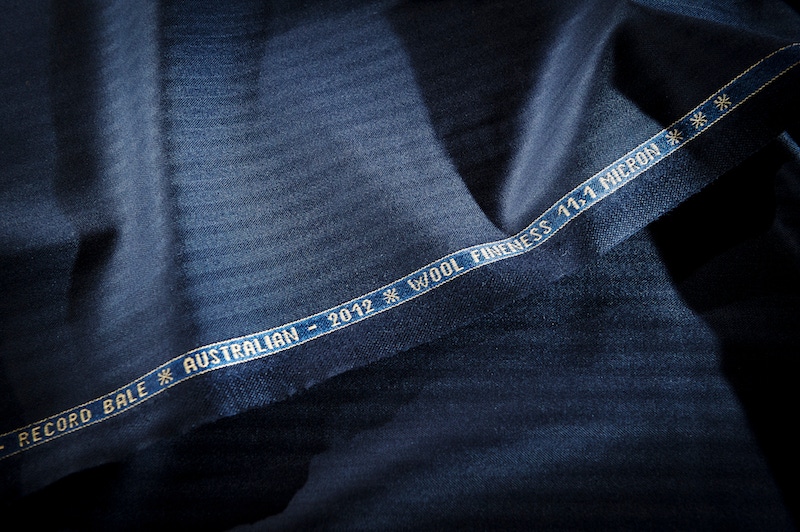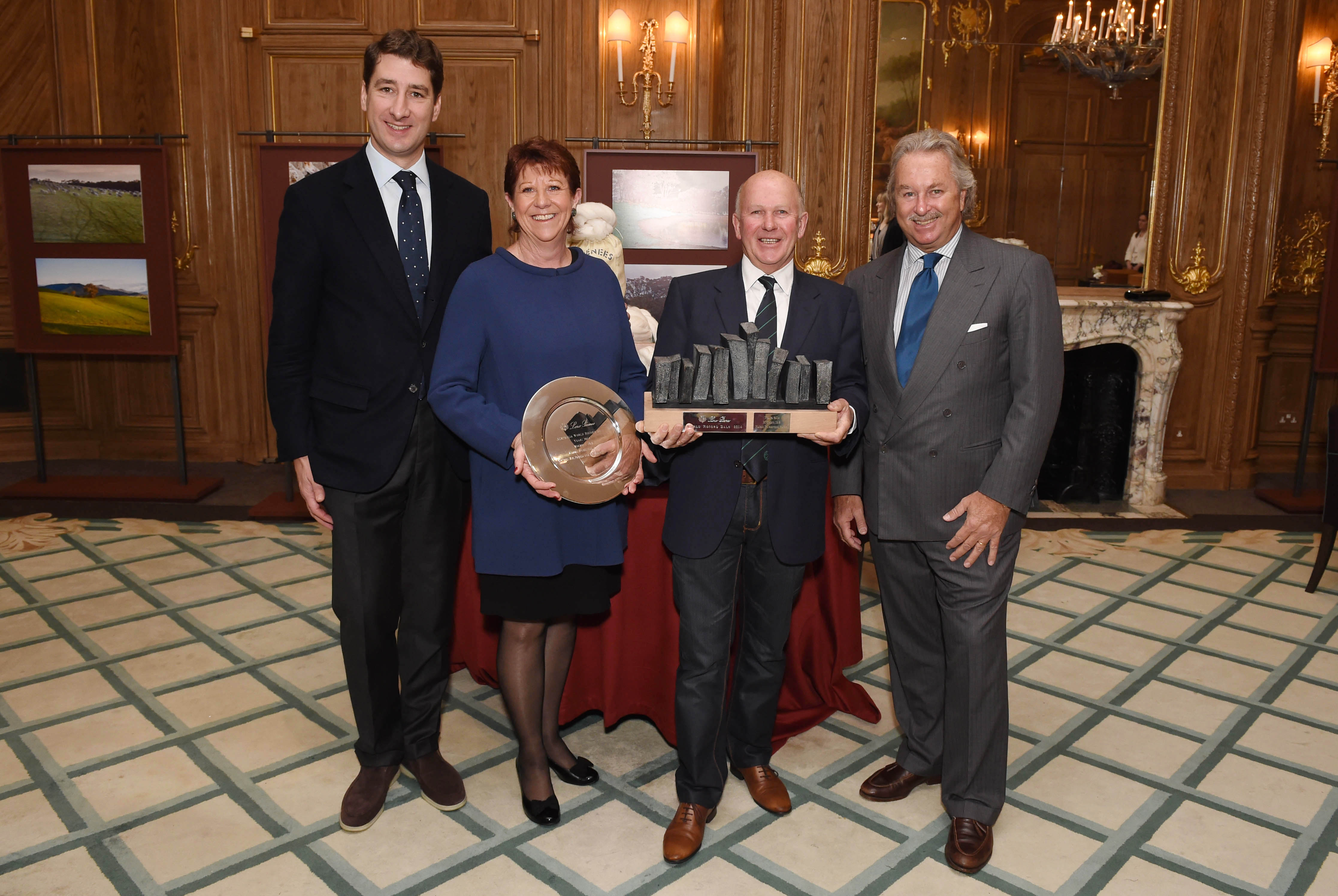 To have produced a bale that measures so finely, and from it fabric that feels so refined, is an astonishing achievement and credit must go to Loro Piana for facilitating the production of such exquisite raw material in the first place. The company's commitment to the wool industry is remarkable, and Loro Piana Group's Deputy Chairman, Pier Luigi Loro Piana, couldn't be clearer on the subject; 'this award celebrates the professionalism, the skills and the passion so typical of these farms and of all the parties involved. Thanks to constant mutual efforts, the wool industry can benefit from higher quality standards and fineness of materials, which was unconceivable over 15 years ago.' That is no exaggeration, because thanks to the Record Bale contest, in just eighteen years the fineness of the winning woollen fibres has increased by almost 30%. Furthermore, Loro Piana's commitment to the Record Bale competition has also allowed for the company to develop its superb 'Gift of Kings' collection; a selection of unique ready-to-wear garments made exclusively from the finest 12-micron merino wool. Truly for the connoisseur, this collection takes its name from the eighteenth century tradition whereby European monarchs would make diplomatic gifts of pairs of merino sheep - so prized were they even back then for their precious fleeces. Not only do achievements like the Record Bale or Gift of Kings collection testify to the commitment that companies like Loro Piana make to their suppliers, they also attest to the unswerving dedication that the best wool producers make to their livelihood - elevating the process of wool production beyond that of a mass-market enterprise, to a truly noble endeavour that more or less underpins the luxury fashion industry. This sentiment is mirrored by another great champion of fine Merino wool, The Woolmark Company, who have partnered with Loro Piana repeatedly since 2011 on their Record Bale projects, as the organisation's Managing Director, Stuart McCullough, notes: 'Pamela and Robert Sandlant won the award last year and we congratulate them once more on their extraordinary achievement this year.' Extraordinary indeed. One can only imagine the quality of fabric that the Sandlant's 10.3 micron bale of wool will produce when Loro Piana finally deems the time right to take it on the next step of its journey to the woollen mill. One suspects it will be rather special. In the film below, we follow the current collection of Record Bale cloths in production, a journey that serves only to reinforce how special they are, and how remarkable Loro Piana's focus on quality and integrity is. We hope that readers enjoy.
f8lYj_jw4fA