Ambrosi Napoli: An Unfaltering Pair
Rarely does one come across a pair of trousers made with as much care and attention to detail as those by Ambrosi. Salvatore, the fourth in his family to helm the business, is ensuring that passion remains.
Equal parts charming and direct, elegant and a little bit rough and tumble, Salvatore Ambrosi is, nonetheless, a master. And the craft that he's chosen to master is trousers. Not jackets, not shirts – Salva is a thoroughbred. He's a specialist. The Ambrosi family have been making trousers for four generations, something that Salva says was born out of both necessity and habit. "Napoli in the past was a poor city. Sewing suits is very hard, so my grandfather made up his mind to just do the trousers. Lots of militaries would come through and they would need linen trousers, for instance, so he would make them." Catering to militaries in the region helped the Ambrosi family build the company, and they began working as specialist trouser cutters to the larger
Neapolitan tailoring
houses, such as
Rubinacci
and Sartoria Solito. Salva began working for his father Antonio at the tender age of 10, helping out in the workroom, before entering the business in earnest in the mid-1990s. At that stage, Ambrosi was purely focussed on producing trousers for other companies, but Salva saw an opportunity to use the company's history to build a proper brand. "When I started I wanted to do it for myself, and I was lucky to have the chance to. In 1995 it was like the start of the Internet when I decided to make my own brand. I took it across Europe, the U.S., London – everywhere. So now we work purely own-label – we don't make any trousers for anyone else." To try on a pair of Ambrosi trousers is to truly understand what is possible with the garment: masterfully-sculpted around the waist and back, with volume perfectly balanced around the hip, impeccably hand-finished throughout and possessed of a drape and line that doesn't falter. "My vision for trousers is rooted in 1970s style," says Salva. "A bit fuller, a bit higher, pleated. We make trousers with a very high waist – trousers with a bit more flair than what you'd normally find. But we've changed nothing about the construction, because we still have all of that traditional knowledge." Admiring that construction first-hand reveals the fruits of Salva's dedication to artisanal craft. There is a truly staggering amount of hand-finished details on his trousers, but it's the way that they're cut that lets them fit and drape so elegantly.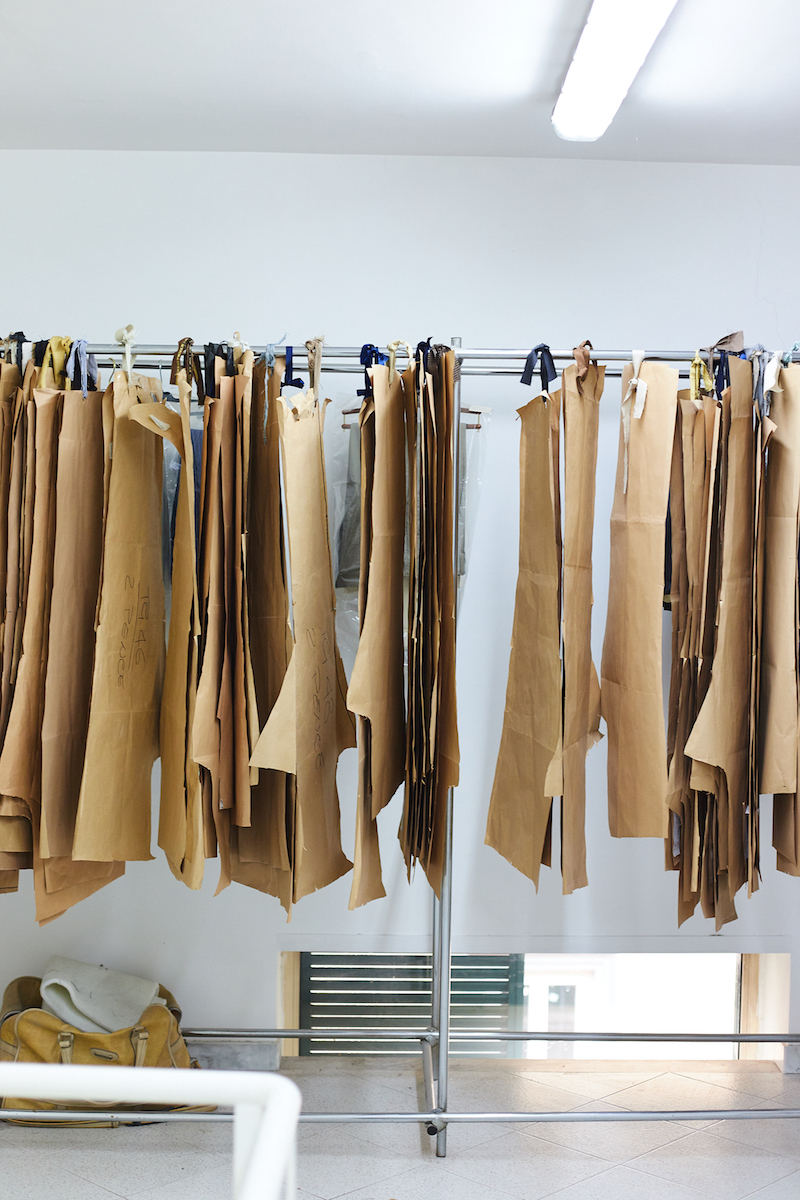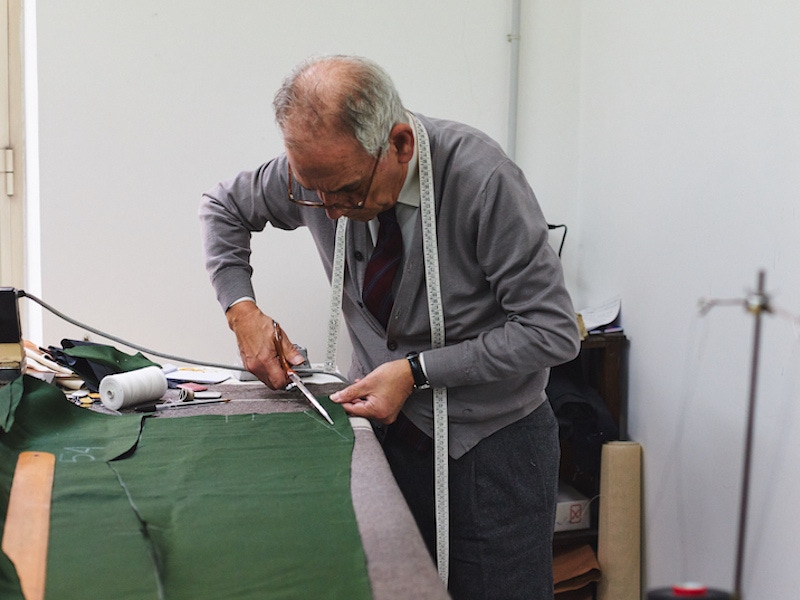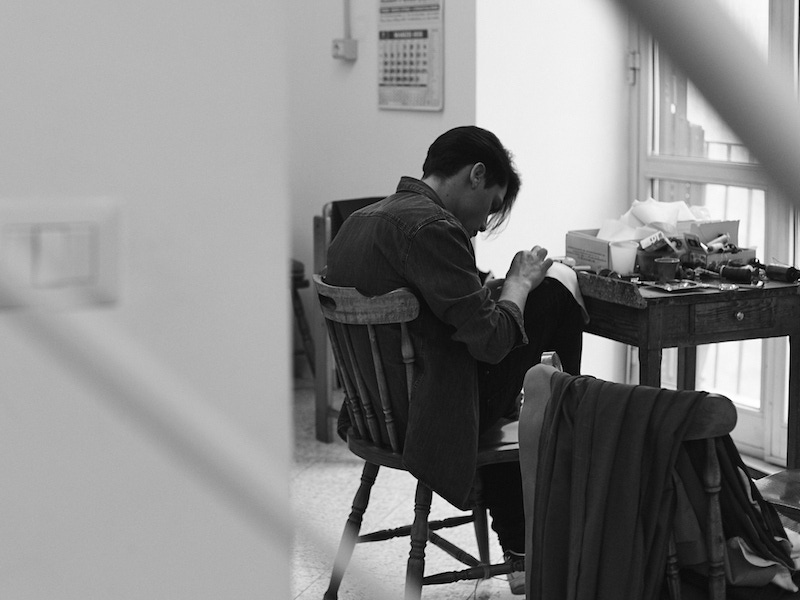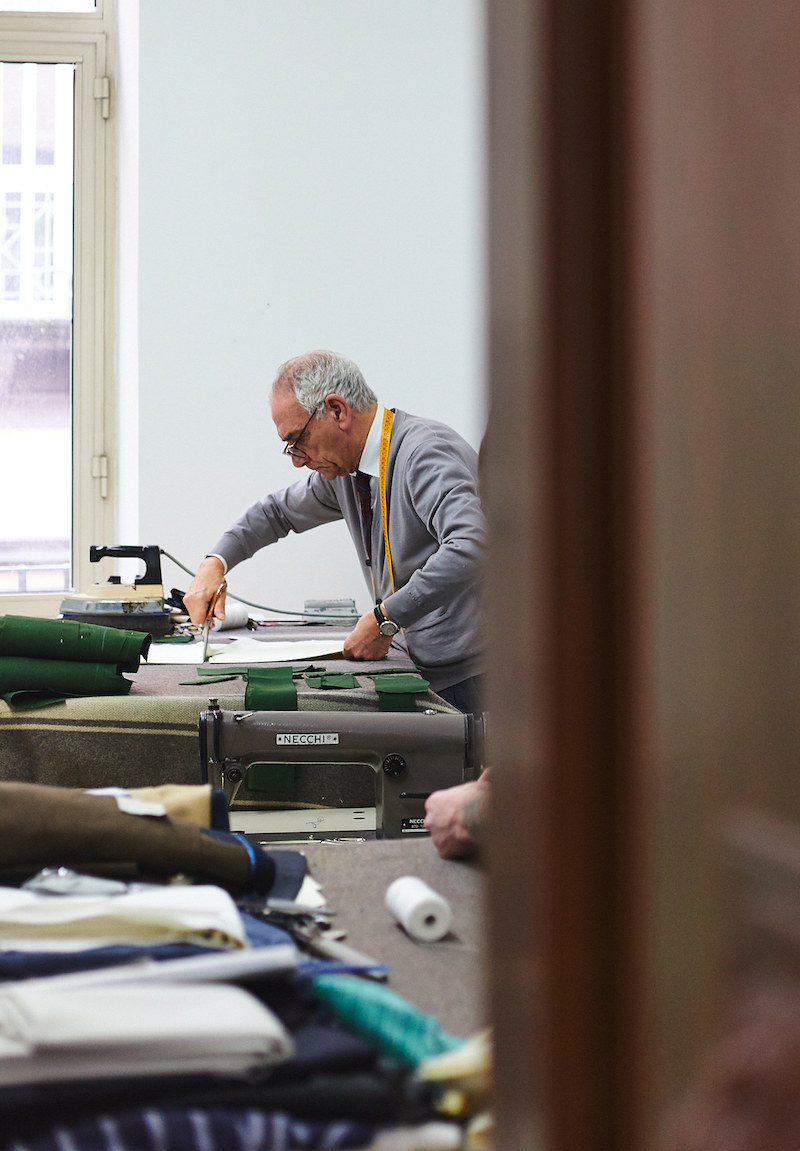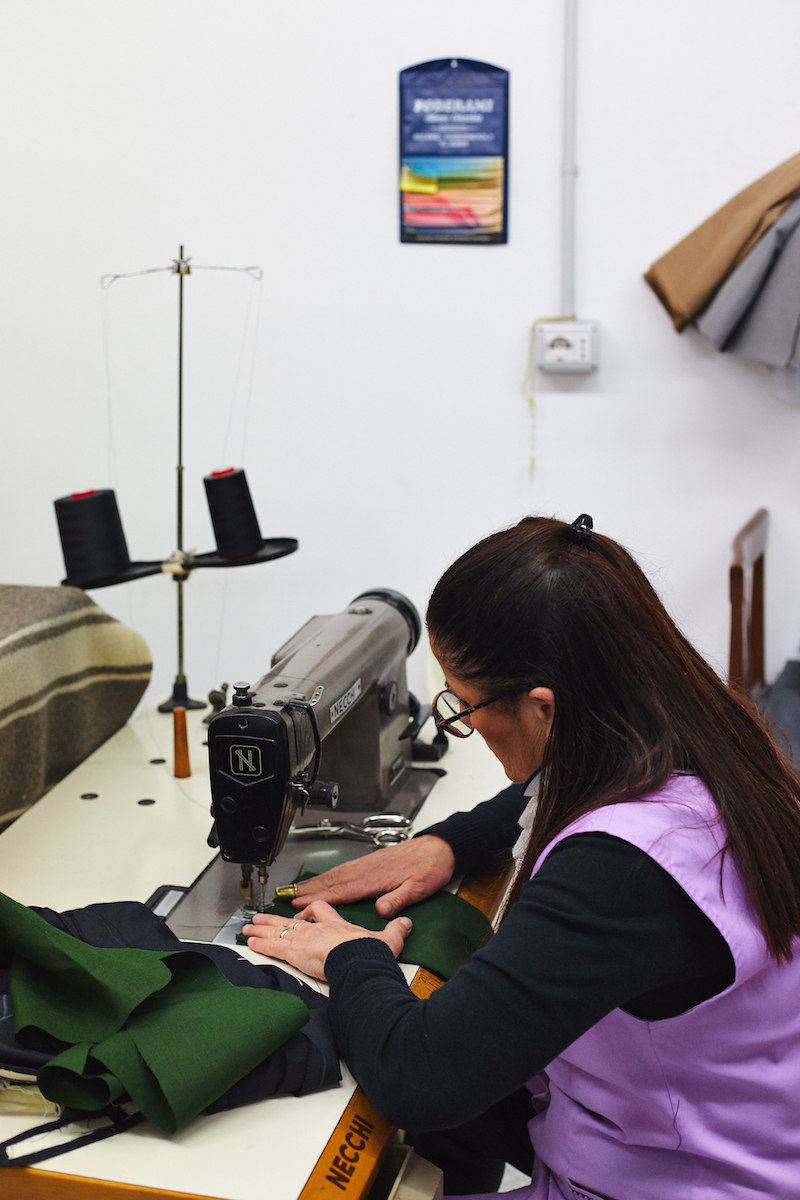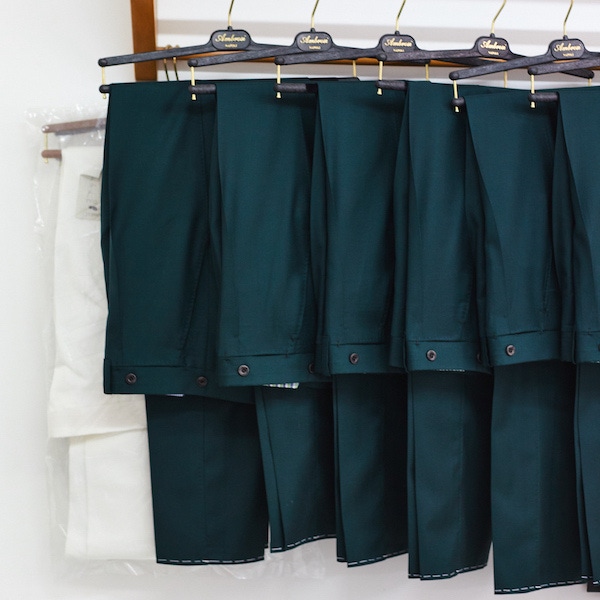 Getting this cutting right is by far the most challenging part of making the trousers, and it's the aspect of construction that Salva is most proud of. "Everything is about the cutting. If you don't cut the trousers well, the trousers can't fit well – even if the construction is amazing, even if the hand details are incredible," he says. "If the cutting is not there the trousers will never fit, so it's very important to get this right." Even though today they have a booming ready-to-wear business, Ambrosi still cuts its trousers one at a time, by hand, with scissors – a hugely time-consuming process, but one that Salva feels is absolutely vital. "It's essentially the same construction as bespoke," he says. "Bespoke is obviously cut without a model – our ready-to-wear is cut with a paper model but the trousers are still cut individually, so that you keep the shape. When you start cutting cloth for 10 trousers at a time you can undo the shape, so we still cut them one by one." Despite Ambrosi's dedicated and ever-growing following, Salva is committed to maintaining his stringent level of quality, even if it caps his growth. "We've grown a lot in the last 10 years but we still want to keep our production small – no more than about 1600 trousers a year. It's a handmade product, and if you're making much more than that then the quality suffers. We don't want that. If we operated like a huge company, we wouldn't be able to use the same amount of stitching or detail. So we don't want to make more, and I'm OK with that." Salva's jaunty Neapolitan style, ever-present cigarette and unimpeachable reputation for craft have made him something of an icon, and he considers himself lucky to have had the Internet to help him build his brand. But he also sees the Internet as opening up the door to people who aren't actually skilled craftspeople. "The Internet... makes it a bit confusing. Everyone has an Instagram account, everyone says they're an artisan. I feel like our business is becoming a bit of a joke – I see some unbelievable people claiming to be tailors. You need at least 10 years to learn this business. I don't know why today I see so many people who claim to be bespoke tailors but don't even know how to cut. I feel like it's a bit unprofessional," says Salva. "I think in the future that maybe some of these new guys won't have the money to keep going because people will lose faith in the clothes. So I don't know that I'd bet on their survival." Salva, though, has survived. He's built a thriving business by creating a niche, artisanal product at the highest and most uncompromising level. He's frank about how much effort it takes, but he's also committed to carrying on the tradition that his family, and he himself, has built. "I don't know why everyone suddenly wants to invest money in the fashion business", he says with a laugh. "They think it's easy! But the fashion business is hard, and it takes a long time to make money. I started working with my dad when I was 10 years old. Now I'm 37, so I've been working 27 years in this business. This is artisanal. You can't learn it in one week." Film by Ken Munoz, Directed by Benedict Browne
https://youtu.be/YWzSZJL0Xv4