How Cifonelli has Mastered Ready-to-Wear
No simple diffusion line, Cifonelli's ready-to-wear collection shares the attributes and qualities that have made the house's bespoke operation so renowned.
Founded in Italy in 1880 by Giuseppe Cifonelli, transplanted to Paris by his son Arturo in the 1930s, and today helmed by Giuseppe's great-grandsons, cousins Massimo and Lorenzo, Cifonelli is one of the world's great tailoring houses — and certainly among the finest in France. Another legendary Parisian import, Karl Lagerfeld once famously stated, "I could recognise a Cifonelli shoulder from a distance of a hundred metres," and indeed, it is the distinctive shoulder line that is a Cifonelli jacket's defining feature — whether the garment be cut bespoke, or taken from the recently launched ready-to-wear line. "Our armhole is very high and sits close to the body," Massimo once explained
in an interview
with
The Rake
. "We create a soft, natural shoulder with very little padding, and shape the sleevehead using a form we call 'Le Cigarette'." Though, to the untrained eye, 'Le Cigarette' cosmetically resembles a British roped shoulder, its curvature is created using nothing but a little structural hand-wadding and the painstaking stretching and pressing of the cloth (rather than the actual rope insert that forms the basis of a rigid Savile Row roped sleevehead), resulting in not only a handsome raised line but greater freedom of movement — the perfect combination of form and function. That signature sculpted shoulder, with an exceptionally high sleevehead angled in toward the sleekest chest in the sartorial universe; an abbreviated skirt; and majestically high-gorged, figure-hugging lapel… These iconic characteristics of a Cifonelli bespoke coat are shared by the house's pret-a-porter jackets, designed by creative director John Vizzone.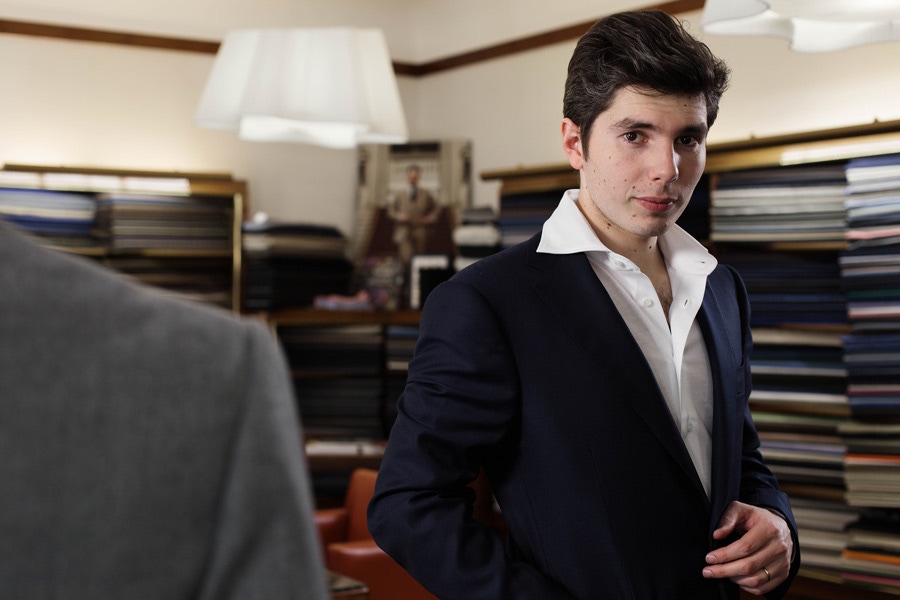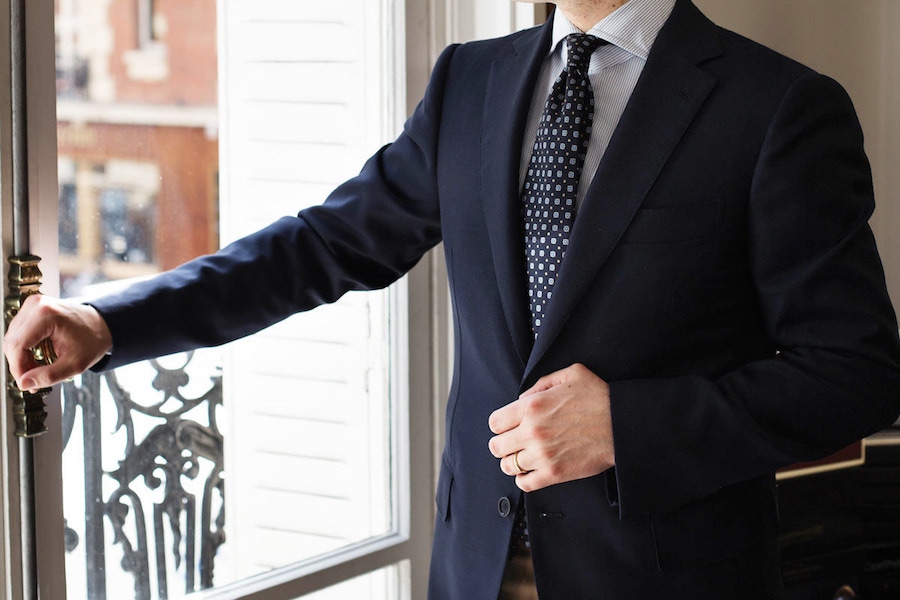 Vizzone got his start in design working with New York haberdasher, author and arbiter elegantarium Alan Flusser, before spending a quarter-century at
Ralph Lauren
, where he oversaw the top-tier Purple Label line. Joining Cifonelli to spearhead the expansion from bespoke into ready-made in 2014, Vizzone says he creates clothing with a specific male archetype in mind: "The Cifonelli man is a glamorous, sexy, modern-day prince; a contemporary aristocrat with taste," he says. "He's a guy who has respect for heritage in menswear, but has the confidence to present himself in a way that looks like a real gentleman — with a sexy modernist feel to it. The true Cifonelli man does everything. He could be in a beautifully tailored suit, and at night, put on a pair of black jeans, motorcycle jacket and T-shirt, and go out. He's refined and has an understanding of style and elegance," Vizzone says. This versatility has long been evident in Cifonelli's bespoke creations. This is not an atelier where the paying customer is forced to work within the rigid structures of a stuffy, conservative 'house style'. At Cifonelli's rue Marbeuf shop, he who pays the piper calls the tune. "The basic structure of our clothes is a starting point," Lorenzo says, "but at Cifonelli, we encourage you to dream, to think about who you want to be, and we will find a way to express this in what we make for you." You'll find little standard, corporate workaday attire in
The Rake
's curation of Cifonelli ready-to-wear garments, which include supple
cashmere double-breasted jackets
, elegant
polo shirts
,
tailored jeans
, various fine knits and shirting, vibrant
casual trousers
, and an outstanding
black velvet jacquard cocktail jacket
. Lorenzo says, "I am a person who is never satisfied. When I see my clothes, on some level, I understand that they are good, but all I want to do is to make them better." Sample Cifonelli's array of goods, and you'll be left pondering how he'll possibly ever achieve that lofty goal.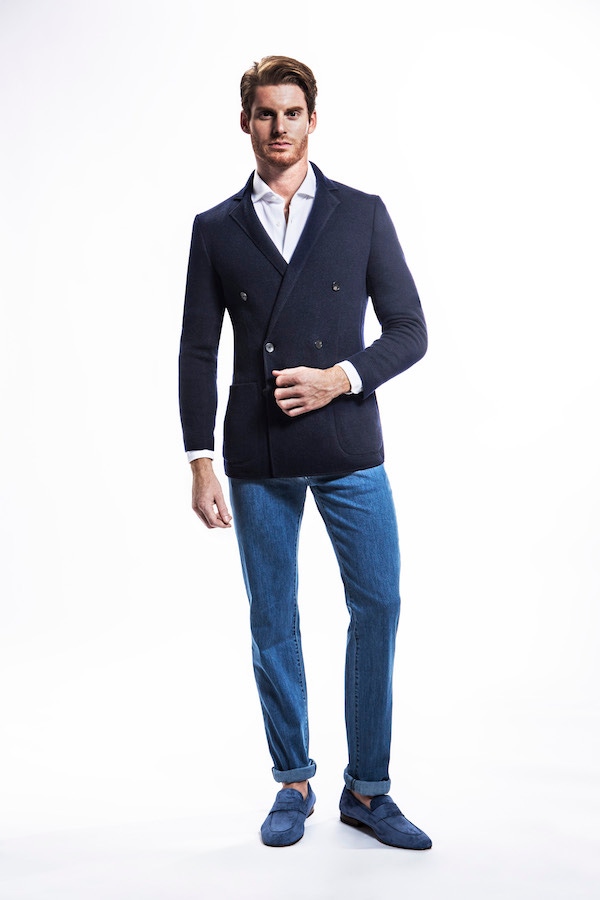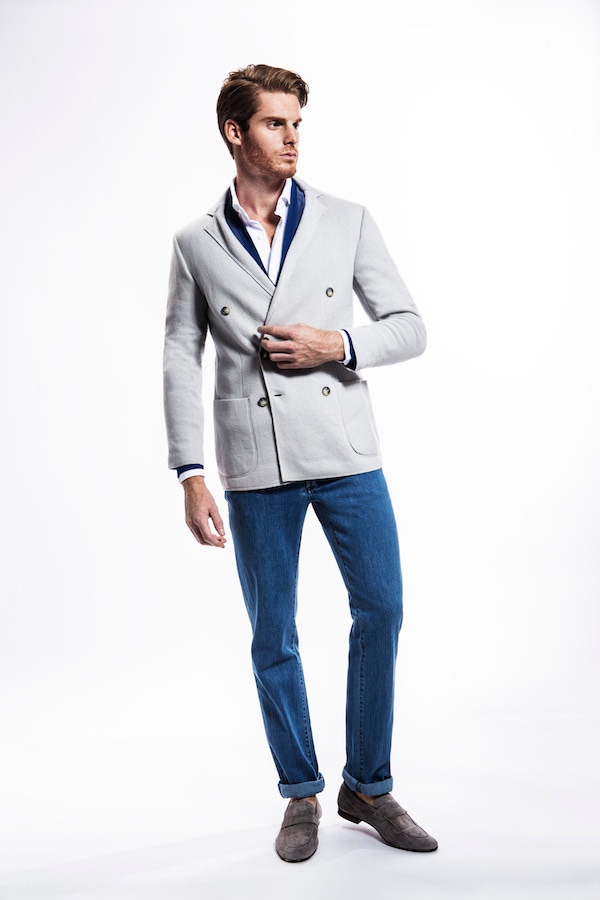 Producer: Gentleman Chemistry / Director: Lara Mzayek / Crew: Clarisse Bourmeau, Vincent Paté, Alex Gilbert.
https://youtu.be/ERJp_LQOddE