A Class Of Their Own: The Cockney Uprising
The eastern section of the British capital, and the working class accent associated with it, has been strangely prolific when it comes to spawning cultural icons. So what's the Bobby Moore with that eh, guv?
The thought of the last born of the English Romantic poets barking out his onomatopoeic odes with all the glottal stops and dropped h's of a barrow boy demanding a pork knuckle at Smithfield Market tests the 21
st
century imagination. But, indeed, John Keats' accent was bona fide cockney – making him part of a demographic group which tends to punch well above its weight in terms of its contribution to the cultural canon.
Keats' brogue was ground and whetted in Moorgate, less than half a mile north of the St Mary-le-Bow church in Cheapside, the bells of which one must traditionally be born within hearing distance of to qualify as 'cockney'. Today, with traffic noise taken into consideration, this rule frames a small section of London's financial hub: to be a Generation Alpha 'cockney' one will probably have to be the second-home-birthed, expensively educated progeny of a hedge fund manager (the baby Keats, whose father was a livery stable-keeper, would surely not have opened his eyes in the surrounds of Moorgate).
There was a time, though, when bells could be heard much further afield - Dick Whittington, according to folklore, heard them five or so miles northwest in Highgate – meaning that one J.M.W. Turner, born in a Covent Garden that was then a brothel-fringed fruit-and-vegetable market, most certainly qualifies. While other working class artists of the era tried to polish their accents as they entered more rarefied cultural circles, Turner, the son of a barber and wig-maker, proudly retained his all his life, although, as anyone who has seen
Timothy Spall's excellent 2014 movie depiction of Turner knows, he counterweighted it with elaborate, polysyllabic eloquence
. And if his diction helped shake off his lowly born tag, to quote from another Londoner Peter Sarstedt, the gestural majesty of his brushstrokes, and the landscapes he chose as subjects, could not have been more removed from the Hogarthian stew in which he was brought up.
The same cannot be said, of course, of Hogarth himself - the Smithfield-born printmaker behind
A Rake's Progress
who, especially with his depictions of London's descent into the gin craze, depicted lower-class mid-18
th
century London with detailed gusto – or William Blake, another cockney of centuries yore, whose symbolically rich œuvre transcended not just the English capital but the entire secular world.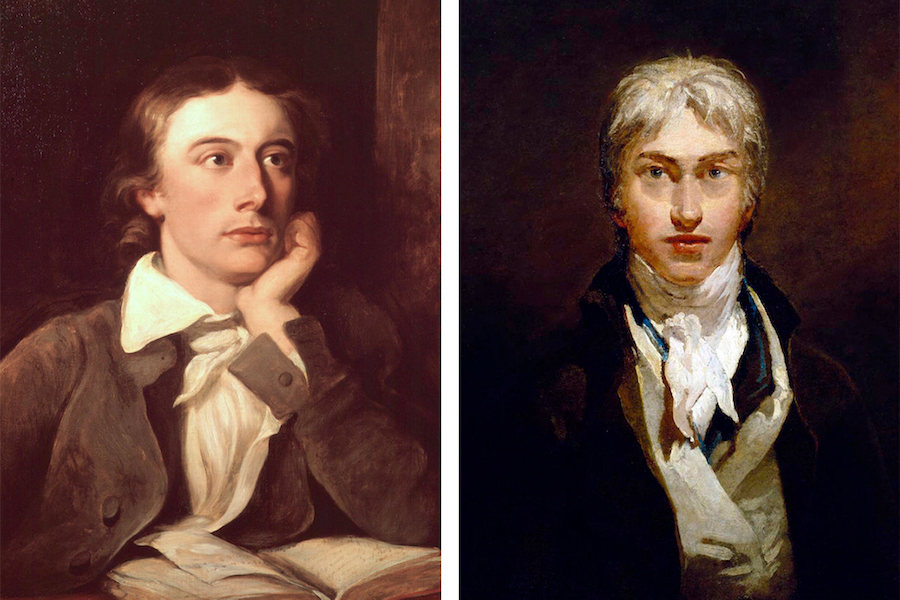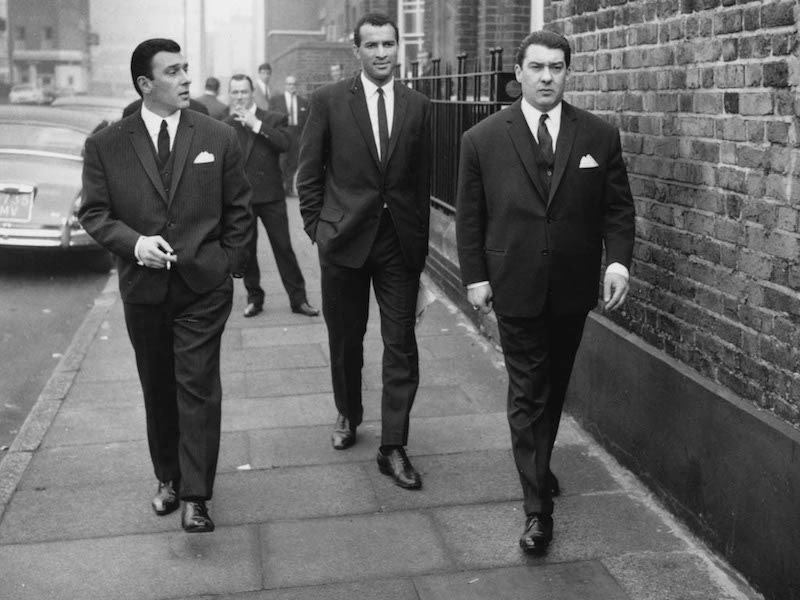 Fast-forward to the 1960s, and the concept of 'cockneyness' has moved east - to the area spanning Whitechapel, Bethnal Green and Bow and their surrounds – and the disciplines in which its denizens excel have changed, too. As have their style smarts… Just as Al Capone – who often had blended fabrics imported from Italy at $500 a suit length - sexed up the sartorial mores of Twenties Chicago, alpha-cockneys The Kray Twins took a stylish approach to ruling the East End with a trail of blood and broken bones in their wake.
Ronnie Kray once even took a picture of Al Capone in a double-breasted suit to his tailor, while Reggie leaned towards the slick Italian cut then favoured by European movie stars such as Jean-Paul Belmondo. The twins both veered towards the ostentatious, but amongst the working classes of the age being showy was symbolic of having, against the odds, risen above the station in which you'd been plonked, from birth, by the establishment.
It's uncomfortable to hail the Krays as high achievers, though – what with all the brutal homicide and so on – and around the time they were hijacking, armed robbing and arson attacking their way around the capital, two altogether more wholesome young men from their neighbourhood were nailing the domestic movie scene: and both would prove far more adept at criminal-chic than the Krays.
Michael Caine was born in Rotherhithe, a couple of miles south of the Krays' stomping ground, in 1933, making him already 36 by the time he donned the Mod-tinged threads of arguably his most famous character, Charlie Croker in
The Italian Job
: spread collar shirt from Turnbull & Asser, narrow tie and single-breasted, wide lapelled suit by Doug Hayward (depending on your personal sixties-chic yen, you may prefer his ensemble in the Turin Airport scene:
beige linen suit and striped shirt, brown, neatly folded pocket square and tortoiseshell sunglasses).
Astonishingly, Caine managed to top the look two years later in
Get Carter
, in which his midnight blue single-breasted, two-button three-piece in mohair with double vents made for superb juxtaposition with Caine's never-fired rifle, permanent expression of vengeful menace and authentic post-war apples-and-pears cadences.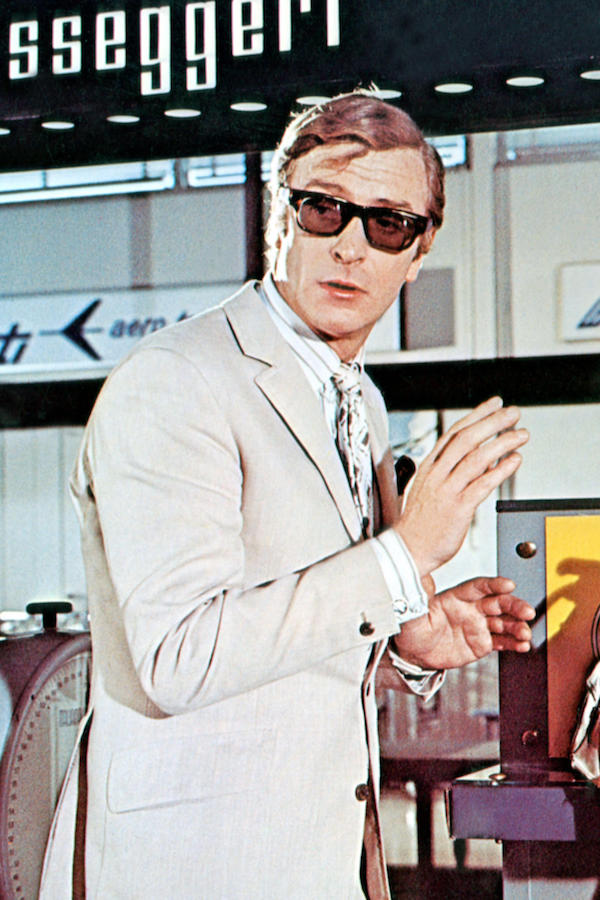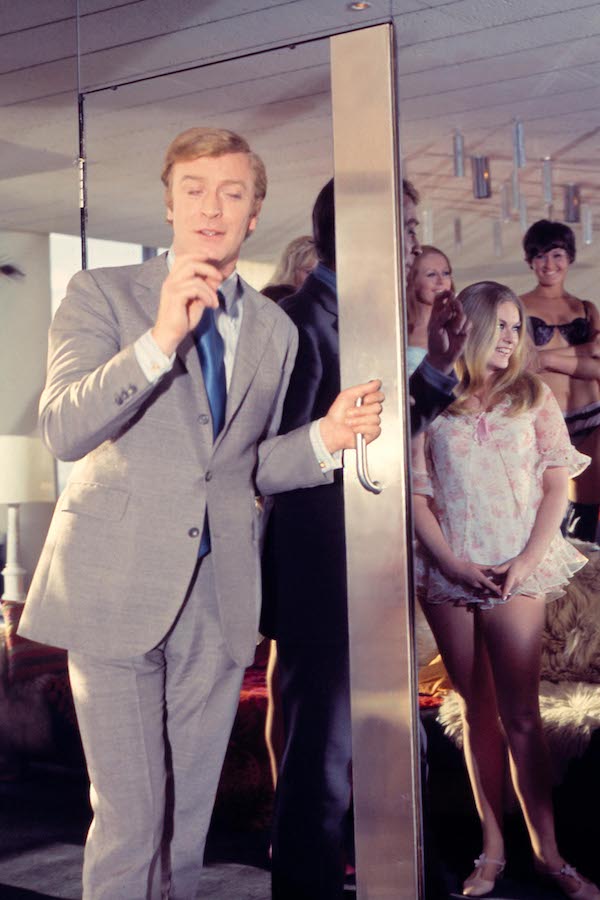 Another East End dandy of the decade, Terence Stamp – who shared a flat with Caine as a young actor - was also becoming a staple of British cult cinema around the same time, but with a very different stylistic approach to life: Stamp's shawl-collared tuxes and tapered trousers, along with his houndstooth check tweed with roll-neck sweater combos, were much more synonymous with the Swinging Sixties scene centred around Carnaby Street, in keeping with his dalliances with Jean Shrimpton and Julie Christie.
Of course, working class zones of London, past and present, are not alone as disadvantaged areas producing a disproportionately large amount of highly successful cultural figures: but it does seem to spit out more than its fair share (Samuel Pepys, Charlie Chaplin, Dizzee Rascal, David Beckham, Alfred Hitchcock, Sid
Vicious, Bob Hoskins and Ray Winstone can all be added to the list, while Bowie's Brixton would have been within the sound of those bells when Keats and Turner were around). 
And, this curious phenomenon isn't limited to men: as proved by Dame Barbara Windsor, especially during the Sixties when her throaty giggle echoed through the wings of Broadway as well as the Pinewood film sets, when she wasn't tearing up the East End with The Krays and her gangster husband Ronnie Knight (Brits out there will all be aware, of course, of her 23-years-and-counting period playing one of the most domestically famous fictional cockneys in history:
EastEnders
' Peggy Mitchell).
Now that the cockney accent has travelled along the Thames corridor to Essex and Kent (taking quite a battering along the way, some linguistics would argue), mortals such as Russell Brand and Jamie Oliver are regularly dubbed 'cockneys', somewhat – as both men would probably admit – diluting the romance of cockney's improbable role as a cultural force. But in recent bygone centuries, and very recent decades, this most recognisable of working class accents, and the small corner of the world it represents, came to pack an inexplicable cultural cache. Will it ever dry up as a source of talent? Don't you Adam and Eve it…