Contemporary Tweed Specialist: Walker Slater
The Rake heads up to Edinburgh to visit Walker Slater, the Scottish tailoring brand that's reviving tweed with its contemporary house styles and approach to the cloth.
Prior to my northern excursion to Scotland last week, tweed evoked feelings of childhood nostalgia and conjured up memories of my poorly dressed grandfather in his oversized avocado green with plum check jacket. Thankfully he doesn't "get tech" and therefore won't read this. However, that misguided and immature opinion of mine was changed during my in-depth introduction to tweed - "the denim of Scotland" - courtesy of Walker Slater, a tweed specialist tailoring brand and complete wardrobe outfitters based in Edinburgh, with outposts in London and soon Glasgow. There is no way around the fact that tweed is a firm favourite amongst Britain's middle-class geriatrics, and yet in recent years it's re-emerged at the forefront of sartorialism. This is partly due to Walker Slater's unwavering dedication to promoting and utilising the fabric, which they combine with contemporary cutting and timeless style - qualities that we at
The Rake
naturally celebrate.
To shine a light on Walker Slater one needs to first get a feel for its DNA which is why Paul Walker, founder and creative director, drove me and our
photographer
deep into the Borders to visit one of its key suppliers, the family-owned cloth merchant Andrew Elliot Ltd. Scotland's textile industry over the last century has been subject to a rollercoaster of highs and lows. As Robin Elliot, whose father founded the company and who now runs it, points out: "If we don't sing about this from the rooftops, we won't be able to do anything about it once it's gone." There is nothing more saddening than a sacred craft that provides a chosen skin for many to simply diminish. So in order to preserve this ancient trade slight changes in direction and application are necessary, and according to Robin, "Walker Slater is a perfect example of that, and they are taking it forward into the future."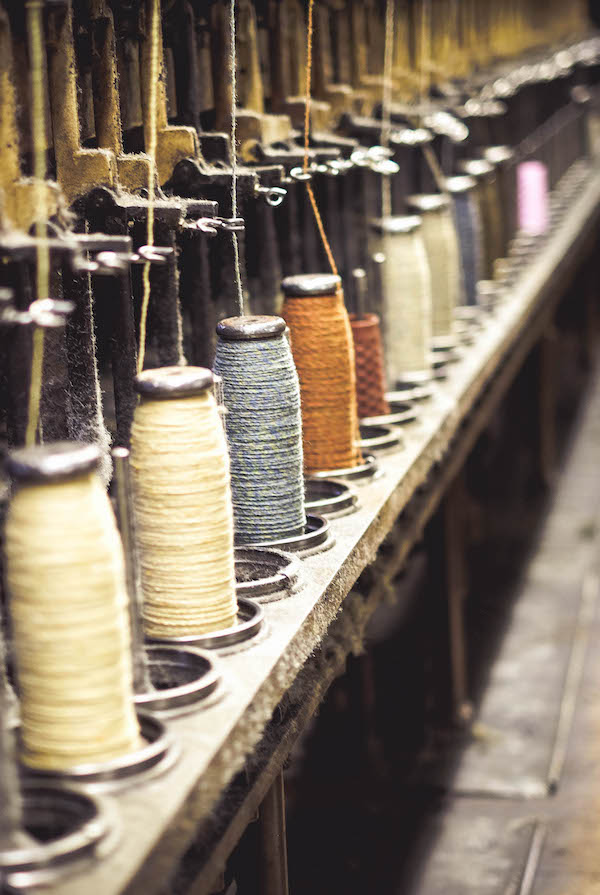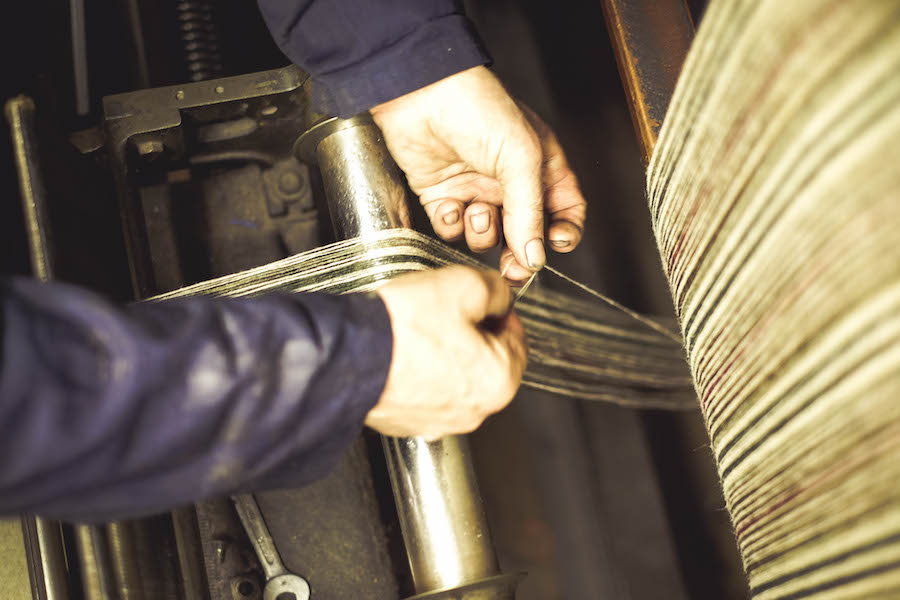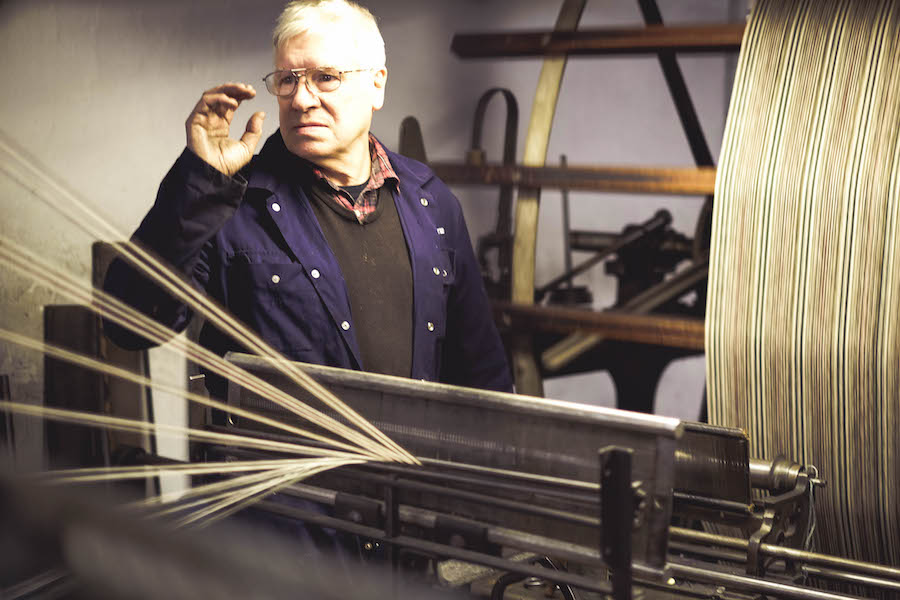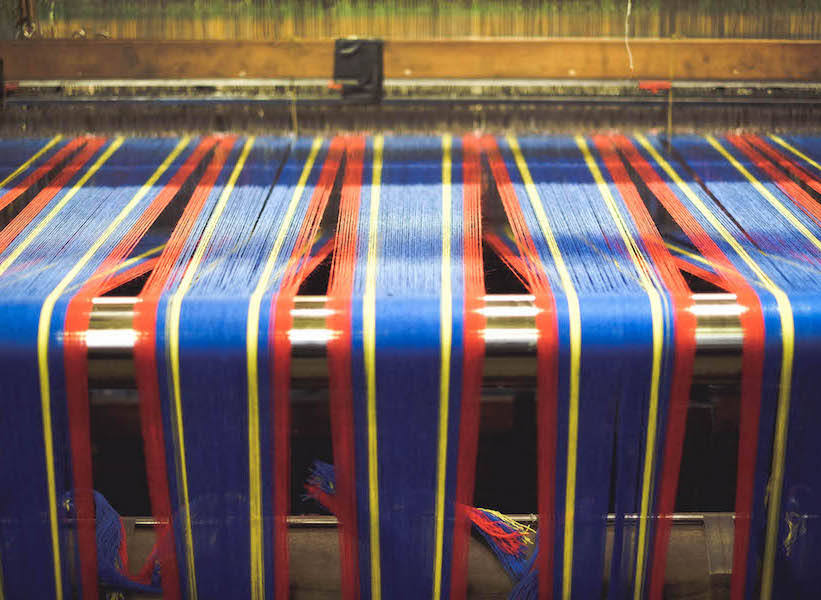 For clarity, there are various types of tweed all with different properties and make-up. Tweed woven in the Borders is finer and softer than the likes of Harris Tweed, which Walker Slater also uses throughout its range. This is because, for the most part, Border weavers use merino wool instead of natively sourced wool from the Highlands and Lowlands. "It's quite literally down to the nature of the beast, as the climate breeds the animal which breeds the type of wool," explains Robin. Merino sheep that are reared in Australasia's warmer and drier climate, and compared to that of the United Kingdom have a finer and softer yarn, which is in turn better suited for contemporary tweed tailoring.
After the tweeds are finished and supplied to Walker Slater, they are incorporated into its ready-to-wear and made-to-measure range, with the blocks cut outside of Leeds. Walker Slater's stores, of which there are three in Edinburgh, are all located on Grassmarket, a historic market place street in the Old Town. Each space is thoughtfully curated with relevant and idiosyncratic items such as vintage cameras, suitcases and photographs that grace the oak-clad shelves and grey brick walls. "For me, it's definitely an experience with a client in the store," says Akeel Rafiq, the tailoring-trained store manager who has a scrupulous eye for detail. Amazingly, Akeel tells me that all their staff are all tailoring and made-to-measure trained, so with their in-store experience they know how to work with a suit and understand its limitations. In addition to their tailoring, the store also curates a considered range of casual and country clothing, such as shetland knitwear, Northampton-made shoes and an excellent range of cords.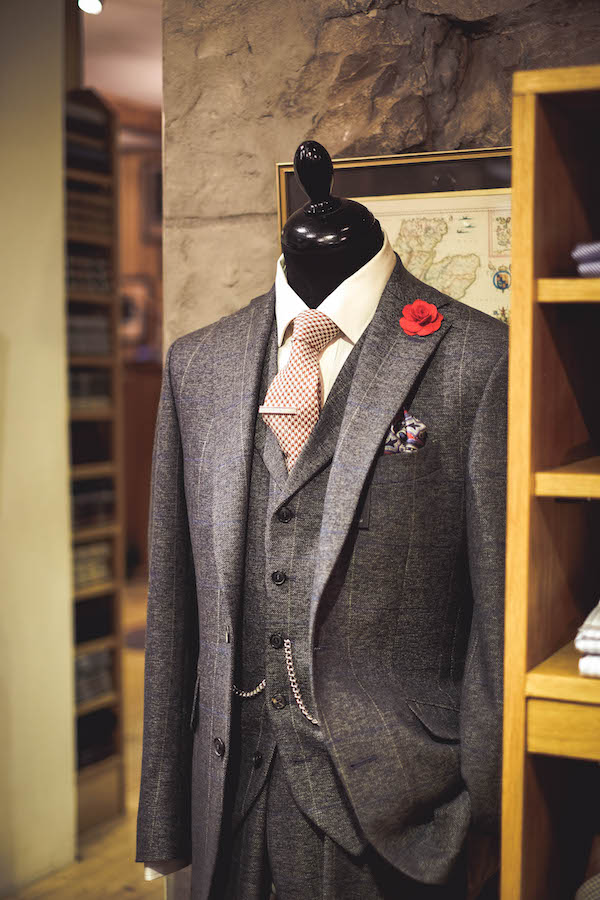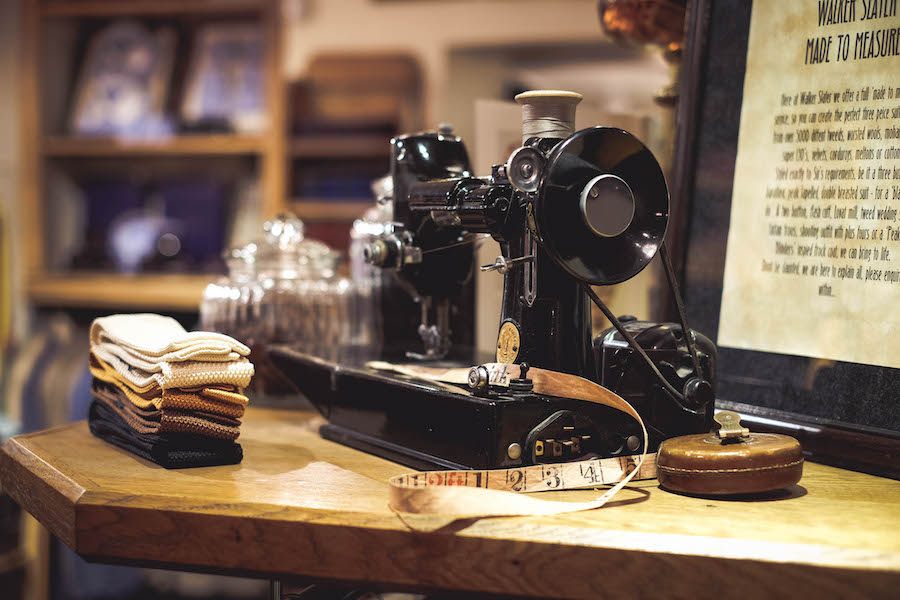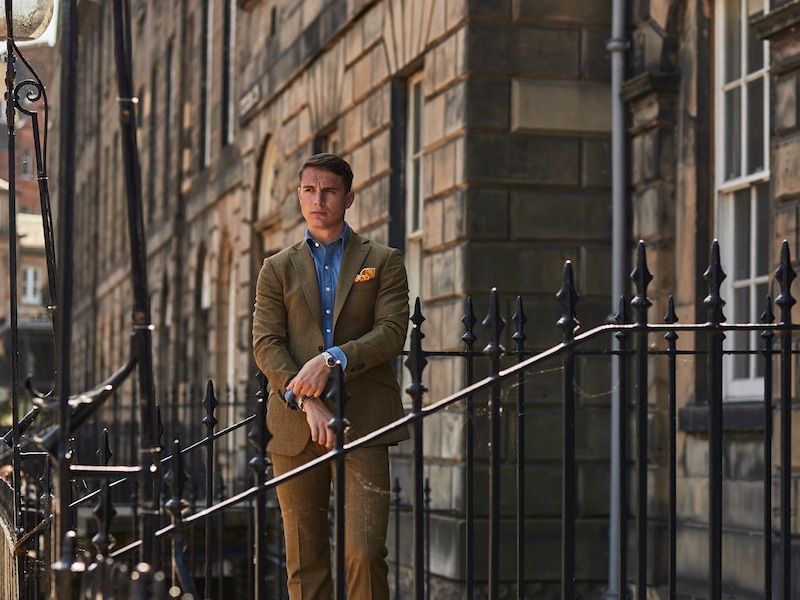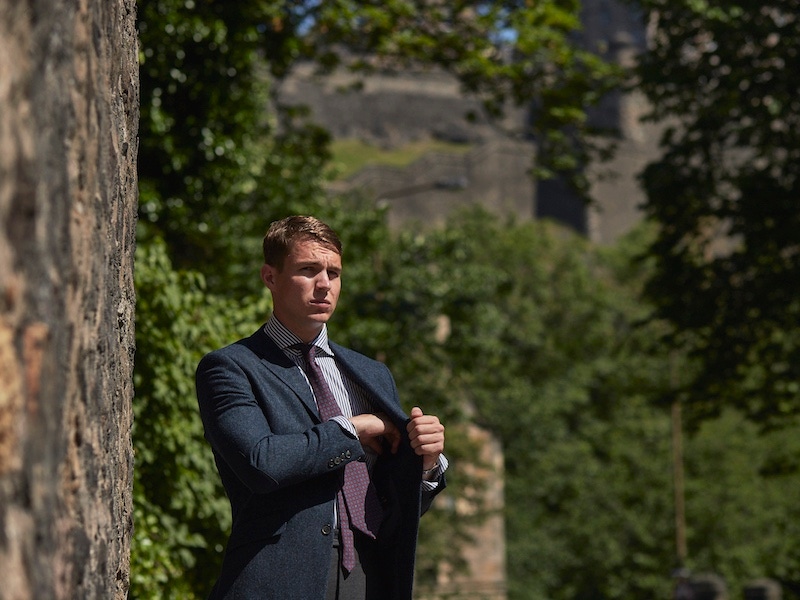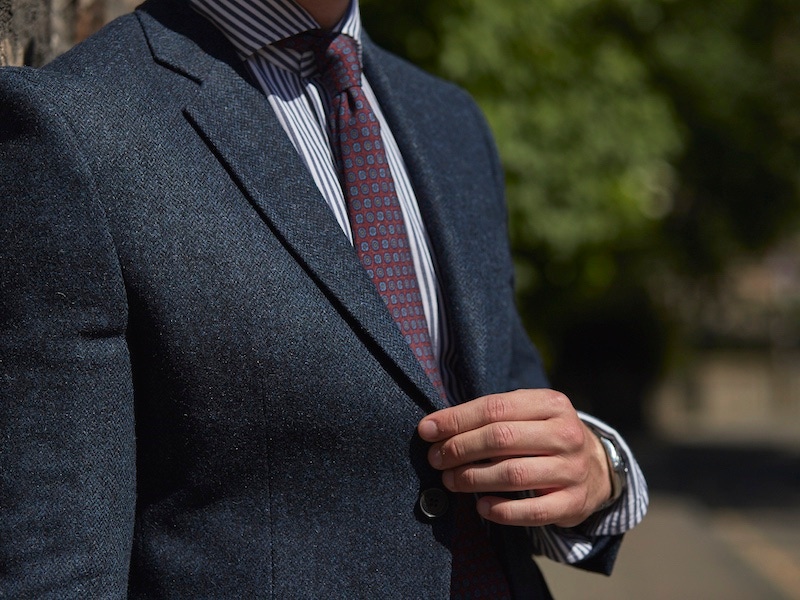 Rather than wash, dye and spin its own yarn, Andrew Elliot sources it from a number of suppliers, including the likes of R. Gledhill Ltd who's based outside of Manchester. From there, the yarns are then warped and wefted into a pattern that's designed by Robin. The romance of Andrew Elliot is that it uses looms dating back almost 100 years. "I don't know what it is but it's something in the way that the old equipment seems to weave. It's a bit different," Paul explains, "the equipment doesn't push the fibres to the millimetre, so I think there's an openness to it which seems to not detract from the durability. You get slightly less yarn in the square inch, which suits our requirements." This traditional fabrication process mixed with a contemporary injection of colour, pattern and a softer yarn is drastically changing the perception of tweed, and much of this is down to Robin, whom Paul refers to as "a designer, as he designs each tweed". Walker Slater see this merino wool tweed as integral to the fabric's prosperity and future. It retains the traditional tweed's durable handle and rich texture whilst offering a cloth that's softer, lighter and more versatile.
Offering a range of cuts, from the traditional James with its high break-point, boxy waist and notched lapel to the Edward, which is a slim fitting, long jacket with two side vents and a peaked lapel, they are relaxed, unstructured and soft-shouldered. For tweed to succeed in this day and age, "the cut has to be just right", as Akeel tells me, and the solution seems to be evident in Walker Slater's relaxed, contemporary approach. Their work stands as proof that the idea of tweed as a stiff, unflattering and outdated cloth can be put to bed. By utilising its full potential as a durable, trans-seasonal fabric with an infinite amount of timeless design possibilities, the brand has re-envisaged it as an elegant, versatile and essential item for a modern rakish wardrobe.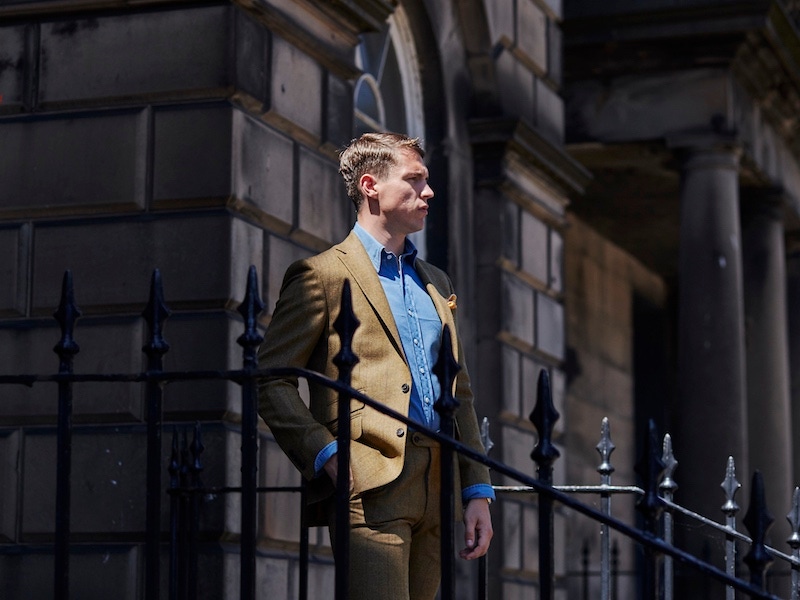 Walker Slater Stores
Walker Slater, Grassmarket, 16-20 Victoria Street, EH1 2HG, Edinburgh
Walker Slater, 114 Brunswick St, G1 1TF, Glasgow
Walker Slater, 845 Fulham Road, SW6 5HJ, London
Walker Slater, Covent Garden, 38 Great Queen Street, WC2B 5AA, London
www.walkerslater.com