Ask The Rake: How to Wear Cropped Trousers
Cropped trousers, whether rolled up, turned up, or simply finished shorter, have moved beyond a runway trend to become a permanent fixture in discerning wardrobes. Here's how to nail the look, courtesy of our Sartorial Guru.
I  've seen lots of people wearing cropped trousers in either suits or separates. I think they look great with loafers - can I get my tailor to alter my trousers or do I need to be specifically buying cropped trousers?
I would approach cropped trousers with caution. When you see how well the persistently elegant Shuhei Nishiguchi (
@shuhei_nishiguchi
) carries this look off so effortlessly, it can be tempting to try to emulate his style but be warned: you may think you are channelling your inner
Dickie Greenleaf
, strutting the streets of Mongibello
,
but one false move and you are Pee Wee Herman about to embark on your next big adventure. So before you start eyeing up the trousers of your favourite suits, lend us an ear and heed these nine lessons in becoming a cropper…
Turn up and win
Tapered suit trousers look their best when finished with minimal break. You can go a fraction shorter to sit off the shoe and I would recommend having a deep turn-up to improve the drape. The trousers should sit straight to the cuff with no bunching of cloth at the knee. You could have an existing suit altered to see how comfortable you are with the look. A turn-up is also useful if you decide this is not for you and you need to lengthen.
Fit is everything
The effect has to look considered and this will only be achieved if your clothing fits well. If the jacket sleeves are too short and the waist is tight, you will look like an adolescent who has gone through a growth spurt.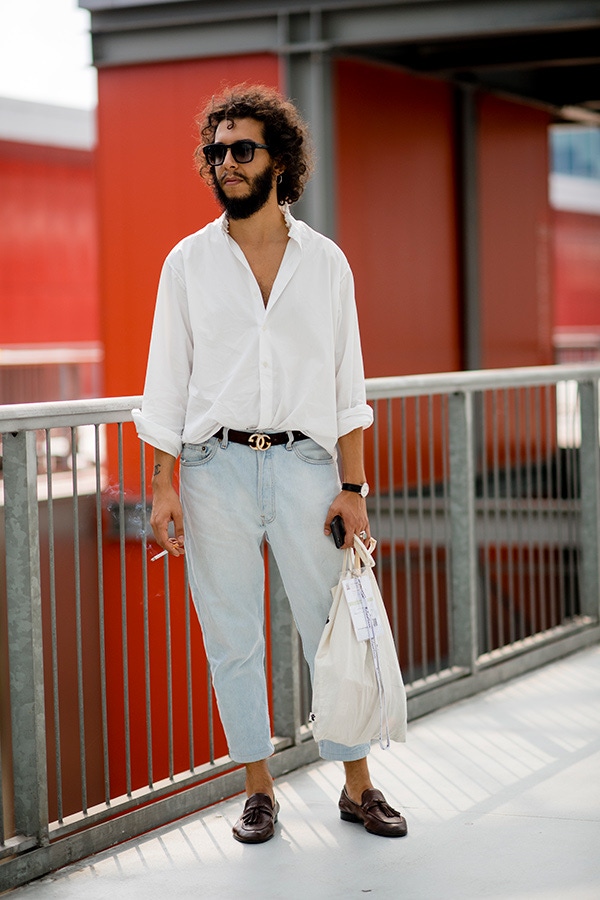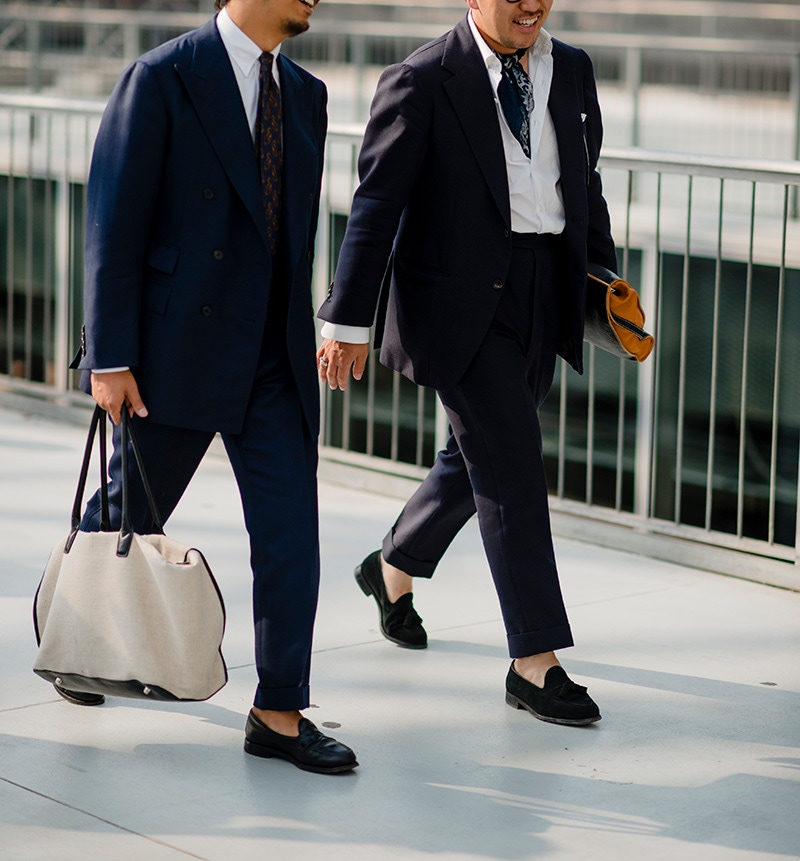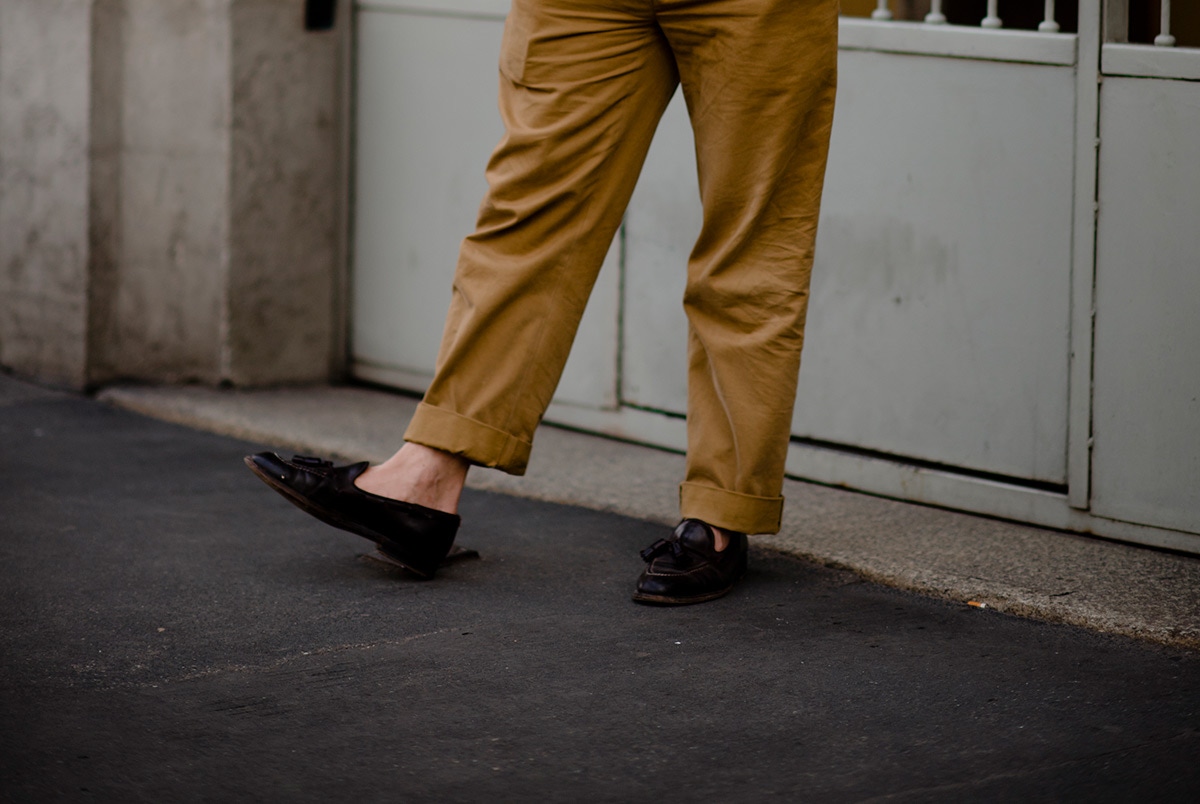 Consider your cloth
I prefer this look with separates and cloths that have a good drape such as fresco or heavy linen. I wouldn't recommend it for three-piece-suits and certainly never for formal wear.
Love a loafer
Your shoes need to be on-point, clean and well-maintained.
Loafers
, as you suggest, do look great as they have a low-heel and can be worn without socks. Also, consider driving loafers and
velvet Albert slippers
.
Simple leather trainers
are also a good option. If you are going sockless, ensure your ankles are presentable.
Roll up, roll up
Rolling your trouser hem is a great option to add a little Riviera chic to your summer outfit. Luca Rubinacci (
@luca_rubinacci
) is the master of this look. It works best with fuller-cut, pleated styles of trouser. You can go a little shorter when you roll your cuffs but always go sockless with this look. You can also roll your shirt sleeves over your jacket cuffs to complete this look but it can look a bit contrived. I treat this as a guilty pleasure to enjoy whilst on vacation. The sartorial equivalent of an Aperol Spritz or Pina Colada.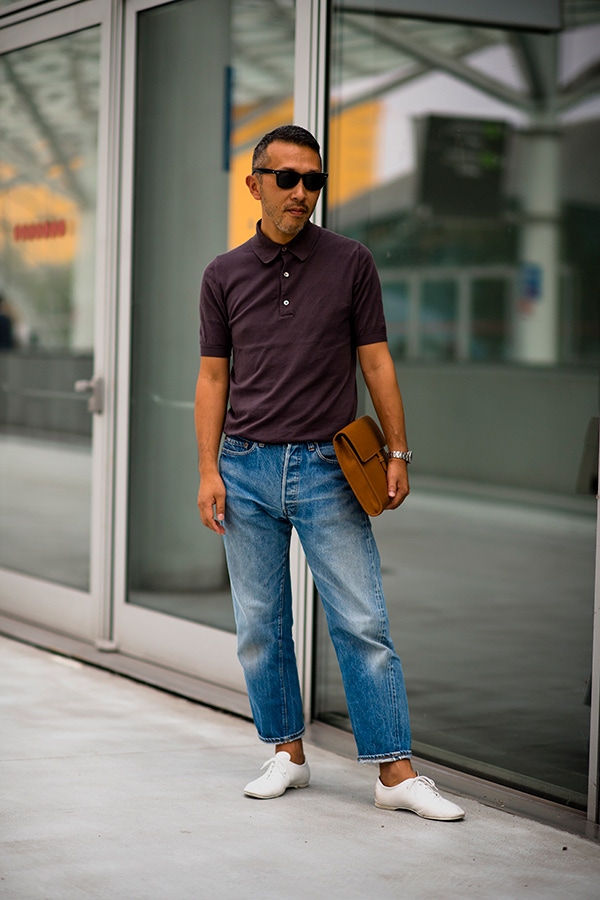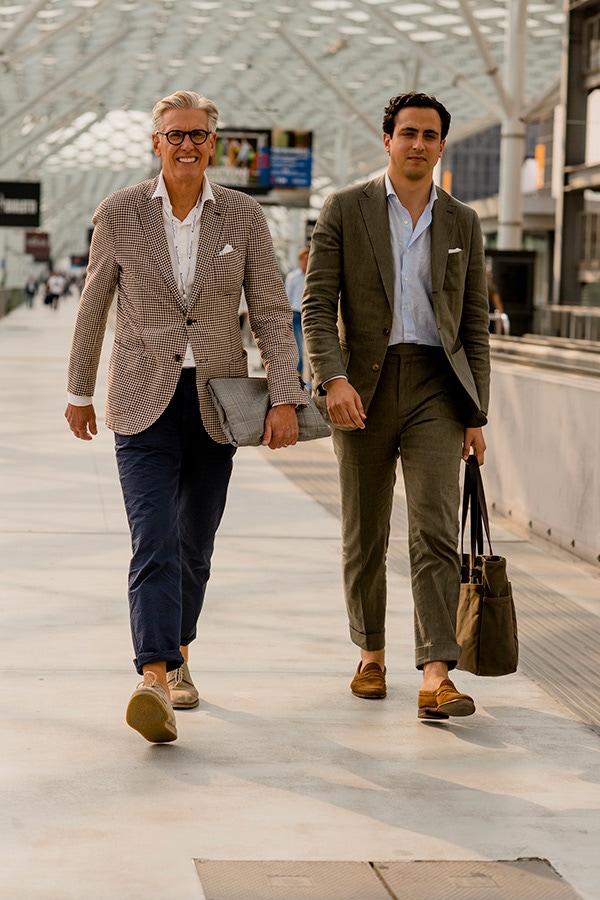 Jibe talking
Be prepared for the funny comments: "Are you expecting a flood?" and "Did your shoes have a row with your trousers?". Prepare a few clever quips to have ready in response. My favourite is "fuck off".
Ankle prep
And a final word of warning…by exposing your ankles in warm weather you could become a target for mosquitos. Stinking ofdeet goes against the louche laid-back vibe so try Clarins Eau Dynamisante as your summer scent that is both refreshing and repelling.
Shop The Rake's trouser collection here, featuring Rubinacci, Lardini, Simeone, Stark & Sons and more.