In The Frame: Eyevan 7285
Traditional Japanese engineering meets modern manufacture in the exquisite designs of Eyevan 7285's unique collection.
Nowadays there seems to be a natural predilection for wanting consumer goods, in particular clothing and accessories, which have a rich history of traditional manufacturing processes. Since the financial crisis of 2008, consumers have become increasingly interested in knowing the origins of their purchases and eager to get their money's worth. The creative economy now seems to be increasingly calling for skills that are a characteristic of this economic change. This focus on craft, as a result, provides a sense of self-worth, because you honestly do feel better about yourself, more assured and confident, knowing that you are donning an exceptionally well-made item of clothing, or an accessory. In the same vein, Japan is a nation that has for hundreds of years, enjoyed an incredibly rich history in traditional craftsmanship and manufacturing processes – yielding a society of craftspeople heralded as the masters of precision. The age-old art of of sword and knife production is perhaps the most famous example – you wouldn't want to be on the end of a samurai's sword would you? But Japan's relationship with artisanal craft goes well beyond Katana production; it is a highly respected global exporter of various luxury goods. But one area of Japanese craftsmanship, which you may not be particularly familiar with, is the art of glass manufacturing. Due west of Tokyo lies the prefecture of Fukui. Even further west, there is the small city of Sabae, where this story begins. Sabae is known to produce 90 percent of Japan's glassware and an astonishing 20 percent of the eyeglass frames in the world; most notably, the inhabitants of Sabae pioneered the use of titanium in frame production. Sabae also plays home to Eyevan 7285, one of the most exciting eyewear brands on the market right now. A complex blend of the traditional, combined with modern technological innovations, forges a pair of frames and lenses that are of the absolute highest standard. If you are wearing a pair of Eyevan 7285 frames, you are wearing a piece of precision engineering, they're no mere throwaway market-stall 'sunnies'. "The Japanese are always very interested in the technical perfection of the work, and there's a great deal of patience that goes into producing many of the different forms" says Noriyuki Yamamoto, President & CEO of Optec, the holding company of Eyevan 7285, who ran me through the brand's history and process. "It was a way of life to past generations to fill time and feed their family, now the attractions of becoming an artisan for many young people in Japan is that this work offers them an outlet for self-expression. The world of the artisan is a complete contrast to he normal way of life in Japan's cities and today's modern technological way of living. Independence is another attraction, with many aspiring craftspeople keen to use the skills they learn to set up their own businesses."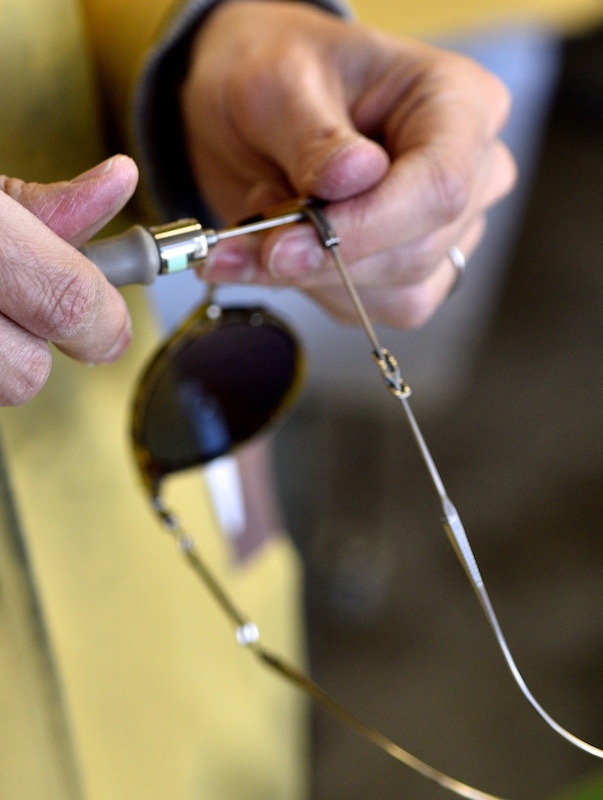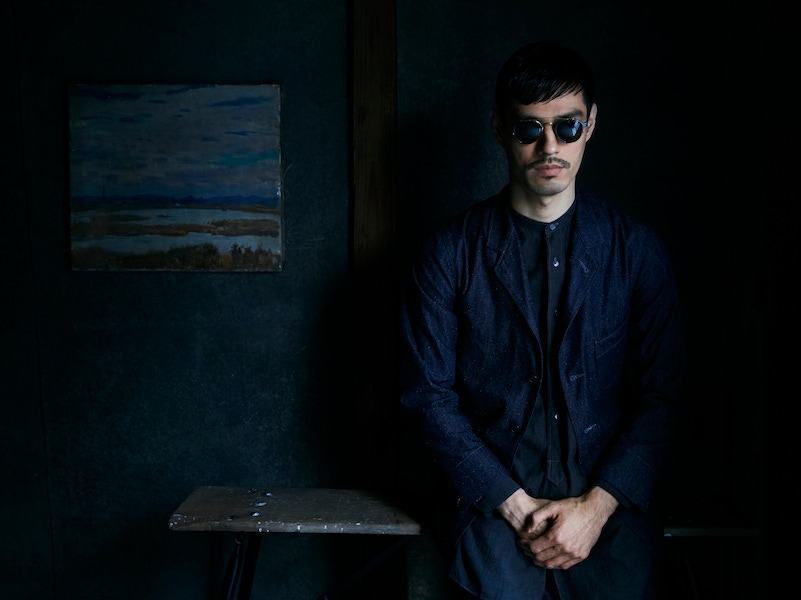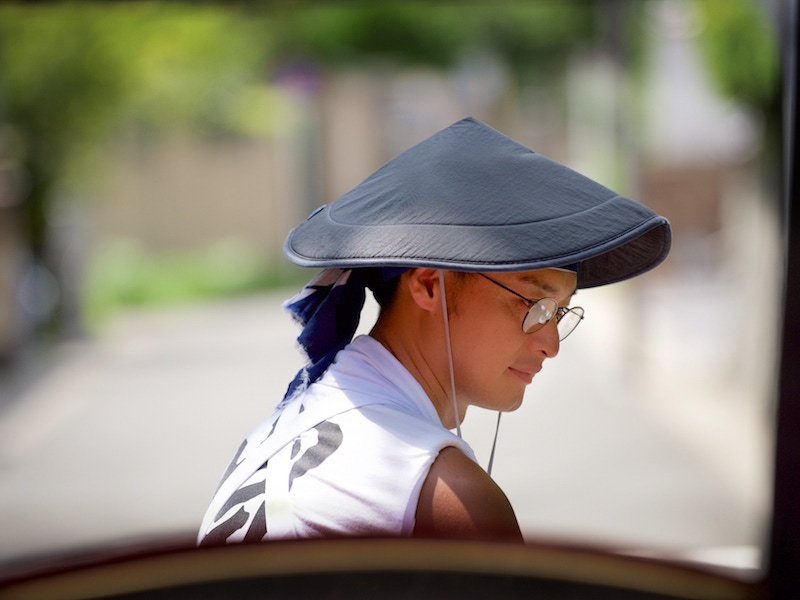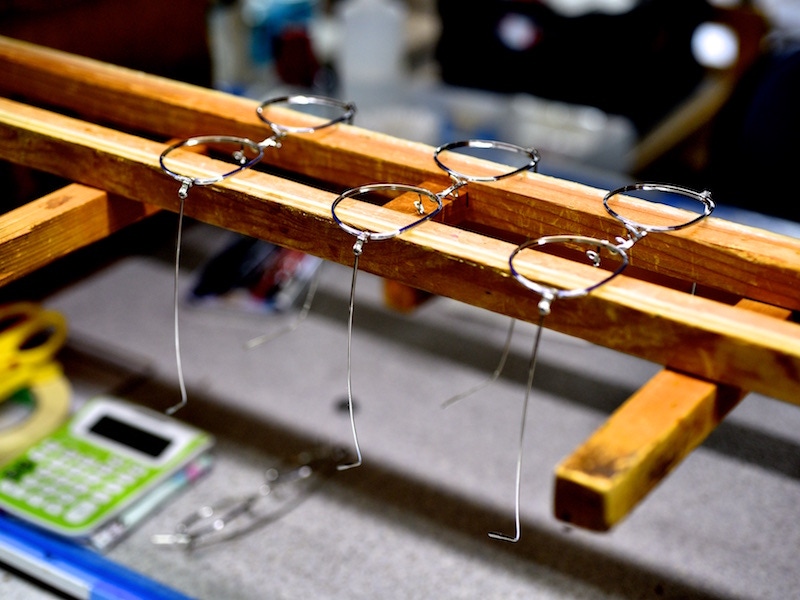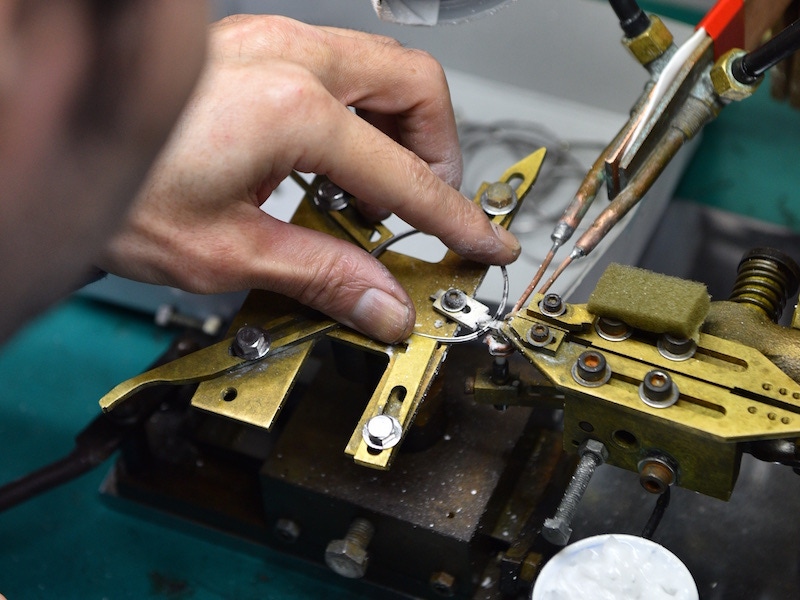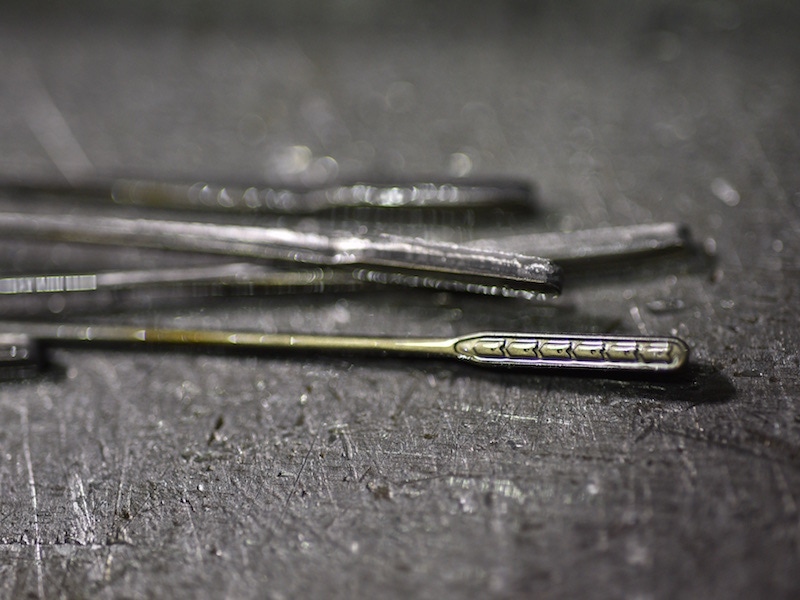 The brand's numbers '7285' may at first seem random, however they correlate to the company's source of product research. Eyevan 7285 draws upon its archives from the years 1972-1985, officially re-launching this collection only a few years ago, seeking inspiration from their hand drawn designs to create authentic and contemporary sunglasses as well as opticals. In updating a handful of components they use materials such as titanium, beta titanium, acetate, alloy and gold to create frames which have a contemporary and stylish demeanour, yet have been created using ancient processes, mixed with the latest machinery operated by a few highly skilled craftsman with acute attention to detail. "Our roots and heritage are valuable assets for the brand. We always learn from our archives and adopt them to new collections" explains Mr Yamamoto. A mind-blowing 400 individual steps, passed through the hands of some 50 workers, goes into creating a pair of these exceptional glasses. Taking inspiration from the aforementioned archive, Eyevan 7285 dissembles the parts and mixes in new contemporary ideas and ways of manufacturing to create new memories. For example, the pin which connects the frame of your lenses to the temples is held together using just a single, hand-made pin (or screw), which stabilises the overall frames. Daily exposure to the elements can have a corrosive effect on a pair of generic sunglasses, especially on the nose pad. Eyevan 7285 therefore chooses to use swaged titanium pads without the use of screws, which contribute to the process of erosion, achieving aesthetic harmony whilst ensuring the strength of your sunglasses. Furthermore, the majority of Eyevan frames have beautifully handcrafted bridges, taking inspiration from previous collections but also absorbing global influences. Some bridges, or frames, have an arabesque design for example; using a hand-moulded relief carved with Arabic patterns, the craftsman in question then delicately pours in molten metal to set the frame. It's a radically different process to that which the majority of eye-frame manufacturers adopt, and it shows. Mr Yamamoto finishes up our discussion talking about the brand's role in creating eyewear as an outlet for fashionable self-expression. "Before 1972, eyewear used to be just a tool of eye correction. However, Eyevan initiated the concept of 'eyeglasses as a fashion item' and suggested that our clients change into a different pair of frames according to different social circumstances." Nonetheless, the fashion industry, in general, is filled with disposable clothing and accessories, particularly when it comes to mainstream eyewear. Consequently, when a brand like Eyevan 7285 creates a product that is not only exceptionally well made, using the best materials at the hands of some of the world's most dedicated craftsmen, there's hope. Eyevan customers evidently appreciate that what they are wearing takes the form of a sculpture – glasses that are not moulded en-masse from cheap plastics, but which are handmade and hand-finessed into a perfect form using the finest raw materials. We hope, therefore, that the brand will tick the reader's boxes, meeting our collective fascination with longevity, heritage and rare craftsmanship.
www.eyevan7285.com