Ivy League: The Ivy Soho Brasserie
The Ivy Soho pays tribute to some of the area's most treasured icons, in a creative melting pot of art, cuisine and cocktails.
Founded in 1917, the centenary year of The Ivy, one of London's best-known institutions, already looks to be an exciting one. From Laurence Olivier and Noel Coward being seated at the best tables to Mick Jagger and Jerry Hall being snapped leaving, The Ivy has a history of being a firm favourite in the city, lauded for its discreet approach to glamour and ability to bump one's social status up a notch or two overnight. This February saw the opening of the latest venue, The Ivy Soho Brasserie, and the pressure was on to live up to the legacy.
The interiors, much like the area, have a touch of the 1960s about them, taking all the best parts – rich orange leather banquettes, an onyx bar, colourful and abstract art – from the era, and tastefully leaving the worst parts back where they belong (no art nouveau psychedelia here).  With art inspired by William Blake, one of Soho's most iconic dwellers, the concept was thought up by Martin Brudnizki Design Studio, whose work regular visitors to London might well recognise from 45 Jermyn Street,
Scarfes Bar
and Annabel's Smoking Terrace, as well as the 2015 update and rejuvenation of The Ivy hotels. MBDS's signature retro touches are nostalgic of Soho's golden age of creativity and culture, offering welcome refuge from one of its busiest streets.
Visiting on a cold February evening, I immediately felt enveloped by the warmth and jollity at number 26, Broadwick Street. The main restaurant and bar area can sit roughly 200 people, but there remains an impressive sense of space – tables are close enough to celebrity-spot but far enough apart to not be eavesdropped on. (Sadly for me, Jack Nicholson wasn't there the night I was, but I'm sure he'd have agreed). In the evening, a live DJ and full house ensured the atmosphere was lively and enjoyable for both groups and intimate tables.
The cocktail menu reads like a poet's interpretation of the classics – the Sparkling Negroni and Social Smoker are kept company by Hazlitt's Haze (named after William Hazlitt, writer and social commentator) and the Romantic Era, a concoction inspired by William Blake. The Barrel-Aged Old Fashioned is simple but – as ever – effective, and one is arguably not enough.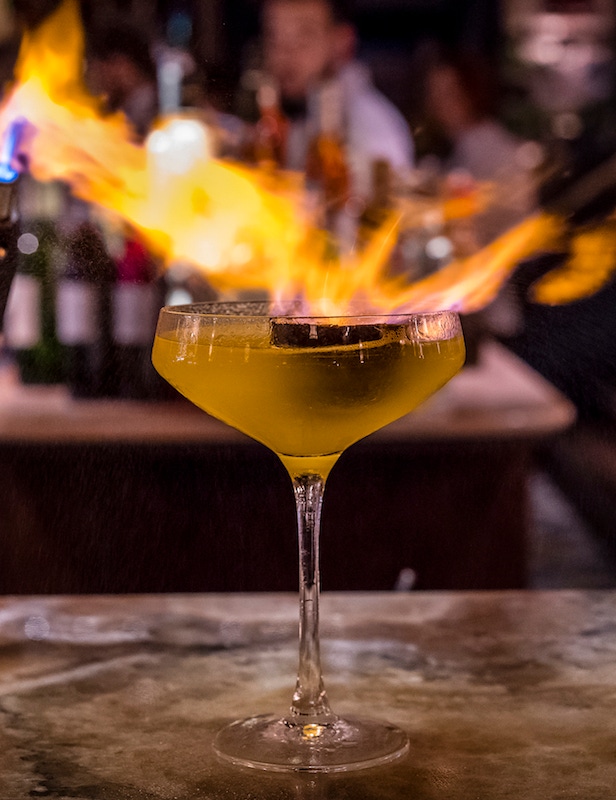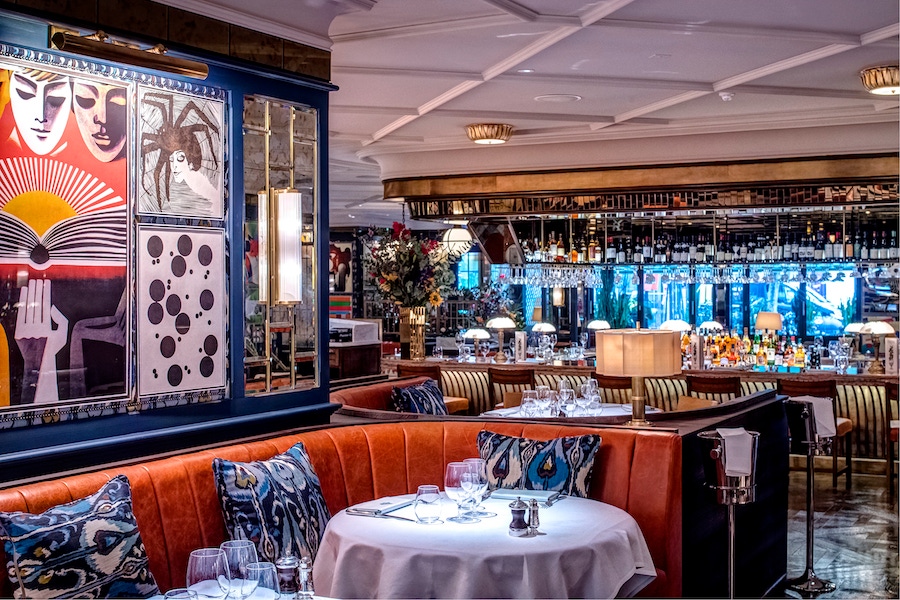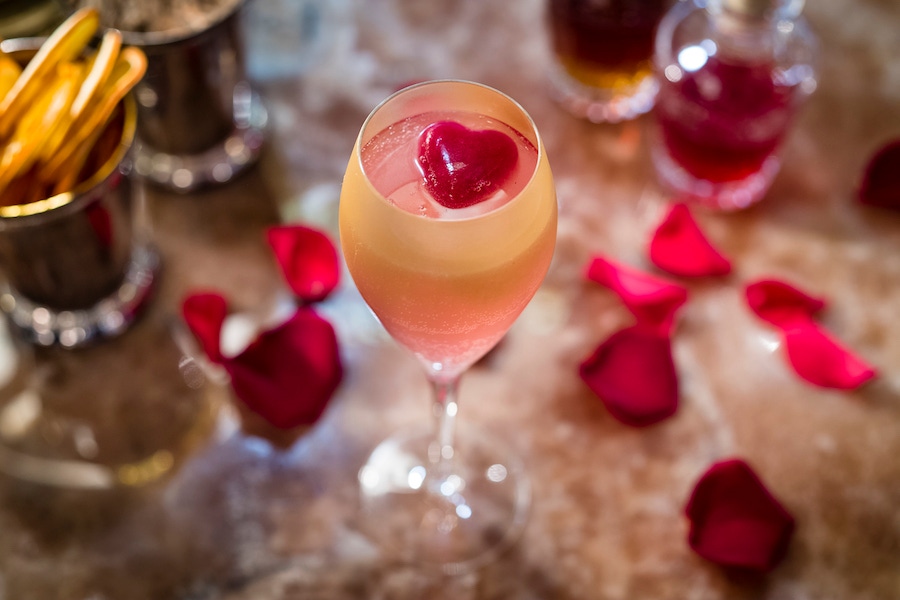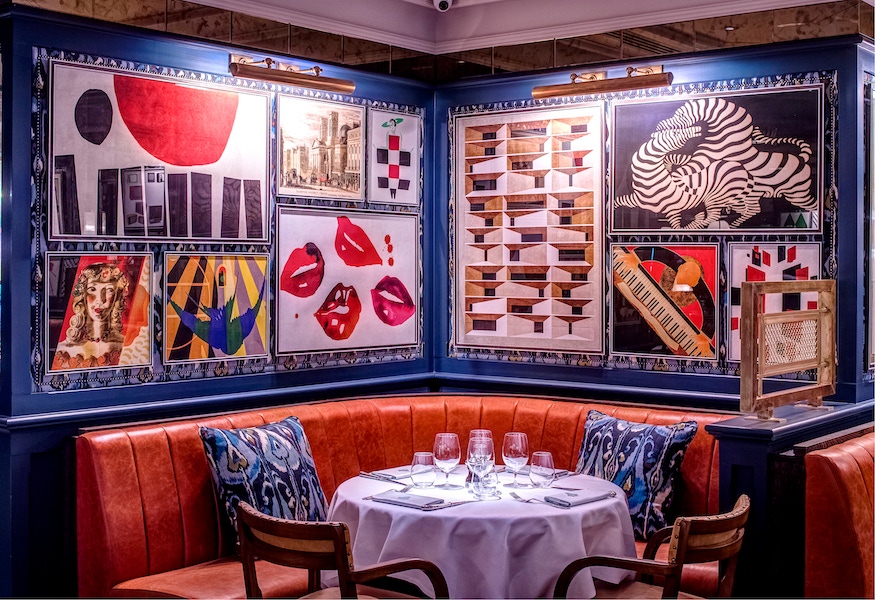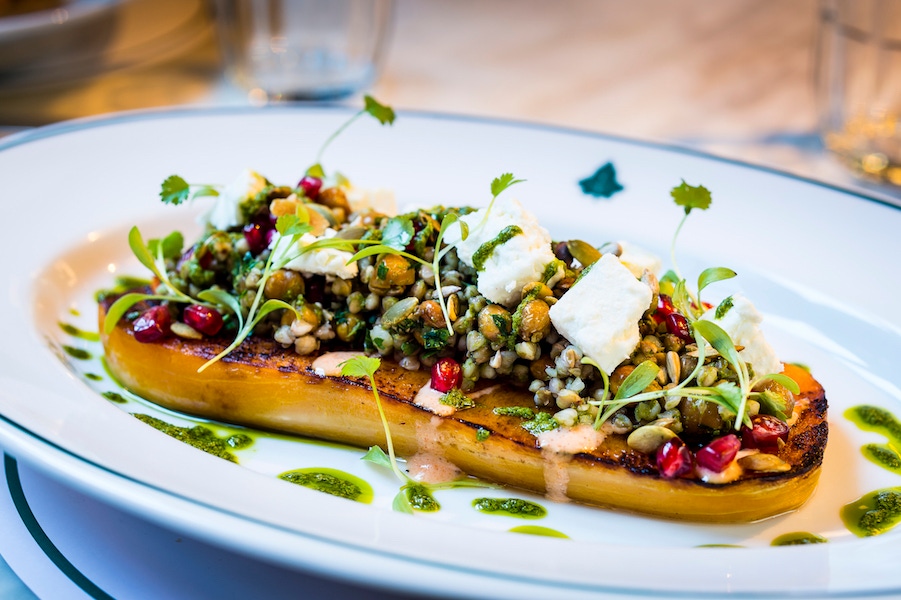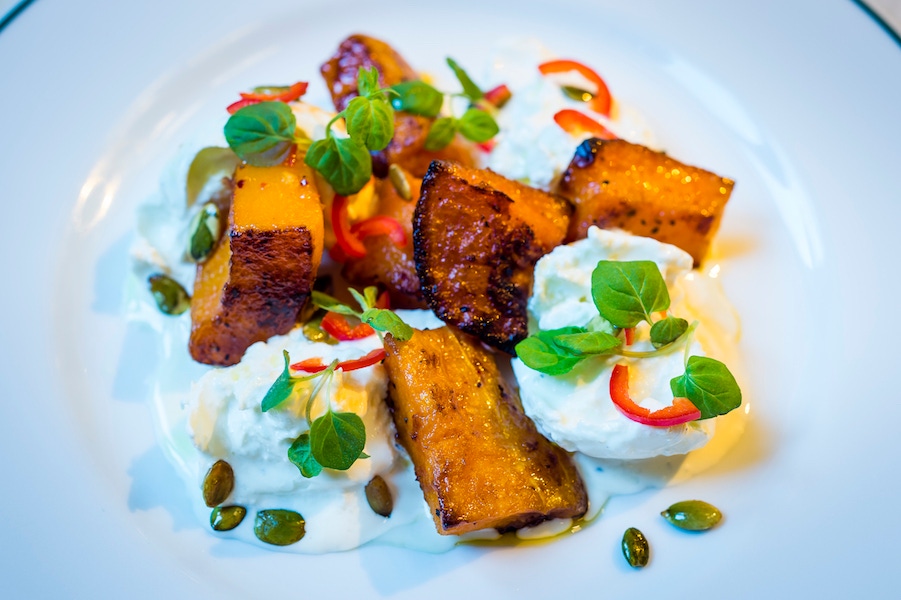 The cocktail menu is evidently where The Ivy had some fun, but the food is where it gets serious. The mozzarella and clementine starter was a dreamy undertaking – fresh and light with bursts of flavour, it was a strong contender even amid more carnivorous diners. Equally delicious was the finely sliced yellowfin tuna carpaccio, served with creamy avocado and lime, and the shredded courgette zucchini was a sublime appetiser, light and crispy.
Head Chef Sean Burbidge's menu boasts five types of steak, seasonal ingredients and inspired flavours;  the tender fillet was perfectly portioned, succulent and thick, and comes with several traditional options (Béarnaise, peppercorn or hollandaise sauce) as well as more creative versions (wild mushroom and marjoram). A side of the thick cut chips are a must, and whilst vegetarian options are a little thin on the ground, the roasted butternut squash was beautifully presented and a valiant attempt to avoid the predictable offerings (salad/risotto/stuffed peppers) so often relied upon; the spiced aubergine even more so.
However, the desert was where the menu really came into its own, and I'd suggest booking a table to sample the chocolate bombe alone. Vanilla ice cream and a honeycomb centre form the molten core, with a delicate ozone layer of melting chocolate generously drizzled with salted caramel sauce and clouds of frothy, milky foam; quite simply to die for. The crème brûlée was also beautifully finished and of flawless consistency.
Three courses of sumptuous flavours, satisfying portions and exceptional service (Head Waiter Junior deserves a special mention for his flawless tableside manner) made dining at The Ivy Soho more than enjoyable, and I highly recommend booking in before the glitterati catch on and Mick Jagger and Kevin Spacey book up all the best tables all over again…
www.theivysohobrasserie.com.